The mistakes, the goofs and gaffes, the poor play is right there for everyone to see, and has been for more than six weeks.  The players and coaches see it - even refer to it in the postgame interviews and discussions - and fans and the media are all talking about it.
Why are these items not fixable?  Maybe they are, and we're just not seeing it.  So, let's try a different point of view.
It is possible this team isn't as far away from being back to "Patriots' norm" as we seem to believe it is.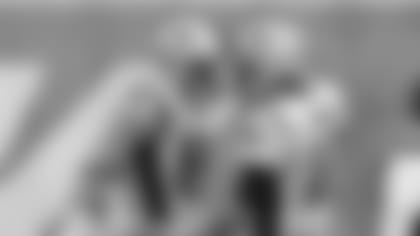 Before you scoff, consider this - after the New York Jets scored a touchdown in the second quarter of Sunday's game to give them a 14-0 lead, something remarkable happened.  The defense held the Jets' offense on the following nine possessions to:
Punt, punt, punt, interception, halftime, interception, fumble, field goal, ball over on downs.
This does, of course, include the "is it a TD or not a TD?" fumble ruling by the officials from the Jets' Austin Seferian-Jenkins in the 4th quarter.
In other words, the defense did their job.
And ask yourself this question.  Doesn't this series of possessions appear to be a level of performance coming from a championship caliber defense, or at the least, appear to be more toward what Patriot defenses have produced in recent seasons?
I know it's the J-E-T-S.  But nine defensive possessions and only giving up three points is certainly a noteworthy performance, even if allowing Josh McCown 354 passing yards isn't.  And that's now six QB's in six games for the Patriots' defense to allow a 300+ yard passer.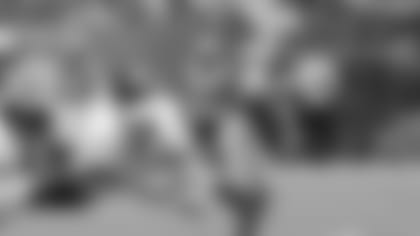 Again, just consider the thought that, without key personnel available for stretches already this year (Shea McClellin, Dont'a Hightower, Stephon Gilmore, Alan Branch to name four), this defensive unit has been in a late-season survival mode since before the opening kickoff.
Have there been hits-and-misses in evaluation and performance along the way?  Of course, there's little evidence to deny anything but sub-standard play leading to this point - the Patriots still rank last in the NFL in total and passing yards allowed, total and passing yards per play, and in first downs allowed.
"Look man, look - numbers and (expletive deleted) are cool, but if you win, the number (expletive) don't matter," Hightower told BostonSportsJournal.com after the game. "I don't give a damn if - I don't want them to run for 600 yards, but if they run for 600 yards and we win, then it is what it is."
This current Patriots team is 4-2 and is sitting in first-place, once again, in the AFC East.
Maybe - just maybe - we're seeing the signs of a turnaround and better defensive play based on that nine-series stretch Sunday against NY.  Or perhaps in this instance, we're seeing signs of a return to the Patriots' norm?
Was it a catch?
Even the most ardent Pats' fan must admit - it was a tough call to make.  For the Jets, it wasn't necessarily the difference between winning and losing the game, but New England was most certainly the benefactor in one of the more bizarro calls from an officiating crew in some time.
With eight-and-a-half minutes left to play, the Jets appeared to score a touchdown on Josh McCown's short pass to tight end Austin Seferian-Jenkins, and he bowled over the end zone pylon to bring New York within four points.  Yet Seferian-Jenkins bobbled the ball, perhaps due to the defensive efforts of NE's Malcolm Butler, forcing the TE to go out of bounds through the end zone without regaining legal possession of the ball.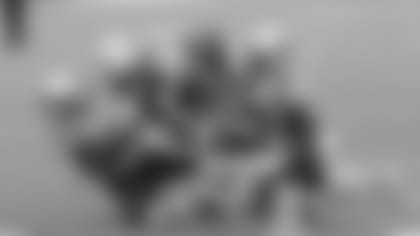 So, was it a touchdown, or wasn't it?  The officiating crew, led by referee Tony Corrente, explained the receiver "didn't survive the recovery" of the bobbled ball before he went out of bounds.  Al Riveron, the league's senior VP of Officiating, said he was comfortable with the decision to overturn the original TD call.
But the former VP's of NFL Officiating, Dean Blandino and Mike Pereira, both thought the original call of a touchdown should have remained in place.
Corrente also explained there was "obvious" proof the touchdown should be overturned after the video review.  Maybe he and his crew saw something most of America was not privy to?  The key words in the rule book for such instances are "indisputable evidence."  Was there indisputable evidence to first call a touchdown and then take it back?
For Jets fans, no way.  For Patriots fans sure, it looked like it.  Besides, as horrific as Ben Dreith's roughing the passer call on Sugar Bear Hamilton against Ken Stabler and the Raiders was back in 1976, I figure New England should still get the benefit of the doubt on at least another call or two from the zebras.
A win is a win, but...
The Patriots' defense had 10 days off after the Tampa Bay game, which also meant ample time to work on the little things to help make them a better unit.  Right?
A 13-play, 88-yard touchdown-opening drive from a Jets offense that also converted not one, not two, not three but FOUR third down plays on that drive was quite the eye-opening slap-to-the-face.
Defensively, New England has allowed 30 1st quarter points this season in six games, after allowing 32 1st quarter points in 16 games last year.  This team clearly is not playing to its' strength early in any game so far this season.
New England, when they win the coin toss, continues to defer receiving until the second half.  Sure, it paid dividends this week against the Jets (scoring on the final 1st half drive and first 2nd half drive) for the first time this season.  But why dig yourself into an early hole when the best defense right now is taking the ball behind a Tom Brady-led offense?
Against a better team, that early hole might eventually become too deep to traverse.
Tricks with very little treats
Six penalties for 45 yards was an overall improvement in this area, but two of the calls going against the offense begs the question - why?
Two offensive pass interference calls - one in the 3rd quarter called against Chris Hogan and one early in the 4th quarter against Brandin Cooks - didn't keep the Patriots from scoring a TD and a field goal on those two drives.  But the Patriots seem to be good for at least one or two of these OPI calls a game, don't they?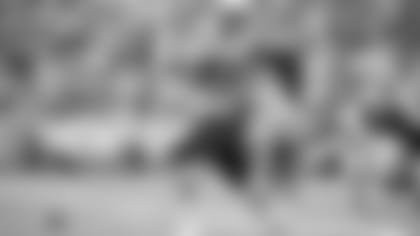 At issue here are the NE receivers setting illegal picks, or screens, outside of the legal area where such plays are allowed, to free up someone else down the field?  It's a judgment call by the officials here, and the Patriots are getting called out on it.
With the talent and ability the receiving corps seems to have, why does the offense run these plays in the first place?  Can these guys not get open on their own?  Better yet, if you're going to run these routes, can you ever run them without incurring a penalty?
No matter how bad
In this week's "no matter how bad you've got it" department, there are plenty who have it worse.  Start with an apparent season-ending injury to Green Bay's Aaron Rodgers, who broke the collarbone on his throwing shoulder in the Packers' loss to Minnesota.
AFC West contender Kansas City lost its first game (at home to Pittsburgh) and divisional rival Denver was whipped by a formerly 0-5 New York Giants team, also at home.  But taking the cake in this department this week might be the Atlanta Falcons.
The Falcons turned a 17-0 lead, in their brand-new stadium, into a 20-17 loss at the hands of the Miami Dolphins Sunday.  The Falcons have held second-half leads in all five of their games thus far this season, squeaking out wins in the first three and losing the last two.
You will recall, of course, these Falcons holding a 28-3 second half lead against the Patriots last February.  That one didn't turn out too well for the Dirty Birds, either.
Something tells me this storyline will be one to follow all week long, leading up to next Sunday night at Gillette Stadium.
John Rooke is an author and award-winning broadcaster, and is in his 25th season as the Patriots' stadium voice.  Currently serving in several media capacities - which include hosting "Patriots Playbook" on Patriots.com Radio - Rooke has broadcast college football and basketball locally and nationally for 30 seasons, and is a member of the Rhode Island Radio Hall of Fame and RI's Words Unlimited Hall of Fame.