It's just the preseason.  The games don't count in the standings.  Practice scrimmages between teams usually have as much - if not more - value to teams than those weekly August exhibitions have, and the Patriots have admittedly had good work weeks with both Jacksonville and Houston to this point.
And yet, when you're expected to be the King of the Hill again, when you don't win in the preseason, the question gets asked.
"What's wrong?"
"They lost to Jacksonville?"
"They didn't beat Houston?"
And here comes the good one - "Can they still win the Super Bowl?"
Saw that coming, didn't you?  Each of these questions I've tried to field to varying degrees over the past two weeks, with a common theme to the answer - it's just the preseason, so relax.  But it seems there is a growing faction of fandom that knows its NFL history, or at the very least, knows how to perform a Google search.
One team - just one - has ever gone winless in the preseason and managed to go on to win a Super Bowl.  That oh-for-four honor belongs to the 1982 Washington Redskins, who went on to post an 8-1 regular season in a strike-shortened season before claiming the championship.
The 1990 Buffalo Bills and the 2000 New York Giants also both reached the Super Bowl after winless preseasons, but ultimately lost in the title game.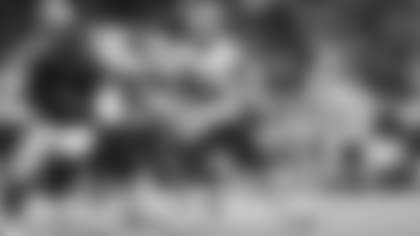 This, of course, means that NO team in a non-strike year has ever gone oh-fer in the preseason and won the Super Bowl.  These Patriots aren't quite there yet.  But should this week in Detroit wind up as the previous two weeks have completed (and the Patriots have lost six of eight in the preseason to the Lions as well), we'll have some interesting side-stories taking place going into what has traditionally been an annual, professional throwaway.
That last preseason game could mean a little more this time around than it usually does.
You can wonder, at least a little bit, how much of an emphasis should be put on winning an otherwise meaningless game.  Just because history says you need to win it?   Here's something to chew on as you consider the thought - the last nine Super Bowl champs have won at least two preseason games in the year they won the title.  The Patriots, for instance, finished 3-1 last year.
The last team to win the Super Bowl with a losing preseason record?  The 2007 New York Giants, who wound up 1-3 during August, but beat a pretty good New England team that season, too, in the championship game.  So, it seems anything is still possible.
Not for nuthin', but the Browns and Saints finished 0-4 in the preseason last year, then finished a combined 8-24 in the regular season.  There were 10 teams that finished 1-3 during August, and only three of the 10 (Pittsburgh, Oakland and Dallas) still managed to rise out of those tar pits to reach the postseason from that group.
You can make a case for a losing preseason trend making things at least a bit uncomfortable in the regular season, let's say.  Doubt has a way of becoming a lurking companion.
So yeah, sorry, but I went there.  Numbers don't usually mean a thing, especially in the preseason.
Until they happen to you.
Two thumbs up, two down
In the aftermath of the 27-23 loss at Houston Saturday night, one thought really stood out above the rest - how will an opposing defense stop the Patriots on offense, when the games really count?
Unless the Patriots simply stop themselves.  And they did that a couple of times.  But with the options they have at receiver and in the backfield, it should be a choose-your-poison reckoning for most teams once they see what's coming at them.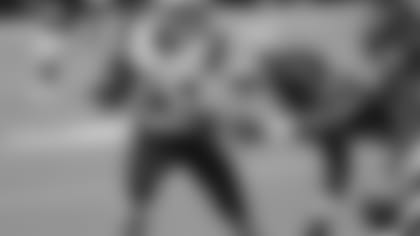 Thumbs Up: It's hard to believe, really, that Rex Burkhead's career high in seasonal rushing yardage amounts to 344 yards last year in Cincinnati.  Granted, he's only played four seasons previous to this one, and he was largely used as a change-of-pace or receiving running back.  But should Burkhead become the 1st down guy, his speed is deceptive and his agility (I call it "missability") is better than previously thought.
Thumbs Up: Cyrus Jones was beaten up, badly, by just about everyone after the Jacksonville game.  You could also make the argument he was beaten up by the Jaguars during the game, as well.  So, time for a little credit where it's due.  Jones was aggressive in the return game against the Texans, even if his play in the defensive backfield was uneven, at best.
*Thumbs Down: *Malcolm Butler struggled early against Houston's offense, allowing five catches on five targets against him for 71 yards and a touchdown.  Both Jaelen Strong and Bruce Ellington won with size and strength advantages against him, so while it's way-too-early to see a trend, these battles against bigger guys bears watching.  You need to win one, every so often.  He has in the past.
*Thumbs Down: *It's too easy to say Jimmy Garoppolo and Jacoby Brissett had less-than-stellar moments.  They did.  But so did the offensive line playing in front of them, and the TV cameras caught at least some of the reaction from OL guru Dante Scarnecchia in the aftermath.  Granted, there are injuries and growing pains associated with learning to consider, but there are some younger guys who aren't yet ready for anything close to prime time.
Two thoughts, one message
Not that you should kick anyone while they're down...but, those Buffalo Bills.  Will they have anyone to throw to this season?
Anquan Boldin's sudden decision to retire after 14 seasons in the NFL - but only 13 days with the Bills - is a bit surprising.  He will absolutely be remembered as one of the best, and most durable receivers to play the game.  He was productive everywhere he played, from Arizona to Baltimore to San Francisco to Detroit.
Curious though, that after two weeks of the preseason in Buffalo - where they also dealt away Sammy Watkins and GM Brandon Beane said Boldin's signing was evidence the team wouldn't "throw in the towel" on the season - Boldin basically threw in the towel on his own career.
And ICYMI, with news breaking Monday morning that NFL Grand Poobah Roger Goodell was on the verge of signing a five-year contract extension, Tom Brady was asked by WEEI if he had any thoughts on that transaction.
"Nope.  I don't have any thoughts," was his response.
Thanks Tom.  We'll be right back, after these messages, subliminal or otherwise.
John Rooke is an author and award-winning broadcaster, and is entering his 25th season as the Patriots' stadium voice.  Currently serving in several media capacities - which include hosting "Patriots Playbook" on Patriots.com Radio - Rooke has broadcast college football and basketball locally and nationally for 30 seasons and is a member of the Rhode Island Radio Hall of Fame, and RI's Words Unlimited Hall of Fame.