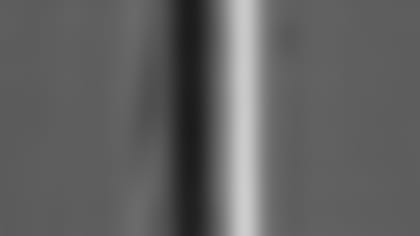 ]()
            In a somewhat surprising move, Patriots Head Coach Bill Belichick led off his Friday press conference by announcing the return of punter **Ken Walter** after a one-week absence. Walter returns after being replaced by rookie **Brooks Barnard** last week against Miami. Barnard was released to make room for Walter to rejoin the roster.  

"This doesn't have anything to do with holding or a snapper or anything else," Belichick said when he announced the transaction. "It strictly deals with the punting situation. I think sometimes having a few days away from a situation may work to a player's advantage. We will see if that is the case. I don't know that to be the case. But we will see if that is the case here.
"I think anytime you make [a roster move], you try to do what you think is best for the team. You never know for sure, but you do what you think is best. That is what we did in this case."
Belichick said the latest move may not be final – even for Sunday's game against Jacksonville – but that the team made the decision to go back to Walter on Thursday afternoon. He also admitted that there could be a hope that Walter's time away from the team and his own personal performance might releive some of mental pressures that had built up during his struggles.
"Maybe it is a little bit of a different outlook," Belichick said of Walter's return. "Sometimes when you are pressing to make a shot or hit a shot or do some skill sometimes you maybe tend to overanalyze it or think about too many things instead of just letting it flow. I don't know. Look, if I did, we would wave the magic wand and that would take care of it. Sometimes those things are good. Sometimes they are not."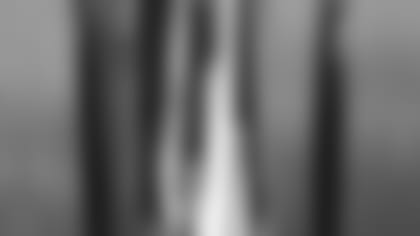 ]()
            The return of Walter also means that the punter can return to his role as the holder for **Adam Vinatieri**'s field goal and PAT attempts. Given the success the pair has had, along with injured long snapper Lonie Paxton, in recent years Vinatieri was diplomatic but happy to see his friend back.  

"As a team we are doing whatever we can to have the best guys out there on the field and to win the most amount of games," Vinatieri said. "That's really all it is about, winning football games and continuing forward and Ken gives us the best chance to win it."
Vinatieri was complimentary of Barnard's work against Miami, but the kicker has learned to expect anything in life in the NFL.
"In football nothing surprises me one way or another," Vinatieri said. "He did all right and he hit some balls that definitely helped us win the game. I am glad I don't make any of those decisions. I don't want to comment too much on who is making decisions and why they made decisions. I'm happy that I have a job."
In his first, and only, NFL game Barnard punted 10 times for a 36.5-yard average with four kicks downed inside the 20 and two inside the 10. Earlier in the week Belichick had termed Barnard's performance in somewhat trying weather conditions as "OK," but it obviously wasn't good enough to retain a job or roster spot with the Patriots.
Walter was not in the New England locker room Friday afternoon to comment on his return.
New long snapper Sean McDermott spoke with the media for the first time Friday. The third-year veteran had already taken some snaps with Walter to work on the punting situation and believes it can only help the kicking game to bring him back as a holder. "I am pretty sure that Adam has a lot of confidence in him," McDermott said. "Any time you have confidence and continuity with somebody, that's going to help for him to come back and to step right in." McDermott also joked that he doesn't know too much about snow angels, something that brought Paxton national attention during the Patriots 2001 playoffs. "I will have to get some points from Lonie on that one. I have been down in Texas my whole life, so I really haven't had too much of an opportunity to do those." … An interesting note for Sunday's game courtesy of the Elias Sports Bureau: the Patriots/Jaguars game will be only the second NFL game in the last 25 years in which each team won its previous game by shutout. It last happened exactly 17 years ago Sunday on Dec. 14, 1986 when Seattle faced San Diego after each of those teams won its previous game by a shutout. The Patriots beat the Dolphins last week 12-0, while the Jaguars defeated the Texans 27-0.