As much as it will be hyped up in the media, the weather for Sunday's game with the Dolphins will likely be a side note in the story of the game.
While it is commonly perceived that the Dolphins annually have late season struggles, especially on the road and in the cold, the factor may not be as significant as many would like to make it. Although the Dolphins have lost two straight games on the road, one in a snowy Buffalo two weeks ago, this Dolphins team will bring with it a star running back in Ricky Williams. Williams gives Miami a dominant, powerful running game that it hasn't had in decades, a possible answer for the potential wind, snow and cold that could be in effect at Gillette Stadium this Sunday at 1 p.m.
But regardless of what the weather is like or how the two teams try to deal with it, Patriots Head Coach Bill Belichick put the game in simple terms on Thursday. Quite simply, the weather may be a minor factor, but in reality the better team will win. Execution, not precipitation or temperature, will key the game.
"I really think the team that plays better, that's the team that'll do better," Belichick said. "Whether it's 90 degrees or nine below zero, I think the team that plays better will have the advantage."
Belichick went on to say that any experience advantage or mental edge for the Patriots is quite minor and insignificant.
"We can be used to it, and we can have a little more experience in it, but that doesn't really carry too far," Belichick said. "There's certainly a slight comfort level, I'm not going to argue that, but at the same time, you talk to players that have been in Miami, it's hot for them too in September, it's not any cooler on that side of the field. In the end, I'll say this too, as a team, if you let those kinds of elements, whatever they are, if you let them affect your play negatively, you've really hurt your chances to win. If you go down there in September and are psyched out because you're playing on a hot day in Miami in September, then that's not the kind of frame of mind you want your team to be in."
In the end, according to Belichick, the elements tend to become an excuse or at least more noticeable when a team is playing poorly and losing.
"You notice the heat a lot more when you're not playing well, and you're a lot colder when you're losing than when you're winning at the end of the year, there's no doubt about that. That's when you feel coldest is when the score's not in you favor, it doesn't seem that bad when it's in your favor."
The Patriots released this week's injury report and it consisted of the usual cast of characters. As was announced on Tuesday, tight end Daniel Graham is Out and was placed on injured reserve with a rib injury. Guard Joe Andruzzi (knee), wide receiver Deion Branch (leg), linebacker Tedy Bruschi (knee), tight end Cam Cleeland (groin) and offensive tackle Kenyatta Jones (knee) are all listed as Questionable
The Dolphins list quite a long injury report, although most are listed as Probable and are very likely to play. Defensive end Rob Burnett (quadriceps), and defensive tackle Larry Chester are listed as Doubtful. Tackle Mark Dixon (ankle), fullback Rob Konrad (knee), cornerback Sam Madison (hip), cornerback Patrick Surtain (heel) and defensive end Jason Taylor (groin) are all listed as Probable.
The Patriots traveled to Chesnut Hill this afternoon to practice inside the Eagles' practice bubble at Boston College. The team utilized the full-size indoor practice field last postseason on occasion. New England's own bubble is not 100-yards and therefore limits what can be done at practice, especially in terms of the kicking game. … Belichick said he believes that at least two of the signings from Tuesday, tight end Fred Baxter and wide receiver Fred Coleman, could be in uniform at Gillette Stadium on Sunday. "I think they both have a chance to play," Belichick said. "Both guys have experience, Baxter more from New York, then here obviously, and Fred, going back to training camp here. I think they were able to pick up and reacquaint themselves with the terminology and the techniques of doing those things as quickly as possible. I'm not saying it's like guys that have been doing them for 16 weeks, but as quickly as possible and I would think that both would have a pretty good chance, at least 50/50 if not more, of being active for the game. Now how much we use them in the game and how much they actually play versus how much they are there as insurance, as backups, we'll have to see how that goes as we get through the week." … Belichick said that Jones had practice on Tuesday and was working his way back. He also said that Bruschi is "doing better" in his work outs, but that he still hasn't practiced with the team.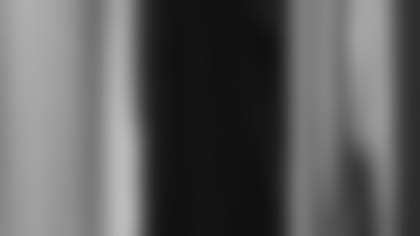 ]()
            Patriots left tackle Matt Light acknowledged the challenge that not only he faces, but the one that the entire offensive line faces this week against a talented Miami defensive unit. Light will spend much of the afternoon trying to neutralize the rush of NFL MVP candidate and Dolphins defensive end Jason Taylor.  

"They have roughly 48 sacks on their defensive line," Light said. "That's all we are worried about. We have to stop them from getting to the quarterback. They have a talented secondary. They have a talented group of guys over there and they know how to win games. We have to combat all the things that they do."
"They are going to do what they do. Their good players are going to play well in this game. Everybody is going to be up for it, but there are certain things that they do that present problems, we know that. We are going to do everything that we can to stop it."
Light also pointed to the fact that Miami has an excellent mix of defensive backs, linebackers and defensive linemen on its defense. The versatility of the unit makes it a very difficult one to counteract.
"That's what makes them so good. If they don't get you with their coverage, then they try to get you with their pass rush. They do that a number of different ways. We are going to try to the ball out there early, we are going to try to give him enough time, whatever it takes. We have to get it done. This is the last game of the season. Everybody is going to be playing hard and if you can't get up for this, for a chance to possibly win your division, for a chance to put yourself in good position to get into the playoffs, then don't come out and play.