In his Wednesday morning press conference Patriots Head Coach Bill Belichick emphasized how important the special teams portions of preseason games are in terms of young players making their marks and filling out the roster. Not surprisingly, the team's single afternoon practice session on the fields behind Gillette Stadium included a bevy of special teams work and plenty of team situational action as New England prepares for Friday night's preseason opener in Cincinnati.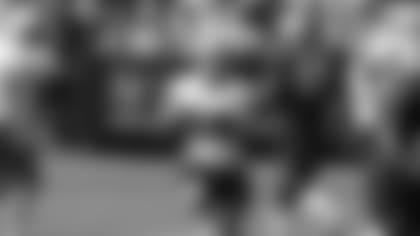 ]()"I think it's for important for young players to understand in a lot of cases their opportunities on offense or defense comes from their performance in the kicking game," Belichick said. "If they can contribute on special teams, that gives them a spot on that 45-man roster."
"The best thing for any young player is to go out there and light it up in the kicking game. That's going to lead to more opportunities on offense and defense."
And Belichick referred to the team's struggle in a number of special teams categories a year ago as evidence that there are definitely jobs to be won in the third phase of the game.
"They're certainly available – particularly based on our performance from last year -- and there to be had if somebody will step up and take them," Belichick said.
The coach then warned, though, that the specials team work in practice, action that Wednesday afternoon included multiple groups on punt, punt return, kickoff, kickoff return and FG/PAT, is nothing like what the young players can expect in game action.
"Special teams, more than offense and defense, is going to be at a much higher pace Friday night than anything we can simulate out here in practice," Belichick said. "We could practice it every day. We could practice it in the stadium. We could turn the lights on, turn the scoreboard on. But having been a special teams coach, I know first hand, I've seen way too many times, the tempo and speed of the game on special teams is not the same as practice. It's really not even that close. You simulate it but it's so much faster in game conditions. How players will react to that and how they'll do at that speed and whether they can play at that speed versus a practice speed, that's what we'll find out. It's a huge adjustment."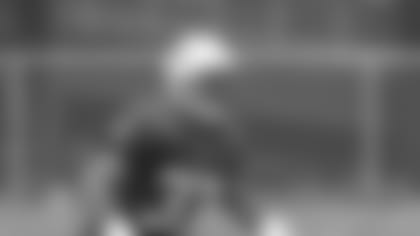 ]()While the starters will likely see minimal action in Friday's opener, some of the players still head into the game with revenge on the mind after last season's embarrassing 31-3 preseason loss in Cincinnati. The Bengals also played the Patriots tough in a 35-28 regular season loss at Gillette Stadium, putting up 478 yards of net offense.
"It's exciting," safety Rodney Harrison said of the team's first chance to hit the game field this summer. "You get a chance to come together with your teammates and go down to Cincinnati. They kicked our butts last year. They absolutely put it on us. So we have something that we have to prove. We have to go out there, we have to put a game plan together and we have to execute. We have to put it all together because last year we had a horrible showing and we can't just expect to beat a very good Cincinnati team who put up almost 500 yards of offense on us in the regular season."
Belichick praised the Bengals offense saying, "they're loaded."
"Nobody moved the ball on us any better than they did," Belichick said. "Their receiver group is good. Their offensive line is good and they have a good running game. They've tracked the ball up and down the field against us both times we played them."
The rotation of offensive linemen, especially at right tackle with the first unit and throughout the second unit, continues and could do so right through the preseason as the Patriots search for a starting group and overall depth. Tom Ashworth and Brandon Gorin have rotated on nearly a daily basis on the right side and Belichick added rookie Nick Kaczur's name to the mix at that spot on Wednesday.
"I think there is still competition on the offensive line to who the best five are and what those positions would be," Belichick said. "What we really need to find out is not only who the best five are, but also who the best seven are. What seven players do we want to take to the game to handle those five positions? That is a big question for us. We know Ashworth can play tackle. We know Gorin can play tackle. When you start getting into seven linemen, then you have to have some crossover and guys have to play more than one, or in some cases, more than two positions."
Elsewhere on the line, Belichick had good things to say about top-pick and projected starting left guard Logan Mankins.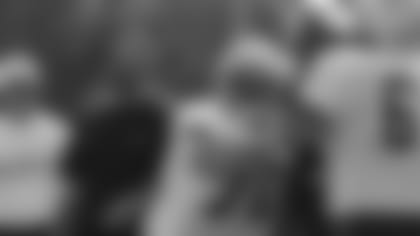 ]()"I think Logan has had a good camp," Belichick said. "He's been out there everyday. He's gotten a lot of reps. In some respects, going from tackle to guard is easier because you're not defending as much space, but again, the quickness of the game and the higher number of possibilities and reactions that are required that is the learning curve. But, I think he's done a pretty good job with that. He's a smart guy. Things come easily to him. He understands concepts and he can handle a lot of assignments. I don't think the volume of the plays of the offense is a problem. I think that the bigger adjustment for Logan is seeing the things that happen and seeing them and reacting to them as quickly as he has to."
Not surprisingly, the confident and soft-spoken Mankins is anything but terrified to take part in his first professional game.
"I think I am well prepared, it's just up to me to execute now," Mankins said. "It will be really nice to him someone besides the same guy every day."
That guy he goes against every day? Richard Seymour, a daily challenge from a three-time Pro Bowler that should prepare rookie for life at guard in the NFL after playing left tackle for his entire career at Fresno State.
"The last few days it has been Richard Seymour," Mankins said. "That was a little different for me the first few times. I don't think anyone handles Richard. It's just going to make me better going against him every day. I know I will be prepared for games after going against him all week."
Practice NotesLinebacker Rosevelt Colvin's wife gave birth to the couple's fourth child, Myles Jay, Tuesday night. The proud father reported that both mother and child are doing well. … While Tom Brady was on the practice field for the afternoon session he did very little throwing and the other quarterbacks led the offensive unit in all the team drills in preparing to play in Cincinnati on Friday night. … Belichick said in his morning press conference that he had yet to determine exactly which players would play with each unit and for how long against the Bengals. "We're going to meet tonight and tomorrow just to determine kind of the final playing time or groupings that we want to have. Again, I would always caution you not to read too much into that one way or the other, who goes first, who goes second or who doesn't go at all. That's not really where we are right now. We're just trying to create some situations so that we can see the things that we want to look for, get some different combinations so we can evaluate them." … The players had the night off from meetings and no curfew thanks to the fact that Vince Wilfork caught a punt from Josh Miller at the conclusion of practice. Dan Koppen had a similar opportunity a few moments earlier but failed to make the play. "Koppen looked like the guy in that movie with Adam Sandler … The Waterboy," Colvin joked afterwards. "He acted like he was the water boy and missed the ball. He didn't get much skin on that." … P.K. Sam, Ryan Claridge, Chad Morton, Ty Warren, Bethel Johnson, Benjamin Watson, Randall Gay, Andre Torrey, Tully Banta-Cain, Mario Monds, Santonio Thomas and Cedric Cobbs all sat out the afternoon session. … David Terrell, Troy Brown and Joel Jacobs were noticeably absent from the practice fields. … Adam Vinatieri and fellow kicker Robbie Gould had a quiet competition prior to the start of practice. The pair stood at the 20-yard line and attempted to throw the ball and hit the crossbar in the back of the end zone. Surprisingly, both kickers hit on their first attempts and Gould actually hit the bar a second time a few attempts later. … When the team worked on punt returns Kevin Faulk, Tim Dwight, Hank Poteatand Bam Childress all took turns returning. … During some situational sub-package defensive work, the team used a four-man line that consisted of Jarvis Green and Seymour as ends and Rodney Bailey and Wilfork at tackle. Another sub package group had seven defensive backs including Asante Samuel, Rodney Harrison, Eugene Wilson, Tyrone Poole, Guss Scott, James Sanders and Ellis Hobbs. Later in practice what appeared to be the team's first Dime unit consisted of Dan Klecko and Green on the line, Willie McGinest, Chad Brown and Colvin at linebacker and Samuel, Guss Scott, Harrison, Wilson, Poole and Chad Scott in the secondary. ... Klecko took reps with the first unit at fullback in some goal line work. … The team will travel to Cincinnati Thursday afternoon to prepare for Friday night's 7:30 p.m. kickoff.