Musings, observations and the occasional insight from a somewhat uneven Week 10 in the NFL….
After enduring the past three frustrating seasons, New Orleans fans are eminently familiar with 7-win Saints teams. Just not ones that reach that particular checkpoint in mid-November, in Week 10. In yet another sign that this is not the same old Saints, New Orleans went into Buffalo and embarrassed the Bills 47-10 on Sunday, running roughshod with its suddenly unstoppable ground game.
Rest assured there won't be a fourth consecutive 7-9 finish in New Orleans. Winning their seventh in a row after an 0-2 start, the Saints matched their season victory total of 2014, 2015 and 2016 and did it in style, gouging the shell-shocked Bills for 298 yards rushing and a franchise-record six touchdowns on the ground. It's New Orleans longest winning streak since 2011, and it's difficult to know where to begin in describing the Saints' dominance.
New Orleans (7-2) scored 47 unanswered points against Buffalo (5-4) after falling behind 3-0 in the first quarter.
The Saints never punted, becoming the first NFL team to match that statistic with six rushing touchdowns in the same game, according to ESPN.
The Saints have held six of their seven opponents to 17 points or less in their winning streak, out-scoring teams by an average of 18.4 points during the streak. New Orleans has notched at least 30 points in four of those games.
The Saints collected 32 first downs to the Bills' 10, and rolled up 482 total yards, and 41:23 of possession time. New Orleans simply broke Buffalo's will throughout the afternoon, at one point running 10 straight times for 94 yards and yet another rushing score late in the third quarter.
Mark Ingram finished with 21 carries for 131 yards and a career-high three touchdowns, and rookie Alvin Kamara added 12 runs for 106 yards and a touchdown. Receiver Michael Thomas chipped in with 112 receiving yards, giving the the Saints that particular triple-double for the first time in franchise history. In other news, quarterback Drew Brees was held without a touchdown pass, not that it mattered.
New Orleans after six wins in a row already looked to me like the class of the NFC South. But now the Saints' sights have to be set even higher than that, and with the NFC's No. 3 playoff seed currently in their possession, you have to consider them a legitimate Super Bowl contender along with Philadelphia and Seattle in terms of the conference's elite class. (With Minnesota coming on fast).
The Saints in the Sean Payton coaching era used to beat you with the passing arm of Brees, or they didn't beat you at all. Now New Orleans can win with defense, and it can win with this monster of a two-headed running game. And if need be, Brees can still sling it pretty well, too.
Seven wins were the ceiling for the past three mediocre seasons in New Orleans, but no more. With seven weeks to play in the 2017 regular season, these Saints are nowhere near finished.
Believe it or not, the Saints at Bills matchup was the only game on the entire Week 10 schedule that pitted two winning teams. But if you thought that guaranteed one of the best games of the week, think again. The Bills looked like playoff-contending frauds in losing their second in a row, and this time the loss came at home, where Buffalo had been 4-0 before Sunday.
That leaves Philadelphia as the only team with an unbeaten record at home in 2017, at 5-0. The Saints improved to 4-1 on the road with their beatdown of Buffalo, tying them with Carolina and Los Angeles for the most away wins in the NFC. Pittsburgh leads the league with a gaudy 5-1 road record, and will now play five of its last seven games at home in Heinz Field.
I like the direction rookie head coach Sean McDermott has taken Buffalo this season, but that was a game the Bills had to win to be taken seriously in the AFC playoff chase, and the Saints exposed them as lacking on both sides of the ball.
And with that, I think you can go ahead and crown the Patriots AFC East champs for a ninth consecutive year and 14th time in 15 seasons.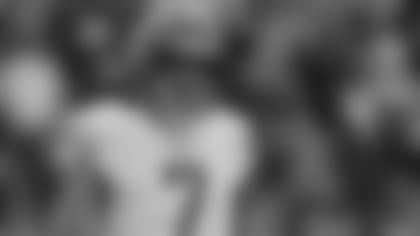 It's a great story that Teddy Bridgewater is back on the Vikings' active roster after missing the past season and a half due to that devastating knee injury he suffered in the 2016 preseason. But this Case Keenum saga isn't too bad, either.
Minnesota can't even think about benching Keenum for Bridgewater at this point. Not when Keenum has led the Vikings to six of their seven wins (one in relief, five as a starter), helping Minnesota win its fifth straight and keep its two-game NFC North cushion over Detroit and Green Bay (both of whom won Sunday to improve to 5-4).
The Vikings went on the road to stave off plucky Washington, 38-30, with Keenum throwing for a career-high four touchdowns on 21 of 29 passing, including three of them in the second quarter, when Minnesota built a 28-17 halftime lead. Keenum finished with 304 yards passing, but did throw two interceptions in the second half, letting Washington get back into the game.
Still, there is absolutely no reason to think about Bridgewater as anything more than the team's quality backup quarterback until Keenum's game cools down. Minnesota's offense is a confident productive group with Keenum under center, and well into the second half on Sunday he still had a perfect passer rating in FedEx Field. Keenum has been with four different teams the past four seasons, but he's a great fit for the Vikings, and they'd be unwise to mess with that success.
After the admirable way Washington's defense held Seattle quarterback Russell Wilson in check last week on the road, I really don't know what to make of that same unit getting carved up by Keenum at home. But Keenum was the first passer this season to throw for more than 300 yards against Washington, and the Minnesota offensive line really controlled the line of scrimmage for most of the game.
I'm pretty sure Sunday's loss will be the one that sends Jay Gruden's team spiraling out of NFC playoff contention. Washington (4-5) had held things together despite all its many injuries, but with a trip to red-hot New Orleans on tap next week, and then an away game at Dallas in Week 13, December in D.C. might not hold meaningful football after all.
It's so un-Steelers-like to see Pittsburgh's defense surrender two scoring bombs of 60-plus yards in the same game, but credit Mike Tomlin's team for finding a way to win on the road despite those glaring breakdowns in the secondary. Nothing has been particularly pretty in Pittsburgh this season, but a 7-2 record and a three-game division lead with five home games remaining is very attractive in a bottom-line sense.
The Steelers trailed the Colts 17-3 in the third quarter and still found a way to win 20-17, on kicker Chris Boswell's 33-yard field goal at the final gun. Indianapolis had given up an NFL-worst 260 points entering Week 10, but held the Steelers to just a field goal in the first half.
There were several bright spots for Pittsburgh. Like linebacker Ryan Shazier's exquisite second-half interception deep in Colts territory to set up the game-tying touchdown; Martavis Bryant's contribution of three catches for 42 yards, including a game-tying two-point conversion; and JuJu Smith-Schuster's continued development as a big-play threat at receiver (97 yards and a touchdown).
The Steelers to be sure have some issues to work on. But they also have the largest lead in any divisional race, and still occupy the No. 1 seed in the AFC, so you can't quibble with everything in Pittsburgh.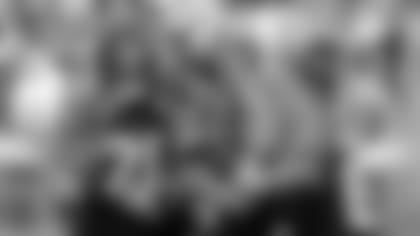 The mistake-prone Jaguars certainly tried to suffer a back-breaking loss at home to the Chargers, stalling their potential playoff drive, but the even more mistake-prone Bolts wouldn't let them do it. What a clown show both teams put on late in regulation in Jacksonville's entertaining 20-17 overtime win against visiting Los Angeles. Key turnovers and penalties were in no short supply.
Naturally ex-Chargers kicker Josh Lambo came back to haunt his old team, converting a 34-yard field goal to force overtime and then a 30-yarder to win it with 3:12 left in the 10-minute overtime. And here I thought for most of the day it was going to be Chargers defensive coordinator Gus Bradley who got his revenge, returning to beat the team he led as its head coach from 2013-2016, going a dismal 14-48 in the process.
The Jaguars won their third straight, their longest such streak since 2013, and at 6-3 they remain tied with Tennessee for the AFC South lead. Jacksonville has won back-to-back games in its home stadium in consecutive weeks for the first time since Weeks 10-11 in 2010, and with its next three games at Cleveland (0-9), at Arizona (4-5) and home against the Colts (3-7), the path to a 10 or 11-win season remains viable for the Jaguars.
As for the Chargers (3-6), they still know how to snatch defeat from the jaws of victory better than anyone, no matter if they play their home games in San Diego or L.A. One possession losses are their speciality. With rookie running back Austin Ekeler — a bit of a Danny Woodhead clone — fumbling late in regulation when all the Chargers needed to do was run out the clock, it was yet another painful and creative way for Los Angeles to lose.
Like almost everyone else, I love watching Marcus Mariota play. But you have to wonder how long his body is going to last in the NFL at this rate? The Titans quarterback is a tough guy, but he takes a pounding playing with his usual fearless and physical style, and Tennessee should be wary of the cumulative toll it could take.
The Titans rallied late to beat the visiting Bengals 24-20 in Nashville, and Mariota made up for a lot of earlier Tennessee sloppiness in leading the Titans on a 12-play, 73-yard game-winning touchdown drive. Mariota landed hard on his left shoulder while being brought down on a critical 5-yard run on that drive, but he shook it off and stayed in the game, and moments later found DeMarco Murray for the touchdown pass that won it with 36 seconds remaining.
Mariota absorbed four sacks and several other hits, but by out-lasting Cincinnati the Titans are 6-3 and off to their best start since 2008, Tennessee's most recent playoff season. The Titans have won four in a row after their alarming 2-3 start, and that's the franchise longest winning streak since 2009.
Next up for Tennessee is a short-week road game at Pittsburgh, and a Thursday night game is probably not what Mariota's body needs about now. The Titans look poised for that long-awaited return to the playoffs this season. But as late last season showed us, things can change quickly for Tennessee if Mariota isn't upright. Protecting the franchise QB is Job 1 in Nashville.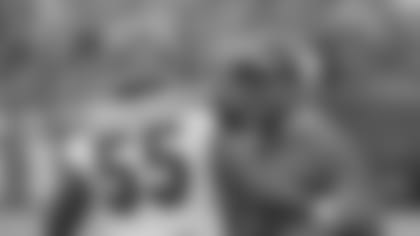 He's gotten penalized for doing a lot worse, but Vontaze Burfict earned his first career ejection Sunday against Tennessee when he made contact with a game official, two plays after being flagged for a late hit on Titans running back DeMarco Murray.
Burfict knows he's a marked man by now thanks to his reputation for undisciplined behavior, but somehow the message still doesn't get through to him. He plays aggressively and pushes the envelope, even though he knows all eyes on are him, looking for just that kind of act from him. Burfict didn't exactly take his ejection too seriously either, playing to Jaguars fans and even reportedly high-fiving one fan before finally making his exit to the Bengals locker room.
Now we wait and see if another league suspension is headed Burfict's way, further weakening the Bengals defense in what is increasingly a lost season in Cincinnati.
Brett Hundley made a couple of superb throws to receiver Davante Adams when the game was on the line, securing Green Bay's 23-16 win at Chicago. But it's hard to see much of a blueprint for victory in the Packers' game plan, given their top two running backs both went down with injuries. Aaron Jones has a knee injury that could be serious, and Ty Montgomery left the game due to a re-injuring of his ribs.
Hundley wouldn't have been in position to rack up the victory were it not for Green Bay's 160-yard rushing game, with third-stringer Jamaal Williams pounding for 67 yards on 20 carries once Jones and Montgomery left the action. Three sacks from linebacker Nick Perry helped keep Bears rookie quarterback Mitchell Trubisky in check as well.
The Packers stopped the bleeding for now and climbed back over .500 at 5-4, winning for the first time since Aaron Rodgers broke his collarbone. But I wouldn't start preparing to print playoff tickets just yet if I were Green Bay, especially if the Packers running game is now injury plagued.
Bears coach John Fox really screwed the pooch, challenging what he thought should have been ruled a Benny Cunningham touchdown catch, only to see the replay review change the call from Cunningham stepping out of bounds to a fumble near the goal line, which resulted in a touchback and a turnover.
As we've pointed out before, it's a dumb rule that overly rewards the defense with possession of the ball when it did little or nothing to deserve it, but Fox really botched it by not leaving well enough alone. The Bears finally get what appears to be a very winnable home game against the hated Packers, and Chicago (3-6) still manages to lose even when its nemesis Aaron Rodgers isn't in uniform.
Now in his third season leading the Bears, with a dispiriting record of 12-29, it feels like Fox's days in Chicago are definitely numbered. And deservedly so.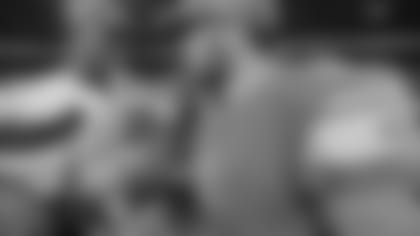 The winless and hapless Browns actually acquitted themselves quite well in losing 38-24 at Detroit, given it was a 24-24 game at the start of the fourth quarter. But with Cleveland, there always has to be a Browns-esque moment or two in every defeat.
Trailing by seven just before halftime, the Browns squandered a golden scoring opportunity with some truly horrendous clock management. It was fiasco material, and it was set in motion by Cleveland coach Hue Jackson taking his final timeout with 1:17 remaining, for reasons that remain unknown.
You saw where that predictably led. To rookie quarterback Deshone Kizer audibling to a quarterback sneak at the 2-yard line with 19 seconds left, only to get nowhere close to scoring, as the Lions defenders essentially wrapped him up until the clock ran out. The embarrassment seemingly never ends in Cleveland.
Detroit avoided what could have been a devastating loss with a strong fourth quarter, as the Lions are known for by now. Having won Monday night in Green Bay to get back to the break-even mark, getting upset at home by the Browns would have been a galling turn of events. But the Lions (5-4) won their second in a row, and at least kept first-place Minnesota within their sights in the NFC North.
In the Ex-Quarterback Bowl, ex-Jets quarterback Ryan Fitzpatrick led Tampa Bay to a much-needed 15-10 win over the Jets, who were quarterbacked by ex-Bucs quarterback Josh McCown. The Bucs snapped their five-game losing streak, but my favorite portion of the game was when McCown and Fitzpatrick threw interceptions on back-to-back plays, probably because they were confused and having flashbacks to when they wore the opposing uniform.
Credit the Bucs defense for this win. It sacked McCown six times in the game, despite entering play with just eight sacks in its first eight games. But don't get any ideas that is about to launch some season-saving run for Tampa Bay. The Bucs (3-6) now have three road games in a row to grapple with, the makeup of their hurricane-delayed opener at Miami, followed by trips to Atlanta and Green Bay.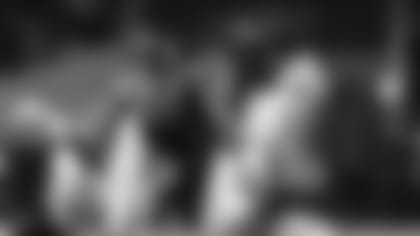 With two games remaining against the Eagles, the Cowboys will likely maintain that they're still a threat to defend their NFC East title from a year ago, but nobody's buying it. At this point, Dallas without running back Ezekiel Elliott is going to have its hands full just chasing down a wild-card berth in a very competitive NFC.
The Cowboys lost big at Atlanta on Sunday, getting whomped 27-7 by the defending NFC champs. That makes Dallas 5-4, topping its defeat total for the entire 2016 regular season (13-3). Through 10 weeks, the Cowboys are in the No. 8 seed slot, two spots from earning an invite to the postseason.
And with Seattle (6-3), Green Bay, Detroit and Atlanta all winning in Week 10, the NFC wild-card picture got that much tighter. The Packers and Falcons have now beat Dallas head-to-head, and thus would earn the tiebreaker over the Cowboys.
Let's go ahead and give Philadelphia (8-1) the NFC East title. The Cowboys will be doing well to still be in the wild-card hunt by the time Elliott returns to the lineup in December.
Falcons defensive end Adrian Clayborn had himself a nice season Sunday against Dallas, with those franchise-record six sacks, and a couple of forced fumbles to boot. The Cowboys were playing without injured All-Pro left tackle Tyron Smith, and Clayborn made them pay dearly for it, nearly matching his career-high for a season (7.5 sacks) in one game.
It was a steadying and crucial victory for the Falcons, who had dropped two home games in a row and four out of five games overall. And it had to feel pretty good for Falcons owner Arthur Blank, who's locked into something of a personal stand-off with Cowboys owner Jerry Jones, regarding the matter of NFL commissioner Roger Goodell's controversial contract extension.
Way to go out west and fight for your embattled head coach and general manager, New York Giants. Taking no chances that coach Ben McAdoo and GM Jerry Reese survive this debacle of a season, the Giants went out and laid down to a team from California for the second week in a row, losing on the road to previously winless San Francisco, 31-21.
It's blow it up time in New York (1-8), and I wouldn't be surprised if this loss prompts Giants ownership into action and major changes, as much as the franchise is known for patience and not over-reacting. I'd say it's high time to panic in New York. The Giants lost in a 51-17 blowout at home to the Rams last week, and just made the anemic 49ers (1-9) look like an offensive juggernaut. And there are still seven more games left to endure in this lost cause.
Congratulations to 49ers head coach Kyle Shanahan and general manager John Lynch for San Francisco's first win of the season, and their first as an NFL coach and GM, respectively. But try not to remember who the win came against, and how little fight the Giants put up.
The most amazing part about this Rams renaissance season is how quickly we've gotten use to the idea of Los Angeles being an offensive juggernaut. When Sean McVay's team struggled to just a 9-7 third-quarter lead against visiting Houston on Sunday, you kept wondering when the real Rams would show up?
Then they did, and 24 unanswered points later, Los Angeles had its latest example of dominance, a 33-7 lambasting of the out-classed Texans. The Rams just keep rolling, and their win improves them to 7-2 (their best nine-game start since 2001) and keeps them one game ahead of Seattle (6-3) in the NFC West.
The Texans with Tom Savage at quarterback weren't likely to make real trouble for L.A. But they did for a while, and then the Rams got their act together, scoring 33 or more points for the third game in a row. Los Angeles has routed the Cardinals, Giants and Texans by a combined 117-24 in its past three games, and now features an NFL-high plus-134 point differential.
And now things get considerably tougher for these Rams, who in the coming five weeks play at Minnesota, home against New Orleans, home against Philadelphia, and at Seattle. Those are four of the top five NFC playoff seeds at the moment, with Los Angeles being the fifth. We're about to find out how good the Rams really are.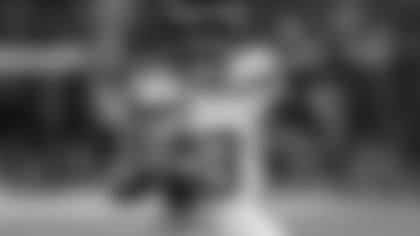 For all the attention the topic generates, it's pretty clear the NFL's concussion protocol regulations are still administered with something less than an airtight standards. Seattle quarterback Russell Wilson was forced to leave Thursday night's game at Arizona by referee Walt Anderson, after Wilson in the third quarter took a helmet hit in the jaw from Cardinals linebacker Karlos Dansby. That's the good news, in that the system worked as designed. At first, any way.
But not for long. Wilson was in Seattle's sideline medical tent for all of one play, just long enough to give his name, rank and serial number, before talking his way back into the game. He finished out the Seahawks possession and then was given a more thorough neurological examination, which apparently revealed no concussion symptoms.
The NFL has undertaken a review of the incident and could hit Seattle with a fine of at least $50,000 and up to $150,000 for a violation of the protocol, but that's really just chump change for any NFL franchise, and not the kind of discipline that will truly make an impact. The reality is players still have to buy into and go along with the system for it to work as designed, and the medical professionals in charge of the protocol have to be willing to play the bad cop and not give a player his helmet back until an evaluation is complete.
The Seahawks (6-3) absolutely had to have that 22-16 win against the Cardinals to stay close to the first-place Rams and in the playoff picture, but there are more steep challenges to come for my NFC Super Bowl pick over the course of their final seven games. Next week they have a measuring stick game at home against Atlanta on Monday night, with the Falcons having been the team to eliminate the Seahawks in last January's NFC divisional round. Then in Week 13 comes a huge showdown with conference-leading Philadelphia in Seattle, followed by a Week 15 home game against the Rams and a Week 16 road date at Dallas.
Losing No. 1 cornerback Richard Sherman to a season-ending Achilles tendon tear isn't going to help the cause in slowing down the likes of Matt Ryan, Carson Wentz or Jared Goff down the stretch, but don't count out Pete Carroll's club. Seattle has made the playoffs five consecutive seasons with the nucleus of this roster, and these Seahawks know what it takes to win at this time of year.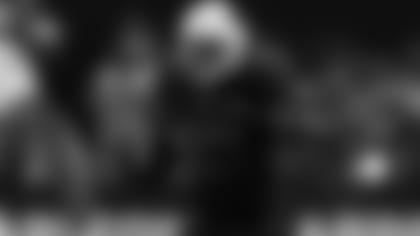 Adrian Peterson is having the craziest season I can ever remember for a running back. In alternating weeks, Peterson is making his backers look like complete idiots, and his detractors look like football savants. Or vice versa, with positively no middle ground. Peterson's had a brutal game in the loss to Seattle Thursday night, somehow rushing for a measly 29 yards on 21 attempts, just the seventh time in league history anybody has run at least 20 times and totaled less than 30 yards. Peterson also lost a fumble and was tackled in the end zone for a Seahawks safety.
But the week before that, Peterson was a legitimate beast, running for 159 yards on a whopping 37 carries in a win at San Francisco. But that was preceded by a mere 21-yard showing in a shutout loss to the Rams in London, which was preceded by his smashing 134-yard, two-touchdown production in a home conquest of Tampa Bay.
Go figure. No matter if you thought the trade of Peterson to the Cardinals was a stroke of brilliance or much ado about nothing, you've been right — at least half the time.
I know Patriots fans are thrilled he's back, but it's not a good look for the league when tight end Martellus Bennett seemingly wanted to end his season and have surgery on his injured shoulder in Green Bay — whose season is swirling down the drain without quarterback Aaron Rodgers — but is more than willing to play through the issue in New England.
They call it professional football for a reason. You're getting paid, it's your job and if you can play, you play. No matter the bleak outlook of the team's season. That's part of being a professional. Granted, it's always easier to play and give your all for a winning cause, but you're supposed to take the good with the bad as a pro. Bennett had the good when he won a ring last year with the Patriots. This year in Green Bay, he surprisingly experienced the other side of the coin. But by seeming to bail on the Packers, and change his story when New England became a possibility, it makes you question Bennett's motivation.
Ridiculously Cool Football Card of the Week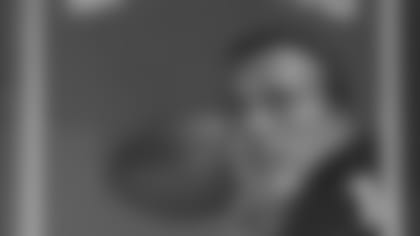 Tom Flores has claims to fame galore. He's most remembered as the two-time Super Bowl champion head coach of the Raiders, winning rings with the 1980 Oakland Raiders and the 1983 Los Angeles Raiders, making him the only coach to win Super Bowls for the same franchise in two different cities. But he was also the pro football's first Hispanic starting quarterback, first minority head coach to win a Super Bowl, and was one of just 20 players to be part of the AFL during its entire 10-season existence (1960-69). Lastly, Flores and Mike Ditka are the only two men to ever win Super Bowls in three different roles: as a player (with the 1969 Chiefs, in Flores' case), an assistant coach (the 1976 Raiders) and a head coach.
Before Daryle Lamonica and George Blanda arrived in Oakland in 1967, Flores was a pretty accomplished quarterback for the Raiders, compiling starting records of 8-1 in 1963, 7-3-1 in 1965 and 7-2-1 in 1966. Oakland never reached the postseason under Flores, but he did earn Pro Bowl recognition in 1966, throwing for a career-best 24 touchdowns and 2,638 yards despite starting just 10 games that season. Here's Flores on his 1965 Topps, when he was 28 and in his gunslinging prime. Flores is 80 now, but remarkably enough he's still a Raider, serving as the color analyst on the team's radio broadcasts.