Musings, observations and the occasional insight from a Week 11 that got considerably more interesting as the day unfolded….
Late November is the time of year in the NFL when playoff dreams start to feel real, when a team finds a formula for winning and hopes to ride it as far as it will go.
Dare the Minnesota Vikings imagine that even February is in play now, with the added bonus of becoming the first team to ever play a Super Bowl on its own home turf?
It's still a long ways off, but you have to admit it feels a little more possible after Sunday. Minnesota (8-2) crossed a threshold to legitimate Super Bowl contention with another win in Week 11, but it was the way the Vikings won that should make believers out of the doubters. Mike Zimmer's team did so on the back of a defense that announced its dominance with impeccable timing, becoming the first team all season to make the potent Los Angeles Rams offense look ordinary.
Shutting down the Rams for the game's final 56 minutes, the Vikings limited an opponent to single digits for the first time in 2017, cruising to a 24-7 victory in a battle of first-place NFC heavyweights.
The Rams (7-3) entered Week 11 averaging an NFL-best 32.9 points per game, and an even gaudier 38.5 on the road, the second-hightest total in league history, trailing only the vaunted 2007 Patriots (39.3) according to Elias. Los Angeles had won its last four games by an average of 25.8 points, but the Vikings made all that firepower disappear. Minnesota surrendered a game-opening 70-yard touchdown drive, then basically manhandled the Rams the rest of the way, allowing only 186 yards of total offense and 11 first downs in the final 56 minutes. And that includes a 54-yard garbage time drive by L.A. after the outcome had been settled.
The Vikings were the tougher, most physical team against the Rams, and that's going to bode well for what promises to be a rugged NFC playoff field, which is flush with quality contenders. Minnesota dictated play on the line of scrimmage on both sides of the ball Sunday, running for 171 rushing yards and getting consistent pass pressure on Los Angeles quarterback Jared Goff.
It's a tough-minded, no-nonsense Vikings team molded in the image of Zimmer, and Minnesota's second-half defensive collapse last season now seems like a distant memory. With six consecutive wins, the Vikings have already matched their 2016 victory total (8-8), and stayed two games ahead of streaking second-place Detroit (6-4) in the NFC North. The early Thanksgiving game now promises to be must-see TV, with the Vikings tangling with the Lions at Ford Field in a game the hometown team must win to stay close in the division race.
In an NFC that's deeper and better than anyone expected, the Vikings just proved they're for real, and have every reason to dream big.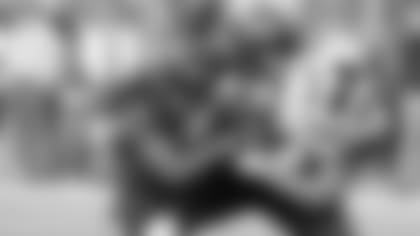 The 17-point loss was a bit sobering for a Rams team that had been on such a magic carpet ride, but ultimately a 7-3 record and at worse a first-place tie after 11 weeks (if Seattle wins at home against Atlanta Monday night) qualifies as a major accomplishment for a franchise that lost 11 of its final 12 games a year ago.
Los Angeles made uncharacteristic mistakes against Minnesota, and no one had a more dreadful day than rookie receiver Cooper Kupp. His fumble at the Vikings 1-yard line in the second quarter served to change the game's momentum and drain the Rams' confidence. In the second half, when the game was still hanging in the balance, Kupp dropped a third-down pass that again sucked the life out of Los Angeles. 
The Rams had gotten used to winning, but losing can sometimes be instructional if it reminds how much work it takes every week to get the W. Los Angeles needs to bring its A game if its going to avoid a losing streak, because how far the Rams go this season will likely be determined in the coming four-game stretch, when Sean McVay's promising club runs into likely NFC playoff qualifiers New Orleans, Philadelphia and Seattle between now and Week 15.
Can't wait for Thursday and the Vikings-Lions matchup that will highlight the Thanksgiving Day triple-header. Detroit got it done on the road against the plucky Bears, 27-24, setting up this week's holiday drama. With the Lions having already won at Minnesota in Week 4, they can cut the Vikings' lead to just one game in the division and wrap up the crucial head-to-head tiebreaker  with a victory.
Strange as it sounds, the Lions are actually a better road team this season. They're 4-1 away from home and for the first time ever swept all three of their division road games, winning in Minnesota, Green Bay and Chicago. Detroit is only 2-3 at Ford Field, but it can start turning around that trend in Thursday's marquee matchup.
That has to be rock bottom in Green Bay, with the Packers shut out at Lambeau Field for the first time since the Patriots blanked them exactly 11 years ago in 2006. Baltimore drubbed the injury-decimated Packers 23-0, and Green Bay couldn't have scored 24 points if they had played 12 quarters instead of just four.
The game was essentially over once the Packers (5-5) committed turnovers on their first three  possessions, and quarterback Brett Hundley had a dismal afternoon with four turnovers and six sacks, throwing for 239 yards in losing his third of four starts as Aaron Rodgers' replacement. I can't see it really mattering now if Rodgers is able to return from his broken right collarbone late in the season. Green Bay's season seems like a lost cause, and its NFC-best eight-year streak of making the playoffs is all but over.
The faith Packers coach Mike McCarthy has consistently shown in Hundley looks misplaced at this point. As a passer he's hesitant and limited, and that's putting it nicely. As if his day wasn't bad enough, Hundley's collegiate coach, UCLA's Jim Mora, was fired early Sunday afternoon just hours after the Bruins lost to arch-rival USC.
What an offensive highlight Mike Wallace provided for Baltimore with that one-handed 21-yard touchdown catch against Packers safety Damarious Randall early in the third quarter. As great as Wallace's grab was, the Ravens defense deserved most of the credit for this win. The Ravens have the league's worst passing game, but the defense posted its third shutout of the season — the most by any team in the league since New England racked up three in 2003.
At 5-5, in an AFC that looks like it can't give away its sixth and final playoff berth, Baltimore is very much alive with six games remaining. The Ravens had five takeaways against Green Bay and recorded six sacks, with the Packers having gone 10 years without that many turnovers in a game. If Baltimore can somehow find a way to be even average on offense, the Ravens could make some trouble in January.
Now that seemed more like the Saints we were used to watching before this season, meaning the team that was known for winning in entertaining shootout fashion. New Orleans had itself one heck of a little flashback sequence against visiting Washington on Sunday, overcoming a 15-point deficit with less than three minutes left in regulation, before winning 34-31 in overtime. It was the first time in team history the Saints rallied from a 14-point fourth-quarter hole to win, and it made New Orleans the first club in league history to win eight straight games after starting the season 0-2.
After holding six of their past seven opponents to 17 points or less, I suppose the Saints defense had this mulligan coming. But what a time for Drew Brees and Co. to turn back into the comeback-minded offense that's never out of a game, with the veteran quarterback throwing for a season-high 385 yards on 29 of 41 passing.
New Orleans used to have six or seven of these last-team-touching-the-ball-wins type of games every season. If you're the Saints, with their vastly improved defense, it's good to know you can still win the old-fashioned way if need be.
Washington is one of the best 4-6 teams I've ever seen, and I mean that as a total compliment. What a gut punch of a loss for coach Jay Gruden's injury-decimated club, and I could not have any more respect for Washington quarterback Kirk Cousins, who played his butt off in that overtime defeat in the Superdome. Cousins was both brilliant and valiant in throwing for 322 yards and three touchdowns, without Jordan Reed, Terrelle Pryor, and then, lead running back Chris Thompson, who broke his fibula in the third quarter.
The reality is Washington's playoff hopes are over, and that's a shame because it's a fun team to watch. Cousins sets the tone and never backs down from a challenge. Even with all its injuries this season, Washington keeps giving people trouble and playing all out. And even when it doesn't get rewarded with a victory, Gruden's team goes down fighting.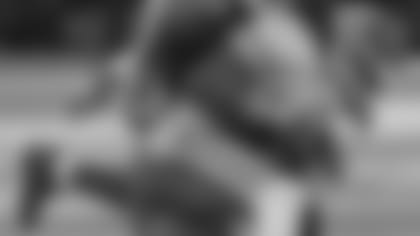 So that same Chiefs team that stormed into Gillette Stadium and embarrassed the defending Super Bowl champion Patriots 42-27 on banner-hanging night in Week 1 just limped out of MetLife Stadium a 12-9 loser to the dreadful New York Giants in overtime. Make sense out of that one.
You can't, of course. It's the NFL. Any given Sunday, blah, blah, blah… But what to make of these Chiefs now? Yes, they're still in first place in the awful AFC West at 6-4. But they've lost four of their past five games after starting 5-0, and not even Andy Reid's sterling 16-2 career coaching record after a bye was enough to save Kansas City (make that 16-3).
Kansas City's schedule remains easy the rest of the way, not that it made a difference against the sad-sack Giants. But it's getting more difficult all the time to take the Chiefs as much of a threat to make noise in the playoffs, if they even make it. Another loss and you wonder if Reid would consider benching quarterback Alex Smith for rookie Patrick Mahomes? Smith was a strong MVP candidate a few weeks ago, but he's struggling right along with the rest of the guys with the arrowheads on their helmets.
If you are a Giants fan rooting for the firing of second-year head coach Ben McAdoo and New York's drafting of a new franchise quarterback near the top of next April's first round, Sunday wasn't particularly helpful on either front. The Giants played hard for their embattled coach — Where's that been all season? — and are now 2-8, trailing both 0-10 Cleveland and 1-9 San Francisco in the draft order.
Long-term goals aside, the Giants authored the upset of the year in the NFL thus far, and it's always fun to see a 10-point home underdog get off the mat and earn itself a little respect. I still don't like McAdoo's chances to be on MetLife Stadium sideline next year, but for one game at least, his team responded to his coaching and won a game it had no business winning.
Very little about Jacksonville's 19-7 win in chilly Cleveland was all that inspiring or memorable, but a four-game winning streak is nothing to sneeze at for the on-the-rise-Jaguars, who took over sole possession of first place in the AFC South at 7-3. Jacksonville hasn't sniffed seven wins since going 8-8 in 2010, and it did what it had to do to get out of town with a W against the winless Browns.
The Jaguars defense continues to be one of the best stories of this 2017 season, and with a schedule that still features games against losing outfits like the Cardinals, Colts, Texans and 49ers, you have to consider Jacksonville the favorite to win its first division since claiming the old AFC Central in 1999.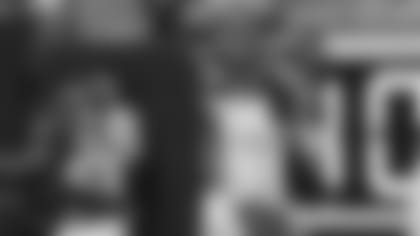 Who really knows if Bill O'Brien telling Tom Savage that it was "time to get going'' made the difference in the Houston quarterback turning in a solid, winning effort Sunday against visiting Arizona? But just in case, if I were the Texans coach, I'd repeat that mantra to Savage every week for as long as necessary.
In a game between two teams likely going nowhere this season, the Texans (4-6) got the better of it and at least stopped the bleeding caused by their three-game losing streak. Savage was an efficient 22 of 32 for 230 yards and two touchdowns in Houston's 31-21 win, and he threw just one interception. As Texans quarterbacks other than Deshaun Watson go, that's progress.
There was nowhere for Adrian Peterson to run once again, and the veteran Arizona rusher totaled just 26 yards on 14 carries against Houston, breaking his good-game-bad-game alternate streak. But the Cardinals (4-6) did find a new offensive weapon in undrafted rookie tight end Ricky Seals-Jones, who scored his first two career touchdowns against the Texans.
Combined with the game turned in by rookie second-round safety Budda Baker (13 tackles, strip sack and fumble recovery), the Cardinals are at least identifying players they should be able to count on for production in 2018. But it's more and more a legitimate question of whether it'll be Arizona head coach Bruce Arians whose on the job and hopefully taking full advantage of the team's younger players next season?
The Cardinals soon seem ready for the re-boot phase after falling out of playoff contention the past two years.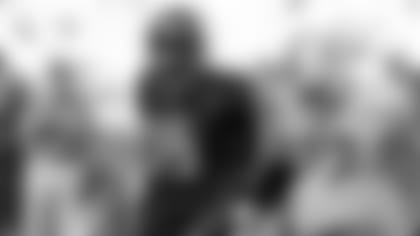 Well at least we didn't have to suffer through Miami's latest loss in a primetime setting, like the first three defeats in what is now a four-game Dolphins skid. Miami lost 30-20 at home to the last-place Bucs and that settles the question of whether the Dolphins' earlier 4-2 record was a mirage of sorts (It was.) Miami at 4-6 just matched its loss total from last season, and year two proved to be much more difficult for head coach Adam Gase in South Florida.
The off-field challenges were frequent for the Dolphins this year, with the latest unwanted headline centering on linebacker Rey Maualuga's assault arrest and subsequent release on Saturday. But in the end, Miami was a wildly inconsistent club and rarely could be counted on to perform at its peak efficiency for long.
As for the Dolphins' Jay Cutler experiment, you can now chalk it up as largely a 10-game failure. Cutler threw three interceptions in the first half against the Bucs before being knocked out of the game due to concussion symptoms. Matt Moore played well in his relief role, and you might as well ride with the veteran backup the rest of the way in 2017, because Cutler isn't the team's future.
The Bucs getting a second straight win to improve to 4-6 might help coach Dirk Koetter's job security, but that it took 10 games for Tampa Bay to win on the road this season is fairly damning. Ryan Fitzpatrick has done a nice job filling in for the injured Jameis Winston, and perhaps Koetter might wish he went with the veteran at quarterback earlier, with Winston's shoulder obviously something of a problem since October.
With six weeks still remaining, the reality is it's down to just a one-game regular season for the Patriots. And everybody knows that one game is Week 15 at Pittsburgh, when the top postseason seed in the AFC is very likely to be on the line.
New England has five division games remaining, as well as the Steelers showdown, but the rest of the AFC East has largely already checked out for the year. The Bills, Dolphins and Jets are all in free-fall, and won't be challenging the defending Super Bowl champions in any meaningful way.
In the AFC, it's going to come down to Pittsburgh and New England, and we know who has had the better of that series most of the time from 2001-on. The rest of the season in the AFC will be gearing up for their meeting Dec. 17, and then the probable rematch in the playoffs.
Remember when the schedule came out last spring and everyone looked at the Patriots' schedule and talked about how challenging those back-to-back games at high altitude would be, at Denver and against the Raiders in Mexico City? Yeah, not so much. It was Patriots 41-16 against the Broncos, and 33-8 against Oakland, for a combined 74-24 butt-kicking, or exactly 25-points per game.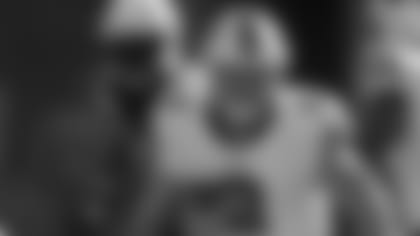 So now what, Sean McDermott? The Nathan Peterman decision blew up in McDermott's face in spectacular fashion Sunday in Southern California, with the Bills losing 54-24 to the Chargers and Buffalo's rookie quarterback throwing five first-half interceptions in his first NFL start.
McDermott's mistake was obvious in hindsight. He's trying to win now with his Bills still in playoff contention, but his move to bench veteran Tyrod Taylor and insert the unproven Peterman in Week 11 was really about the future, and finding out if the fifth-rounder is the Bills quarterback in 2018 and beyond.
Taylor gives the Bills the best chance to win now, even if they are locked into a three-game losing streak that threatens to be a season-wrecking downward spiral (opponents have out-scored Buffalo 135-55 the past three games). McDermott should have stuck with him, even if it has already been determined that Taylor isn't the way forward. Now the mess is of McDermott's making, and that's the story, rather than the conversation just being about Buffalo's never-ending quest for the next Jim Kelly.
*  If Broncos football czar John Elway labeled his swooning team "a little bit soft'' after five consecutive losses, what's he going to say after watching Denver lose 20-17 at home to a mediocre Bengals team, falling into last place in the AFC West in the process?
The Broncos are a debacle at the moment, and sorry, but the buck stops on Elway's desk. He hasn't solved the quarterback quandary in the team's post-Peyton Manning era and he hired Vance Joseph as a rookie head coach, a move that's at least getting more scrutiny in light of Denver's pronounced downswing.
The primary job of a head coach in the NFL is to have enough fixes to stop the bleeding once the losing starts, and Joseph so far has proven to be ill-equipped for that part of the assignment. I'm not convinced anyone really wants to win the AFC West this season (Chargers anyone?), but it won't be Denver (3-7) storming to a division title. That much is clear.
We've already established the AFC West is a massive train wreck, but Oakland absolutely still has hope, despite Sunday's mauling in Mexico City. The Raiders are 4-6, two games behind first-place Kansas City, but have beaten the Chiefs once already. With home games against Denver (3-7) and the Giants (2-8) coming up next, Oakland could be back at .500 at 6-6 by the time the season's final month arrives.
A win at Kansas City in Week 14 is likely the key to the Raiders' division title hopes, because it would give Oakland the tiebreaker with the Chiefs, and perhaps give it just enough of a cushion with tough games against Dallas, at Philadelphia and at the Chargers to end the season.
Pittsburgh on Thursday night became the first AFC team to win its eighth game, and that speaks to how scarce quality teams are in the conference this season.  I'm not taking anything away from the Steelers, but other than their Week 6 victory at Kansas City, there really hasn't been anything approaching a signature win for Mike Tomlin's club. 
Maybe hanging 40 points on the first-place Titans despite missing key players like Joe Haden and Mike Mitchell in the secondary will have to suffice for a headline win in this year's so-so AFC. The Pittsburgh team that lost at Chicago in September and got blown out at home against Jacksonville in October didn't seem like elite,13-win material, but that's what the Steelers are shaping up to be with their remaining schedule. Pittsburgh plays four of its last six at home, and I'm more convinced than ever its Week 15 visit from New England will double as a like AFC Championship Game preview.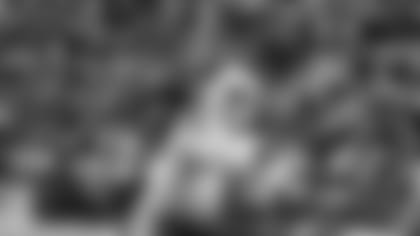 Even if they still go on to win the middling AFC South, beating out Jacksonville (6-4), they still haven't taken the step up in weight class that I expected. Mike Mularkey's team came up very small in the 23-point loss to the Steelers, and the supposedly tough-minded Titans got pushed around up front, rushing for just 52 yards and giving up five sacks of Marcus Mariota.
The third-year Titans quarterback had his worst game in the NFL at the worst time, throwing a career-high four interceptions, to go with just one passing score. The rest of the Titans weren't blameless either, with veteran tight end Delanie Walker dropping a touchdown pass and the field goal unit getting a kick blocked. 
There's probably still four very winnable games remaining on Tennessee's schedule, and a 10-6 record and a playoff berth will certainly sound like improvement from last year's 9-7, non-postseason finish. But it won't be the big jump that many anticipated. For now the Titans belong in the over-rated department.
Ridiculously Cool Football Card of the Week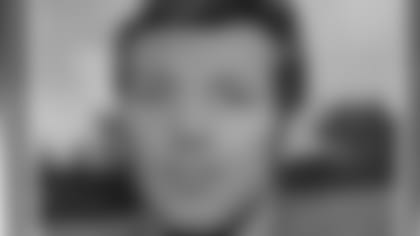 I'm a sucker for the stories of people who have had long, interesting careers, and Dick LeBeau is pretty much the definition of that sub-set in terms of NFL history. The man entered the league out of Ohio State in 1959, during the Eisenhower administration, and yet he's still at it, serving as the Titans assistant head coach/defensive coordinator at the ripe old age of 80. That means he has drawn a check in the NFL in an astounding seven different decades, an impressive accomplishment by anyone's standards. Since it's Thanksgiving week, it seems only right to picture LeBeau late in his 14-season Lions tenure (1959-72), because Detroit is still synonymous with the football feast on the fourth Thursday in November. Here's LeBeau on his 1971 Topps, when he was a 34-year cornerback getting the job done. LeBeau had his final six of 62 interceptions in the NFL that season, capping a remarkable three-year run of 21 picks in 1969-71. They'll never be another like LeBeau.