Musings, observations and the occasional insight from a jam-packed holiday-infused Week 12 in the NFL...
With 12 weeks of the NFL's regular season all but in the books, we hold these truths to be self-evident:
That hangover effect in Atlanta? It might be over. The suddenly resurgent Falcons have won three games in a row and they even found a way to stave off what would have been another galling second-half collapse, on Sunday against visiting Tampa Bay. The NFC defending champs might still have something to defend after all this season.
The best team in the lackluster AFC West? It's the 5-6 Los Angeles Chargers, and it's not even close. The Bolts are 5-2 since their 0-4 start, and now trail sputtering first-place Kansas City (6-5) by one game with five weeks remaining. The Chargers are definitely not who we thought they were (in September and early October).
Chiefs head coach Andy Reid knows he owes it to his struggling team to bench veteran quarterback Alex Smith and start rookie Patrick Mahomes, trying anything to break Kansas City out of its offensive slump. But will he have the courage to pull the trigger on that move, after Kansas City's fifth loss in six games? My guess is not quite yet, but I hope I'm wrong.
If the Bills (6-5) wind up making the playoffs and ending Buffalo's 17-year nightmare of missing the postseason, rookie head coach Sean McDermott needs to find a dozen new and creative ways to apologize to quarterback Tyrod Taylor for the whole Nathan Peterman fiasco in Week 11. "I'm sorry, T.T.'' in sky-writing over Niagara Falls would be a good start.
Dak Prescott had a fabulous rookie season and took the league by storm on behalf of Dallas in 2016. But he's not a great quarterback at this early stage of his career and the we're all starting to see the hype was not right. The Cowboys' season went off the rails when running back Ezekiel Elliott took a seat due to suspension three games ago, and so far Prescott and Dallas coach Jason Garrett have absolutely no idea how to win without him.
It's tempting to just pencil in the 10-1 Eagles and 9-2 Patriots for the Super Bowl in Minneapolis and get on with our holiday shopping. But what fun would that be? Speaking of fun, the Eagles are having a boatload of it these days, and their toughest challenge at home against the Bears on Sunday was deciding which celebration schtick to use. (The Electric Slide? Really?) As for the Patriots, go ahead and starting printing those 2017 AFC East champion hats and T-shirts. I'll take my chances with New England protecting a three-game division lead with five games left every time.
That was anything but an impressive way for Carolina to tune-up for next week's big NFC South showdown for first place in New Orleans, with the Panthers narrowly escaping MetLife Stadium with a 35-27 win over the Jets. Carolina needed fourth-quarter touchdowns from its defense (linebacker Luke Kuechly) and its special teams (punt returner Kaelin Clay) to get the W, and Cam Newton was beyond sluggish at times, missing nine consecutive pass attempts in the middle of the game. Newton finished with just 11 completions and 168 yards and badly missed some open receivers.
The worst news for the Panthers (8-3) was they lost tight end Greg Olsen once again with a re-aggravation of the broken foot that had kept him sidelined since Week 2. Olsen said he felt soreness in the foot and for precautionary reasons the team's medical staff wanted him to exit the game in the second half.
Carolina got the needed victory to stay on the Saints' heels and stay ahead of the Falcons, but the same effort won't get the job done next week in the Superdome, with the division lead on the line.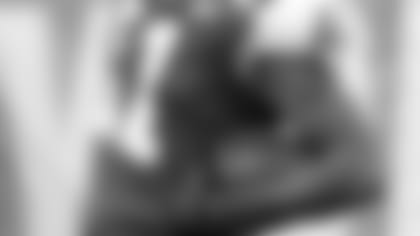 The Jets (4-7) aren't going anywhere this season and invent remarkably novel ways to melt down in the fourth quarter, but at least they found themselves a big-play receiver this year in Robby Anderson. A collegiate free agent out of Temple in 2016, Anderson had touchdown catches of 33 and 54 yards against the Panthers, and that makes it five consecutive games with at least one scoring grab. Anderson totaled six receptions for 146 yards against the Panthers, and he can find the football even when he's well covered.
But no receiver in the NFL can take over a game like Atlanta's Julio Jones, who single-handedly destroyed Tampa Bay in the Falcons' 34-20 win, their third straight. Jones had a mind-boggling 12 catches for 253 yards and two touchdowns, catching 80 percent of what was thrown his way.
It was Jones' third career game of at least 250 receiving yards, and no other player in NFL history has more than one. Maybe even more amazing than that? Jones entered Week 12 with just one touchdown catch all season in Atlanta's high-powered passing game, before totaling two scores against the Bucs.
The Falcons (7-4) currently hold the NFC's sixth seed and still have challenging games against Minnesota, New Orleans (two) and Carolina on tap in the final five weeks. But Atlanta's offense produced a gaudy 516 total yards even without injured running back Devonta Freeman on Sunday, and I'm sure the rest of the NFC's power structure is going to notice that development as December looms.
If I'm calling the shots in Tampa Bay, I'm moving on from Dirk Koetter at head coach. The Bucs are a dismal 4-7, matching their 2016 loss total with five games left in the season. There was no big third-year step taken by quarterback Jameis Wintson under Koetter as hoped, and I haven't seem or heard much that inspires confidence he's the coach to get the Bucs back to the playoffs for the first time since 2007.
Tampa Bay this season was a team that wasn't remotely ready to play in the league's heavyweight division, and that Week 5 giveaway of a loss to visiting New England told you almost everything you needed to know.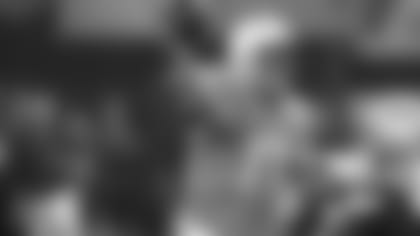 Of the contenders currently out of the money in terms of the six-team AFC playoff field, only the Chargers at 5-6 with wins in five of their past seven games have any sort of momentum as the regular season's stretch run begins. Los Angeles is the AFC's ninth seed, and now trails Kansas City by just one game with five weeks remaining, with a game in Kansas City in Week 15.
Not bad for a team that started the season 0-4 with three losses of three points or less. At that point, they trailed the undefeated Chiefs by four full games and seemed dead in the water. But now the comeback-minded Chargers have every right to dream of vaulting as high as the conference's No. 4 seed.
The Chargers are learning how to put opponents away and not make every game a high-wire act, as has been their custom. The trip to Arrowhead Stadium is by far L.A.'s toughest remaining game, meaning the Chargers could continue to surge with their other four opponents being Cleveland, Washington and Oakland at home, with a road game at the Jets on Christmas Eve. From 0-4 to the No. 4 seed would be quite the feat, but even running down Buffalo (6-5) for the AFC's last playoff berth would be a satisfying show of resilience from Anthony Lynn's team.
Can you imagine both Los Angeles clubs making the postseason in their first year of sharing the market? It hasn't happened since 1985, when the Rams and Raiders were both qualifiers for the third year in a row.
Even in a painfully weak AFC, it's hard to take the Titans seriously as a threat to make any real noise in the playoffs. Tennessee gutted out an unsightly 20-16 win at Indianapolis, finally winning on the road against the Colts after nine consecutive losses at Lucas Oil Stadium. That makes the Titans 7-4 and vaults them past fifth-seeded Jacksonville (7-4) and into the No. 3 seed with five games remaining.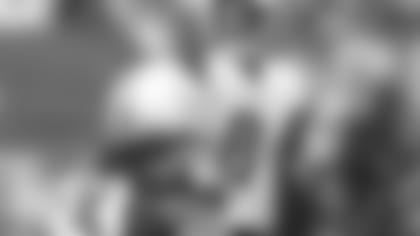 But Marcus Mariota is another third-year franchise quarterback who has underwhelmed this season, and without him playing at a high level, it's hard to see the Titans reproducing the formula that worked Sunday against the Colts in January. Tennessee had eight sacks of Indianapolis quarterback Jacoby Brissett, and the Titans ground game finally came to life in the fourth quarter after being almost invisible in the first three quarters.
Mariota wasn't as bad as his four-interception showing in Week 11 at Pittsburgh, but he tossed two more picks against the Colts and now has eight interceptions in his past four games. His 12 picks on the season are a career-worst total, and his nine touchdown passes are a paltry amount for his 10 games of action. Last year he threw 26 touchdowns and just nine interceptions.
In fairness to Mariota, one of his interceptions against the Colts came when his receiver slipped and fell. And he did make perhaps the throw of the day in the NFL, finding tight end Delanie Walker for 37 yards despite there being four Indianapolis defenders in the area. But by now Mariota and the Titans should be blowing out a bad team like the Colts, even if Indy did have Tennessee's number before this season. The Titans have won five of their past six, but almost nothing has come easily for them this season.
Can it be that only 80 days ago the Kansas City Chiefs came into Gillette Stadium and dismantled the defending Super Bowl champion Patriots 41-27? Can it be that Andy Reid's high-octane club was the last remaining undefeated team in the NFL at 5-0 just seven weeks back? The Chiefs were once leading the league in scoring, but now they've scored one touchdown in their past 28 possessions, spanning nine quarters.
Kansas City's 16-10 loss at home to the Bills, no offensive juggernaut themselves, has to be rock bottom. The Chiefs (6-5) looked confused and lethargic on offense, and now have scored just 36 points over their past three games. They've lost in succession to Dallas, the Giants and the Bills, and those are nobody's idea of three playoff locks.
Reid says he's not thinking about making a quarterback change, but he should be. Kansas City's woes are not all Alex Smith's fault, but Reid and Smith both know how the NFL works, and you have to try everything at your disposal when a team needs a spark on offense.
Under Smith, Kansas City went three-and-out on its first five drives against the Bills, gaining just 57 yards in the first half and collecting one measly first down. And when the game was on the line, and a victory was still within reach, Smith threw an interception to rookie Buffalo cornerback Tre'Davious White, sealing the deal. Changes for the sake of change are often made at the game's most crucial position, and it's time to consider one in Kansas City.
After all, if Reid gave Mahomes a shot and it didn't go well next week at the Jets, he could always switch right back to Smith the following week — stealing a page from Sean McDermott's book with the Tyrod Taylor-to-Nathan Peterman-to-Taylor yo-you maneuver.
Taylor was back in the lineup for Buffalo's upset of the Chiefs, and for a week at least the move to re-toss him the keys worked well in a bottom line sense. The Bills are 6-5 and reclaimed the No. 6 seed in the AFC with their win. They stopped the bleeding of a three-game losing streak. But they also scored just one touchdown, and let the lifeless Chiefs hang around all game, totaling just four first downs in the second half when Kansas City could have been put away.
Buffalo got 183 yards passing and another 27 yards rushing from Taylor, and he took care of the football, throwing no interceptions and one touchdown pass. That was enough to win this week, but it won't cut it next week when the vaunted Patriots visit New Era Field. The Bills know that, of course, and it's why McDermott was willing to make the Peterman gambit a week ago. But it blew up in his face, and now it's back to Taylor come heck or high water.
For a week at least, the course correction worked.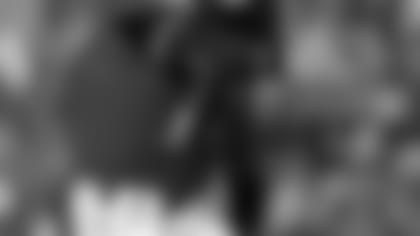 It continues to be all the hiccups and giggles in Philadelphia this season, and the Eagles are already deciphering clinching scenarios for the NFC East as they approach Week 13. They win the division for the first time since 2013 if Dallas loses (or ties) against Washington on Thursday night, or if Philadelphia wins at Seattle next Sunday night.
The almost-too-giddy Eagles are 10-1 after routing the woeful Bears 31-3 at Lincoln Financial Field, and the last two times they started that well they went to the Super Bowl both times, in 1980 and 2004. They lost both of those games, of course, but the 1949 Eagles were 10-1 as well, and won the NFL title en route to a 12-1 finish.
Sunday's meeting with Chicago was almost a Week 12 bye for the Eagles. The Bears gained just 32 yards in the first half, without a first down, and the win marked Philadelphia's third straight by exactly 28 points. John Fox is now just 12-31 in his three seasons coaching the Bears, and his fate seems all but sealed as Chicago looks for a coach who can help bring the best out of franchise quarterback Mitchell Trubisky.
It's impossible not to see the Eagles as the favorite to represent the NFC in the Super Bowl, but five weeks of regular season play and a month of playoff action is a long time to keep your edge. Unforeseen things happen all the time in the NFL, and sometimes a team that's been on cruise control for months loses just a little bit of its edge.
I don't know what's more amazing to me, that New England was once 2-2 this season or that Miami actually started the year 4-2? But no matter, it's late November and the natural order of things has been restored, with the Patriots pounding the Dolphins 35-17 in ho-hum fashion at Gillette Stadium.
Miami isn't going to get the season-series sweep that Dolphins receiver Jarvis Landry predicted (when will they ever learn to play first, talk later?), but then again, the Patriots beat their last two opponents by 25 points each, so an 18-point spread isn't the worst-case scenario.
New England (9-2) clinched its 17th consecutive winning season, breaking ties with San Francisco (1983-98) and Dallas (1970-85) for the most of those since the 1970 merger. But when you consider the Cowboys strung together four winning seasons before the merger, from 1966-69, I'm going to consider their 20 straight winning marks as the league record on that front.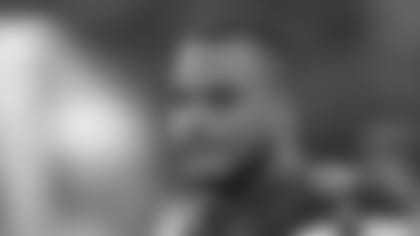 Back in late July, Cowboys vice president Stephen Jones made one of those silly type of pronouncements that get made every year, saying Dallas second-year quarterback Dak Prescott is "going to be better than he was last year.'' I remember thinking at the time: Not necessarily. It doesn't always work that way, and just because Prescott was a breakout star as an NFL rookie, the arrow is not always going to be pointing in the up direction.
"He knows he's got to take his game to another level,'' Jones was quoted saying. "The great ones get better each year. I think he expects that from himself.'' Prescott may have expected increased success in 2017, but doesn't mean that belief was grounded in reality. Here's the new reality in Dallas: In the three games the Cowboys have been forced to play without the suspended Ezekiel Elliott, their offense and Prescott have been anemic.
Dallas is 0-3 without Elliott, having been outscored 92-22. Prescott has a combined 500 yards passing, but hasn't topped 180 in any of those games. He's thrown five interceptions without a touchdown pass, absorbing 14 sacks and plenty more hits. In short, Prescott has not proven he's capable of stepping up and carrying the Cowboys offense in Elliott's absence, as so many presumed he would be. Defenses are daring him to beat them with his arm, unafraid of the Cowboys' Zeke-less running game, and he's not been remotely close to pulling that off.
Alas, Elliott is the real game-changing talent in Dallas. Not Prescott, whose confidence appears to be plummeting with every sobering And that's the new reality until further notice.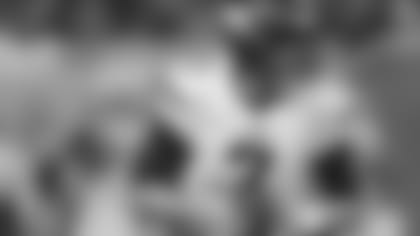 Minnesota isn't good enough to get too far ahead of itself this season, but the 9-2 Vikings set themselves up for much bigger things than just the NFC North title with that impressive 30-23 win at Detroit on Thanksgiving. With a vastly improved offensive line that is keying both a strong running and giving quarterback Case Keenum time to be the best possible playmaker he can be, Minnesota now is in position to go for a first-round bye and shorten the postseason considerably. The Vikings are riding the momentum of seven straight wins, including three in a row against NFC contenders Washington, the Rams and Detroit in the span of 12 days.
Tough games at Atlanta and Carolina loom the next two weeks, but 12 wins and a No. 2 seed still seem well within reach with the Vikings finishing up home against Cincinnati, at Green Bay and home against Chicago. The blueprint Minnesota could follow is the one that worked fairly well in 2009, the last time the Vikings earned a first-round bye. That year the 12-4 Brett Favre-led Vikings won a divisional-round blowout at home against Dallas, before falling 31-28 in overtime in that memorable NFC title game at New Orleans, a game Minnesota had well within its grasp.
The Eagles, Saints and even the Rams are generating more Super Bowl buzz in the NFC than these Vikings. But don't forget Minnesota has already beaten New Orleans and Los Angeles head-to-head, and the Vikings don't appear to be going away any time soon.
Sorry, not buying that the Jon Gruden to University of Tennessee buzz was ever real. Just smells fishy to me. Gruden may indeed want to get back on the sideline in this hiring cycle, after spending the past nine years in broadcasting. But it won't be in the college ranks. Gruden is absolutely a creature of the NFL and he knows the NFL game through and through. He's not about to jump into the frying pan of SEC coaching, for a program that hasn't been a title contender for quite some time.
If Tennessee was interested in Gruden, the Vols should have known there was a better than decent chance Gruden was using that interest to create more of a market for himself in the NFL coaching ranks.
There's no division that can stack up this season with the once-disrespected NFC South. It's the only division in the league with more than two winning teams, and very easily could advance New Orleans (8-3), Carolina (8-3) and Atlanta (7-4) to the playoffs. The last two defending NFC champs from the South, and the surprising Saints are one of the best stories of the season.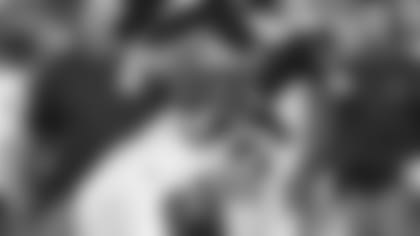 The Saints' 26-20 loss at the Rams snapped their eight-game winning streak and dropped them to the 4th seed, with L.A. climbing over them into the No. 3 seed. But it doesn't change that much for now, because New Orleans still faces a game against visiting Carolina next week that will go a long way towards deciding the NFC South. If the Saints win, they'll be up by one game over the Panthers, plus the tiebreaker that comes from sweeping the two-game season series.
With a Carolina win, the Panthers will be in first place, with a potential winner-take-all showdown for the division title at Atlanta in Week 17. The Saints have two games remaining against the Falcons as well, so the NFC South will settle things face-to-face in the final five weeks of the season.
That said, don't overlook how potentially important holding the No. 3 seed might be for the Rams down the road. At the moment, they'd get a first-round visit from the No. 6 seeded Falcons, and then with a win be in line to face the No. 2 Vikings on the road in the divisional round. That's no picnic and Minnesota just made the Rams look bad in Minneapolis in Week 11. But avoiding top-seeded Philadelphia in the divisional round is pretty attractive as well. Let's check back on that theory after the Eagles visit the Rams at the Coliseum in Week 14.
As much as you love the bountiful pieces on defense in Jacksonville, that still doesn't look like a big-league offense the Jaguars feature. In Jacksonville's 27-24 loss at Arizona on Sunday, quarterback Blake Bortles again came up small when the game was in the balance, throwing an interception to thwart a Jaguars' comeback in the final three minutes.
Jacksonville gained just 219 yards on offense, with running back Leonard Fournette being almost completely shut down (12 carries for 25 yards). Bortles actually made his strongest contribution on the ground, gaining 62 yards on six runs, with a pair of touchdowns. But on this day, he was outplayed by Arizona's Blaine Gabbert, the guy he was drafted to replace in Jacksonville. Gabbert threw for 241 yards and two scores as the Cardinals finally won a game this season against a team with a winning record.
When Cardinals kicker Phil Dawson nailed a career-long 57-yard field goal to snap the Jaguars' four-game winning streak, Gabbert won the kind of revenge the NFL offers up almost every week.
The Raiders somehow scratched their way to 5-6 and a bit of life with that fight-filled 21-14 conquest of visiting Denver. The AFC West is such a bastion of mediocrity this season that Oakland could win the division if it wins out, meaning a six-game winning streak to end the season after going 4-6 through its first 10 games.
Implausible? Absolutely. But that's the opportunity the Chiefs' recent slump and the Chargers' horrible 0-4 start to the season affords the Raiders. If they can find their 2016-style game, they might still make something of this mess in 2017.
There were at least some hopeful signs, with Oakland's defense registering its first interception of the season (in the end zone no less) and racking up five sacks, after entering play with only 14 all year. Denver's offense is no measuring stick, but for one week at least, Jack Del Rio's move to fire defensive coordinator Ken Norton Jr. and elevate John Pagano to the coordinator role paid dividends.
Not so much for the Broncos, who fired offensive coordinator Mike McCoy last Monday, replacing him with Bill Musgrave. Denver's misery at quarterback continues unabated. Paxton Lynch left the game with a right ankle injury in his first start of the season, and was replaced by original Denver starter Trevor Siemian in the third quarter. Siemian led the Broncos to a pair of fourth-quarter touchdown drives and will no doubt be the new/old Denver starter next week at Miami, when the Broncos will be attempting to snap the franchise first seven-game losing streak since 1967.
What a debacle in Denver this season.
Ridiculously Cool Football Card of the Week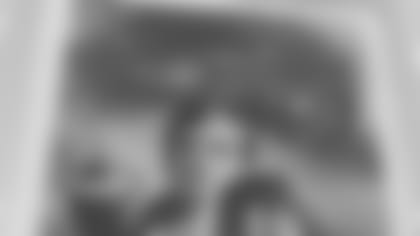 It's impossible to watch a Chargers-Cowboys game like we did on Thanksgiving and not think of Lance Alworth, the incomparable flanker who spent the first nine seasons of his Hall of Fame career with San Diego (1962-70) and then finished out with two more years and a Super Bowl ring in Dallas (1971-72). And can we just all agree nothing will truly ever go right again for the Chargers until they switch full-time back to those exquisite power blue jerseys they wore to much success in the 1960's? Before Thursday's 28-6 beatdown of the Cowboys, the Chargers hadn't played on Thanksgiving since 1969, when they won 21-17 in Houston. Alworth was born in Houston and had a team-high seven catches for 85 yards in that victory over the Oilers. Two years later, with Dallas, Alworth helped the Cowboys best the visiting Los Angeles Rams, 28-21, in the newly opened Texas Stadium, catching a go-ahead 21-yard touchdown pass from Roger Staubach in the third quarter. Here's Alworth on his 1970 Kellogg's 3-D beauty, and for my money every receiver should still have to strike this pose on their football card.