Musings, observations and the occasional insight as we revel in a dose of holiday weekend NFL playoff-race action in Week 16...
You think fortunes tend to change quickly in the NFL, known for its Not For Long mantra? Just consider where Atlanta and Carolina stand today.
When they met last December in Charlotte, the gap between the Falcons and Panthers seemed galaxies apart. That day, in Week 14 of last year, it was Carolina 38, Atlanta 0, in a game that improved the Panthers' magic carpet ride of a season to 13-0 and dropped the Falcons to 6-7 and below .500 for the only time all season. It was Atlanta's sixth defeat in a row.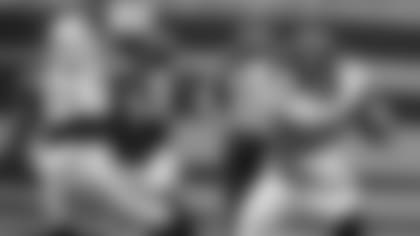 But that was then, and this is now, and never the twain shall meet. Since that Week 14 game of 2015, when the Panthers sat atop the pro football world, the Falcons are 12-6 and have beaten their bitter NFC South division rivals three times in a row. Carolina? Ron Rivera's team is just a middling 10-11 over that same span, and was newly eliminated from the playoff chase by the Falcons, courtesy of Saturday's 33-16 Christmas Eve beatdown at the hands of visiting Atlanta.
The Panthers are the first defending NFC champion to not make the postseason since, ironically enough, the 2013 Falcons missed out at 4-12 after being a lofty No. 1 seed in 2012. While Carolina (6-9) is left to lick its wounds from a wildly underachieving season, the Falcons have reason to celebrate, improving to 10-5 and clinching the franchise's first playoff berth since that 13-3 season of  2012.
And the turnaround all started that day at Bank of America Stadium, when the Falcons were humiliated by a Panthers club that seemed poised to become the new powerhouse of the NFC. Turns out their reign was brief.
"After that game, we were real embarrassed and we told ourselves that's not going to happen again,'' said second-year Falcons running back Tevin Coleman by phone, from a giddy Atlanta locker room. "We made it known that game wasn't ever going to be repeated, and then we started working toward that.
"Man, it's been a long journey for us. We've been working real hard and we've been bonding more as a team, and that's why we're so successful now. We are so close as a team, and we just keep playing hard and playing for each other, and we're making big plays and coming up with wins.''
The Falcons are the league's highest-scoring team, and they were in typical form on that front against the Panthers, scoring 33 points, after entering the game averaging 33.5 per outing. Once again, quarterback and MVP candidate Matt Ryan was the man passing out the presents, hitting 10 different receivers in the game and somehow connecting for a touchdown with his NFL-record 13th different pass-catcher on the season, a first according to the Elias Sports Bureau. Ryan finished a sizzling 27 of 33 for 277 yards and two touchdowns, with no interceptions and a 121.8 passer rating.
Coleman figured in the middle of all that production, scoring on a 55-yard touchdown run that broke the game open early in the fourth quarter, before finishing with a team-best 90 yards rushing on just nine carries, to go with his three catches for 45 yards. He had a key 31-yard reception on third-and-21 from deep in his own territory in the fourth quarter and his touchdown broke the Panthers' will, giving Atlanta a 30-13 lead.
"At first, I was like, 'Man, this thing is so open,' '' Coleman said of his scoring run, the Falcons longest run gain all season. "I just hit it as hard as I could and my blockers did the rest to open it up for me. We've been hyped up all morning and all game, and we're still hyped up. We went out there and took care of business and now it's time to celebrate.''
Almost. By the time the Falcons (6-2 on the road this season) touched down back home in Atlanta, they were able to break out the NFC South champion hats and shirts, once second-place Tampa Bay lost 31-24 at New Orleans. Not a bad Christmas present to unwrap, even if the No. 2-seeded Falcons could still have gotten the job done in the division by winning next week at home against the Saints.
"That would be awesome,'' said Coleman, right after the game. "The best Christmas gift I've ever had. It'd be great if it happened that way. We're feeling so good right now, we're ready to play the next game, and way more after that.''
Carolina is essentially done for the year, while Atlanta rolls on. As the game just reminded us once again, a year can change everything in the NFL.
---
Derek Carr's broken fibula is a devastating development in Oakland and changes the expectation level as the Raiders approach their first playoff run in 14 years. Carr was playing at an MVP level this season, and without him, the idea of Oakland being able to stay on the same field with AFC favorite New England gets much more difficult to imagine. Or even Kansas City or Pittsburgh for that matter.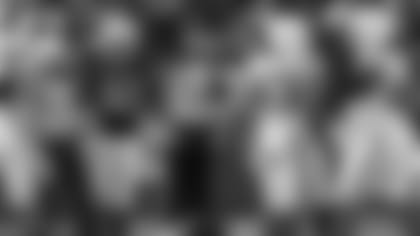 With backup quarterback Matt McGloin taking over from here on out, the Raiders are going to have to rely much on defense to win in January than was anticipated. Given Oakland's defensive struggles at times this season, that's a problematic plan, to say the least.
Consider this: Besides Tom Brady and/or Ben Roethlisberger/Joe Flacco, the quarterbacks in the AFC playoffs might wind up being McGloin, Houston's Tom Savage, Miami's Matt Moore and Kansas City's Alex Smith. With long shots like Tennessee's Matt Cassel and Denver's Trevor Siemian still in mix for January as well. Bottom line: Advantage, Patriots.
---
That absolutely didn't look like a Super Bowl-quality defense the Seahawks put on display Saturday in a stunning 34-31 loss to the visiting Cardinals. Seattle has had some perplexing issues this season, but winning at home was something it could count on before Week 16. Now, with the Seahawks (9-5-1) dropping to the No. 3 seed, behind 10-5 Atlanta, Seattle might have done serious damage to its Super Bowl hopes.
I thought a first-round bye and the No. 2 seed was the key to Seattle's playoff chances, because the Seahawks needing to win one postseason road game sounds plausible. But two? Not so much. If Seattle enters the tournament as the No. 3 seed, and Atlanta has only to beat the Saints at home next week to protect its first-round bye, the Seahawks could be in real trouble after all.
---
No team lost more in Week 16 than the Titans, who got waxed 38-17 on the road by a Jacksonville team that started the day 2-12, potentially costing Tennessee its shot at a winner-take-all AFC South showdown at home against Houston next week. The Texas were at home to Cincinnati Saturday night, and could clinch the division with a win.
And in even worse news, Titans franchise quarterback Marcus Mariota broke his right fibula in the second half, ending his strong second season in the NFL and putting the offense in the hands of journeyman passer Matt Cassel. (Raise your hand if you predicted a Cassel versus Tom Savage Week 17 showdown in Nashville. Anyone?)
The Titans were flat in a game they should have been sky high for. Tennessee just beat Denver and Kansas City back to back, then laid an egg against a Jaguars team that had lost nine in a row, fired coach Gus Bradley last week, and was playing for the first time under interim coach Doug Marrone.
It's a good sign for Marrone's chances for the full-time gig that his guys played hard and won the game, but maybe Bradley has a right to wonder where that effort and execution was on his behalf? The Titans perennially seem to struggle with the bottom-feeding Jags, and the teams have split their two-game season series for eight consecutive years.
If the upset and lopsided loss to Jacksonville, a team he once coached, is the outcome that keeps Tennessee's Mike Mularkey out of the playoffs, that's going to be a difficult pill to swallow this offseason.
---
Gotta believe the Bills 34-31 overtime loss at home to the Dolphins is the death knell for Rex Ryan's chances to keep his job coaching Buffalo. The Bills defense, supposedly Ryan's baby, was largely a debacle against Miami, missing more tackles than any stats crew could keep up with. The Dolphins' first three touchdowns all came after Buffalo seemingly had the ballcarrier corralled. If that effort represented what the Bills defenders think about Ryan's worthiness to keep his job, they might as well sent team owner Terry Pegula a telegram demanding Rex immediately turn in his key card and surrender his parking spot.
The Bills (7-8) will miss the playoffs for the 17th consecutive season, and Ryan now hasn't finished with a winning record in any his last six seasons as a head coach, two in Buffalo and four with the Jets. Clearly the Bills had some bad breaks, and the officials missed a blatant Miami defensive pass interference call in the end zone in the fourth quarter, costing Buffalo four crucial points. But Ryan also couldn't even seem to manage to get an icing the kicker timeout called when he opted for it late in regulation, and that's the kind of absurdity that only happens to the Bills. 
Ryan doesn't seem to have any real answers, and Bills seasons all seem to follow roughly the same trajectory, with Buffalo unable to find a way to win its biggest games. Two years and out is a hasty call, but I don't see evidence that Ryan is the guy to end one of the NFL's longest-running streaks of misery. The question is, does Pegula?
Tyrod Taylor on the other hand? The Bills quarterback has played well enough to stick around if I was in charge. He had a 26 of 39, 329-yard, three-touchdown passing game against Miami, with nary an interception. Buffalo didn't lose on Saturday afternoon due to anything in Taylor's domain.
---
Ryan's situation is made to look all the worse given that two teams in the AFC East saw rookie head coaches succeed in their first season recently, with the Jets getting a 10-6 mark out of Todd Bowles in 2015, and Miami's Adam Gase improving to 10-5 (with nine wins in their past 10 games) and still in playoff position after the Dolphins' overtime win at Buffalo.
Oh, and then that Belichick guy keeps winning in New England, with the Patriots now 13-2 and having won eight consecutive division titles. Everywhere Rex looks, he's not really measuring up.
---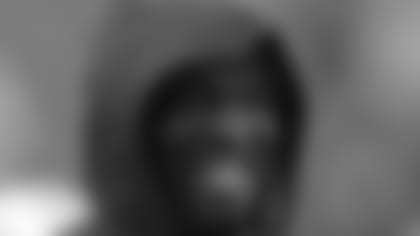 Speaking of Bowles, he climbed out of his hospital bed for that, a 41-3 Jets mail-in-job at New England? It has been a long time since I've seen a team sleep-walk through the latter stages of a season quite like this New York club. Bowles reportedly had a bout of kidney and gall stones, but even more galling was his team's lack of passion and effort. The Jets have absolutely no interest in finishing off this lost season with any positives for 2017. They're going out with a whimper.
Makes next week's Bills at Jets thriller of a regular-season finale a must-see event, in a train wreck sort of way. Will both Bowles and Ryan be coaching their final games after just two years on the job? Should there even be a winner declared for this one?
---
I never thought these Browns were special enough to lose 'em all, so I'm not surprised Cleveland squeaked out that 20-17 win at home against the maddening Chargers, preventing Hue Jackson's team from joining the ranks of the 2008 Lions (0-16) and the 1976 Bucs (0-14).
The Browns snapped their team-record 17-game losing streak, dating from Week 15 of last season, and at least Christmas will have a little more cheer than anticipated in Cleveland. The Browns needed the help of Chargers kicker Josh Lambo, who had a late field goal attempt blocked and missed another try wide right at the final gun. But watching Cleveland celebrate its first and only win like it was the Super Bowl was actually one of the highlights of Week 16.
Infamy is every bit the motivator that fame is, and the Browns would not be denied on this day.
---
It's official, the Chargers are a dime-store team. That's the line that always comes to mind when a club drops to 5-10 on a season (yep, a dated five and 10 reference). But San Diego's loss at Cleveland is a new low. I know the Chargers decision-makers have other issues on their mind, like playing the relocation game for a second consecutive offseason. But what has coach Mike McCoy done to show he's the guy who deserves to move with the team, if Los Angeles is their destination?
That would be shades of Jeff Fisher getting to head west with the Rams. Worse actually, since Fisher at least went 7-9 in St. Louis in 2015. McCoy is 9-22 the past two seasons, after a 9-7 non-playoff season in 2014, and a 9-7 playoff berth (with a postseason win) in his rookie year of 2013. 
What if the Rams and Chargers shared a stadium in 2017, and also competed to hire the same coaching candidate? That'd bring a little sizzle back to football in Southern California.
---
The Packers looked all the way back in their 38-25 destruction of visiting Minnesota, making it hard to fathom how this team was ever 4-6 at one point this season. With quarterback Aaron Rodgers, receiver Jordy Nelson and linebacker Clay Matthews all taking turns making huge plays, it could have passed for 2010 or 2011 in Lambeau Field against the out-of-gas Vikings.
I know Green Bay has to go into Detroit's Ford Field and finish the job next Sunday, and it's wrong to think the Lions won't put up a great fight with the NFC North title on the line. But I can't imagine the Packers coming all this way and then failing to seal the deal. Rodgers likely won't win the league MVP given his struggles earlier this season, but no one's playing better ball than him right now, when it matters most.
Mini-musings...
Have yourself a day, Joey Bosa. The Chargers rookie defensive end obviously liked being back in Ohio, picking up two more sacks against Cleveland, to give him 9.5 in just 11 games. Remember when his holdout was supposed to ruin his season?…. I'll anger Philip Rivers fans with this, but sometimes Rivers' play reminds me of what Bill Walsh once famously said about his own 49ers quarterback: "Steve DeBerg is just good enough to get you beat.'' Rivers at times can be the kind of quarterback who keeps both teams in the game, and his 19th interception on Saturday keeps him as the league leader in that dubious category. He also has a total of 24 turnovers, more than 25 teams…. Fitting that Robert Griffin III couldn't even finish the Browns' only win of the season, leaving due to a possible concussion in the fourth quarter. Sadly, injuries will likely be what RGIII's NFL career is remembered for….. Boy, you just can not keep Ryan Fitzpatrick off the field. The Jets veteran quarterback is like the NFL's version of the Glenn Close character in "Fatal Attraction.'' You can bench him and banish him, but he keeps climbing out of the tub and his season somehow stays alive….Okay, so maybe Matt Barkley isn't the long-term starting quarterback answer in Chicago. Barkley tossed five interceptions in the Bears' 41-21 loss to visiting Washington, after throwing three last week against Green Bay. But I'd still take him over Jay Cutler…. How is it Washington has a limitless supply of quality running backs? Rob Kelley, Mack Brown, Chris Thompson and Matt Jones can all move the chains. A well-deserved tip of the cap to Washington general manager and noted personnel guru Scot McCloughan for finding so many good options in the backfield….. The best thing that happened this season in Chicago was the Bears finding out how much they could rely on rookie running back Jordan Howard, who has totaled almost 1,500 yards of combined rushing and receiving in 14 games. Not re-signing Matt Forte is no longer cause for debate in the Windy City.
About Thursday night...
The Giants (10-5) are in the playoffs for the first time since 2011, but it isn't because of Eli Manning and New York's offense. The G-Men were again mostly inefficient offensively in their 24-19 loss to the last-place Eagles at Lincoln Financial Field, with Manning throwing three dreadful interceptions, including a pick-6 to Eagles safety Malcolm Jenkins. That makes it four consecutive games in which New York has scored fewer than 20 points, and that's not exactly how you want to enter the postseason. Maybe next week's regular-season finale at Washington will shake the Giants' offensive doldrums, but I doubt it.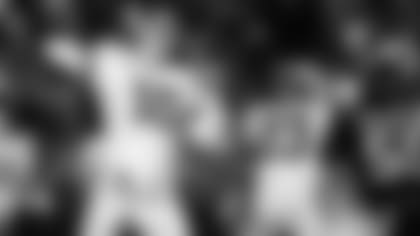 You can decry the shaky officiating that went against New York Thursday night all you want — and there was some of that, to be sure — but to repeat myself, the Giants aren't going to get very far in January with just strong defense and as much Odell Beckham Jr. (11 catches for 150 yards, with 20 targets versus Philly) as possible. Manning (16 interceptions) deserves plenty of the blame for New York's malaise, especially when the Eagles game was there for the taking in the fourth quarter. As I wrote on Twitter late Thursday night, the enigmatic No. 10 is the Rorschach test of NFL quarterbacks. You see what you want to see when you look at his game. Good and bad. He can look great one minute and confounding the next. But it's obvious he's been more minus than plus for the Giants this season.
---
That 3-0 start skewered everything, but the Eagles at 6-9 have been about what I expected this season: a last-place club trying to build a foundation for the future around rookie quarterback Carson Wentz. Philadelphia desperately needs more playmakers around Wentz, but I hope defensive coordinator Jim Schwartz's quality work doesn't get lost in the shuffle as the offseason looms. He has molded a tough-nosed unit with a bend-but-don't-break mentality, and the Eagles defense reflects Schwartz's scrappy style. His guys will fight for 60 minutes, and if Philly can upgrade at cornerback next season, that defense has a chance to be darn good.
Clubs in search of a head coach this offseason may not have Schwartz's name atop their wish lists, but he's going to get another shot at a No. 1 job some day soon, and he'll be far better at the gig than the mixed bag that transpired in Detroit from 2009-2013. I'm confident of that call.
Ridiculously Cool Football Card of the Week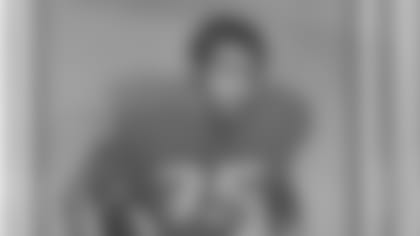 Patriots fans love them some LeGarrett Blount this season, and with good reason, as the Blount Force-led New England ground game has come to the fore in 2016 as a reliable and productive part of the winning formula in Foxborough. Blount now has 1,110 yards and 17 touchdowns. But 50 years ago, the Patriots had themselves another big, powerful lead running back in Jim Nance, who rumbled for a career-best 1,458 yards that season on a whopping 299 carries, with 11 touchdowns and 4.9 average carry, earning the AFL's MVP honor. Like the 6-0, 250-pound Blount, the 6-1, 245-pound Nance could both move the pile and flash some deceptive speed once he found open space.
Here is Nance's 1972 Topps, his last card with the Patriots. He led the AFL in rushing in both 1966 and '67, but when New England tried to trade him to Philadelphia in 1972, he retired rather than report to the sad-sack Eagles. After a brief seven-game stint with the Jets in 1973, Nance spent two seasons in the World Football League, becoming the second-leading all-time rusher in the WFL, with 2,007 yards for the Houston Texans/Shreveport Steamer. Nance's 45 rushing touchdowns for the Patriots still make him the franchise's career leader in that category, and he's second only to Sam Cunningham in rushing yardage (5,323 to 5,453).