Musings, observations and the occasional insight as we greet 2017 with a defining Week 17 of playoff positioning in the NFL...
Damaged is admittedly too strong a word, but when Andy Reid exited Philadelphia on New Year's Eve 2012, after 14 seasons leading the Eagles, his coaching reputation was more than a bit bruised. Reid had gone 12-20 in his last two seasons in Philly, and it had been four long years since the Eagles most recent playoff victory.
The general feeling was that he had over-stayed his welcome, grown too stale, and had long since done his best work in the City of Brotherly Love.
But vindication is his these days, and no team in the NFL improved their position as much as Reid's Chiefs did in Week 17, vaulting themselves from a No. 5 seed to a coveted No. 2 by virtue of their 37-27 win at San Diego and Oakland's loss at Denver. At 12-4, Kansas City has its best record since 2003, its first AFC West title since 2010, and its highest seed since Dick Vermeil coached those high-scoring 2003 Chiefs to a 13-3 record and No. 2 spot in the postseason bracket.
That year, just like this one, New England went 14-2 and earned the AFC's top seed. And now 13 years later, the Chiefs are back in prime position, facing a first-round bye and just a home-field divisional-round victory away from playing for the conference championship.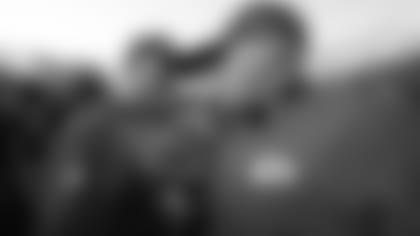 It's high time to give it up for Kansas City's hiring of Reid, who has posted four consecutive winning seasons with the Chiefs, and led the team to the playoffs in three of those years, going 11-5, 9-7, 11-5 and now 12-4. That's a gaudy 43-21 regular-season mark (.672), and last year Reid's team notched K.C.'s first playoff victory since Joe Montana was the Chiefs quarterback in 1993. Sunday's was Reid's 184th career head coaching win, passing Bill Parcells for 10th place on the league's all-time list.
Many thought Reid needed to choose the popular move of taking a year off from coaching once he was fired by the Eagles, to re-charge his batteries, rehab his reputation and get his winning edge back. But Reid said he didn't want to, didn't feel the need to, and he jumped right back into the game with Kansas City. It turned out to be a pretty prescient call, and now the Chiefs are proving his worth, and earning the distinction of being the conference's most balanced team outside of New England.
"I think it's something that not very many coaches in that situation could have done,'' said Chiefs receiver and former Eagles receiver Jeremy Maclin in the post-game, of Reid's ability to quickly build a second playoff-contending program. "I think he's the type of guy you want to take over an organization. Any time you have a coach that guys respect and love to play for, it makes the job a lot easier and that's how it is here. Each year we've gotten better and better and better, and it's all because of him and the organization.''
These Chiefs are dangerous and seem to be peaking at the right time, winning their last two games with a varied and high-powered offense that has produced a bevy of big plays and totaled 70 points in wins over Denver and San Diego. They were Kansas City's only back-to-back games all seasons in which it has scored at least three offensive touchdowns in both. The Chiefs recored a season-high 26 first downs against San Diego, and was a sizzling 8 of 12 on third downs (67 percent).
And now they have the extra week of rest, to get key players like pass rusher Justin Houston, running back Spencer Ware, and safety Eric Berry healthy for the longest possible playoff run.
"(Getting that No. 2 seed), it's important, because it gives us a chance to get guys back who got dinged up back,'' said Maclin, who caught four passes for 53 yards against the Chargers. "I myself kind of twisted my ankle today, so any time you have that extra week it definitely helps. Just to get a chance to kind of recharge your batteries a little bit and get ready for this month.
"We're extremely confident. We love the guys and the talent we have in this locker room, and I wouldn't change it for the world. I think we have the people to compete with anybody, and I'm just excited about this opportunity to do what we set out to do at the beginning of the year, and that's win a Super Bowl.''
That's the only elusive accomplishment Reid's illustrious resume lacks. If Sunday is any indication, this could be the year that he has both the team, and the needed breaks on his side.
---
It feels like the air has escaped the balloon in Oakland, with the 12-4 Raiders headed into the playoffs as a No. 5 seed, and down to their third-string quarterback in rookie Connor Cook. With Matt McGloin sidelined early in the 24-6 loss at the Broncos with a shoulder injury, and Derek Carr having broken his leg last week, this dream season has turned into a nightmare in Oakland.
The good news? As the No. 5 seed, the Raiders play at No. 4 Houston next week, and the 9-7 Texans are the weakest team in the AFC field. The bad news? Even Houston is capable of beating the Raiders if Jack Del Rio's team can't get better quarterbacking in the playoffs. Oakland beat Houston in Mexico City on a Monday night in Week 11, but that was with the MVP candidate Carr under center.
What's your favorite quarterback pairing in next week's Oakland at Houston matchup? Tom Savage versus Cook? McGloin versus Brock Osweiler, who relieved the concussed Savage on Sunday in Houston's loss at Tennessee? Not exactly Brady versus Manning, eh?
---
I never like the idea that a 12-4 wild-card team has to play on the road against a 9-7 division champion, but until the NFL starts seeding the playoffs based solely on records, we're going to get inequities like this almost every season. That said, the Raiders had it all within their reach on Sunday, with a shot of even earning the AFC's top seed at the start of Week 17, and they couldn't get it done.
The Broncos played their butts off for soon-to-be-retiring head coach Gary Kubiak, like you knew they might. Defending Super Bowl champion Denver (9-7) didn't get back into the playoffs to take a shot at repeating, but it still had a say in who won the AFC West, with the Broncos helping out Kansas City and wounding Oakland. That's going to make the division race even spicier next season.
---
When the Falcons get their offense going like they had it going in the first half against visiting New Orleans — five possessions produced five touchdowns for 35 points — they can beat anybody. And that's why Atlanta wrapping up the NFC's No. 2 seed (the one Seattle let get away with that crushing home loss to Arizona last week) is so important. The Falcons will have to play at most one game outside of the Georgia Dome to get to the Super Bowl, and have a shot to not take to the road at all in the postseason, outside of heading for Houston and the neutral site of Super Bowl LI.
The MVP race in my estimation is now down to either Falcons quarterback Matt Ryan or Patriots quarterback Tom Brady. Ryan did himself a world of good with his closing statement, throwing for four touchdowns and no interceptions against the Saints, one more scoring pass than Brady managed at Miami. Ryan is the only quarterback in the league who threw at least one touchdown pass in every game this season.
Can the Falcons go into Dallas and win in three weeks? They can if they put up points like they did in their 38-32 win over the Saints.
---
In the end, the reality was Washington just wasn't good enough to deserve a spot in the NFC's six-team playoff field. Jay Gruden's club played as if there was no urgency or anything on the line in the first half of its 19-10 home loss to the Giants, instead of it being a golden win-and-you're-in scenario. It's puzzling to say the least when a team comes out flat in that situation.
Washington went 4-4 at home this season, and has only itself to blame for not making the playoffs in consecutive years for the first time since 1991-92. Those home losses, combined with that killer of a tie against Cincinnati in London, put Washington in a hole it couldn't escape.
---
So Chip Kelly is a goner again apparently. Has any NFL head coach ever seen their fortunes change so dramatically and so quickly as Kelly's? He posted back-to-back 10-win seasons in Philadelphia in 2013 and 2014, going to the playoffs the first of those years. He was at least 4-4 at midseason in 2015, and at that point boasted a fine 24-16 regular-season record through 40 games.
Since then, Kelly's teams are just 4-19, and he's been fired twice, by Philadelphia after Week 16 in 2016, and now reportedly by San Francisco, as soon as Monday. Kelly is just 2-17 in his past 19 games, and while he won his 20th NFL game in just a 32-game span, he has picked up just eight more wins over the course of his next 31 games.
Kelly's NFL story is an odd one, and it's not hard to imagine that his time in the league is over, barring him resurfacing as an offensive coordinator, which doesn't seem likely. He could take a year off and then resurface in the college ranks in 2018, but his rise and fall unfolded like no one else's. One minute his name was red hot, and the next he was deemed a failure.
---
This time in South Florida, it was the playoff-bound Dolphins (10-6) rather than the playoff-bound Patriots (14-2) who let up, resting on their laurels as the postseason looms. New England reportedly wasn't too happy about its three-hour Saturday night flight delay or the ragged field conditions at Hard Rock Stadium on Sunday, but no matter. This New England club is a resilient bunch, and proved it with a crisp 35-14 dismantling of sixth-seeded Miami, to improve to a remarkable 8-0 on the road this season and lock up the AFC's top seed.
With everything on the line for the Patriots the past two weeks in terms of seeding, New England went out and drubbed the Jets and Dolphins by a combined score of 76-16. That'll work.
I don't see any AFC playoff foe coming into Gillette Stadium this month and living to tell, but keep in mind Oakland (6-2), Kansas City (6-2) and Pittsburgh (5-3) all finished with winning records on the road this season. New England looks stacked, however, and that offense got even more dangerous with newly signed receiver Michael Floyd (3 catches for 36 yards and a touchdown, plus a devastating block to help Julian Edelman score) proving that his acquisition could bear late-season benefits. 
---
So much for the rust factor. After more than 13 months of inactivity, Tony Romo looked like, well, Tony Romo in his brief cameo against the Eagles, completing 3 of 4 for 29 yards, including a 3-yard touchdown pass to receiver Terrance Williams. Can you say increased trade value? I knew you could.
Everything Jerry Jones touches this season seems to turn to gold. Smart move giving Romo just a little taste of action, and then pulling him before he could either get hurt or cool down. And the Dallas magic carpet ride continues into 2017. Even with a 27-13 road loss in Philadelphia that changed nothing for the top-seeded Cowboys.
---
I know the Texans are a division champion for the second year in a row, but they sure don't look like a contender for any further titles, do they? What a sluggish 24-17 loss at Tennessee that was for Bill O'Brien's guys, who are 9-7 for the third consecutive season. And now starting quarterback Tom Savage has concussion issues to deal with before next weekend's playoff opener, perhaps re-launching the team's aborted and ill-fated Brock Osweiler era.
As for the Titans, their hopeful 9-7 finish this season looks a heck of a prettier than Houston's, given that Tennessee tripled its 2015 win total of three. Only Dallas (13-3) in the NFC improved more this year, adding nine more victories from its 4-12 mark in 2015. Now if the Titans can just find a way to win a couple more division games next season, because the only reason they're not going to the playoffs this year is they went a dismal 2-4 in the AFC South. 
---
We'll never really know I imagine, but the Colts rallying at home to beat a pesky Jacksonville team, 24-20, might have saved coach Chuck Pagano's job. A 7-9 finish with a loss to the last-place Jaguars perhaps could have prompted Mt. Irsay to erupt in Indianapolis, with the mercurial Colts owner perhaps cleaning house after a second-straight non-playoff finish. But at 8-8 for the second year in a row, the status quo might hold, as it did last year.
I'm not sure it should hold, but the Colts can at least take solace in avoiding their first losing season since 2011's Peyton Manning-less 2-14 debacle.
---
Did the Jaguars somehow fix what ailed franchise quarterback Blake Bortles this season by firing head coach Gus Bradley two weeks ago? You can make that case given that Bortles has played two of his best games all year for interim coach Doug Marrone. Perhaps Bradley's departure was the smelling salts Bortles' game needed, showing him that he was likely the next one to go if his struggles continued.
Bortles threw for 325 yards with a touchdown and no interceptions in a home win last week against Tennessee, and followed that up with another strong showing against the Colts (301 yards, one touchdown and no interceptions) in the Jaguars' narrow defeat. Even at 3-13 this season, there suddenly feels like there's a ray of hope in Jacksonville.
---
Nobody wearing Bills colors really nailed their one-game audition tape on Sunday, in that pathetic 30-10 road loss to the previously-inept Jets. Not interim head coach Anthony Lynn, who is reportedly in the pole position to get the full-time job, and not starting quarterback EJ Manuel (9 of 20, 86 yards, and a lost fumble), who was yanked mid-game in favor of rookie quarterback Cardale Jones. The ex-Ohio State star got his first regular-season action of his career, and he wasn't awful, completing 6 of 11 passes for 96 yards and an interception that deflected to Jets cornerback Darrelle Revis. But the Bills still found a way to lose badly to a New York team that seemingly had given up on the season weeks ago.
Oh, and Mike Gillislee? You're allowed to field a live kickoff when you're a return man. Even encouraged to. That's how badly things went for Buffalo in Week 17. The Jets scored a game-clinching touchdown on what amounted to a deep onside kick.
---
For the longest time on Sunday, it looked like the Browns were going to lose by winning. But Cleveland came to it senses and dropped a 27-24 decision at Pittsburgh in overtime, thereby locking up next April's first overall pick in the draft. The Steelers played their JV squad and it still didn't matter, because the Browns did Browns-like things such as fumble inside the Pittsburgh 5-yard line to waste one drive and fumble away a long interception return just before crossing the Steelers goal line.
Whatever it takes, Brownies. Whatever it takes. And don't let Robert Griffin III's decent showing late this season dissuade you from drafting a first-round quarterback with one of your two No. 1's. 
---
If you're scoring at home, Carolina's 6-10 last-place record this season was the worst for a Super Bowl loser since Philadelphia posted the same record in 2005, the year after they lost by a field goal to New England in Super Bowl XXXIX. That season was known as the Terrell Owens-fueled last-place disaster in Philly, but the Panthers had no such self-destructive team star to blame this year's disappointment on. They just collectively never remotely resembled the 15-1 juggernaut that Carolina fielded in 2015.
---
Tampa Bay figures to be one of the chic picks to ascend to playoff status in 2017, given how close the Bucs (9-7) came to making the Super Bowl tournament this year. Tampa Bay went 6-2 in the season's second half, and owned three wins over playoff teams in 2016 (Atlanta, Seattle and Kansas City). The Bucs were 2-14 just two years ago, and finally look as if they have their coach-quarterback tandem successfully figured out in Dirk Koetter and Jameis Winston. 
---
Kudos and congrats to Ravens receiver Steve Smith and Colts pass rusher Robert Mathis, two consummate pros who are headed for retirement. Both players always gave fans their money's worth, and played the game as if every snap desperately mattered. They would have been stars in any NFL era they played.
So ice up one last time, Mr. Smith. And no doubt quarterbacks everywhere salute Mathis as he thankfully leaves the field and ceases to harass them. A job well done, gentlemen.
Mini-musings...
Of the current or expected head coaching openings, I have the jobs rated this way: No. 1 Denver, No. 2 Los Angeles, No. 3 Jacksonville, No. 4 Buffalo, No. 5 San Diego and No. 6 San Francisco. With the 49ers looking for their fourth coach in a span of four years (Jim Harbaugh, Jim Tomsula, Kelly and someone new), it won't be an easy sell for San Francisco. From 2003-2016, the 49ers have burned through six coaches, with none lasting longer than Harbaugh's four full seasons….. If that's it for the Chargers in San Diego, after 56 seasons, they will go down as one of the NFL's most consistently entertaining teams. And most maddening. The Chargers were almost always a wild roller coaster ride, with far more crazy dips and dives than ascents. But at least the team's ownership knew that head coach Mike McCoy's time had come and fired him after the home loss to Kansas City in the finale. Letting McCoy keep his job due to the team's potential relocation saga would have been as short-sighted as the Rams retaining Jeff Fisher for the move to Los Angeles….Miami and Oakland are the only two "new'' teams to make the AFC playoffs, with New England, Pittsburgh, Kansas City and Houston all making last year's field. Denver didn't make the playoffs for the first time since 2010, but then again, the Broncos will be represented. The Dolphins and Raiders are coached by Adam Gase and Jack Del Rio, who were the coordinators on Denver's 2013 Super Bowl team…. I wouldn't be surprised if Scott Pioli's name surfaced in connection to the general manager searches of both San Francisco and Los Angeles. The Falcons assistant GM and former Chiefs general manger might be the on the radar screen of both NFC West clubs. 
Ridiculously Cool Football Card of the Week
Larry Csonka turned 70 last week, on Christmas Day. Seventy. Zonk, the guy who was my favorite player as a kid in the '70s, is the big 7-0. I can't quite wrap my head around that, but I know this piece of news makes me feel a bit older as well. When your boyhood idol is 70, it means your boyhood was quite a while ago.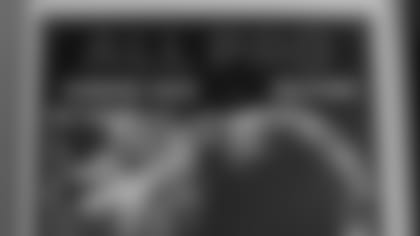 I'll bet Csonka — has there ever been a more fitting name for a fullback? — could still move the pile on third-and-2. In his prime, there was no running back in the NFL who doled out more punishment than he received like Csonka. No. 39 in the open field could do some serious damage, like when he ran over poor Pat Fischer, the standout Washington cornerback, in Super Bowl VII. 
Here's a look at Csonka's superb 1974 Topps, with a classic shot of him on the sideline, head bowed and taking a brief respite from carrying the mail for Miami's ground-oriented offense. The Dolphins were the two-time defending Super Bowl champions that year, and it was the last season of Csonka's first stint in Miami, aka his glory days. Happy 70th, Zonk. You're still No. 1 with me.