Musings, observations and the occasional insight as we take stock of a sobering and yet absolutely captivating Week 3 in the NFL, one where the focus was largely centered on what transpired before the ball was kicked off, at least until those wildly entertaining games began….
It was one of those ridiculous, nothing-makes-sense weeks in the NFL that we all love so much. A day that reminds us yet again when it comes to the NFL, and what might unfold on any given Sunday, we don't know anything. We think we do. We say we do. But no one does. And if they tell you otherwise, they're lying, and hoping you buy it.
I guess you could say it was the kind of day that can either drop you to your knees, or make you stand up and shout, depending on how your team fared, and whatever else motivated you.
Week 3 saw the supposedly tanking Jets win convincingly, 20-6, against a well-regarded Dolphins team that went to playoffs last year, and looked headed there again after last week's gritty season-opening victory against the Chargers. So much for 0-16 in Gotham.
Week 3 featured the New York Giants going scoreless for three quarters in Philadelphia, then storming back with a 24-point fourth quarter — only the seventh team to ever manage that trick — but still losing, 27-24. The Eagles rookie Jake Elliott, who sounds like he should be one of the heart throbs in a John Hughes movie instead of an NFL kicker, nailed a 61-yard field goal at the gun to drop the Giants to a dumbstruck 0-3.
Week 3 gave us the 0-2 Bears knocking off the 2-0 Steelers 23-17 in overtime, with Chicago somehow surviving the world class brain fart of cornerback Marcus Cooper, who decided to channel his inner Leon Lett and celebrate a touchdown he hadn't scored yet. Cooper fumbled at the 1 and the Bears settled for a field goal at the end of the first half.
Week 3 had NFC defending champion Atlanta leading for the first 59:52 of its game at Detroit, then trailing when the Lions' Golden Tate caught a 1-yard game-winning touchdown pass, only for the Falcons to prevail when the scoring call was overturned on review and the ball was placed at the half-yard line with an ensuing 10-second clock run off to end the game. Motown misery.
Week 3 produced this stunner: New Orleans 34, Carolina 13, in Charlotte no less, even though the Panthers entered the game not having surrendered a touchdown yet this season.
Week 3 gave us the past two MVP's — Atlanta's Matt Ryan and Carolina's Cam Newton — both throwing three interceptions. There was also quarterback Case Keenum's career day in a Vikings 34-17 rout of the Bucs (Who needs Sam Bradford?), road favorites biting the dust galore (ouch, Denver), a big second-half rally by Green Bay against the visiting Bengals, and yes, yet another near-miraculous Tom Brady fourth-quarter comeback, with the Patriots staving off the heroics of rookie quarterback DeShaun Watson and the rest of the Houston Texans to win 36-33 before a nerve-wracked crowd at Gillette Stadium.
To think, Jacoby Brissett won at home on Sunday, but Brady almost didn't. It was that kind of Sunday. And it all played out amid a backdrop as charged and meaningful as any in recent memory, with NFL players and the league community still recoiling from and responding to President Trump's harsh attack Friday night against those players who have protested police brutality and racial inequality by choosing to not stand for the national anthem.
When it comes to drama, intrigue and the unadulterated thrill of the unexpected, the NFL delivered the goods in Week 3. No matter where your politics or your football loyalties lie, it was a day that held our attention as only it can.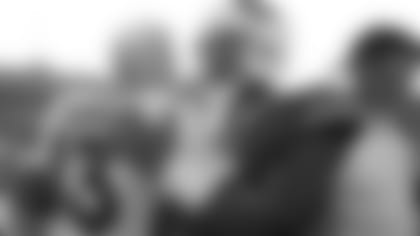 I suppose we should halt work on Trevor Siemian's Hall of Fame bust, for now at least. Denver's quarterback had been superb in two home wins this season, but the Broncos offense didn't look like the same product on the road, in a 26-16 loss at Buffalo (2-1).
Siemian wasn't terrible, but he tossed two interceptions, one of the egregious variety when he was simply trying to throw it away, and had 259 yards, three sacks and no touchdowns. The Broncos (2-1) settled for field goals instead of getting touchdowns, and you have to credit a stout Bills defense for a lot of Denver's frustration.
As head coaches go, Sean McDermott's defensive pedigree is working a whole lot better and quicker in Buffalo than Rex Ryan's ever did. The Bills defense is quickly and deservedly earning respect around the league.
No more calls, we have a winner. That was the worst taunting call of all time Sunday in Buffalo, when Broncos linebacker Von Miller offered a helping hand up to Bills quarterback Tyrod Taylor, then pulled it away in "too slow'' style. Are you kidding me, NFL? Both players were laughing at the move, and there was no real harm or foul. It makes the league look small, petty and up tight when referees take everything too seriously. And the penalty eventually helped Buffalo score their final three points and make it a two-score deficit for Denver.
This is completely unscientific, but it seemed like there were more astounding catches in Week 3 than any other week I can ever recall. And I'm not just talking about Odell Beckham Jr.'s latest two masterpieces, both for touchdowns against the Eagles. This just in: Beckham isn't human.
But did you see the magic act performed by newly re-signed Browns receiver Jordan Leslie in the first half of a Cleveland loss in Indianapolis? Leslie combined the one-handed breathtaking suction-cup of a catch that Beckham is known for, and added a recreation of David Tyree's memorable helmet catch in the Super Bowl against the Patriots.
Not bad for the kid's first career reception in his first NFL game. Seriously.
So you want to gamble on the NFL, eh? Carolina, Baltimore and Tampa Bay entered Week 3 with the three top-ranked defenses in terms of scoring. No flukes to any of that, right? The Panthers, Ravens and Bucs can all play some big-league D.
Carolina proceeded to give up 34 at home to the Saints. The Ravens were shredded for 44 points by the Jaguars in London. And the Bucs lost in Minnesota, surrendering 34 points to the Case Keenum-led Vikings.
The NFL defies explanation at times.
It was the Steelers, Seahawks and Titans who chose to skip the pre-game ritual of standing on the sideline for the national anthem on Sunday, to register either their unity, their protest or perhaps a bit of both.
Lost in all the debate is that prior to 2009, with some exceptions, NFL teams were almost always in the locker room during the anthem. So not a lot of time has passed since the tradition of encouraging (not requiring) players to stand for the anthem on the sideline. It's not even a decade old, in a league that's been in operation for 98 seasons.
Can it be changed back, thus avoiding the current hot-button debate and litmus test of what standing for the anthem has come to mean? It could, but it's not likely to happen. I can't see the NFL trying to put this Genie back into the bottle, no matter how much sense it might make. There's been too much focus on the issue, and lots of ground staked out, and I can't imagine the league wants to try and force action of any kind to change the status quo.
I tweeted something similar out on Saturday, but it bears repeating: Trump's words were divisive, but of course they had the opposite effect in some cases. Who said the NFL office and the league's players union can't agree on anything these days? The expressions of support from the league and its owners for the rights of players were noteworthy, and served to unite the two sides.
Some would say those statements were a bit late, and that's a fair criticism. Some would say they were essentially forced by what the president said, owners just doing what they have to do to protect their business. Perhaps. But the support was voiced and that's still important in that it put the league and its players on the same side of this issue, when they are on the opposite side of so many other issues. That's a first step.
Now which owner will step up and sign Colin Kaepernick, in effect admitting the ex-49ers quarterback was deemed a pariah by the league's teams for using his platform for activism and to start this particular national debate? That will be the far more significant step to take, and carry more risk than a press release.
Alas, the Patriots (2-1) survived, but all that 16-0 talk this summer seems a little more quaint (and ludicrous) by the week. It was very nearly 2-for-2 on 2016 AFC playoff teams coming into Foxboro and leaving a mark on the champs this season. Houston couldn't quite seal the deal like Kansas City did in that dominant fourth quarter on the night of Sept. 7, but Brady took an absolute pounding from the fierce Texans pass rush and the road to the AFC's Super Bowl berth no longer looks guaranteed to run through New England.
Maybe it will again in time. But through three weeks of the new season, the Patriots have been far from invincible. And they really can't over-rely on Brady executing 92-yard game-winning drives too often this season. And one more thing: I'm not liking offensive tackle Nate Solder's chances of being re-signed for 2018 about now.
Be honest, Bill O'Brien. What do you think of your decision to start Tom Savage in the season opener against Jacksonville, not Deshaun Watson? Anyone still think Watson wasn't the best quarterback on the Texans roster the minute he signed his rookie deal?
I didn't think so. And about your late-game timeout decisions, or lack thereof, Bill…..
I know it got lost in everything that came after it — and plenty did in that dramatic Giants-Eagles game — but that was a touchdown catch by New York's Sterling Shepard, even if it wasn't ruled that way thanks to the mind-boggling stipulations of what constitutes a reception these days. Shepard did everything but whip out a Sharpie and sign the ball.
Imagine, just for the sake of a mental exercise on this silly catch rule, if Shepard had kept his balance but kept stumbling and been in the process of falling for about 10 seconds after his catch, only losing the ball once he "went to the ground.'' How ridiculous would it look if possession for about 10-12 seconds was maintained, but it was ruled incomplete, because the ball eventually came loose when he hit the ground?
That's my beef with the catch rule and where the ground impacts it. If he has it long enough to look like a catch, it should be a catch, no matter what he does when he finally hits the ground. And that was a catch.
Marcus Cooper, you must be living right. The Bears still won, so they can afford to forgive your Showboat Move of All Time, and yes, I'm including Leon Lett, DeSean Jackson and everyone else in the Premature Celebration Hall of Fame.
But what in the name of George Halas were you thinking? One yard more and you could have done all the celebrating you wanted to. You could have moonwalked across the Soldier Field end zone if your heart desired and your cleats cooperated. Cooper's move was so head-slappingly dumb it deserves its own special place in the game's lore.
And nice job running him down, Vance McDonald. The Steelers tight end will be giving Ezekiel Elliott effort lessons this week on his day off.
That might be just how it's going to be for you this season, Falcons. Everybody's lining up to give the defending NFC champs their best shot. Matt Ryan didn't have a game last season with even two interceptions, but he threw three in that Houdini-like escape against Detroit (in fairness, two were tipped passes and not on Ryan). One year doesn't necessarily translate to the next in the NFL, and nothing looks like it'll come easily for Atlanta in 2017.
As for Detroit, that was as cruel a loss as you'll see, having the winning touchdown taken off the board by a replay review in the final seconds, with a 10-second clock run-off erasing any shot to make up for Golden Tate being inches short of the goal line.
But keep playing that takeway-happy defense, Detroit. The Lions only had 10 interceptions last season, and already have posted seven in their first three games this year.
The Dolphins really never showed up in East Rutherford on Sunday after their win in Los Angeles (or Carson) last week against the Chargers. They were in California for so long, I wonder if the Dolphins qualified for that funk that West Coast teams seem to fall into whenever they play 1 p.m. games in the Eastern Time Zone? (And yes, I know they went home South Florida after the win over the Chargers, just work with me).
That was the hesitant Jay Cutler we all remember, chucking them off his back foot for much of the day. The Dolphins offense was non-existent for the longest time, with Miami totaling 47 yards of total offense mid-way through the third quarter.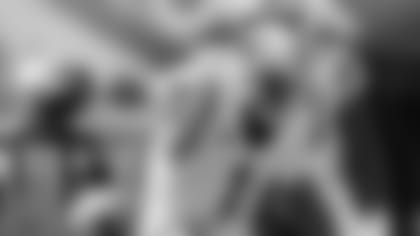 The Panthers' loss at home to the Saints was ugly, but I wouldn't panic if I were a Carolina fan. The offense is a work in progress and it's going to get better as the season unfolds. At this point, all is not well, with Cam Newton's shoulder still not quite right, tight end Greg Olsen out with a broken foot until the season's second half, lead receiver Kelvin Benjamin leaving the game early on Sunday with a knee injury, and Pro Bowl center Ryan Kalil missing a second game due to a neck problem.
All things considered, Carolina is 2-1 on the strength of its defense, and that's not a bad position to be in even if September has been challenging.
Both Florida teams that had to take a week off in Week 1 due to Hurricane posted a win in Week 2, then ran into a buzzsaw in Week 3 on the road. We've already detailed the Dolphins loss at the Jets, but the Bucs got embarrassed at Minnesota, losing 34-17, with Jameis Winston throwing three interceptions and looking like a version of his sloppy ball-security self from years gone by.
The Bucs quality defense getting shredded by Vikings backup Case Keenum quarterback is a wake-up call that will make it a tough week in Tampa. Keenum threw for a career-best 369 yards, with three touchdowns, no picks, and a 142.1 rating on 25 of 33 passing. That certainly eases Minnesota's anxiety about getting Sam Bradford (knee) back into the lineup.
They certainly hope it doesn't turn into a long-term fix with Andrew Luck still on the mend and expected back at some point, but give credit to the Colts for going out and trading with New England for Jacoby Brissett. What a difference a legit quarterback makes. Indianapolis actually looked like an NFL offense at home against Cleveland, and at times an explosive one.
Brissett threw for 259 yards and one touchdown, and ran for two more, adding a dual-threat element to Indy's attack that is matched by AFC South rivals Tennessee and Houston with Marcus Mariota and Deshaun Watson, respectively. Brissett passes the eye test and gives the Colts a far better chance to win than former pinch-hit starter Scott Tolzien was going to be capable of.
On a day the Steelers, Ravens and Browns all lost, what a missed opportunity for the Bengals in Green Bay. Cincinnati played a superb game, until it really mattered in the second half, falling 27-24 to the Packers in overtime. The offense was energized by new offensive coordinator Bill Lazor's play-calling, and there's some reason for hope that the move will pay dividends in time.
But meanwhile the Bengals are 0-3 and have to kick themselves after letting a 21-7 halftime lead get away against Green Bay. The Packers hung around long enough for Cincinnati to turn back into the Bungles, thanks to a series of key mistakes and penalties when the game was on the line.
Like Tom Brady earlier in the day, Packers quarterback Aaron Rodgers willed his team to victory on a day most teams would have taken an L. Rodgers, quite remarkably, had been 0-7 in overtime before Sunday, including the playoffs, even though he had little to do with most of those losses. This time nothing went awry in extra time, and his 72-yard pitch-and-catch with receiver Geronimo Allison was the play that put the Packers in command, setting up a game-winning 27-yard Mason Crosby field goal.
With Detroit's last-minute loss earlier, Green Bay is 2-1 and still the team to beat in the NFC North, even if there is a three-way tie with the Lions and Vikings.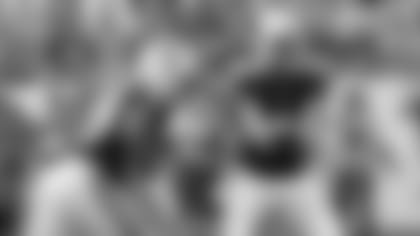 Exotic smash-mouth, indeed. You don't usually beat the Seahawks by running it right down their throat, but that's exactly what the Titans did in Nashville on Sunday, and it was pretty stinking impressive. Tennessee dictated its will against Seattle in a way few opponents have ever managed, scoring 21 consecutive points in the second half.
And that's how the Seahawks can get a 373-yard, four-touchdown passing game from Russell Wilson and still lose 33-27, dropping to an alarming 1-2 in the process.
Tennessee is taking this commitment to the running game very seriously. The Titans only ground out 30 yards on 17 carries in the first half, but they stuck with their offensive approach and wound up running for a whopping 195 yards, more than Seattle gave up at any point in 2016. DeMarco Murray's back-breaking 75-yard scoring gallop was the longest run given up by Seattle in the Pete Carroll coaching era.
These Titans are tough-minded, and they can push some people around. Seattle is far from buried in an NFC West led by the 2-1 Rams, but next week's home game against the Colts is now one the Seahawks have to have. Time to preach the power of positivity, Pete Carroll.
Death, taxes and the Chiefs taking care of the Chargers is pretty much the order of givens these days. Oh, and Kansas City getting a knockout punch from rookie running back Kareem Hunt, whose late 69-yard scoring burst put away the Chargers before they even had a chance to screw up a last-second field goal this week.
The Chiefs have defeated the Chargers seven in a row, winning 24-10 on Sunday at StubHub Center in Carson. Kansas City seems to bring out the worst in Chargers quarterback Philip Rivers, who has 10 picks with five touchdown passes in that seven-game losing streak. He threw three of those on the opening four first-half drives against the Chiefs. Whatever it takes to lose, the Chargers seem to get it done, and they're now 0-3 for the first time since 2003.
The Bolts' dismal L.A. experience continues to be a losing proposition, with the Chargers awaiting a visit from the 2-1 Eagles next week, as their three-game home-stand comes to a merciful close. In this year's stacked AFC West, Los Angeles looks destined for last place.
The Ravens really missed injured defensive tackle Brandon Williams on run defense against Jacksonville, but c'mon, no one player had a lot to do with the 44-7 beatdown the Jags administered to Baltimore. It was a complete domination by Doug Marrone's team, and that's twice in three weeks that Jacksonville's defense have done their 1986 Bears impersonation. The Ravens made 12 first downs and gained only 186 yards, with quarterback Joe Flacco somehow completing eight of 18 pass attempts for a measly 28 yards (3.5 per completion). That's almost impossible in today's NFL.
Jacksonville must be starting to love this annual London excursion. The Jaguars have a true homefield advantage by now at Wembley Stadium, at least in terms of how to adjust one's body clock after the travel from the west. Jacksonville looked like a team playing for the fifth consecutive year in that stadium, while the Ravens looked sleepy, out of sync, and almost disoriented and disinterested.
Before Sunday, Baltimore hadn't trailed this season, and given up just 10 points combined to the Bengals and Browns. The Jags matched that point total in the first quarter, and then things got really ugly for the Ravens.
And I'll go out on a limb here and declare Blake Bortles the greatest quarterback in the NFL's London history. The Jaguars beleaguered starter owns just 13 wins as a starter in his four-year NFL career, but now three of them occurred in England.
Well, well, well, that was some Thursday night football worth watching. Who saw that arena game coming? The Rams scored a league-worst 14 points per game last season, and the 49ers weren't a lot better, posting 19.3 per outing. The thought of these two NFC West offensive lightweights combining for 80 points in that entertaining 41-39 Rams win at Levi's Stadium seemed as likely as Jeff Fisher shaving off his trademark mustache.
But it's time to adjust our perceptions of these two teams, coached as they are by two members of the NFL's cool-kid 30-something set: L.A.'s Sean McVay and San Francisco's Kyle Shanahan. Both coaches are offensive guys who believe in pressing the case and not playing cautiously in the hope of not losing. They go for it. Repeatedly.
And I love, love, love that McVay is secure enough in himself to realize he knows what he doesn't know, and won't even pretend to look like the "man in charge'' on the sideline, calling all the shots when his defense is on the field. That's what grizzled, seen-it-all defensive coordinator Wade Phillips was hired for, allowing McVay to go over and take a seat on the sideline to plot out his offense's next series while the talented Rams defense does its thing. That tells me McVay is pretty well grounded and not on some counter-productive ego trip as a first-time NFL head coach. Maybe some day he'll have more of a role on the defensive side, but it's not now, and he's not going to fake it or force it.
Well done, young Skywalker.
Jared Goff is turning into a franchise quarterback before our eyes, and boy, that escalated quickly. Comparing the Rams second-year quarterback's play to last season is like the difference between riding a bike with training wheels on, or manning a Tour de France style racing bike. And it also serves to again underline a not-so-flattering juxtaposition with what Jeff Fisher's coaching staff was able to get done with Goff in 2016.
And on a similar note, welcome back to relevancy, Todd Gurley, you touchdown machine. Your career just got thrown a crucial life-line as well with McVay's hiring in L.A. What a difference a new headset wearer can make.
I hated to see such a wildly watchable getting decided in part by such a bogus offensive pass interference penalty against 49ers receiver Trent Taylor. That call was the reason the phrase "ticky-tacky'' was created. Why is it I never want to see referee Jeff Triplette and his crew work a game? Let me pull this hankie out my pocket and count the ways.
Smart move, Lions, making sure you got head coach Jim Caldwell's contract extended and ended his lame-duck status. Caldwell has his detractors, but the guy's 29-21 with a pair of playoff trips in his first 50 regular-season games with the Lions, and that's a track record that at least deserves more time to develop. Best I can tell, he has a pretty good feel for his players, too.
By Detroit standards from roughly 1960-on, Caldwell is in the pantheon of Lions coaching greats (which includes only Joe Schmidt and Wayne Fontes, maybe?). Locking up both Caldwell and quarterback Matthew Stafford give Detroit major cornerstones of stability.
When exactly did it become mandatory that we see players arriving for work on Sunday game-day mornings? I don't watch a lot of pre-game shows, but I find that fairly recent practice among the most frivolous of TV cliches. I get it that in Week's 3 unique atmosphere, with potential protests or statements to be made anywhere and everywhere, such blanket coverage might be a bit more understandable. But I really don't consider a "what-they're-wearing-to-the-locker-room'' report to be riveting TV.
And while I'm at it, you kids get off my lawn….
Ridiculously Cool Football Card of the Week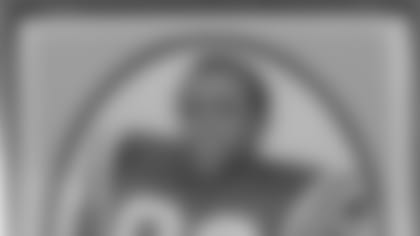 Can't help but wonder what the late great John Mackey, one of the NFL's most intelligent an influential figures when it comes to players rights, would have said, done and thought about Week 3's acts of social protest and player solidarity in the league? I'll bet anything he would have been on the forefront of it, leading by example. Mackey served as the first president of the NFL Players Association from 1970-73, and his lasting legacy was as the lead plaintiff in 1972 litigation against the league that eventually paved the way for free agency in the NFL.
Mackey was big, fast and possessed great hands, becoming one of the earliest examples of the play-making, "receiving tight end'' that are so commonplace as downfield threats in today's game. His Hall of Fame career lasted just 10 seasons (1963-72), but he was a force for those great Baltimore teams of the 1960s and early '70s, catching that pivotal and controversial twice-deflected 75-yard touchdown pass from Johnny Unitas in the Colts' narrow Super Bowl V win over Dallas in January 1971. Here's his 1970 Topps card, with Mackey looking every bit the big football star in his classic No. 88 royal blue Colts home jersey.