Musings, observations and the occasional insight as this NFL season grows ever-more intriguing in Week 6….
The plan, of course, was for the Packers to return once more to Minneapolis this season, beyond Sunday's visit to play the division rival Vikings.
But the race to this year's Super Bowl city in the NFC just got thrown wide open by that potential season-ending collarbone injury to Green Bay quarterback Aaron Rodgers, suffered in the Packers' sobering 23-10 loss at Minnesota on Sunday. As the NFC's most accomplished and decorated player, Rodgers was the ultimate X factor for the Packers, whose league-high eight-year streak of playoff berths suddenly looks to be in jeopardy.
Like Tom Brady's 2008 knee injury did in the AFC, Rodgers going down is a game-changer in the NFC. Its impact is that pronounced, brightening the outlooks for any number of contenders who hope to finish the season in U.S. Bank Stadium in early February.
Week 6 muddled the NFC hierarchy in any number of ways, even beyond the broken right collarbone suffered by Rodgers, the two-time league MVP. The Packers and Falcons played in last season's NFC title game, but both were humbled on Sunday, with Atlanta losing 20-17 at home to Miami, despite leading 17-0 at the half. That's two consecutive home defeats for a Falcons team that started 3-0 this season, looking hell bent on avenging its Super Bowl loss to New England.
The Eagles are flying high at 5-1 after their five-point win at Carolina on Thursday night, but it's a bit hard to declare them the NFC Super Bowl favorite in mid-October when Philadelphia hasn't even made the playoffs since 2013 or won a postseason game since the 2008 tournament.
Carolina and Detroit also fell this week, and there's a huge clump of NFC teams fighting for positioning behind the Eagles, with 11 different NFC teams owning a .500 record or better six weeks into the season. The 49ers (0-6), Giants (0-5) and Bears (2-4) probably have no realistic playoff shot, but everyone else still believes they're alive and kicking.
So now what for the Packers (4-2), who are as dependent on No. 12 as any quarterback-centric team in the league? Do they ride with this third-year backup Brett Hundley, or go out and sign Colin Kaepernick or Tony Romo, both of whom have Wisconsin ties? (And no, Brett Favre will not be allowed to entertain thoughts of coming out of retirement. Thanks for asking).
I couldn't help but remember Sunday that it was 10 years ago next month that we got our first real look at Rodgers in an NFL game that counted. Like Hundley, he was in his third NFL season at the time, when he came off the bench to replace an injured Favre in the second quarter of a Week 13 game at Dallas. He looked sharp that Thursday night, throwing for 201 yards and a touchdown and running for 30 more yards in a 37-27 Packers loss, playing two-plus quarters of action in what amounted to be a hint of things to come.
Maybe Hundley will surprise us in a similar way with this extended opportunity that no one saw coming. He was a bit ragged against the Vikings, completing 18 of 33 for 157 yards, with one touchdown and three interceptions. But after being thrown into a tough situation with little preparation for playing that much, there's at least something there to build on.
In 2013, when Rodgers cracked his left collarbone, he missed seven games, but still returned in time to nail down the NFC North title at Chicago in Week 17, then start Green Bay's first-round playoff loss to visiting San Francisco. If he's gone for good this season, perhaps not even 2013's 8-7-1 record will be in reach.
That could open the door to opportunity in the NFC. Week 6 may have been when the season changed in any number of NFL venues. With Rodgers sidelined, the Packers may be out of luck as well.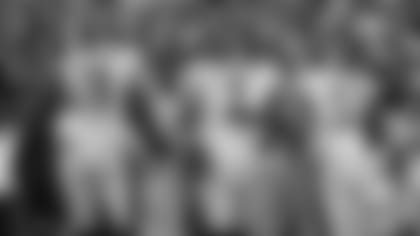 You can bet Don Shula and the boys are drinking tonight, because the 1972 Dolphins of 17-0 fame are still the NFL's only undefeated champion, courtesy of Kansas City's 19-13 loss at home to supposedly comatose Pittsburgh. The Chiefs (5-1) dropped from the ranks of the unbeaten in a game the Steelers dominated, and much like the Packers losing Rodgers, the AFC Super Bowl picture no longer has an obvious favorite with Kansas City's stumble.
Every time you think the Steelers (4-2) are really in trouble, they rise from the ashes, and I'm not surprised at all they staged their comeback in Kansas City. Pittsburgh owns the Chiefs, and ended their season in the 2016 AFC Divisional round. Kansas City has done almost everything well this year, but the Steelers exploited the Chiefs run defense superbly, with Le'Veon Bell running wild for 179 yards and a touchdown on 32 carries.
With Ben Roethlisberger, Antonio Brown, Bell and James Harrison making huge plays when necessary, the Steelers finally looked like the AFC heavyweight they've been for so long. The Chiefs, for a week at least, looked mortal. And susceptible to a defense that can limit its big-play style of attack.
Consider the race for AFC supremacy officially on.
We tried to warn you, Falcons. The idea of a Super Bowl hangover doesn't just mean you struggle the next season to shake off the effects of a crushing loss on the NFL's biggest of big stages. It also means you start losing games you should be winning because teams are gearing up to face you and giving you their best possible shot. Not only have the NFC defending champs lost two in a row, they've lost two consecutive home games, to Buffalo and Miami.
Atlanta led the seemingly moribund Dolphins 17-0 at the half on Sunday, and Miami seemed less likely of ripping off 20 unanswered points as Jay Cutler did making the Pro Bowl. But it happened just that way, and the Falcons are finding out how tough it is to play with a bullseye on their back.
And don't look now, Atlanta, but dead ahead is that much-anticipated rematch with the Patriots, next Sunday night in Foxboro. The game that started the Falcons' funk last February will be all that anyone wants to talk about this week. At least outside of Atlanta.
If anybody can figure out the Dolphins, let me know, because I don't know what to think of Adam Gase's team. Miami has to be one of the least impressive 3-2 teams I can ever recall, but who cares? The Dolphins were two-touchdown underdogs at Atlanta, and their 20-17 win represents the first time all season they've hit the 20-point plateau.
With all Miami has had to contend with this season, quarterback issues, hurricanes, travel headaches and assistant coaching controversy, it's a credit to the Dolphins they've kept their nose above water. Miami isn't much to watch offensively, but Jay Cutler gets to keep his starting quarterback job thanks to those two second-half touchdown passes against the Falcons.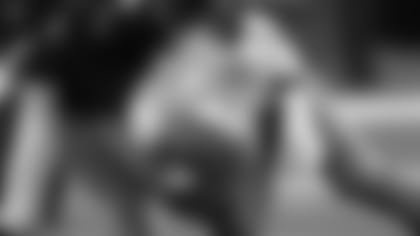 Granted it sounds plenty strange to laud anyone's defense in a 52-38 game, but give it up for the long beleaguered side of the ball in New Orleans. The Saints defense forced five turnovers and notched three defensive touchdowns for the first time in the franchise's 51-season history, out-lasting the visiting Lions in a game that felt like an out-of-control rollercoaster ride.
New Orleans led 45-10, and yet Detroit cut it to a one-score game at 45-38  midway through the fourth quarter. The Saints are seldom boring, but they did manage to make another monster defensive play — Cameron Jordan's interception in the Lions end zone — to seal the win and push 3-2 New Orleans above .500 for the first time since the end of their 2013 season, its most recent playoff trip. That was the league's longest such active drought of .500 or below play.
It's not an insignificant comeback for a Saints team that started 0-2, having gotten embarrassed by both Minnesota and New England. And with next week's trip to Green Bay to face an Aaron Rodgers-less Packers team looming, the good times might keep right on rolling in New Orleans.
The Bears' 10-game road losing streak is over, thanks to their gritty 27-24 overtime win at Baltimore. Remember when it was tough to beat the Ravens at home? Baltimore is just 1-2 at M&T Bank Stadium this season, with only a win against sad-sack Cleveland. The Ravens lost only two home games all of last season, and have had just two losing records at home in their first 21 years in Baltimore.
The Ravens had never lost at home to a rookie quarterback in the John Harbaugh coaching era (2008-on), but Chicago's Mitchell Trubisky got just enough done to help lead the Bears to their second win of the year in just his second start. Trubisky was a mere 8 of 16 for 113 yards with one touchdown pass, but he made some plays when the Bears needed them most, and the threat of his passing gave the Ravens enough pause to help Chicago running back Jordan Howard grind out 167 yards rushing on a whopping 36 carries.
Combined with the three turnovers forced by an aggressive Bears defense, that's a decent blueprint for Chicago to follow with Trubisky under center. Especially if rookie running back Tarik Cohen is going to pitch in to help the passing game, as he did Sunday with his 21-yard halfback-option scoring pass to tight end Zach Miller.
Like baseball now reviewing and reversing tag plays on the bases if a runner's foot or hand slides a fraction of an inch off the bag (see Jose Lobaton, Washington versus Chicago, Thursday night), the NFL's replay system is getting much too minutely specific for its own good. That 4-yard touchdown catch by Jets tight end Austin Seferian-Jenkins that was overturned with 8:31 left in the fourth quarter — due to the slightest of bobbles as he was headed to the ground — was the height of absurdity.
There was not a long enough or significant enough loss of possession to treat that play as if Seferian-Jenkins had fumbled the ball out of bounds in the end zone, resulting in a touchback. To claim otherwise is a joke, and insults what was witnessed by the naked eye, and the replay review. The player quickly regained possession as he was falling to the ground, and there simply was not enough evidence to overturn that call and take the points off the scoreboard. Kind of a big play in the Patriots' 24-17 win, don't you think, NFL? Especially considering the Jets lost possession and didn't even get a field goal attempt out of the whole deal.
San Francisco didn't win (again), but I really liked what I saw of 49ers rookie quarterback C.J. Beathard, who replaced struggling starter Brian Hoyer in the second quarter and nearly pulled off the upset at Washington. How cool would that have been, if Beathard, the grandson of former Washington general manager Bobby Beathard, could have gotten his first NFL win at FedEx Field?
It was not to be, but Beathard led the 49ers back from a 17-0 first-half deficit and had San Francisco driving for the go-ahead points before an interception in the final seconds sealed the 26-24 by the snake-bit 49ers. San Francisco is 0-6, but its past five losses all have been by either two or three points. The once-proud 49ers are 0-6 for the first time since 1979, the first season of the team's epic Bill Walsh era.
And to think Cleveland fans don't even have the Indians playoff run to distract them at this point from the disaster that is Browns football.
So, the Kevin Hogan era is off to a glorious start. Cleveland's new starting quarterback looked up Sunday, saw the orange helmet he had to don, and immediately turned into Browns passer, throwing three interceptions to go with one touchdown and a 140 yards in a 33-17 loss at Houston that wasn't as close as the score indicates.
Meanwhile, across the field, the quarterback the Browns front office didn't want, Texans rookie Deshaun Watson, threw three more touchdowns and now has 15 in five and a half games of action. That's the same amount Brock Osweiler threw in 15 games for Houston last season. When it comes to Watson, you have to admit Clemson coach Dabo Swinney's Michael Jordan analogy isn't sounding quite as far-fetched as it once did.
Seriously, Cleveland owner Jimmy Haslam has every right to fire someone in the personnel department on the spot, after Watson and second-year Eagles quarterback Carson Wentz both put on a show in Week 6. The Browns are the well-deserved laughingstock of the NFL, and that makes it 21 losses in 22 tries for head coach Hue Jackson. How low can things possibly go in Cleveland?
Oh, and about Texans receiver Will Fuller? All he does is catch touchdowns. Fuller has five scores this season, and No. 5 came on his seventh catch of the year. That's a ratio Houston can win with.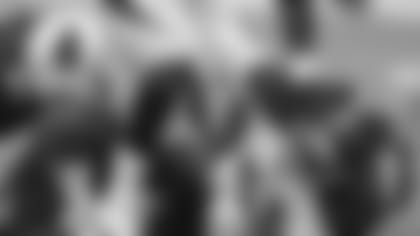 Well, well, well, it was a Turn Back the Clock Sunday for Adrian Peterson in his Cardinals debut. The ex-Viking and ex-Saints running back did indeed look like he could play another four or five years, at least based on how he ran against underachieving Tampa Bay. Peterson looked invigorated by his new opportunity, gashing the Bucs defense for 134 yards on 26 carries, with a pair of touchdowns in Arizona's too-close-for-comfort 38-33 home win.
The Cardinals offense showed impressive balance with Peterson added to the mix, and he gained both the tough yards and showed some explosiveness in getting into the open field early in the game on a 27-yard scoring run. If Arizona and Peterson can keep it up, maybe the Cardinals (3-3) aren't done as a playoff contender after all. But one week does not a trend make.
As for the Bucs (2-3), they rallied impressively to make it tight after trailing 31-0, but this was a team that wasn't supposed to be too good to ever face that kind of deficit, right? And now with quarterback Jameis Winston leaving the game with a right shoulder injury in the second quarter, Tampa Bay's season is officially at a cross roads.
It was their turn to lose on Sunday, so naturally the Jaguars complied. Jacksonville has alternated wins and losses this season, meaning they're right back at .500 after dropping a 27-17 decision to the visiting Rams. Los Angeles didn't do much offensively against the stout Jaguars defense, but the Rams didn't have to because their special teams units led the way to victory.
Los Angeles scored on a kickoff return and a blocked punt in the same game for the first time ever, with Pharoh Cooper's 103-yard dash on the opening kickoff setting the tone, and Malcolm Brown's 8-yard return of a blocked punt providing the eventual game-wining points.
The Rams at 4-2 have already matched last year's win total and continue to be one of the league's biggest surprises this season. The Jaguars at 3-3 remain an alternate-week enigma. They're capable of big things this season. Just not consistently.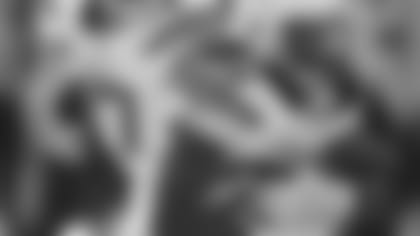 It's pretty clear the Chargers just needed to get the heck out of Los Angeles, because Anthony Lynn's resilient team is 2-0 since ending that nightmare of a three-game homestand. The Chargers earned their first division win of the season by beating the slumping Raiders 17-16, and their first division road victory since Week 4 of 2014 (also at Oakland).
The Chargers had no real business winning this game, but the Raiders are a mere shell of the team that went 12-4 last season and looked like a legitimate Super Bowl contender heading into 2017. Oakland is the NFL's biggest disappointment, and has lost four in a row, matching its 2016 loss total. Come to think of it, nothing has gone right for Jack Del Rio's team since Marshawn Lynch busted out that dance-fest on the sideline in the late stages of a Week 2 blowout win at home against the Jets. Karma anyone?
Both the Chargers and Raiders stand 2-4 and tied for last place in the AFC West, with L.A. holding the tiebreaker for the moment. Derek Carr played despite the broken bone in his back, but he never looked remotely comfortable or in rhythm. The Raiders are a complete mess offensively, and they'd better figure something out quickly, because here comes visiting Kansas City on Thursday night in Week 7. The Chiefs have won five of the six meetings with Oakland since Carr was drafted, and it was thought the Raiders getting past Kansas City meant ruling the division this season.
Now beating the Chiefs might wind up saving Oakland's season. For the moment at least. Another loss and those always-loyal Raiders fans, the ones who are being jilted for Las Vegas in another few years, could really turn against this underachieving club.
In January 2016, the Cardinals' Carson Palmer and the Panthers' Cam Newton faced off in the NFC Championship game, with Carolina routing mistake-prone Arizona 49-15 to qualify for Super Bowl 50. When that game was played, current Eagles quarterback Carson Wentz was still a senior at North Dakota State, preparing to take part that week in the Senior Bowl in Mobile, Ala.
Flash ahead to the past two weeks, when Wentz has gone head-to-head against Palmer and Newton, with tremendous results. Wentz has combined for 526 yards passing in the wins over Arizona and Carolina, with seven touchdowns, one interception and ratings of 128.3 and 110.7, respectively. The Eagles went on the road to win 28-23 in Charlotte Thursday night, with Wentz throwing three touchdown passes in comparison to Newton's three picks. Wentz now has 13 scoring passes in six games, after posting 16 as a rookie in 2016.
Twenty-plus months can change a lot, can't it? Life comes at you fast in the NFL.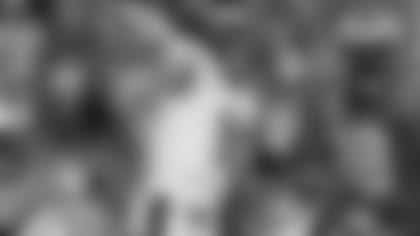 There's been a lot of chatter since late Thursday night that Philadelphia is set to cruise to the NFC East title now that Doug Pederson's team has started a conference-best 5-1 with a schedule that turns easier over its final 10 games. And perhaps things will unfold exactly that way, with the Eagles facing only three teams that currently have winning records the rest of the way. Philly's schedule is home-dominated for the next month, with its next road game not until Week 11 at Dallas.
But if I were an Eagles partisan, I'd be doing whatever it took to block out all that happy talk. There's a long way to go this season, and 10 games remaining means it's way too early to be thinking about the playoffs. Consider the last time Philadelphia started 5-1, in 2014. The Eagles were actually 9-3 after winning at Dallas on Thanksgiving that season, but went 1-3 down the stretch and missed the postseason at 10-6.
Last year Philadelphia was a heady 4-2 after six games, but then dropped seven out of eight, and ultimately went 7-9 to finish in last place in the NFC East. So while 5-1 with a seemingly favorable schedule on the way is nice, but recent history suggests it guarantees absolutely nothing in Philadelphia.
Carolina's loss was its second at home this season, as both the Saints and Eagles own road wins over the Panthers (4-2). But the defeat at the hands of Philadelphia Thursday wasn't the biggest story of the night, given Carolina middle linebacker Luke Kuechly left the game in the first half to be tested for a concussion.
That's the loss that could really do damage to Carolina's season. Kuechly, according to an ESPN report Sunday, does not have a concussion, but a team official answered that report by saying Kuechly remains in the concussion protocol for now. Either way, Kuechly is almost irreplaceable in Carolina's defense, and the former NFL Defensive Player of the Year has missed nine games over the course of the past two season due to concussion issues.
There has been some speculation the winless, reeling Giants might consider moving quarterback Eli Manning by the trade deadline, in order to kick start a rebuilding program even before this season mercifully ends. Everyone's looking at Jacksonville as a potential trade partner for New York, given Tom Coughlin's presence as the Jaguars' football czar, and Blake Bortles' struggles.
But I spoke to one former Giants player anonymously this week and he can't fathom team co-owner John Mara pulling the trigger on such a deal, out of loyalty to Manning and all he has meant to the organization in his 13 seasons.
"That's not happening,'' said the former Giants player. "There's no way John Mara would do that. I don't think people realize how important those two Super Bowls were to him, because his dad (Wellington Mara) was in control for the Giants' first two Super Bowls (1986 and 1990 teams). But those two Super Bowls (in 2007 and 2011) are like John Mara's babies. I can't see him trading Eli, because it would be like asking him to give up his son.''
If Manning's place in New York is secure, you probably can't say the same for second-year head coach Ben McAdoo, although the Giants are well-known for their patience with coaches.
"It's not really in their M.O. to panic,'' the former Giants player said. "I think they like McAdoo and they like his offense. The Giants don't like change all that much. But to me it won't be how many more games this team wins or loses, it'll be more about how this team plays the rest of the way.''
Ridiculously Cool Football Card of the Week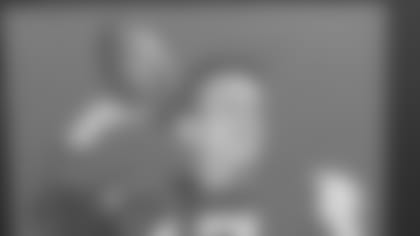 So you think Tony Romo is the first retired Dallas Cowboys quarterback to waltz into a major network color analyst gig and wow everyone as a complete natural in the booth? Think again. Before there was Romo and his Nostradamus-like skill for predicting plays before they happen, there was "Dandy Don'' Meredith, whose light-hearted irreverence and folksy style played perfectly when set against the self-importance and bombast of Howard Cosell and the smooth, straight-by-the-book delivery of Frank Gifford on ABC's Monday Night Football.
Meredith retired at age 31 in early July 1969 after a strong nine-season NFL career, spent entirely in Dallas (Romo was also a one-team guy), and by 1970 was part of the original MNF broadcasting crew along with Cosell and Keith Jackson. I never tired of Meredith's wit and self-deprecating schtick, and you didn't dare go to bed until you heard his trademark crooning of "Turn Out the Lights, the Party's Over,'' which signaled the outcome of the game had been decided. Here is Meredith's 1969 Topps card, the final one of his playing days, issued as he was coming off his third consecutive Pro Bowl season for a Dallas team that at the time was derisively dubbed "Next Year's Champions'' in reference to its inability to win the big one.