Foxborough, Mass. - All of the speculation regarding the immediate future of Charlie Weis was answered Monday.
The University of Notre Dame announced at a press conference this morning that Weis has been named the head football coach of the Fighting Irish. Weis, and minutes later Patriots head coach Bill Belichick from his daily press conference, confirmed that the Patriots offensive coordinator would remain with the team through the end of the 2004 season. [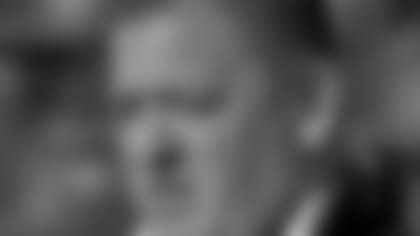 Weis, 48, flew to South Bend, Ind., following the Patriots 35-28 win over Cincinnati at Gillette Stadium yesterday to meet with his new team. Notre Dame held a press conference at 11 a.m. this morning to formally introduce Weis, who signed a six-year contract for $2 million per season.
Belichick spoke with Weis this morning, and later offered congratulations in the organization's first public comments on the situation while carefully taking the opportunity to add that the Patriots sole focus remains football.
"I spoke with Charlie [Weis] again this morning, we've obviously had a lot of communication relative to his situation in the last few days," Belichick said. "I want to publicly - I've already [done so] privately - congratulated him on his recent appointment. He's done a great job for us. He's been here five years and had a lot to do with our success. He's been a good friend, going back to his first year in the NFL with the Giants in [1989]. I'm happy for him personally. And we all at the Patriots wish him well.
"But at the same time, we still have a lot of football left, and we have a job to do. All our energies will be focused on that. I know he is going to have to split some responsibilities here. We've talked about that. I've been through this before. I have some experience in situations similar to this. I think we have a good plan mapped out as to how we want to deal with it. I've talked with the rest of the coaches about it, [and] some of the players, so I'm not going to get into any details. Lets just say that we have discussed it, and we will work through it."
Weis also addressed the issue of serving as the head coach at Notre Dame and continuing his role with the Patriots.
"Once their season is over, my NFL career is over," said Weis, maintaining a long-term commitment to Notre Dame.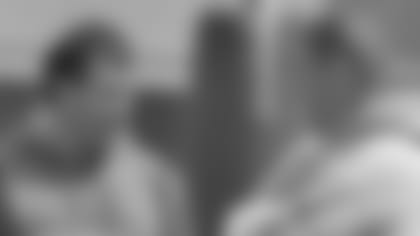 ]()Belichick was less eager about addressing specifics of how the team would operate with Weis splitting his responsibilities between the Fighting Irish and the Patriots. He was asked Monday if his veteran coaching staff would make the transition to the post-Weis regime easier.
"Whatever it is, it is, and we'll just work our way through it," Belichick responded. "I think everybody has a job to do, and we may have to do a little bit more or divide things up differently, but we'll work through it."
Belichick has been through this situation before. As the head coach with the Cleveland Browns in 1994, he witnessed defensive coordinator Nick Saban accept the head coaching position with Michigan State University before the end of the NFL season. Belichick and Saban were able to agree on a working relationship where Saban handled his duties with the Browns while simultaneously acting as head coach for the Spartans.
Weis, a 1978 graduate of Notre Dame, is in his ninth season with the Patriots. He was a position coach in New England under Bill Parcells from 1993-96, and has served as the Patriots offensive coordinator under Belichick since the beginning of the 2000 season. Currently in his 15th season of coaching in the NFL, he began his professional coaching career with the New York Giants in 1990 before joining the Patriots and then three seasons with the New York Jets (1997-99). A 15-year NFL coaching veteran, Weis has earned three Super Bowl rings, including two with the Patriots organization.
Weis reportedly interviewed with Notre Dame officials last week, and was a finalist for the position along with Buffalo Bills offensive coordinator Tom Clements. Weis, currently in the final year of a three-year deal, interviewed prior to the NFL's divisional playoffs in January for the vacant head coaching jobs in Buffalo and the New York Giants that were filled before the Patriots won the Super Bowl.
Belichick said that the selection of Weis, who handles all of the play-calling duties for the Patriots, is an endorsement for the Patriots organization.
"It's great," Belichick said. "Charlie has worked hard; I think he deserves it. He's a good coach, he's had a good career and he's had a lot of success. He's been a big part of our success. It's an opportunity that I can't provide him. I can't provide that opportunity. For it to become available somewhere else, and for him to be selected for that, it's a credit to him, it's a compliment to him and I think it's a compliment to our entire organization. We wish him well.
"At the same time, we have a lot of football left this year, and that's where our focus is, is the job that we have to do and what this team is about. That's not going to change. Charlie is a big part of that too, not leaving him out of it. We're a team, we're going to operate as a team, we're going to prepare and play as a team, and that's where our focus is going to be. I can't worry about Notre Dame."