ATLANTA (AP) -- New England's offense looks just fine, especially with Wes Welker back at receiver. The Falcons' defense appears to need more work.
Tom Brady threw for a touchdown, Fred Taylor ran for a score and the Patriots cruised past Atlanta 28-10 in a preseason game Thursday night.
Welker, who had 346 catches over the last three years, played for the first time since tearing up his left knee in January during the regular-season finale. Brady got him involved right away, completing passes of 6 and 14 yards on the second and third plays against the Falcons (1-1).
New England (2-0) scored on two of its three possessions with the first-team offense. Taylor had a 28-yard run, and Brady passed 4 yards to Aaron Hernandez for a touchdown.
Atlanta has plenty of weapons on offense, but upgrading the defense is considered the key to challenging Super Bowl champion New Orleans in the NFC South.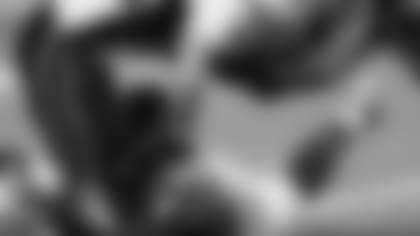 ]()This wasn't exactly a fair test. Cornerback Dunta Robinson, the team's big free-agent acquisition, missed his second straight preseason game with an ailing hamstring. Two other potential starters, cornerback Brian Wilson and tackle Peria Jerry, also sat out.
Still, the Patriots had no trouble moving the ball against those who did play for the Falcons. Brady went 10 of 12 for 85 yards, though he did fumble on a hit by Kroy Biermann. New England recovered, and Brady got another shot when Chevis Jackson was penalized for knocking down Stephen Gostkowski on a 41-yard field goal attempt that was wide right.
Gostkowski apparently worked on his acting skills during the offseason. Jackson dove for the block and came up short of the kicker, who then fell over the Atlanta player while he was sprawled on the Georgia Dome turf. Falcons coach Mike Smith screamed in protest, but Brady and the offense trotted back on the field.
Three plays later, Brady fired a pass that got Falcons rookie linebacker Sean Weatherspoon all turned around, allowing Hernandez to make the catch in the back of the end zone while the first-round pick was looking the wrong way.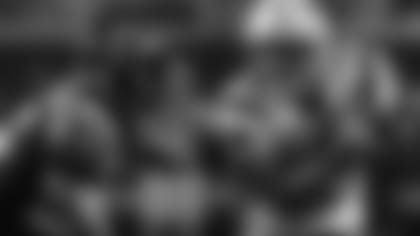 ]()At least Weatherspoon didn't look as bad as Thomas DeCoud, who came up to make a hit on Taylor and was instead sent flying by 296-pound teammate Jonathan Babineaux, trying to assist on the tackle. Taylor bounced outside and went untouched the rest of the way for New England's first touchdown.
Matt Ryan and the Atlanta offense looked good on the opening possession, picking up three first downs before the drive stalled. Matt Bryant came on to kick a 46-yard field goal that gave the Falcons a short-lived lead.
Ryan directed another solid drive before his night was done. Three more first downs again sent the Falcons into New England territory, but this time Bryant pushed a 47-yard attempt wide of the right upright.
Ryan was 8 of 13 for 76 yards before giving way to John Parker Wilson, who played the rest of the game. The third-stringer accounted for Atlanta's only TD on a late 19-yard pass to Troy Bergeron after most of the crowd had headed for home.
New England backup Brian Hoyer directed a couple of scoring drives in the second half. Sammy Morris scored on a 20-yard run and Rob Gronkowski hauled in a 24-yard TD pass.
(c) 2010 The Associated Press.