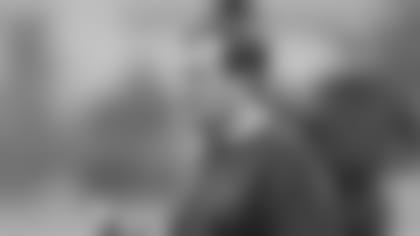 ]()One of the biggest hurdles the defending Super Bowl champions will face this fall is the absence of former offensive coordinator Charlie Weis and defensive coordinator Romeo Crennel. And while the true test of the losses won't come until game day rigors of play calling and sideline adjustments, the team's practice action this week at Gillette Stadium appeared not to miss a beat.
Offensively, the team will go without a coordinator in a titular sense, but it is expected that Patriots Head Coach Bill Belichick will handle the play calling duties during the regular season. Aside from the loss of Weis, Belichick said the continuity within the team's position coaches should help the unit through the transition phase.
"I think the offensive coaching is pretty much what it's been last year in practice," Belichick said. "All of the coaches that were here last year, other than [tight ends coach] Pete [Mangurian] for Jeff Davidson, are all position coaches. They all coach a position and are accountable for a certain number of players and certain situations. That really hasn't fundamentally changed.
"I think the staff has meshed together. It's a veteran staff. These coaches are good coaches. They have a lot of experience. They've been in a lot of different situations. I think they've adapted to each other and to our situation. I think that we're functioning fairly well. There is always going to be room for improvement and we'll continue to work on that. But, I think we're moving along OK. We're getting a lot of things taught and a lot of things done."
Defensively, former defensive backs coach Eric Mangini, a veteran of a decade working alongside Belichick, is now in charge of the entire unit. The relatively young coach has the support and full confidence of his head coach.
"Eric has been in the system for 10 years," Belichick said. "There's no question there will be a difference between any two people, I don't care who they are. There will certainly be some differences. But in terms of teaching the system and understanding and utilizing the system and the way we play defense, I think Eric has a great background for it. I think he'll do a great job with it. That's why he has the job."
With Weis and Crennel gone, to some degree taking with them the coaching staff stability that has been a constant in New England's three Super Bowl titles in four seasons, the players appear poised not to let the coaching transition affect the team on the field this fall.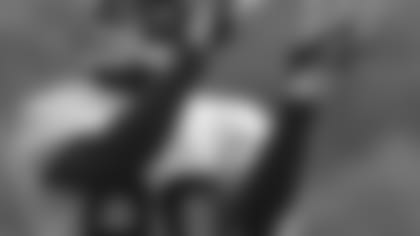 ]()"Our job is to just go out there and play no matter who is calling the plays," wide receiver Troy Brown said. "They call them and we have to execute them. That's how you win football games is to just go out and not worry about who is calling the plays and when they call them make them work."
"For us, it doesn't affect us," defensive end Jarvis Green said of the coaching changes. "We just have to go out there and perform because whoever is calling the defense we still have to go and play one play after another.
"[Crennel] was a great guy as far as his attitude. He was a lot of help to everybody. But Eric Mangini is doing the same thing. They are pretty much like copycats as far as coaching. Really for us, I feel like nothing has changed."
The biggest test of that will be the results that come this fall. Coming off back-to-back Super Bowl titles, there is a lot to live up to.
That, and someone might have to step up with some of the rather loud and creative constructive criticism that Weis used to offer on the practice field.
"Everything is flowing the same way. Nothing has changed. The only thing that is different is that we don't hear him screaming and hollering," Super Bowl MVP Deion Branch said with a laugh. "We miss that around here, I think."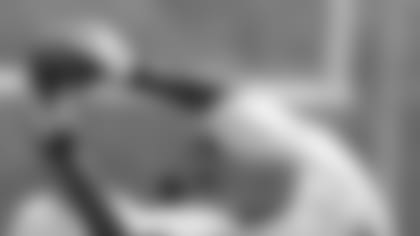 ]()The Patriots will wrap up the mini-camp with a morning practice on Saturday, although the workout is closed to the media. … Teammates have taken to calling Branch "Hollywood" in reference to his numerous offseason TV appearances following Super Bowl MVP honors. … Daniel Graham, David Givens, Cedric James, Ricky Bryant, Earl Charles, Kory Chapman, Tim Dwight, Ted Johnson and Dexter Reid all sat out the afternoon session. … The early part of the afternoon session focused on the running game, with the later portion working on passing. … Randall Gay, Asante Samuel, Rodney Harrison and Eugene Wilson lined up as the first secondary in a goal line pass defense segment. Tyrone Poole joined the group in nickel situations. … P.K. Sam made a nice jumping catch on a pass from Tom Brady in the back of the end zone in the drill, although NFL Europe intern official Rodney Harrison ruled the play out of bounds from his viewpoint beneath the uprights. … Matt Light, Russ Hochstein, Dan Koppen, Stephen Nealand Tom Ashworth manned the first offensive line during first team offensive drills. Rookies Logan Mankins and Nick Kaczur worked at left tackle and left guard, respectively, with the second unit. … The team worked on some conditioning to close the session, running six 50-yard sprints.