[wysifield-embeddedaudio|eid="564886"|type="embeddedaudio"|view_mode="full"]
The beauty of the NFL is how much we presume to know about it at any given point on the calendar, only to be repeatedly proven wrong in our projections and assumptions. Despite a vast cottage industry of punditry and analysis, and fans who are more knowledgeable than ever, the game is constantly defying our expectations and exposing the fallacy of our preconceptions.
In the immortal post-game words of then-Saints head coach Jim Mora, taking aim at the media: "You think you know. But you don't know. And you never will.''
Well said, Jim. But it's a reminder for all of us when it comes to the unpredictability of the NFL, not just the always-easy-to-malign chattering class.
Come late June every year, we arrive at the slowest point of the NFL offseason believing we hold certain truths to be self-evident. We've digested the entire results of the league's personnel-acquisition season, mulled over its coaching and front office machinations, and formed a fair amount of conclusions about where the stories of all 32 teams are headed in the fall.
Then of course many of these convictions get blown to smithereens, some times in spectacular, egg-on-your-face fashion.
To buttress the point, we have only to look back at last year about now and review what we thought we knew about the upcoming 2016 season. Consider it a cautionary tale informing the weeks and months to come, when we'll pause and wonder what we were ever thinking last summer?
In late June 2016, conventional wisdom said...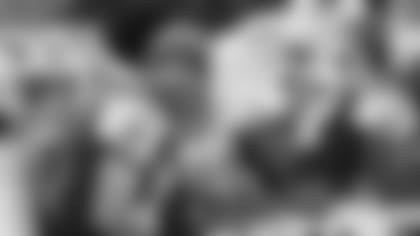 The resurgent Jets, coming off a surprisingly strong 10-6 season, were doomed if they didn't get starting quarterback Ryan Fitzpatrick re-signed and back on the field leading New York's offense. After all, Fitzy threw a team-record 31 touchdown passes in 2015, and the Jets knew they couldn't rely on Geno Smith, Bryce Petty or rookie Christian Hackenberg for that kind of production.
Fitzpatrick finally came to terms with the Jets just as camp opened on July 27, signing a one-year deal for a guaranteed $12 million. And New York was doomed anyway, with Fitzpatrick posting a league-worst 69.6 passer rating, and enduring two benchings en route to making just 11 starts, with 12 touchdowns and 17 picks, for the last-place 5-11 Jets.
The defending NFC champion Panthers' rebound from their Super Bowl loss would be aided greatly by the return of No. 1 receiver Kelvin Benjamin, whose preseason knee injury cost him a seat on Carolina's 15-1 magic-carpet ride in 2015.  With Benjamin back in the lineup, the sky would be the limit for Cam Newton and an explosive Panthers offense that scored an NFL-high 31.3 points per game the previous season.
Not so much. Instead the sky fell in Charlotte, with the Panthers skidding to a 6-10 first-to-worst nightmare that was highlighted by closes losses (six by three points or less) and Newton taking a near-weekly pounding (36 sacks in 14 starts). Benjamin wasn't a non-factor, but his 63 catches for 941 yards and seven touchdowns fell short of his rookie season production of 2014 in all three categories. The Panthers' 23.1 points per game left them in the middle of the pack.
The Vikings were an ascending young team that would build on its 11-5, NFC North-winning showing of 2015, with third-year quarterback Teddy Bridgewater poised to shoulder more of the offensive burden as running back Adrian Peterson continued to burnish his Hall of Fame credentials after leading the league in rushing with 1,485 yards the prior year. It was time to dream Super Bowl in Minnesota.
You know the rest of this sad story. Bridgewater suffered a catastrophic knee injury in a non-contact practice situation in late August, with the Vikings quickly trading for Philly's Sam Bradford to replace their fallen starter. Peterson's season essentially was ended by a knee injury of his own in Week 2, and while Minnesota somehow started 5-0, it lost eight of its final 11 to finish at .500, missing the postseason. Bridgewater is still trying to recover, while Bradford enters the final year of his contract with Minnesota. Peterson is now a Saint. What a plot twist the 2016 Vikings generated.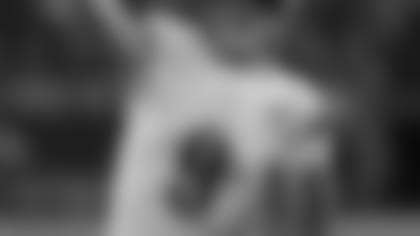 The Lions would greatly miss the retired Calvin Johnson's play-making at receiver, and his glaring absence would lead to struggles for quarterback Matthew Stafford and Detroit's ability to consistently move the chains. You don't subtract a Hall of Fame talent without suffering the consequences in the NFL.
Or do you? The Lions were better off without Johnson, finishing 9-7 and making the playoffs after a 7-9 third-place showing in 2015. Detroit's offense was more balanced, with a team-record five players logging at least 50 receptions, and Stafford posting his best passing yardage total (4,327) since 2013, his second-best completion percentage (65.3), and his fewest interceptions (10) in a full season.
Stafford spread the ball around expertly, with tight end Eric Ebron and receiver Marvin Jones posting career bests in receiving yards, and receiver Golden Tate rebounding from a poor start to rally to his second most productive season. Calvin who?
The Rams return to Los Angeles and the historic Coliseum would be one of the feel-good stories of the year in the NFL, ensuring that every home game would have that Throwback Sunday feel in Southern California. It was a back-to-the-future move straight out of Hollywood. (Okay, maybe not everyone was as fired up about the return of the Rams as I was, but the whiff of late-'60s-early-'70s-nostalgia hung heavy in the air for me last year at this time).
Then the Rams started playing games back in the stadium they inhabited from 1946-1979, and the season went to hell in a 4-12 hand basket. Rookie quarterback Jared Goff couldn't get on the field despite being the No. 1 overall pick, and when he finally did, we found out why the Rams were hiding him. Coach Jeff Fisher's act was brutal before he was mercifully fired, and Todd Gurley looked positively lost.
Hard Knocks indeed. Maybe Thomas Wolfe was right. You can't go home again.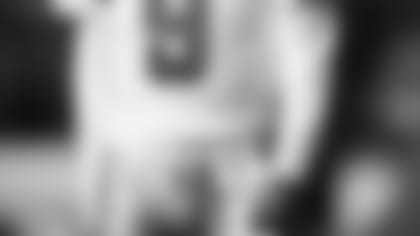 Tony Romo's return to health after his lost season of 2015 would make all the difference in Dallas. After a 4-12 debacle, the Cowboys just needed their leader back to get their playoff mojo of 2014 back. With Romo, Dallas was a threat to reach Houston.
Turns out what they needed was for Romo to get hurt again, which he obligingly did, early in the preseason, then have backup quarterback Kellen Moore also get hurt, thereby opening the door for rookie sensation Dak Prescott. The overlooked fourth-round pick pulled a Tom Brady to Romo's Drew Bledsoe, seizing the job and making it his by midseason. Throw in the dramatic debut of first-round running back Ezekiel Elliott and the Cowboys were the season's most startling sensation, reeling off a 13-3 record and the NFC's top seed in the playoffs.
Thanks for taking one for the team, Tony.
The Colts and owner Jim Irsay had cleared the air with their "Kumbaya'' meeting in early January and whatever dysfunction and distrust there was between head coach Chuck Pagano and general manager Ryan Grigson, it was gone, gone, gone, with both men contractually locked up for the long term and committed to working together to get Indianapolis past the 8-8 lull it fell into in 2015.
Here's all you need to remind yourself: The Colts finished 8-8 again last season, falling to third place in the AFC South and never winning or losing more than two games in a row. The wildly unpopular Grigson was canned after the season in favor  of new GM Chris Ballard, and franchise quarterback Andrew Luck endured his second consecutive season of shoddy pass protection.
I guess in some ways you could say the song remained the same in Indy.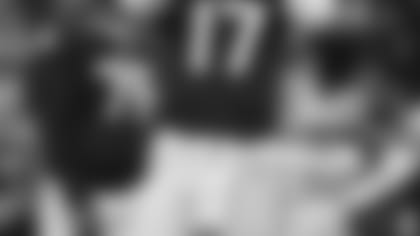 The Texans were finally set at quarterback with free-agent signee Brock Osweiler, the man John Elway wanted as Peyton Manning's replacement, but somehow let get away.
Sometimes the best signings are the ones you don't make. Osweiler as the savior wasn't a vibe that lasted long in Houston last year, as his shaky play and questionable judgment served to drive coach Bill O'Brien's blood pressure even higher than it's normal combustible level. He threw 16 interceptions to go with his 15 touchdown passes in the regular season, and became so unwanted by the Texans that they literally had to bribe the Browns to take him off their hands this offseason.
In Houston, the mantra was: Brock, we hardly knew ye.
The talent-laden Cardinals were locked in on the unfinished business they had in their sights after the galling 49-15 loss at Carolina in the 2015 NFC Championship game, determined to avenge that defeat and take the final step up the ladder to the Super Bowl. This was a proven, veteran team ready to win a ring.
Or so the theory went. In reality, the Cardinals slogged their way to a mediocre 7-8-1 non-playoff finish, buried beneath an avalanche of shoddy special team play, injuries to the offensive line, and a disappearance of the long-ball passing game that had worked so well for quarterback and MVP candidate Carson Palmer during his career year of 2015.
That ugly 6-6 tie at home against Seattle on Sunday Night Football in Week 7 kind of typified the Cardinals' frustrating season. The outcome of 2016 could have and should have been far prettier.
Denver's post-Manning era belonged to ex-Jets starter Mark Sanchez, sparking a host of  "Revenge of the Butt Fumbler'' stories. What a delicious turn of events it appeared to be for the guy who was given up on in New York after four years, and then had a quick pit stop in Philadelphia. "The Sanchise'' was traded to the defending Super Bowl champion that dripped with defensive talent, and all he had to do was beat out a seventh-round pick in Trevor Siemian (he of the no pass attempts as a rookie in 2015) and still-green first-round selection Paxton Lynch.
But he couldn't do it, and there was no fairy tale ending to his long, strange saga. Sanchez was released by Denver in its final cut, and wound up signing with Dallas, where he saw the field only for a small dose of mop-up duty behind Dak Prescott and Tony Romo. The Broncos instead went with the unproven Siemian, who started 14 games, posting a good but not great 8-6 record. Lynch got the other two starts, and the two will battle it out again this year for the No. 1 job.
As we should all well know by now, a lot can change in the NFL from late June to early September.