Terrence Wheatley'sparents think their son is weird.
They've told him as much, whenever he tries to talk to them about his favorite subject: the weather.
"Which itself is weird, because my dad is an engineer. So, I'm like, 'OK, you're a nerd, too. So, whatever,'" the Patriots cornerback joked. He knows his parents are just having fun with him, and he enjoys the good-natured give-and-take.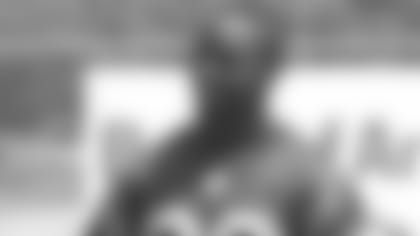 ]()"And my mom's a teacher, so I'm like, 'You're not any better, but I'm the weird one?' It's all right, that's cool."
Wheatley's used to being the only one interested in his lonely hobby. Even he admits with a laugh that he probably watches more of The Weather Channel than is normal for someone his age. Which is why he tends to keep quiet about it around his teammates.
"I never really had anybody to talk to about it," he lamented. But he's more than happy to talk about the weather with anyone who asks him about it. He may be new to the New England area, but he's learned quickly how to gripe about the capricious climate.
"I complain about it every day. 'Man, it's too hot …' Even today, I was thinking, 'It's too cold. There's a cool breeze. I wonder where it's coming from.' I already know where it's coming from. It's coming from the ocean, like it normally is. You've got the cool ocean breeze, which tells you various things, depending on where you are."
Born in Walnut Creek, Calif., on the northeast outskirts of San Francisco, Wheatley's family soon thereafter moved to the Chapel Hill area of North Carolina. It was there, in a state that's so often in the path of major hurricanes that hit the U.S., that the young Wheatley first developed a fascination with weather phenomena.
Yet, he doesn't recall exactly what attracted him to climatology (the study of Earth's climates, their origins and their roles in the environment) and meteorology (the study of weather and atmospheric occurrences).
What he does remember is constructing his own weather station — a conglomerate of instruments that measured temperature, humidity, wind speed and direction, rainfall amounts and other atmospheric readings. He bought the equipment at a nearby nature store, then assembled the various pieces together on the back porch of his childhood home. Wheatley got about five years' use out of his unique contraption.
"I used to check it every day for absolutely no reason," he offered with a shy smile. "I used to check the little rain gauge every day. Even if it didn't rain, I'd still check it."
And when he was finished gathering his own information, he'd go back inside and turn on the TV to get more. The Weather Channel, naturally, was his first stop.
"During hurricane season," he explained, "I had family back in the U.S. Virgin Islands, so I used to watch that constantly, even though there was nothing going on there half the time. I was just interested in it. I knew what was going on pretty much everywhere."
Back then, he was also hooked on the weather reports from one of the local network television affiliates' meteorologists.
"I used to watch him every day for no reason," he chuckled. "I already knew what the weather was, but I still used to watch him. Maybe I'll find another favorite once I start watching the weather here [in New England]."
At a still young age, Wheatley was uprooted once again when his family moved to the Dallas suburb of Plano. His father, Randolph, a former track star at Arizona State, passed on his athletic genes to his son, who became a Texas Relay champion in the triple jump and a district champ in several other events.
Wheatley also took up football at Plano East High School, playing offense, defense and special teams. An honor roll student, he also dabbled in music, learning the saxophone and the trumpet. Football, however, earned him a ticket to the University of Colorado, where he majored in economics.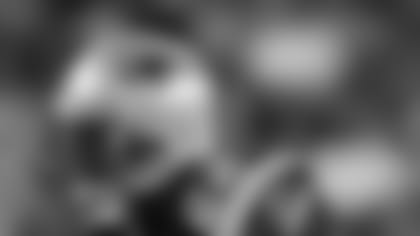 ]()He just couldn't stay away from his secret passion, however. So, he enrolled in as many related classes as he could. He tried to rattle them all off recently.
"Weather and atmospheres, desert meteorology, which was pretty cool … studying deserts and how they form and where they'll form next and why they form and where. Aviation meteorology, which is the study of weather and how it affects airplanes and air travel, ocean currents class.
"It's crazy," he continued with a self-deprecating laugh, "because now I can look up at the clouds and tell you what the clouds are, the actual names. I can tell you how high they are based on the names. It's crazy what I know just from taking a few classes."
His studying hasn't stopped, however. Especially now, in the middle of an active hurricane season. With Gustav and Hanna having struck the United States mainland and Ike and Josephine nipping at their heels, Wheatley has plenty with which to occupy himself in his spare time.
"Oh yeah, I either go online or I'll watch [the hurricane coverage] on TV. I'll watch everything … probably a little too much. I watch Storm Chasers on the Discovery Channel. Or I'll log on to NCAR [the National Center for Atmospheric Research's website] and look at what the water temperature is in the Gulf and stuff like that. I'll read different magazines in terms of what happened with Katrina. Not reading it just for what we learned from it, but also kind of how it happened, why it happened."
Everybody complains about the weather, but nobody does anything about it.
"But, yeah, hopefully, one day, we can fix the weather," Wheatley says of the popular axiom.
When asked his thoughts on the controversial subject of global warming, the still-learning student of weather conceded he needs more information, but believes it needs to be addressed, one way or another.
"I think it's happening to an extent. It's just a matter of trying to figure out how to stop it. But again, you can't. At this point, it's so far along that you almost have to prepare for a worst-case scenario."
Wheatley's solution, for now at least, is for each individual to take a personal approach to reducing his or her own impact on our environment.
"To lessen the blow, you'd have to find a way to soften it, which would be to plan ahead," he declared.
For his part, Wheatley is currently focused on the short-term goal of having a successful NFL career with the Patriots. As any wise athlete would, though, he's also laying a foundation for his post-football future.
Not surprisingly, it involves the weather.
"I plan to, when I'm done [playing football]. I'm going to get a Masters in climatology at some point. I talked to my desert meteorology professor about getting a job, and he said, 'Whenever you're done with football, you can come work at NCAR.' So, I'm going to do that."