With rookie mini-camp set to open at Gillette Stadium tomorrow, the Patriots introduced their two first-round picks with Robert and Jonathan Kraft presenting each with a jersey on the field.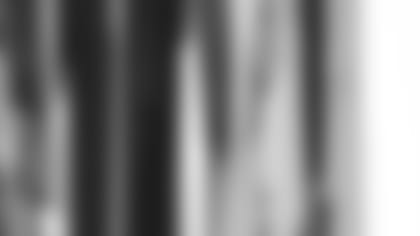 ]()
            Vince Wilfork and Benjamin Watson handled their first trip to Foxborough as well as rookies in recent memory. Wilfork clutched his blue jersey as he answered numerous questions with ease, never appearing the least bit flustered by anything the press tossed in his direction.  

Watson, with his white shirt in hand, may have been even more impressive. His gregarious manner drew many laughs, as did stories of his childhood in Rock Hill, S.C. One anecdote in particular entertained the media the most.
Watson spoke in detail of his upbringing and the 6-3, 253-pound tight end was asked if he ever got into much trouble growing up. After breaking into a big smile, Watson recalled a story from when he was 13 years old.
"I smart-mouthed my Mom one time, I can't even remember what I said," Watson began. "My Mom got on the phone and called my Dad at work and said what I had done. Then she handed me the phone. My father said, 'Benjamin, be ready for a whoopin' at 5 when I get home.'
"I tried to pretend I was asleep, but that didn't work. I even wore sweatpants over my jeans so it wouldn't hurt as much but I still felt it."
Entertaining stories aside, Watson and Wilfork were very impressive. Both were excited to be Patriots and looked forward to joining a winning tradition. Each made several references to the team's recent Super Bowl success.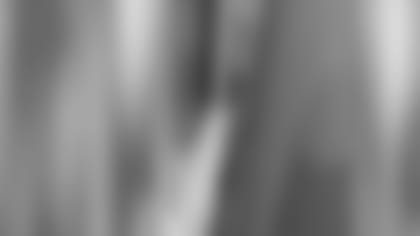 ]()
            Watson, who began his collegiate career at Duke before transferring to Georgia, was particularly happy to be taken in the first round. Entering the draft, he felt he had a chance to be taken that high but as the picks went by he started to change his thinking.  

"I wasn't expecting the Patriots to take [a tight end]," Watson said. "I knew they just took one in the first round and [Daniel] Graham was doing a great job. But someone told me before the draft that the team you least expect to take you will probably take you. I wasn't even watching the draft when the Patriots called me."
Wilfork obviously didn't share the same concerns. For the big Miami nose tackle, it was more a case of when rather than if he'd be taken in the opening round. As soon as the Patriots name came on the TV, the phone rang and Wilfork had his first conversation with Bill Belichick as a professional.
"He told me I was a New England Patriot and asked me what I thought about that," Wilfork said with a big smile. "I was like, 'Are you kidding me? What do I think?' To play for an organization like this, New England, it says a lot. Winning two Super Bowls, almost back-to-back. I'm very excited to be here."
There had been some questions about Wilfork's weight coming into the draft, but he appeared to be in pretty good shape in street clothes. He's listed at 6-2, 344 pounds but said he was more in the neighborhood of 325-330. Either way, don't expect that to be an issue on the football field.
"A lot of people take issue with my weight," Wilfork said. "For me, weight's never been a factor. I've never had any stamina problems or injury problems or back problems. I can go hard for 60 minutes without having to worry about coming out of the game. But whatever weight they want me at it doesn't matter. If they want me at 320 or 325, I'll get there."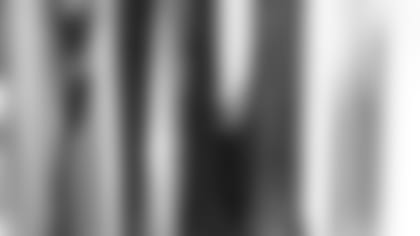 ]()
            Wilfork also expressed his willingness to play in any system. At Miami, he enjoyed success playing head up on the opposing center, as well as in normal four- and even five-man fronts. In each system he was occasionally asked to play one-gap and two-gap and is comfortable in either style. He added that he can adapt to whatever the team asks for and doesn't necessarily feel more comfortable penetrating or holding the point of attack.  

Wilfork enjoyed plenty of team success at Miami, winning the national title as a sophomore and losing in the title game as a junior. That fact wasn't lost on Watson, who spoke with his new teammate on what it was like to win big.
"Vince was telling me how hard it was when everyone is gunning for you," Watson said. "We were saying how great it would be to come here and win another championship with these guys."
One of Watson's teammates and closest friends at Georgia was Miami tight end Randy McMichael. Watson backed up his friend in college and the two speak often. McMichael and his wife flew to South Carolina to be with Watson last weekend during the draft festivities.
"He sold me on the Pats and he plays for the Dolphins," Watson said with a laugh. "[The draft] is just such a long process. It's like five-and-a-half hours and you get fidgety just waiting to hear your name. Having Randy around really helped with that."
While Wilfork was considered a top prospect throughout the 2003 season, Watson sort of burst on the scene thanks to some impressive postseason workouts at the Senior Bowl and the Combine in Indianapolis. That fact led some to fear he was in the Mike Mamula mold of a workout wonder, but Watson has no problem with that classification.
"I do think I'm a workout wonder, but I also consider myself a football player," Watson said. "Some guys don't have to do anything, they just have it. I have to work at it."
They may have had to work at it, but judging from first impressions, both Wilfork and Watson have it.
The Patriots officially announced the signing of seven rookie free agents. Linebackers Eric Alexander (LSU) and Quinn Dorsey (Oregon), defensive tackle Louis Gachelin (Syracuse), cornerback Randall Gay (LSU), punter/kicker Cody Scates (Texas A&M) and long snappers Brian Sawyer (Florida State) and Grant Steen (Iowa) are expected to join the eight draft picks and a handful of others who will receive tryouts for the start of mini-camp workouts Friday afternoon. The group will practice Friday and Saturday in Foxborough.