Walkthrough practices have been popping up more frequently than full-pads sessions over the past few days, giving some untrained eyes the impression that the team has been taking things lightly.
Not so, insists Vince Wilfork.
"Practice is practice," said the nose tackle and 2009 co-captain. "When I'm on the field, I consider it a practice. I try not to count it because I know training camp is a grind.
"We're right on schedule," he added. "For the most part, we have done a good job of coming out here and practicing, understanding the defense and what we're trying to do. We can't take a step backwards, especially not at this point … It's tough, but it will get tougher."
He was alluding to the upcoming visit of the Super Bowl champion New Orleans Saints, who will practice with the Patriots here in Foxborough on Tuesday and Wednesday, before the two teams' preseason opener on Thursday at Gillette Stadium. That it's the defending champions only adds to Wilfork's motivation. The sting of a Monday Night Football thrashing by the Saints last November remains fresh in his mind.
"It's finally time to get some new faces around and compete at a high level. We'll be competing throughout practice. I'm excited. This is my first time doing it, it's a little something different. I'm up for the challenge … Just competing to see where we are as a unit and as a team, playing against the Super Bowl champs. They beat us pretty bad last year, and the first people we see [this year] is those guys. I'm excited about it. I'm going to treat it like a game situation … hopefully everybody else will do the same thing.
The competition between the Patriots' own offense and defense has had the air of a game situation in this camp, particularly when the two sides do battle in goal-line periods. For the most part, Wilfork and his defensive mates have had a distinct advantage when the offense tries to run the ball.
"We're holding up. This is what camp is all about," Wilfork explained. "You won't get any complaints on my end, and I'm pretty sure you won't get any complaints from anywhere else. This is what it takes to be good. We want to be that team that, in fourth quarter, can win ball games. We want to be a good situational football team. All that stuff starts now … where we're at now, we've got a long ways."
Wilfork was also asked for his impressions of the Patriots defense without its former coordinator, Dean Pees(now with the Baltimore Ravens staff), and with head coachBill Belichickassuming a more hands-on role with that side of the ball.
"Dean's a great guy, but at the same time, we have to move forward," Wilfork stated.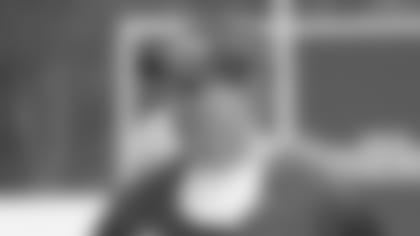 ]()"Bill's been Bill," he added with a chuckle. "Now I see him everyday in our defensive meetings, but I look at him as the same Bill. Great coach, great defensive minded coach. He knows his stuff, and he's proven it. No ifs, ands, or buts why he's the one taking over. That's not a question."
Though he didn't mention him by name, Wilfork commented on the importance of working with linebackers coach Matt Patricia, who appears to be performing many of the roles of a defensive coordinator on the field.
"As a defense, you've got to be on the same page. The defensive line can't just come out here and do their thing, the linebackers can't come out and do their thing. The secondary's the same way. We all have to be in tune, especially the front seven when it comes down to the run game and in the back when it comes to the passing game. We all work together.
"This year," he concluded, "we're doing a real good job of the players getting taught the right way to do things and the way they need to be done. But we need to be more consistent … then we'll be able to compete with the big guys."
The first of those "big guys" arrives here on Tuesday.
One of the speediest Patriots is first-year wide receiver Darnell Jenkins. But the humble Jenkins is almost embarrassed to talk about it.
When told he has the reputation of running a world-class 40 time, Jenkins laughed.
He suffered a knee injury toward the end of his college career, but prior to that, he was lightning fast. Asked if 4.2 is out of the question, Jenkins replied, "Right now it is. A couple years ago, I probably ran a 4.2."
"I run a 4.3 now … I'm just fast," he added with a smile.
For the past couple of years, Jenkins has had to be a fast learner as well, having been with three different NFL teams before joining the Patriots last December.
"It was kind of hard," he said of that experience, "because when I was elsewhere, there were limited opportunities, but everything that was told to you was positive. So, for all this positive feedback to be given, then the negative thing happens and now you're gone, it's like, 'What did I do? How did I do it? What can I do to prevent this?' That's why I come here with the attitude just to work and play my role."
Jenkins says there no uncertainty about where anyone stands on the Patriots roster.
"Nobody has to tell you anything here. What you put on film is what counts. You'll know whether or not you'll get positive or negative feedback based on what you put on film."
And though he may be a long-shot to win an active roster spot, given the competition ahead of him, Jenkins feels he's at least making positive strides.
"I've progressed learning the plays, first and foremost, and just knowing my assignments and my role. I'm here to do whatever I have to do to be part of this team."
Weather: Mostly sunny, upper 80s, breezy**
Who's Hot: Randy Moss **The guy just keeps finding new and jaw-dropping ways to catch the ball with one hand with defenders draped all over him.
Who's Not: Mike Wright **Has attended every practice, but hasn't been in pads all week.
]()Play of the Day: Gronkowski TD catch*
During the 2-minute drill, the rookie tight end was clearly winded after running several consecutive deep patterns. But in the red zone, he mustered enough energy to shake safety James Sanders at the goal line and haul in a pass from Brian Hoyer to finish a scoring drive.
Eleven players did not suit up for Friday afternoon's workout. Four players donned shorts and t-shirts to work on their rehab with the team's medical staff: running back Thomas Clayton, cornerback Terrence Johnson, and defensive linemen Ron Braceand Mike Wright. Seven others were not seen on the field at all, a usual group that included: wide receiver Matthew Slater, cornerback Leigh Bodden, defensive back Bret Lockett, linebacker Gary Guyton, o-linemen Logan Mankinsand Nick Kaczur, and defensive lineman Ty Warren.
On a positive note, three players who had been absent and/or rehabbing were back in full pads: cornerback Jonathan Wilhite, o-lineman Mark LeVoir, and d-lineman Myron Pryor.
Early on, the receivers and cornerbacks squared off in 1-on-1 match-ups in the red zone. Randy Moss drew loud cheers from the fans in attendance when he hauled in a nice pass one-handed over Darius Butlerin the back left corner of the end zone, the one closest to where the fans sit. On his next rep, Butler was shaken badly by newly signed receiver Rod Owens, who faked inside, then cut to that same far left corner. Butler bought what Owens was selling, and Owens easily secured the catch for a score. The crowd "ooh-ed" and "aah-ed." Butler defended his next two passes, but almost accidentally. He wasn't facing the ball either time, but the passes hit his body and fell incomplete. After the drill, Butler got some face-to-face advice from Belichick.
Rookie free agent Buddy Farnhamfrom nearby Andover, Mass. also made a highlight-worthy, one-handed touchdown grab in that same period. He was matched up on Wilhite on the right side of the formation. At the snap, Farnham stuttered-stepped at the goal line and head-faked to his inside left before darting right on a corner route. Wilhite trailed a step behind as the pass looked like it was going to sail out of bounds. But Farnham timed his jump just right and extended his left arm to get a hand on the ball. He bobbled it for a moment, but then brought it to his body and toe-tapped both feet in bounds for the score.
Cornerback Kyle Arringtoncontinues to improve in pass coverage. He's exhibited quickness, good recovery skills, and is almost always as tight as possible with the receiver. It will be interesting to see, when the officials arrive at camp in the coming days (as is NFL tradition), whether Arrington's tight coverage is flagged or not.
Punt team got the bulk of the special teams work, with Patrick Chungserving as personal protector for punter Zoltan Mesko. The rookie Mesko had a decent day kicking. From the back of his own end zone, he unleashed two perfect, booming spirals that sailed 55-60 yards, and two other good boots that didn't turn over, but still traveled some 50 yards. Second time around, Mesko struggled. He appeared to be trying to directional kick from the back of the end zone, but all his kicks went sharply to the right and were significantly shorter than he first half-dozen attempts.
Backup QB Brian Hoyer took nearly every snap in team periods this afternoon, while Tom Brady observed, in full pads, from the sideline.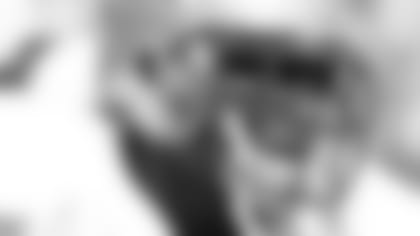 ]()Brandon Tate continued his unofficial streak of making a spectacular catch but landing out of bounds. This time, he extended his body for an overthrown deep ball after getting a step on Devin McCourtydown the right sideline during 11-on-11 action.
After scoring on a post pattern with Brandon Meriweathera good two steps behind him, Moss continued running to the roped-off section where spectators sit behind the end zone and celebrated with a fan in the front row. Moss high-fived the guy a couple of times before rushing back to the huddle.
During the red zone/goal line period of 11-on-11, Hoyer fired an errant pass over the head of Torry Holt. Immediately, Holt turned his attention, and ire, toward rookie receiver Taylor Price. Holt gave Price a pretty good tongue-lashing and waved his arms in a manner that looked like he was admonishing the rookie for not having run a better route.
On both sides of the ball, a lot of the younger and newer players saw significantly more reps during the 2-minute drill and down-and-distance series, which dominated the afternoon practice.