Dante Scarnecchia is a coaching legend. After 34 years coaching for the Patriots, he retired after the 2019 season. Last week, Matt Smith and Bryan Morry caught up with the sure-fire future Patriots Hall of Famer on the Pats from the Past Podcast. There's a lot more to the interview but here are 10 takeaways from the 54 minute episode.
Having what it takes
There are three qualities that can never be compromised on the offensive line: smart, tough and athletic. Scarnecchia said the players don't have to be geniuses, but there is a definite cut-off line where he said a guy is just never going to get it. As far as toughness goes, Scarnecchia said if a player isn't tough, they cannot play on the offensive line. He also added that he doesn't think you can make a player tougher. Scarnecchia referenced the famous Bill Parcells quote, "If they are going to bite you, they are going to do it when they are a puppy." Finally, athletic. While Scarnecchia recognized that you can make some compromises in this area, you can only do so if the player is athletic enough to play the position
2022 Patriots Mock Draft Tracker
Find out what the top 'experts' are predicting the Patriots will do in the first round of the 2022 NFL Draft.
Matt Light vs. Trent Brown
Scarnecchia spent time discussing the differences between Matt Light and Trent Brown. Both were very successful left tackles in the Patriots organization, however, they are built extremely different. Scarnecchia used the example of Brown and Light to drive home the point that coaches can't focus on one prototype of a player to play a particular position.
Steve Neal
Hearing Scarnecchia talk about Steve Neal was fascinating. He spoke about watching Neal's workout and being amazed. Scarnecchia said it was off the charts. Still, there came a point in time where the coaching staff felt like Neal wasn't getting it, and never was going to get it, on the defensive side of the ball. Scarnecchia gladly gave Neal a chance on the offensive line. It turns out Neal's wrestling background made him a natural pass blocker.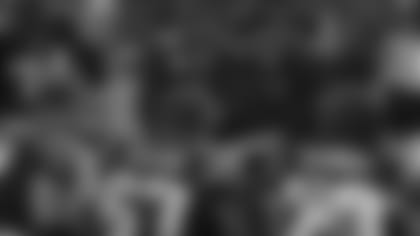 Russ Hochstein
The story about Russ Hochstein and Super Bowl XXXVIII was fantastic. Scarnecchia described it as one of the greatest moments in his coaching career. The week leading up to the Super Bowl, Warren Sapp, former teammate of Hochstein, told ESPN's Tony Kornheiser and Michael Wilbon that the Carolina Panther defensive line would manhandle the Patriots o-line. To make matters worse, Sapp added: "I have seen Russ Hochstein block and he couldn't block either one of you." Scarnecchia said the whole team knew what Sapp said, but never talked about it. Hochstein and the rest of the Patriots offensive line didn't allow a sack throughout the playoffs. Scarnecchia described it as one of the most incredible stories of vindication
20/20 club
According to Scarnecchia, this is how all young coaches start in the NFL. They work 20 hours a day and make $20,000 a year. Scarnecchia shared a story about interviewing young coaches before they were hired with the Patriots. They would often ask candidates what they thought the job would pay. Many would estimate around $70,000-80,000 per year. Scarnecchia and the other coaches would laugh and ask the candidate if they heard of the 20/20 club. He used this point to describe how coaches earn their stripes and pay their dues.
Retirement (Take One)
Scarnecchia retired after the 2013 season. After he retired, the Patriots went on to defeat the Seattle Seahawks in Super Bowl XLIX. A few days later, Scaarnecchia's phone rang. It was Bill Belichick. Whenever a team makes a playoff run, they are behind heading into the next season. Belichick called to request Scarnecchia's assistance in scouting that off-season and to help the coaching staff and scouting department play catch-up. Still retired, Scarnecchia agreed to help the team. However, according to Scarnecchia, the scouting experience is not what got him back into coaching. He remained retired the next season before returning to the Patriots in 2016.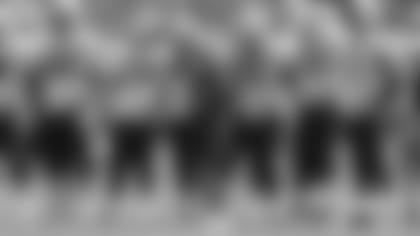 The Return
Scouting didn't give Scarnecchia the bug to return to coaching, but another call from Belichick a few years later did. "Bill called, and I decided to do it," Scarnecchia said. "Thank God I had four unbelievable years here. Three straight Super Bowl appearances, how are you going to do any better than that?"
Satisfaction
While Scarnecchia has retired and made a return once before, it doesn't sound like it will happen again. He said he feels very satisfied with his coaching career. He said watching what NFL coaches went through this season with Covid-19 made it easier for him. The 72-year-old said he didn't know if he could do it.
Grandpa Scar
Scarnecchia has transitioned from full-time coaching to full-time grandpa. He shared stories about going through virtual learning with his grandkids and relearning certain math problems that include multiplication and division of fractions. He recently just finished a 5,000 piece Lego project with his grandson.
New England for Life
Though Scarnecchia won't be coaching again, one thing is for sure, he's not going anywhere. Twice during the 54-minute podcast, Scarnecchia spoke about how he hates moving. After 34 years with the Patriots, New England is and always will be his home.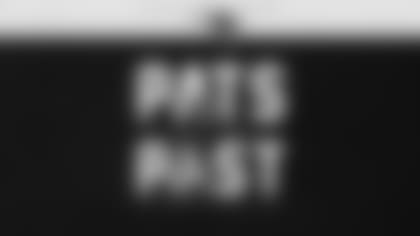 Pats from the Past Podcast
The 'Pats from the Past' podcast features in-depth conversations with some of the greatest Patriots players in franchise history. Hosted by Sr. Executive Producer Matt Smith, and Patriots.com's Paul Perillo, who combined have nearly forty years of experience in the organization to expertly tap into the players and their unique insights.
SUBSCRIBE AND LISTEN ON: