The 7-7 Patriots return to Gillette Stadium on Christmas Eve to take on the surging 10-4 Bengals, winners of their last six-straight while overtaking the Ravens atop the AFC North. Joe Burrow and his vaunted attack had Cincinnati in the Super Bowl last season and 2022 has shown it was no fluke. Burrow has only reinforced his spot as one of the best young quarterbacks in the game and one who will provide a stiff test for the Patriots defense.
The biggest question might be where New England's mindset is coming off a last-second gut-punch loss to the Raiders. With their playoff hopes dangling by a thread and their backs up against the wall, can the Patriots bounce back and show they can hang with the iron of the AFC?
Here are the key players to watch in another pivotal contest for the Patriots.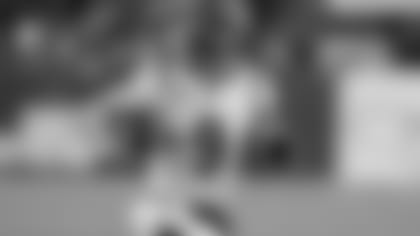 Joe Burrow
After a slow 0-2 start to the season and surviving four games without his top receiver, Joe Burrow has reminded everyone how he got the Bengals to the Super Bowl last season, throwing 31 touchdowns to just 10 interceptions, while also rushing for another five touchdowns. In his third season Burrow has fully blossomed at quarterback as he has Cincinnati on a six-game win streak that includes victories over playoff contenders Tennesee, Kansas City and Tampa Bay. Burrow has three fourth-quarter comebacks with four game-winning drives this season and has the cool, calm and collected temperament to torch any defense no matter the situation. He'll give the Patriots passing defense their toughest challenge to date.
Ja'Marr Chase/Tee Higgins
Chase missed a handful of games early in the season but has since returned and resumed the torrid pace from his rookie season. In 10 games, Chase has 81 catches for 881 yards and eight touchdowns, but his absence also opened the door for an expanded role for Tee Higgins. Higgins has 65 catches for 894 yards and six touchdowns and appears poised to hit career highs in all categories. This is yet another in a running list of tough receiver matchups for the Patriots. They acquitted themselves well last week against the Raiders' weaponry until the final drive and will be looking for a similar effort against the Bengals, but hopefully one that includes a final closeout.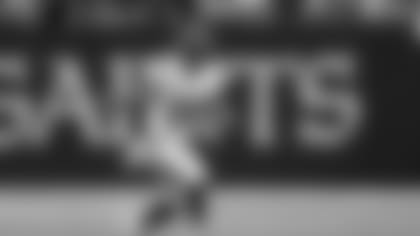 Joe Mixon
A week after facing one of the most balanced backs in the league in Josh Jacobs, the Patriots will see another one in Joe Mixon, who has 1,079 yards from scrimmage with 722 rushing yards, six rushing touchdowns, with 48 receptions and two receiving touchdowns. The Pats did a great job containing Jacobs last week, thanks to strong performances by the front and linebacker Ja'Whaun Bentley, who led the team with six stops. Mixon will once again stress the front of the defense while benefitting from all the attention that Chase, Higgins and tight end Tyler Boyd (50 catches, five touchdowns) will receive.
Cameron Sample/Joseph Ossai
The Bengals defense has been largely powered by their two defensive ends, Trey Hendrickson and Sam Hubbard, as they've combined for 12.5 sacks and cause a lot of disruption but Hubbard is not expected to play while Hendrickson missed last week with a broken wrist and could miss another one this week. He's been a limited practice participant. That means Sample and Ossai could be forced into the fire as replacements and the Patriots should look to attack the two second-year players. The Patriots didn't allow a sack to vaunted rushers Maxx Crosby and Chandler Jones last week. They'll need a similar plan this week, especially if Hendrickson can play. His 18 QB hits and 29 hurries both lead the defense.
Logan Wilson
A tackling machine with 106 combined tackles and a team-leading 41 stops, Wilson is the proverbial straw stirring the drink on the second level of the Bengals defense. Wilson is all over the place, a force in pass defense (one interception, three passes defensed) who also makes plays behind the line of scrimmage (six QB hits, three tackles-for-loss). Getting Rhamondre Stevenson free and clear of Wilson's tenacious pursuit will be a big key to jumpstarting the rushing attack.
Mac Jones
Coming off a shocking loss in which he played one of the worst statistical games of his career, there's a lot on Mac Jones over the course of these final three games. Some of it is his own doing but much of it is not. But opportunity remains for Mac and the offense to show signs of life down the stretch. These final AFC showdowns are going to be dissected all offseason as now we get a true litmus test for the 2022 Patriots outside the division for the final time this year. Despite everything can Mac spark an offensive resurgence? Will the team rally around him or will they fade down the stretch after having their hearts ripped out by the final play in Vegas? The Bengals defense is a cohesive unit that will make life difficult.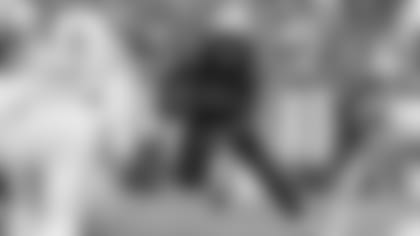 Rhamondre Stevenson
Stevenson has gone above and beyond this season and he flashed with arguably the best performance of the season against the Raiders with 172 rushing yards. With 1,295 all-purpose yards, it's hard to imagine where the Patriots offense would be without him, as he leads the team in both rushing and receptions. Often this season he's made something out of nothing, while some of his situational carries, like last week's 26-yard rush that got New England off of their own two-yard line, have been critical. It's clear that Stevenson will play a key role down the stretch and should provide enough of a threat to keep the Bengals honest against the run to open some things up in the passing game. He's 86 yards away from surpassing 1,000 rushing yards for the season.
Jakobi Meyers
Meyers has been everything the Patriots could've asked for after coming in as an undrafted rookie free agent. He's fought through multiple injuries this season and delivered some of the most needed clutch catches. That's why his decision to throw a lateral back to Mac Jones, one that went horribly wrong, is so tough to swallow as it came from a player who has done it all right. The best way to flush it? A bounceback effort like the ones he's been turning in for most of the season. With just four catches over the last two games, which included one missed due to a concussion in between, Meyers will be looking to get his production back up over the final three games. A pending free agent, Meyers should put his best film out over the final few games of the season and erase the memory of the failed lateral.
Josh Uche
Uche added another half sack against the Raiders as he continued a hot streak but one that wasn't quite hot enough to help close out the Raiders on their final drive of the game. He was conspicuously absent from the final touchdown-scoring play, as it's clear the Patriots need their pass rush to lead the way to victory, especially against teams like the Raiders and Bengals that can score from anywhere on the football field. Uche's performance over the final three games will say a lot about his development and potential for 2023.
Marcus Jones
Jones, along with Stevenson, have been the two most exciting developmental pieces this season and last week the rookie showed his progress in coverage while continuing to provide a boost on offense and as a returner. The final touchdown was a tough play for the rookie cornerback and one he should certainly learn from. Until that final drive he acquitted himself extremely well against Davante Adams in coverage. Jones' all-around contributions have been dynamic and exciting and as injuries continue to persist in the secondary he could see another huge challenge this week against some of the Bengals threats.