The Patriots return to Las Vegas for the third time in two seasons to face their former offensive coordinator Josh McDaniels and the Raiders in a matchup between two teams fighting to stay relevant in the young 2023 season.
The Raiders (2-3) picked up their second win of the season on Monday night against the Packers, but the season has thus far been an offensive struggle for quarterback Jimmy Garoppolo and his healthy array of surrounding playmakers that include Davante Adams, Josh Jacobs and former Patriot Jakobi Meyers. Vegas' offense currently ranks 29th in points, 24th in EPA and 31st in DVOA, similar to the Patriots' offensive rankings of 32nd in points, 32nd in EPA and 28th in DVOA, as both teams have struggled to score while turning the ball over at an excessive rate.
Last season, the Patriots fell to the Raiders in the final moments of their Week 15 contest after Rhamondre Stevenson and Meyers both attempted laterals on the the game's play despite a tied score, with Meyers' long toss intended back for Mac Jones getting intercepted by Chandler Jones who returned it to the end zone for a game-winning touchdown. It was a shocking walk-off loss and one that the Patriots will be looking to erase any memory of this weekend.
Having lost two straight, the Patriots spent this week resetting and looking for answers. However, there aren't many obvious changes, as new injuries to Juju Smith-Schuster and Pop Douglas provide new complications for an offense looking for an identity. With Mac expected to be back under center, the Patriots will once again see if they can jump-start their offense, while also hoping that new game-changing playmakers can emerge on defense.
Here are the key things to watch in Vegas, baby.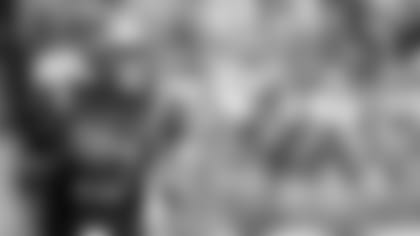 Can Mac get on track?
Mac Jones has suffered through the worst two-game stretch of his career, completing a total of 24 passes while compiling six total turnovers, via four interceptions and two fumbles. After speculation early in the week that Mac could get a week off, the Patriots confirmed he'd remain under center against the Raiders. On paper, the Raiders are the worst defense Mac has gone up against this season, ranking 20th in points, 27th in EPA and 28th in DVOA, but those stats are worthless between the white lines, where all of the former Patriots on the Raiders staff and roster know exactly what they're facing and how to attack it.
Last year, Mac was 13-of-31 for 112 yards with no touchdowns and no interceptions as the Patriots points came entirely from a Kyle Dugger pick-six, three Nick Folk field goals and a 34-yard touchdown rush by Rhamondre Stevenson. The Raiders will hope to shut down the Pats passing attack in a similar fashion as Mac tries to finally find his stride with the offense.
"There's a lot of things I can do really well, and one of those things is my ability to communicate and be myself," said Mac this week. "I haven't done that here at times, and I just need to be consistent with that and be Mac. A lot of the guys I have a great relationship with, and they're some of my closest friends, not only on the field, but off the field, so let's carry that into the games."
OL vs. Crosby
You don't have to look very far to find what Mac's biggest issue will be, it's going to be the relentless attack of Maxx Crosby. Crosby has five sacks and seven quarterback hits, but those numbers don't do justice to how disruptive the defensive end is. He's especially troubling when considering the Patriots have one of the most pressure-friendly offensive lines in the league, with right tackle Vederian Lowe having allowed a whopping 25 pressures.
Riley Reiff provided some solid reinforcement last week at guard and is a good bet to remain there as a starter this week. Can his insertion make enough of a difference? Will the Pats continue to let Lowe man the right side? They'll need answers this week for Crosby, because as we've seen, pressure has had a way of causing the Patriots offense to implode, getting Mac Jones off his timing and submarining the entire operation to the point where they're rating as one of the worst offenses in the league.
"[Maxx] Crosby, a very, very disruptive guy, causes a lot of problems in the running game and the passing game, led the league in TFLs last year, just a very disruptive guy," said Bill Belichick this week.
Stopping Adams and Meyers
Offensively, the Raiders have some of the most dangerous weapons in the game as well and it all starts with Davante Adams, arguably the best receiver in the game. Adams already has 37 catches for 442 yards, more than double the output of any Patriots receiver to this point. Last year the Patriots were able to hold Adams to just four catches for 28 yards, however, it was the other receivers that did the damage, with Mack Hollins and Keelan Cole stepping up to produce points.
"Offensively, [Davante] Adams is certainly a Hall of Fame receiver," said Belichick. "He's ready for it. This guy's had tremendous production – touchdowns, receiving yards, catches, you name it."
This year, it will be a familiar secondary problem, Jakobi Meyers, who has continued his consistent production in Vegas with 25 catches for 274 yards and three touchdowns, and is on pace for the first 1,000-yard receiving season of his career. With injuries thinning the Patriots secondary depth, Meyers should see plenty of Myles Bryant in the slot, a fellow undrafted player who made the Patriots a year after Meyers entered the league. Taking away Adams is one problem, but not letting Meyers keep the chains moving might be the bigger challenge this weekend.
Patriots receiver depth charge?
With Juju Smith-Schuster and Pop Douglas in concussion protocol, the Patriots will likely have to tap some of the receiving depth this weekend. Tyquan Thornton began practicing this week after a stint on Injured Reserve and his activation would provide a welcome injection of speed and length to the receiving group. Next up could be Kayshon Boutte, the rookie who filled in for DeVante Parker in Week 1 but has not played since. Practice squadder Jaelan Reagor, a former first-round pick, could be another option as the team looks to shake things up a bit.
With two open spots, mainly in the slot, the Patriots will have holes to fill and new opportunities to see some different pieces in their attack.
Takeaways
If there's a stat that has been most jarring for the Patriots, it's their -8 turnover ratio that ranks them 31st in the league. It tells a story for both sides of the ball. Offensively, they're tied for the second-most giveaways (10) and defensively they are at the bottom of the league, forcing just two takeaways which both came in the first two weeks of the season, a Jabrill Peppers forced fumble in Week 1, and a Christian Gonzalez interception in Week 2. Since then, the takeaways have dried up and the giveaways have increased, as the Patriots themselves have hurt themselves by allowing games to spin out of their control.
Last year, the Patriots had 30 takeaways, second-best in the league and a big reason why they could exploit some of the lesser quarterbacks they faced and pick up some needed wins. WIthout those takeaways this year the results have been decidedly lopsided of late.
The Raiders could be just what the Patriots need, as they lead the league with eight interceptions and have just four total takeaways themselves. One of these defenses is going to step up and force some takeaways and it's likely that team will win this game.
Jimmy G.
Old friend Jimmy G. leads the league with seven interceptions as his usual ball security has taken a hit in his first year with Vegas. Still, Jimmy's experience and quick release are assets that can do damage to a Patriots defense that had trouble pressuring the quarterback last week. Without Matthew Judon the Patriots will be forced to be more aggressive with their blitzes, and Garoppolo has taken seven sacks in his last two games under center after taking zero in his first two games of the season.
Garoppolo has a 63.4 passer rating with a touchdown and two interceptions when blitzed and a 46.2 rating with one touchdown and three interceptions when under pressure. It seems clear that the Patriots have to get to Jimmy and get there quickly and then they could force some game-changing plays that have been absent over the last three weeks.
Containing Josh Jacobs
Not to be forgotten, the 2022 NFL rushing champ Josh Jacobs (1,635 yards) remains another potent threat for the Patriots to deal with. This year, Jacobs has gotten off to a much slower start, at least on the ground, picking up just 235 yards and two touchdowns with a 2.9 yard-per-attempt average. He's going to get his 20 carries against the Patriots and while New England's run defense hasn't been one of the biggest problems on the team, they've been stuck near the middle of the league, 16th in rushing yards allowed, 12th in average rush EPA allowed and eighth in yards-per-attempt allowed.
With so much attention focused on Adams and getting to Jimmy G. it could open the door to a breakout game from Jacobs if the Patriots aren't careful. Last year he had 93 yards on 22 carries.
"[Josh] Jacobs, 2,000 yards from scrimmage last year, leads the league in receiving this year with running backs," assessed Belichick. "So, he's had a little more production in the passing game this year than in the running game, but he's been very productive, hard guy to handle."
Special play needed
After coming in 32nd in special teams DVOA the Patriots took strides to improve the units but five weeks into the season they are back at the bottom of the league's DVOA rankings. Part of that is due to missed field goals, as rookie Chad Ryland is 4-of-8 on the season, missing another one last week against the Saints. The absence of returner Marcus Jones has also had an impact, but even standout play from Brenden Schooler and the addition of Chris Board along with the long-term reliability of Matthew Slater haven't been enough to help the Patriots consistently win the third phase.
They'll need to be better this week as they're going up against one of the better special teams groups in the league, ranking 12th in DVOA. The Raiders' specialists are especially effective, earning praise from Bill Belichick.
"[Daniel] Carlson, may be behind [Justin] Tucker, but that's about it," said Belichick. "This guy's a tremendous kicker and [AJ] Cole, a tremendous punter, so two specialists that are as good as anybody we'll see."
Daniel Carlson has made 5-of-7 field goal attempts this year, with two misses coming from beyond 50 yards.
Careful of Josh
Josh McDaniels' intimate knowledge of the Patriots is a factor each time the team faces him and while his familiarity with the team will certainly be lessened in his second season away from the team, McDaniels still has a set of values and ideas that will come into play. Perhaps a big one will be his willingness to throw some trick plays at the Patriots. We saw plenty of those while he was the offensive coordinator here and even last week McDaniels tried to call a double pass that was snuffed out by the Packers.
With Jakobi Meyers' former quarterback resume and ability to throw the ball, it could be an appetizing option for McDaniels to let the former Patriot throw a potential dagger against his old team. The Patriots defense must have excellent awareness for potential trickeration.
All the former Patriots
The list of former Patriots both on the staff and roster include some very notable names from New England's past like Brandon Bolden, Danny Amendola, Mick Lombardi and Patrick Graham. That kind of institutional knowledge can be a double-edged sword, as they know the Patriots but the Patriots also know them and what their preferences are.
"Vegas, this is a team we certainly have a good level of familiarity with – eight guys on the coaching staff, five scouts, nine players, whatever it is," said Belichick. "A lot of guys that have been here that I've worked with, we've worked with. Josh [McDaniels] has done a good job here molding the team together here, great tradition, great franchise with the Raiders and that organization, going back to Al [Davis] and all the success that they had throughout their storied history."
There will be no time for catching up. Both teams badly need a win and the result will likely be a back-and-forth struggle that comes down to the end just like last year.
DISCLAIMER: The views and thoughts expressed in this article are those of the writer and don't necessarily reflect those of the organization. Read Full Disclaimer