The 0-2 New England Patriots travel to the Meadowlands on Sunday to face the 1-1 New York Jets in search of their first win of the season. The Jets season went sideways on their fourth offensive play when quarterback Aaron Rodgers was lost to an Achilles tear that will cost him the season. Forced to reinsert Zach Wilson, the Jets still managed to upset the Bills in overtime powered by a talented duo of running backs and four takeaways. New York couldn't keep that magic going last weekend as they were dispatched by the Cowboys in a 30-10 drubbing, falling to 1-1 as they prepare to return home to host a divisional rival.
Even though the Patriots have beaten the Jets 14 straight times dating back to 2015, New York still features a talented team that is loaded with first-round picks that will make like difficult for New England. Running back Breece Hall is back after seeing his rookie season come to a crashing end due to an ACL tear, forming a potent twosome with veteran acquisition Dalvin Cook, while Sauce Gardner is already among the game's top cornerbacks and Quinnen Williams is a powerful defensive tackle who will give the Patriots blockers plenty to worry about.
With their backs against the wall early in the season, there will be no style points awarded. The Patriots simply need a win no matter what it looks like. Here's how they can get it with the 10 to Watch!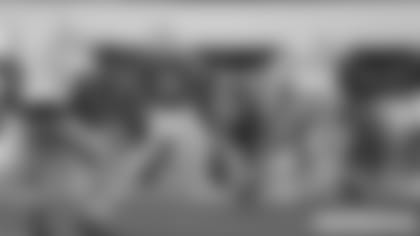 1. Patriots Offensive Line Health and Progress
The Patriots offensive line has allowed 30 pressures through two games, an astronomical number that takes precedence over the rest of the team's issues, especially against an experienced and disruptive Jets front. Some of those struggles are understandable, they inserted Vederian Lowe at left tackle for Trent Brown and he allowed three pressures and a sack, while Calvin Anderson got his second start at right tackle and allowed a team-high four pressures with a sack and a QB hit. Cole Strange and Michael Onwenu saw their first action of the season and showed some rust. Trent Brown's return would be a huge first step, and early signs are promising as Brown was present at practice this week after signing a contract adjustment. It appears the big left tackle is trending toward being ready. The right tackle spot is a bigger question, with Sidy Sow, who also returned this week to practice, Anderson and Lowe all in competition for the spot.
Continuity would be a major first step this week. If Brown's back, they'll have four-fifths of their expected starters finally in place for the first time all year. That group must gel and settle in, both in pass protection and in run blocking.
2. Get the Ground Game Going
The lack of a running game has been the second-biggest issue for the offense, averaging 3.5 yards per carry while coming in at 27th in rushing yards and 22nd in rushing yards-per-attempt. PFF has their run blocking ranked dead last in the NFL, highlighting their early season struggles.
Bill O'Brien admitted this week that getting the ground game going is vital for the progression of the offense. They might be short on depth but for now, Stevenson and Elliott should be better than what they've shown so far. Last week against the Dolphins was especially disappointing after Miami was gashed by the Chargers for 233 yards, yet the Patriots picked up just 88 yards on the ground.
"We have to improve the running game, there's no doubt about that," said O'Brien. "I think that starts with us as a coaching staff. We have to do a better job of what we believe we're going to see and then what we actually see on game day. I think the players, they'll continue to work very hard. Some guys have been out for a while and are just getting back in. I think you'll see improvement in run blocking and pass blocking Not just with the line but with the tight ends and then obviously with the backs. We have to get the running game better, and we're gonna work very hard on that this week."
The Jets allowed 97 yards to the Bills on the ground and 134 yards to the Cowboys, and they have yet to allow a rushing touchdown. It won't be easy to get things rolling this weekend but it might be forced upon them with rain and wind in the weather forecast.
So much of the offense is connected to the offensive line and the ability to run the ball. They've scrapped their way through two games with spotty protection and limited rushing effectiveness, but with improvement in those two areas, things like explosive plays and play action could start to flourish.
3. Fast Start
Again, there's no real secret here. The Patriots have fallen into double-digit holes to start both of their first games and those beginnings have played a major impact the rest of the game. On one hand, things like turnovers and penalties are absolute killers and have played a significant part in both poor starts, however even with those kinds of mistakes the offense has to find a way to overcome them and still produce points.
"The start of the games we've moved the ball and then something happens, whether it's a pick-six or a sack," said O'Brien. "We have the right idea when it comes to opening these games, again we have to be able to string the plays along so we can come down and get points and not stall around that field. Hopefully, that will improve. It has to improve."
Unfortunately, slow starts aren't just an isolated feature to 2023. They've been an element of too many games over recent seasons. The team has to find a way to break the trend, they have just four first-quarter touchdowns in their last 19 games.
4. Two TE emergence
Through two games the Patriots have remained an 11 personnel team, but the rise of the two tight end 12 personnel is something to keep an eye on. So far the Pats have spent 47.7 percent of the snaps in 11, while running 12 personnel 36 percent. Last year the split was 71 percent 11 personnel, 15 percent 12 personnel, so clearly things are on the rise after the additions of Bill O'Brien and tight end Mike Gesicki. Hunter Henry has already put up two touchdowns, tying his season total from 2022, and setting a pace to potentially surpass his nine touchdowns from 2021.
Even recent addition Pharoah Brown has gotten involved as a blocking tight end, with the Patriots opening last week's contest against the Dolphins with three tight ends, playing a total of six snaps of the package in the game.
Everyone remembers what the Patriots did back in 2010-2012 with multiple tight ends and while this year's doesn't look like it will be the factor it was during those seasons, it's one of the biggest shifts in the offense so far this season and one that should be further deployed against the Jets.
5. Get Popping
Pop Douglas delivered two promising catches before fumbling on the second drive of the game and never taking another offensive snap in the game. That kind of mistake can be expected from a rookie, that's why Pop should be right back in there this week as the team desperately needs players with juice like he has. Juju Smith-Schuster took over in the slot for Douglas, but the downgrade in quickness hampered the offense's ability to generate big plays, as Juju had five catches for just 28 yards.
Douglas has what the offense needs and the team should look to continue to expand his role instead of relegating him to the bench for a mistake that happened early in the first quarter.
"We have to do a better job of continuing to get everybody involved in the game plan throughout the game and that's what we'll do," said O'Brien. "I think Pop will learn from what happened on Sunday. Pop's had a really good rookie experience so far, from OTA's to training camp to where we are now. Pop has done a lot of really good things. We like it when Pop's in the game."
6. Stop the Run
The Jets should lean on their running back duo of Breece Hall and Dalvin Cook to make life easier on quarterback Zach Wilson, putting a significant focus in the game on the Patriots front seven run stoppers like Davon Godchaux, Lawrence Guy and middle linebacker Ja'Whaun Bentley. Last week the Patriots dared the Dolphins to run and they took the challenge, posting 145 rushing yards, including a 43-yard touchdown scamper right through the heart of their defense.
The Patriots run defense is 20th in yards-per-attempt, and while the Jets posted just 64 rushing yards last week, their attack is potent and worth careful consideration. Dallas built an early lead that largely took Hall and Cook out of the game. That's a route the Patriots would love to take, however, it's more likely it's going to come down to the defensive line winning their matchup, dominating the line of scrimmage and letting second-level players like Bentley get the stops.
"Everybody's at the point of attack with those guys," said Demarcus Covington of the Jets three-headed backfield, including Michael Carter. "The ball can go anywhere so they're downhill running backs who can attack you on the outside and so I think our DB's need to be ready to tackle well. They do a good job, especially making the first tackler miss. They do a really good job with their stiff arms And really we got to make sure both edges are set in the defense. Very downhill patient runners that can take the ball anywhere so they've definitely got a good combination of backs."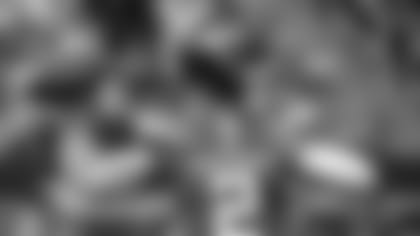 7. Force Wilson Mistakes
Zach Wilson is 0-4 against the Patriots with two touchdowns to seven interceptions. In last year's Week 11 matchup, Wilson avoided any turnovers and the result was a 3-3 tie that was broken in the final moments by a Marcus Jones walkoff punt return. If Wilson plays a similarly clean game this year's contest could be just as close. But if the Patriots are able to stop the run and force Wilson into third-and-longs, that's when he's made his game-changing mistakes.
The Patriots must put the game in his hands and force the third-year quarterback to make consistent plays to post points.
"Obviously [Wilson] has the ability to extend plays, the ability to scramble whether it's to throw or to run," said defensive line coach Demarcus Covington this week. "We definitely need to be disciplined with our pass rush. Make sure we've got them contained in the pocket. Make sure we do a good job having vision on them and doing a good job with the rush lanes. Be aggressive in the rush, but with good discipline."
8. Watch the Sauce
Sauce Gardner is this decade's Darrelle Revis, a physical man coverage corner who can take on top receivers and make plays on the ball. Gardner is still looking for his first pick of 2023, and has been targetted 12 times, allowing 10 receptions for 9.3 yards per attempt. Gardner plays almost entirely on the left side of the defense, meaning the Patriots can keep downfield threat DeVante Parker away from him, as Parker plays a majority of the snaps on the offense's left.
Will the Jets choose to move Gardner around to make it harder for Mac Jones to avoid looking in his direction? The Jets have other playmakers still waiting in the secondary, with Jordan Whitehead already logging three interceptions off of Josh Allen in the season opener. For a team like the Patriots that is dying to avoid turnovers, Sauce could short-circuit that plan.
"We have to do a good job of making sure we have the right people lined up across from [Gardner]," said O'Brien. "We have to do a good job of making sure that we're running the right routes that we believe are good against those types of players, which really aren't that many. We have to do a really good job of understanding what we're going against, and then the skillset of our players against that skillset that we're going against, that's something that we try to spend a lot of time on."
9. Garrett Wilson and Friends
A close back-and-forth game can be broken open with one big play and second-year receiver and 2022 Offensive Rookie of the Year Garrett Wilson will be the most explosive player on the field, capable of a game-changing play at any time. Last week, Wilson took a short pass 68 yards for a touchdown, the kind of explosive play the Patriots haven't seen from their own offense this year.
Cornerback health is a big question mark this week, with Jonathan and Marcus Jones both on the injury list after the weekend. Jonathan missed the game with an ankle injury but returned to practice this week, while Marcus left the game with a shoulder injury and was not spotted during practices. Those injuries come with Jack Jones already on IR. Not a great couple of weeks to be keeping up with the Joneses. Getting Jonathan back would afford the Patriots a lot of flexibility in their secondary, but if he's limited the team could really be challenged to match all of the Jets secondary veteran threats like Randall Cobb and Allan Lazard.
It's not hard to see Shaun Wade and Myles Bryant playing major roles, leaving a lot on Christian Gonzalez's plate.
10. Get Clutch
Last year the Patriots got their clutch play against the Jets from their special teams, and while slow starts have been a major storyline through two games, the lack of finish has been nearly as frustrating. Everyone continues to wait for the Patriots to pull out a late victory behind Mac Jones' engineering a critical drive. In a divisional game with two good defenses, it's a good bet this one will offer another opportunity for Mac and the offense to put the game away with a couple scoring drives in the fourth quarter.
Is this the week we finally see that win? For an 0-2 team, the Patriots will take a W no matter what it looks like.
DISCLAIMER: The views and thoughts expressed in this article are those of the writer and don't necessarily reflect those of the organization. Read Full Disclaimer