WEEK 3 · Sun 09/24 · 1:00 PM EDT
Patriots
New England Patriots
AT
After starting the season with two consecutive home games, the New England Patriots will begin back-to-back road games, starting this Sunday when they travel to face the New York Jets at MetLife Stadium for their second straight AFC East matchup. Following the Jets game, the Patriots will travel to Dallas to face the Cowboys.
New England enters this week with 14 straight wins over the Jets
SERIES HISTORY
The New England Patriots and New York Jets will meet for the first of two scheduled 2023 meetings this week. The Patriots will host the Jets in the final week of the year in a game that has a time and date that is not set yet. The Patriots enter this week with 14 straight wins over the Jets, including series sweeps in each of the last seven seasons. The 14 straight wins are second in team history to the 15 straight wins the Patriots had over Buffalo (2003-10), and the seven straight series sweeps are the most in team history.
Overall, the Patriots have 23 series sweeps over the Jets with 14 under Bill Belichick and 16 under Robert Kraft. 
New England leads the series, 73-54-1 overall. The Patriots are 39-25-1 all-time in home games against the Jets, including 19-4 at Gillette Stadium. 
The teams have played in the postseason three times – a 1985 Wild Card game, a 2006 Wild Card game and an AFC Divisional game in 2010. New England beat the Jets, 26-14, in 1985 at the Meadowlands en route to Super Bowl XX. In 2006, the Patriots defeated the Jets, 37-16, at Gillette Stadium and the Jets beat the Patriots, 28-21, in the 2010 Divisional playoff game in Foxborough.
New England is 44-16 against the Jets since Robert Kraft purchased the team in 1994.
New England's 73 overall victories over the Jets (including two playoff wins) are the second-most over any single opponent, trailing only the 77 all-time wins over Buffalo.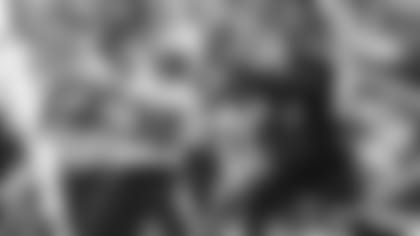 SERIES TRENDS
NEW ENGLAND 73, NEW YORK 54, 1 TIE
(INCLUDING NEW ENGLAND 2, NEW YORK 1 IN PLAYOFFS)
Home Record: 39-25-1 (incl. 1-1 in playoffs)
Record in Foxborough: 35-19
Gillette Stadium: 19-4 (incl. 1-1 playoffs)
Foxboro Stadium: 16-15
Record in Boston: 4-5-1
Record in Birmingham, Ala.: 0-1
Road Record: 34-29 (incl. 1-0 in playoffs)
MetLife Stadium: 10-3
Giants Stadium: 17-10 (incl. 1-0 playoffs)
Shea Stadium: 5-14
Polo Grounds: 2-2
Seasonal Sweeps: Patriots 23 (most recent '22), Jets 14 ('00)
Bill Belichick vs. N.Y. Jets: 38-12 (37-11 with New England)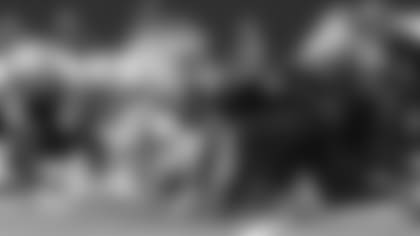 SCOUTING THE MATCHUPS
When the Patriots run - Edge: Jets
Nothing has gone right for the Patriots ground game in the early going as Rhamondre Stevenson and Ezekiel Elliott have both been held in check thus far. Stevenson is averaging less than 3 yards per carry on 27 attempts, and Elliott isn't much better at 3.5 on his 12 carries. Clearly the upheaval up front has played a role in the slow start but given the fact that the Dolphins allowed over 200 rushing yards to the Chargers in Week 1 the performance was more than a little disappointing. Things don't figure to get much easier this week on the road against a Jets defense that will likely enter the game in a foul mood after a lackluster performance in Dallas. The Cowboys rolled up 30 points against New York, some of which were the result of turnovers, but the Jets expect better. Up front, Quinnen Williams and Quinton Jefferson lead a stout defensive line in front of linebackers C.J. Mosley and Quincy Williams. That group is tough to run on, as evidenced by the Cowboys average of just 3 yards a carry including Tony Pollard's 2.9-yard average on 25 carries. Cole Strange, David Andrews and Mike Onwenu will have to be more consistent against the Jets tough front to get things going. Stevenson and Elliott have yet to get untracked in 2023, and the Jets defense won't make that task any easier.
When the Patriots pass - Edge: Jets
The Jets are no picnic to throw against either. Corners Sauce Gardner and D.J. Reid are solid, as is nickel back Michael Carter. And safeties Tony Adams and Jordan Whitehead are opportunistic playmakers, particularly Whitehead, who picked off three Josh Allen passes in the Monday night win over Buffalo in the opener. The Jets can also get after the passer and they like to spread the wealth. Jefferson leads the team with two of the Jets six sacks. The one area New York's defense would probably like to see improve is third down. Dallas converted 9 of 18 third-down attempts in Week 2 and for the season New York ranks 22nd in the league, allowing over 45 percent. The Patriots offense comes into the game struggling to find any semblance of consistency and production. At times Mac Jones has been able to move the ball but it hasn't translated to points. The problem has been up front where the patchwork group of offensive linemen has had trouble protecting Jones. Opponents have racked up six sacks but that doesn't begin to tell the story as Jones has been forced to throw the ball sooner than he'd like frequently. DeVante Parker returned after missing the opener and made some plays against Miami. He could be a key figure as a drive starter on Sunday as Bill O'Brien might look to take some pressure off Jones by throwing on early downs in an effort to stay out of obvious passing situations. It won't be an easy task.
When the Jets run - Edge: Patriots
New York wants to run the football and from a statistical point of view they appear to have the potential to do so effectively against the Patriots. Miami's Raheem Mostert repeatedly gashed New England's front for 121 yards on 18 carries including a game-sealing 43-yard touchdown run. As a result the Patriots rank 23rd in the league in rushing yards allowed (121) and 20th in rushing yards per play (20th). Those numbers are a bit deceptive, however, as Miami did most of that damage. The reason the Dolphins production is deceptive is the Patriots were forced to use a lighter front (in terms of numbers) due to Miami's explosiveness in the passing game. That left them vulnerable up front, and that won't be the case against Breece Hall and Dalvin Cook in New York. The defensive game plan likely will include devoting extra bodies to keep the Jets running game from gaining much traction, which will mean the Patriots will need better performances from Davon Godchaux, Lawrence Guy, Christian Barmore, Keion White and Deatrich Wise. That group needs to own the line of scrimmage, which will then put the game in the hands of Zach Wilson and the Jets passing attack. Buffalo was unable to do that consistently and lost. A week later the Cowboys shut down both Hall and Cook, limiting that pair to just eight total carries. This is a matchup the Patriots need to win.
When the Jets pass - Edge: Patriots
Assuming the defensive front can bounce back, this is where the Patriots defense can cash in. Wilson has been mistake-prone throughout his young career and that has been the case against the Patriots. He threw three picks, all of which came when he tried to extend plays and made poor decisions under pressure, in the first meeting a year ago. It was the single biggest difference in a game the Jets otherwise enjoyed plenty of success in. The Patriots will look to create some more mistakes on Sunday as they try to keep a talented group of pass catchers under wraps. Garrett Wilson is one of the best young receivers in football. He hurt New England in the first meeting a year ago, catching six passes for 115 yards in the Jets 22-17 loss at MetLife Stadium. That could create an interesting matchup with rookie Christian Gonzalez, who has been impressive at times in his first two games. Jonathan Jones missed the Week 2 loss to Miami, and Marcus Jones was lost for that game early due to a shoulder injury. That makes depth a concern in the secondary, especially if Wilson plays within himself. The Jets added Allen Lazard, Randall Cobb and Mecole Hardman to the mix, and tight end Tyler Conklin is a capable pass catcher as well, giving Wilson some options. The key here is applying pressure and forcing Wilson to hold the ball, which often leads to good things for the defense.
Special Teams - Edge: Jets
Before we break anything down here it's worth looking back at last week's field goal block against Miami. Cam Achord and Joe Judge came up with a creative scheme that was executed to perfection by Brenden Schooler, who timed his rush perfectly as he raced in from outside the formation before diving to block Jason Sanders' attempt. Excellent stuff all around. Otherwise, the rookie kickers are off to solid starts as Chad Ryland connected on a 49-yard field goal and Bryce Baringer is averaging over 46 yards on his nine punts with six downed inside the 20. The Jets have some concerns at kicker as Greg Zuerlein was unable to go against the Cowboys due to a groin injury. Austin Seibert replaced him in Dallas without incident. Veteran Thomas Morstead continues his strong work with a 45.7-yard net punting average through two games. Rookie Xavier Gipson electrified MetLife Stadium with his walk-off punt return for a touchdown in the overtime win over Buffalo. He also handles kick returns while Ty Montgomery does so for the Patriots. Neither has gotten many chances with touchbacks dominating the landscape in the early going. Demario Douglas replaced the injured Marcus Jones as punt returner, and while he offers some elusiveness, he doesn't seem to possess the same game-breaking ability we've seen from Jones, especially against the Jets a year ago.
Table inside Article

| 2023 REGULAR SEASON | NEW ENGLAND | N.Y. JETS |
| --- | --- | --- |
| Record | 0-2 | 1-1 |
| Divisional Standings | 4th | 2nd (T) |
| Total Yards Gained | 670 | 504 |
| Total Offense (Rank) | 335.0 (14) | 252.0 (29) |
| Rush Offense | 82.0 (27) | 118.0 (12) |
| Pass Offense | 253.0 (7) | 134.0 (31) |
| Points Per Game | 18.5 (22T) | 16.0 (27) |
| Total Yards Allowed | 640 | 696 |
| Total Defense (Rank) | 320.0 (14) | 348.0 (21) |
| Rush Defense | 121.0 (23) | 115.5 (20) |
| Pass Defense | 199.0 (13) | 232.5 (20) |
| Points Allowed/Game | 24.5 (17T) | 23.0 (15) |
| Possession Avg. | 29:27 | 22:37 |
| Sacks Allowed/Yards Lost | 6/41 | 6/42 |
| Sacks Made/Yards | 4/21 | 6/26 |
| Total Touchdowns Scored | 5 | 3 |
| Penalties Against/Yards | 12/95 | 7/39 |
| Punts/Avg. | 9/46.4 | 9/45.7 |
| Turnover Differential | -2 (23T) | -1 (19T) |
CONNECTIONS
HC Bill Belichick
WR Ty Montgomery II 
ST Assistant Leon Washington
WHAT TO LOOK FOR...
RECORD WATCH: The Patriots have won 14 straight games against the New York Jets. If the Patriots extend their streak to 15 straight victories with a win over the Jets this week, they will tie the team record for most consecutive wins against an opponent. The Patriots beat Buffalo 15 straight times (2003-10).
MAC JONES, QB: QB Mac Jones completed over 30 passes in each of the first two games of the season with a career-high 35 completions in the season-opener vs. Philadelphia and 31 passes against Miami. Jones can become the second New England player to have three straight games with at least 30 completions this week at the Jets. The first time a Patriots player completed at least 30 passes in three straight games was Tom Brady in 2011 when he opened the season with at least 30 completions in the first three games of the season
HUNTER HENRY, TE: TE Hunter Henry matched his 2022 touchdown total with a touchdown reception in each of the first two games. The last Patriots player with a touchdown reception in each of the first three games of the season was TE Rob Gronkowski in 2011 when he caught one touchdown pass in the first game and two touchdowns in each of the next two games. The last Patriots player with a touchdown in each of the first three games of the season was RB LeGarrette Blount with a rushing touchdown in each of the first three games of the 2016 season.
CHRISTIAN GONZALEZ, CB: CB Christian Gonzalez recorded his first NFL interception in the fourth quarter against Miami when he picked off a deep pass by Miami QB Tua Tagovailoa intended for Tyreek Hill. If he records a pick this week at the Jets it will mark the second straight season that a Patriots rookie defensive back records an interception in back-to-back games. CB Jack Jones had a pick at Green Bay on Oct. 2, 2022 and vs. Detroit on Oct. 9, 2022.
MATTHEW JUDON, LB: LB Matthew Judon recorded a sack in his second straight game with a 5-yard sack of QB Tua Tagovailoa in the third quarter against Miami. Last season, Judon became the first Patriots player to record at least one sack in the first five games of a season. Judon surpassed Patriots and Pro Football Hall of Famer Andre Tippett, who began the 1986 season with one sack in each of the first four games. In 2021, Judon recorded 6 ½ sacks in his first five games. In 2022, he had 6 sacks through the first five games.
BRENDEN SCHOOLER, SpT: DB Brenden Schooler blocked a 49-yard field goal attempt in the third quarter against Miami for his first career field goal block. If the Patriots block a kick this week against the Jets, it will be the first time the team has blocked a kick in back-to-back games since 2017. In 2017, the Patriots had a three-game streak with a blocked kick. DL Cassius March blocked a field goal vs. Atlanta on Oct. 22, DL Lawrence Guy blocked a field goal vs. L.A. Chargers on Oct. 29 and RB Rex Burkhead blocked a punt at Denver on Nov. 12.
BROADCAST INFORMATION
TELEVISION: This week's game will be broadcast by CBS and can be seen locally on WBZ-TV Channel 4. Jim Nantz will handle play-by-play duties with Tony Romo as the color analyst. Tracy Wolfson will report from the sidelines. The game will be produced by Jim Rikhoff and directed by Mike Arnold.
LOCAL RADIO: 98.5 The Sports Hub is the flagship station for the Patriots Radio Network. A complete listing of the network's 33 stations can be found here. Play-by-play broadcaster Bob Socci will call the action along with former Patriots quarterback Scott Zolak, who will provide color analysis. The games are produced by Marc Cappello.