Every NFL team goes through some level of roster turnover each offseason.
There will certainly be no exception this spring for the Super Bowl Champion Patriots. Rather, with a dozen key contributors from the title run set to hit free agency and New England holding one of the top trade targets in the league there is increasing likelihood that Bill Belichick and Co. will see a large number of players take their Super Bowl rings with them to new football locales in 2017.
So, as the start of the new league year on March 9 approaches – the day that free agent deals and trades can officially be consummated – PFW decided to take an early look at the guys who could be packing their bags and fleeing Foxborough.
The following is a rundown of the guys most likely departing the Patriots through those with a better than average chance of returning to help New England defend its title.
1. Martellus Bennett – Even before Wednesday's tirade on Twitter regarding his value on the open market it was becoming increasingly clear that Bennett would test free agency. Long gone are NFLN's reports that the tight end would be a Patriots "priority" this offseason.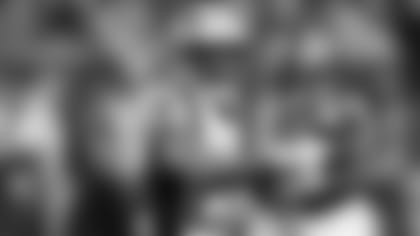 2. Logan Ryan – The former third-round pick curiously lost his starting job in the middle of 2016, but still put forth an impressive season proving himself a more-than-capable NFL corner. He hits the open market with an impressive resume, the kind that generally earns cornerbacks big free agent contracts.
3. Jabaal Sheard – Things just never seemed to work out for Sheard last fall. He was projected to fill the void left by the Chandler Jones trade, but instead saw his role diminish. Sheard never started a game after his healthy scratch in November and saw his sacks drop from eight in 2015 to five in 2016. Rather than a key re-signing he's likely looking for a new spot.
4. Jimmy Garoppolo – New England's backup quarterback has been THE talking point in football media for the last week-plus. Opinions vary, but smart money would seem to indicate Tom Brady's capable fill-in may draw offers that are too good to pass up.
5. Barkevious Mingo – Hopes were high when the Patriots traded for the former Browns No. 6 overall pick in the preseason. But the undersized defensive end/linebacker – it's hard to properly describe just how lanky Mingo is – never found a role on defense. Some other team will likely take a chance on the talent, much like the Patriots did in August.
6. Chris Long – Long was a nice story, winning a title in his first year in New England in his first-ever postseason action. He was a complementary player and his strip-sack in New York to beat the Jets was huge. Still, he would seem more likely headed toward retirement than a return.
7. Duron Harmon – As the third safety in New England, Harmon's role very much varied week to week. He's a favorite of some of the NFL stat websites like Pro Football Focus and that could earn him a shot at a starting job and bigger money elsewhere.
8. Dont'a Hightower – What was supposed to be the young core of the New England defense has already diminished with the Jones and Jamie Collins trades. Hightower has durability questions, but otherwise seems to be in the mold of Jerod Mayo, Devin McCourty and other "all-in" Patriots defenders who earned big contracts. Still, until he's handed $50-plus million a return is far from a certainty.
9. Alan Branch – Branch was a consistent force on the defensive line and a key part of the Patriots impressive run defense that finished tied for No. 3 in the league. If the 33-year-old veteran wants to play ball on a value deal, it makes too much sense. If he's looking to cash in on his admittedly impressive season, that may have to come elsewhere.
10. Michael Floyd – After having no role in the postseason, Floyd's future is very uncertain. He pleaded guilty to DUI, receiving a 120-day sentence that includes 24 days of actual jail time. He also will likely be hit with an NFL suspension to open 2017. Still, it's not hard to imagine him taking a low-money deal to try to resurrect his name and career in the Brady-led Patriots passing attack.
11. LeGarrette Blount – There is no question Blount is coming off a very impressive year, a career year even. But running backs with injury histories coming off 300-carry seasons at the age of 30 are not hot commodities in the NFL. Blount works in New England and while the team will probably add competition the big back should be a part of the mix heading into 2017.
12. James Develin – The fullback's leadership and contributions are tough to measure. But he's a favorite of offensive coordinator Josh McDaniels and Brady. Those are two pretty good advocates for a guy unlikely to cost too much.
13. Brandon Bolden – The veteran backup running back has been primarily a core special teamer of late. While New England has a bunch of those guys, Bolden's versatility and value could earn him the right to battle for a roster spot once again.
Wild cards:
Cyrus Jones – Clearly it would be major surprise if the second-round pick were not back for a second season in Foxborough. In some ways his departure would be unprecedented. But given his struggles, failure to find a role down the stretch on defense or special teams and his concerning comments, Jones' future remains rather dubious.
Rob Ninkovich – The veteran defensive leader turned 33 earlier this month. Any time an NFL player reaches that age coming off his second Super Bowl victory the idea of retirement at least has to be a consideration. Any departure would certainly be on Ninkovich's terms, especially given the contract extension he did late last summer.
Sebastian Vollmer – Vollmer would have been a free agent had he not missed last season with a hip issue. But since his contract tolled, technically he remains a Patriot. Given the job that Marcus Cannon did at right tackle and the contract extension that earned him, Vollmer would seem to have no spot in New England's future on the line.