Week 8 is here, the halfway point to fantasy football glory. Are you in great shape, good shape or on the doorstep of being out of the running for your playoffs already? I am in great shape in one of my leagues, good shape in another and in intensive care in my third. As I have continued to stress all season, this is the time to fine tune or even overturn your roster, to go for the home stretch or turn around a season on the brink. Last week in this column, I reiterated FFChamps.com Ten Commandments #7, Thou Must Draft Key Players Backups. I cited my own team, where I traded for Rashad Jennings to back up MJD. Sure enough, MJD goes down for what may be a season ending injury and at least, a few games. I am still not sure what Jennings will be, and if he is a viable starter, especially because Jacksonville's offense is pretty lame, but I am thrilled I have him and made the move. As I am writing this article, I am making a move in the league where I am in great shape. I am trading Big Ben, my backup quarterback Peyton Manning, Brandon Marshall, to date my No. 1 WR, and backup RB Ronnie Hillman for Matt Schaub, Calvin Johnson and Alfred Morris. In this trade, I am getting the No. 2 scoring RB to date in the entire league and a ton of upside in Megatron, albeit a risk based on the way he is playing. If it turns out Jennings is a solid play each week, then I have three starting RBs for two spots with McCoy, Morris and Jennings, depth that I am fine with considering the amount of RB injures. Repeating last week's advice, if you have a winning team that you like, at this point, go get your key players backups before they get injured and you are held hostage. By getting Jennings before MJD was injured, I saved myself a ton of aggravation and likely a starting player. Any trade should better your starting lineup, always, unless you are protecting your existing one.
As we head into the second half of the season, we believe strength of schedule and defensive matchups, especially those in fantasy football playoff Weeks 15 and 16, become worth looking at closely. At www.FFChamps.com, we have an incredible strength of schedule tool that highlights each team's matchup by position. One strategy to consider is to trade away players with tough playoff week matchups for those that have favorable ones.
Looking at quarterbacks, interestingly, the teams with strong QB matchups in Weeks 15, 16 are some of the weaker offenses and quarterbacks, such as KC, Cleveland, Indy, NYJ, Jacksonville, and Carolina. I wouldn't want to be relying on Quinn/Cassel, Weeden, Sanchez, Gabbert and Luck in the playoffs but if you can get there with Cam Newton, a big if, he has a shot to do very well in the playoff weeks. I would be concerned about Matthew Stafford and Andy Dalton's opponents during the playoff weeks. The Lions play Arizona and Atlanta and, the Bengals play Philadelphia and Pittsburgh.
!At running back, Denver, Carolina, Pittsburgh and the Chargers have great playoff week defensive matchups. Of this group, we like Willis McGahee and Ryan Matthews, while the Jonathan Stewart and Deangelo Wiliams contingent and the Steelers uncertain RB situation are not conveying too much confidence, especially as long as Mendenhall is injured for the Steelers. On the flip side, The Cardinals, the Bengals, the Vikings, the 49ers and the Rams have tough Week 15, 16 matchups. However, I still would play Adrian Peterson against any defense every week, as well as any of your studs. Always start your studs, matchup aside.
At wide receiver, Arizona and Pittsburgh both have challenging Weeks 15 and 16. In Fact Arizona has a tough Week 14 as well, with Seattle, Detroit followed by Chicago. On the favorable side, Denver, Indy, Jacksonville and Miami have great matchups. While I try to avoid players from bad offenses, Decker, Thomas and even Stokely and Tamme should have great playoff runs, and Hartline is also worth a flyer as a WR3 at the end of the season.
At the tight end position, a great WR pass defense often means openings for the tight end. Our elite tight ends remain Gronkowski, Graham, Gonzalez, Hernandez, Rudolph, Finely and Celek and they all have great playoff week matchups.
Aaron Rodgers and Drew Brees are now officially in top 2 QB form, each putting up mega games the past couple of outings. I would expect this to continue. This will be a boost to James Jones, Jordy Nelson, Randall Cobb, the red hot Marques Colston, Lance Moore, Jimmy Graham if he can get healthy, and, also, Darren Sproles in a point per reception league. Sproles has scored in two of his last three games.
I am sure I am not the only one trying to figure out the Patriots offense from a fantasy football perspective. On one side, they continue to put up points, and have fantasy stalwarts in Gronk and Welker and to a lesser degree Aaron Hernandez. Their weak to date defense has been a positive for fantasy, as the offense needs to score often and fast. But the counter argument to that is, Brady is not the Brady of 2001 to 2007. He is still a top 5 fantasy football QB, can turn it on at any point, but, is showing some signs of his age and is throwing less TDs than in the past, by a good amount. The Patriots wideouts still are not fantasy elite, other than Welker in a point per reception format. Brandon Lloyd has been a major disappointment from a fantasy football and general perspective, and I am concerned about Gronk's hip becoming an issue at some point. Without Gronkowski, this becomes an offense to be worried about. The running game has been great from a football perspective, but the trio or when healthy foursome of Ridley, Woodhead, Bolden and now Vereen make it tough to start any of the Pats RBs. If their young, promising defense gets stronger as Belichick defenses often do, then this is another sign of a slowdown, in a fantasy football light.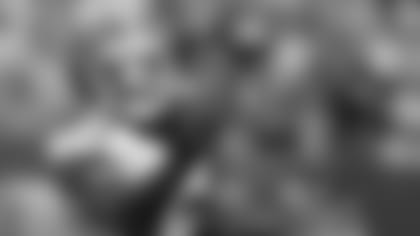 Each week I list five players I'd love to have. Last week these were Jordy Nelson, Mike Wallace, Darren McFadden, Kyle Rudolph and Mike Williams/Vincent Jackson. I am still a go on all of these. This week's five players I 'd love to have are Cleveland rookie WR Josh Gordon, who is becoming this year's rookie tandem with Weeden, similar to Dalton/Green last year. Gordon has found the end zone in three straight games and averages 80 yards over the span; Randall Cobb, who has scored three times in three weeks and will benefit from the Aaron Rodgers surge and injuries to Greg Jennings and now Jordy Nelson; Percy Harvin, who finally has emerged as a week in, week out, must-start fantasy stud and Ponder's go to where defenses need to key on Adrian Peterson first; Calvin Johnson, who, as I said above, I acquired while he has struggled. Yes, I am concerned about his injuries and the Lions falling out of contention early but he just has too much pride and upside; and, Alfred Morris, who is now the only back in Mike Shanahan's run often offense, is the second leading point-getter at running back in most leagues behind Arian Foster, and, will get the ball 20-30 times a game.
!Each week I list five players I am worried about; last week these were Demarco Murray, Doug Martin, Frank Gore, Miles Austin and Michael Vick, who will be on this watch list in perpetuity. Well, going by last week only, I could not have been more off the mark on Martin, Gore and Austin, all who had stellar fantasy football weeks. Murray and Vick remain on this list and so does Gore, because he wears down later in the season. I am cautiously optimistic on Austin but because of the erratic nature of the Cowboys offense, it sill bears close watching. Doug the "Muscle Hamster" Martin looked strong again and Blount failed to score from the 1-yard line on three consecutive carries. This week's five players I am worried about are Steve Smith, who I have on one of my better teams. I am hoping I am wrong and he breaks out but the Carolina offense seems to be in a free fall; Steven Jackson, who like Gore, tends to break down a bit from being overworked, and is now splitting carries with the healthier, younger Daryl Richardson, on a team with such a great kicker that they are comfortable kicking long field goals. Jackson has yet to rush for 100 yards in a game this season; Jermichael Finely, with the caveat that we do love Green Bay players. Finley has averaged an atrocious 18 receiving yards over his last three outings and only one TD on the season; DeSean Jackson and all Eagles wide receivers so long as Mike Vick is the QB. Jackson is so inconsistent, as FFChamps.com's expert Mike Lietz so perfectly states in this week's Start 'em Sit 'em says, "Jackson is as untrustworthy as a used car salesman with a mustache" and, Malcom Floyd, who would be less valuable if the Chargers activate last year's rookie sensation Vincent Brown, who was having a monster preseason as Rivers' best target before getting injured. News on Brown has been vague but he is eligible to come back starting Week 9. If he does, Floyd will suffer.
Tweet us your questions @ffchamps or Visit www.ffchamps.com for around the clock rankings, strategy, and one on one advice, all the way through your Fantasy Football Championship. FFChamps.com: Extraordinary Results for Fantasy Football Dominance.