Hey guys, love your work and appreciate it. I had an idea to make the Pro Bowl more competitive. The NFL could compensate a player if he's injured with his one-game salary if he missed the offseason due to injury. For each game missed due to the injury, the league would pay double his game check. Knowing their salaries are guaranteed might encourage players to play almost as hard as a real game. What do you think?
Phil M.
Sure this would probably help, and guaranteeing future salaries for Pro Bowl players is something that Rodney Harrison brought up recently. It might make things better on some level, but it wouldn't eliminate the fact that the game is an exhibition. You can't get any closer to winning a Super Bowl – the ultimate goal for all players – with what you do in the Pro Bowl. It's a game that takes place after the season with nothing on the line, aside from the future health of the player as you so astutely pointed out. That inherently removes the competitive nature of the contest. Things can be done to tweak that issue, but it will never be solved. Personally, I watched the bulk of the Pro Bowl the other night and thought it was pretty entertaining as compared to similar all-star games and exhibitions. I have no problem if it were left alone and played the way it is today moving forward. I also would have no problem if they never played another Pro Bowl again.
Andy Hart
Assuming it's Andy's turn to answer our questions, I'm gonna give him the opportunity to begin with his favorite sentence : "I strongly disagree with your premise". Our biggest need in the upcoming draft is to find someone to replace Vince Wilfork in the years to come. I don't think a high pick should be wasted on a WR, given New England history with high prospects at that position; and I actually think that our situation in the secondary is not that bad. I have faith in Dennard at corner, McCourty at safety, hopefully Talib will stay for reasonable money and I still have high hopes for Tavon Wilson. Pass rush? It should be addressed via free agency.
Vincent Villette
Not gonna lie to you, Vince, I find it a little creepy that you know our Ask PFW schedule even if it is only a three-man weekly rotation. But you were dead on that it's my week, and with the fact that I don't agree with your premise. Wilfork shows no sign of slowing down, and I'm not even sure that a big, athletic, run-stuffing tackle is a huge priority in today's NFL where it is far more important to be good on the edges and down the field. If you recall, I wasn't so sure I would have given Wilfork his long-term contract a while back given the nature of his position. I would say that the secondary, pass rush and receiver are indeed the biggest needs for this team. And as far as wasting picks on wide receivers who never develop, Belichick has never used a first-round pick on a receiver. Maybe that's what needs to be done, just like he finally went after a top-end pass rusher for the first time last year with Chandler Jones. I'm not as confident as you are in terms of Wilson. I like his size and athleticism, but now he needs to prove he can put it together as a playmaker and physical presence in the back end. That's very much in doubt heading into a key second season.
Andy Hart
I am very intrigued by the prospect of newly signed DE [Armond] Armstead, while the other guys including [Jason] Vega as competition to [Rob] Ninkovich might be wishful thinking. Your thoughts?
Ben Kumich
I think you used the perfect word when looking at Armstead – intrigued. He has a unique story, but was once on track to be a relatively high draft pick. He was good enough to go to and start at USC. He was a solid playmaker on the defensive line for the Trojans. His heart issue and subsequent lawsuit derailed his career in So Cal. He then produced with the chance he got in Canada, although against a far lesser level of competition. But he's still young, raw, talented and filled with potential. I like the idea of adding him to the mix of guys like Justin Francis, Brandon Deaderick and Kyle Love as rotational sidekicks to Vince Wilfork up front. Vega is more of a camp type looking for his shot in the league. He's more undersized and at age 26 in training camp is probably coming close to the end of the line in his NFL chances. And PFW's resident Northeastern expert and rump swab Paul Perillo says he never once thought while watching Vega with the Huskies that he had an NFL future. In other words, he's probably a long shot, while Armstead – especially given his guaranteed salary – is much more likely to actually be on the roster this coming fall.
Andy Hart
It seems that Patriots developed an image of a soft team. Drafting a physical receiver and a hard-hitting safety should change that. Would you spend your first two picks on them?
Ted K.
While I haven't yet gotten enough into the pre-draft process to assess all the available talent and which positions are likely early-round targets, both needs you bring up are worthy of consideration. Though there is hope that Tavon Wilson might develop into more of a strong safety type player, I have my doubts. If not, that's a major need next to McCourty or Gregory. At receiver an outside option who can beat coverage and make plays down the field would be a huge get. But those types of guys usually go very high in the draft. Early reports are that this isn't the most blue chip of wide receiver draft classes, so maybe an elite guy will slide to late in the first with no real consensus top targets at the position. But I will say that adding a true playmaker – something the Patriots need at more than a few positions – at both safety and wide receiver would be a big boost to this team's playoff chances moving forward.
Andy Hart
What is the deal with Deion Branch? He had good years in 2010 and 2011 and then the Patriots basically dump him in 2012 for Gaffney and Stallworth who both end up getting cut. When Branch was on the 53 man roster, he seemed to spend most of the time on the sideline. He has been nothing but consistent, though not flashy; isn't that what the Patriots need the most? Why doesn't Branch have a contract?
Dough Tozier
Why is Deion Branch not being thrown to, with the exception of one or two times per game? At one time, he was by far the best receiver in the 2nd or 3rd Super Bowl. Has he lost a step? One thing is certain, Deion has demonstrated better hands than Wes Welker. If he had been thrown that 3rd-and-7 pass from Brady, he would have caught it. The Patriots have lost in part because they have never replaced those retired who were playmakers, i.e. Faulk, Troy Brown, Vinatieri, Branch. Branch is a playmaker at crunch time. Welker is not.
Mark Washburn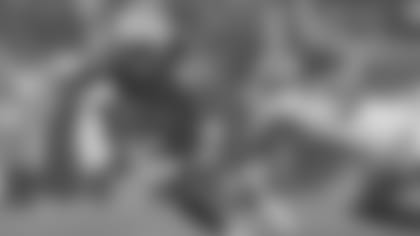 Unfortunately, Father Time has caught up with Branch and that allows opposing defensive backs to catch up with him far more easily, as well. Branch was a great playmaker for the Patriots in the past, but those days have indeed passed. He can still run good routes, takes advantage at times of holes in zone coverages and is a capable pass catcher in a limited role. But he was cut with the other veterans you mentioned this summer and was really an extra option this fall. He was bumped down the depth chart with the free agent signing of Brandon Lloyd, who failed to live up to expectations that many of us had for him. I will agree with the fact that Branch was one of the great clutch playmakers this team had over the years, which is why he built such a great rapport with Brady. I'm not ready to throw Welker away as a guy who can't make plays. I know he had a key drop against Baltimore, but that wasn't the reason the Patriots lost. And without delving into history too much, I put last year's Super Bowl drop as much on Brady's shoulders as I do Welker's. But I very much agree with your bigger point that the team hasn't always replaced championship-caliber playmakers over the years. I think that's lacking on both sides of the ball and some of the Patriots key contributors at this point don't necessarily shine in the biggest games or with the game on the line. That's a problem. But it's not limited in any way to your Branch and Welker comparison.
Andy Hart
Okay, I gotta tough question: With JaMarcus Russell coming back and Darrelle Revis trade talks starting up, who is most likely to be a Patriot next year? If you had to choose, Big Russ or Revis Island?
Justin Perkins
Nothing like a little levity in a dry mailbag! I wouldn't touch Russell with a 39-and-a-half-foot pole if he were the last quarterback on the planet. Revis would be the perfect solution to what the Patriots need on defense. But he's not going to be a Patriot, not even in your dreams!
Andy Hart
As much as I don't like the Jets, I would love to see Darrelle Revis come to New England. It would be like an auto Super Bowl. What are the chances that he will be in a Pats uniform next season?
Cameron Norton
Zero point zero!
Andy Hart
What are the chances of the Patriots trading Ryan Mallet? What would we get in return? How about a second round pick?
Eugene Froggy
Will some team take the leap of faith in Mallett? Is he worthy of hopping up a spot on the depth chart to be a No. 1 passer somewhere? That's it, I'm out of vague frog jokes. Anyway, this might be a better question for the Browns and FOBB (Friend of Bill Belichick) Mike Lombardi. The new Cleveland personnel boss was formerly in love with Patriots backup Brian Hoyer – who was then out of football for quite a while after getting cut in New England – but is now supposedly interested in Mallett. Would he pursue the former third-round pick to take over in Cleveland? I doubt it, but anything could happen. I'm guessing a trade right now for Mallett wouldn't warrant much in return. He hasn't really played or proved anything. His rising value, if it has risen, is basically through media reports and whispers. I can't see any team giving up more than a mid-round pick for him. But trades have surprised me in the NFL in the past, so you never know. File it under doubtful.
Andy Hart
When do most Patriot players start playing tackle football?
Noah Henry
It varies. At PFW we do a lot of feature stories and "Getting to Know" Q&As with various players and there really is no consistent or common football starting time. While many do start playing at a very young age in pee wee or Pop Warner, others don't pick it up until high school or even later. Despite beginning their careers at various points in the development process, all end up making it to the highest level. In reality, if a young player has the talent and desire to be a pro, he's going to find a way to make it happen.
Andy Hart
After the loss to the Ravens Rodney Harrison was critical, and right on the money, when he said that the Pats lack toughness and that it was disappointing for them to get dominated, outplayed and outcoached at home. With the Jets announcing that they will consider trading Darrelle Revis, the obvious reaction is that there is no way that they would trade him to the Pats. However, if the Pats overpaid, and the offer was made public, there would be pressure on the Jets to take an overwhelming better offer, even if it were a trade to the Pats. What do you think the most is that the Pats would offer in a trade for Revis? If he were traded to the Seahawks, do you think the Pats would try to trade for one of their corners? Also, Harrison said that Gregory doesn't cut it as the type of safety the Patriots need. LaRon Landry is a Pro Bowl free agent. What are the chances the Pats sign him? Do you think Matt Patricia will be brought back (hopefully not)? Why do you think Romeo Crennel hasn't been brought back? Is Steve Spagnuolo a possibility? I know that it's a lot of questions, but I feel that if the Pats don't toughen up and improve on defense immediately, we are going to waste Brady's last few years.
Gary Goldstein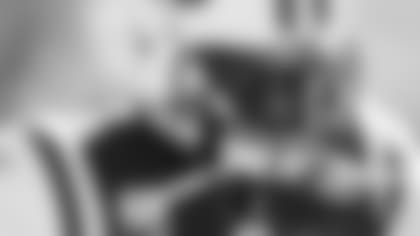 That is a lot of questions, but I'll do my best to address them all. Clearly the first reaction, and the realistic one, is that Revis has no chance of being traded to the Patriots. Your plan of pressuring New York into a deal through the media is an interesting one, but not likely. My guess is that all that would do is get some other team to pay even more in a trade for Revis. I can't see Belichick giving up much more than one first-round pick and then a package of lesser picks and players for Revis. I bet other team's would be willing to give up more than that, not to mention pay Revis more after the trade. I have to think there is a better chance that if Revis went to Seattle, that the Patriots would pursue one of their big corners. I do like the idea of Landry in New England, and given that he visited Foxborough last spring on his free agent tour I have to think there is a chance that the possibility of him becoming a Patriot could be revisited this time around. I agree with the need for a more physical presence at the safety position, but given the investment in McCourty and Gregory, I'm not sure the Patriots will have what it takes to land Landry. Finally, in terms of the coaching staff, there is no reason to think Patricia won't be back. Crennel sounds like he could land in New Orleans at this point, but I'd love to see him come back in a type of assistant head coach role. A name that I've been throwing out there that I'd like to see added to the staff is veteran defensive coach and Massachusetts native Dick Jauron. He played defensive back in the NFL and coached the position for years, but also has experience as a coordinator and head coach. Belichick has been very respectful and praiseful of Jauron in the past, who he actually coached when the latter was a player with the Lions in 1976 and 1977. I think he would bring a nice veteran presence to the defensive staff as an assistant head coach with a focus on the secondary. He could help out Patricia, Josh Boyer and Brian Flores as well as Belichick.
Andy Hart
Since the Pats need a coverage linebacker, if Manti Te'o was available at 29 do you think the Pats would draft him?
Viraj Patel
No. I don't see a "coverage linebacker" as one of the Patriots biggest needs. I also don't think that there really are too many actual "coverage linebackers" on the planet. Te'o was a nice story this year at Notre Dame, but I think he's very much overrated. I don't think he's stout up front or gets off blocks very well and think his coverage is very much overrated. Maybe I'll change my mind on that as I get more into the pre-draft process, but either way I don't see Te'o as a fit for the Patriots.
Andy Hart
If the Patriots bring in via free agency Ed Reed, Jarius Byrd, or [Dashon] Goldson (Ed Reed being the most likely given the other two will likely be tagged) what happens to the secondary if one of these guys is brought it in?? They all play free safety and so does Devin McCourty, where the real position in need of upgrade is strong safety, so if this happens, who moves??? Same with the possibility of bringing in Osi Umenyiora. I want to see him in a Pats uniform, but he's a solid starting option, so who's starting spot does he take? Chandler Jones or Ninkovich?? Already geared up for the offseason!
Ryan Collins
The poor fit of a guy like Reed – who we all know is a favorite of Belichick's – is an argument against such a signing. But there is room for a rotation at the position, especially given the nickel and dime packages that all NFL teams have to employ on a regular basis. Plus, Reed might benefit from a rotational role at this point in his career. So while the position vs. need issue doesn't mean Reed or the others can't land in New England, I wouldn't label it likely at this point. Like so many things at this time of year, it's a possibility. I am very much for the pursuit of Umenyiora, or a veteran in his mold. If one such player were added, he would immediately work into the rotation with Jones and Ninkovich, and the latter's versatility to play linebacker could come into play. And we all know that health is always an issue. So while on paper it might give the team three guys for two spots, it probably wouldn't work out that way for an entire NFL season. The one thing I will say with some definitiveness is that Jones is clearly the future and a starter at the defensive end spot, regardless of what happens around him.
Andy Hart
All season ESPN's Mike Reiss said there is always a scapegoat after losses. First it was [Josh Boyer], Brandon Lloyd and now its Brady. Not saying they aren't to blame but Brady played extremely well this season and now everyone says Brady's past his prime? He's not getting younger but I'd take Brady on the "decline" over anyone in this league.
Jon Shellman
The fact is that Brady is indeed past his prime. That's reality of being a 35-year-old QB. He's over the hill. He's past his NFL prime. He's on the back 9. Whatever you want to call it. But he's also still among the top handful of the passers in the game. Belichick likes to say of Brady, "there is no quarterback I'd rather have." I think most Patriots fans would agree with that statement. Try to ignore the vocal minority. A lot went wrong for the Patriots in the AFC title game, including Brady not playing well. As a team, the Patriots got beat. Just like they won in the past as a team. Brady got much of the credit for those wins, and a big chunk of the blame for this loss. That's the way it works. But most objective onlookers know better.
Andy Hart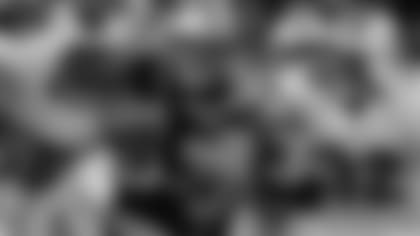 Hi guys. What do you see happening with the following contracts? 1. Welker 2. Talib (must re-sign him) 3. Vollmer (I'm concerned that the reluctance to move Cannon to guard means that the Pats will let Vollmer leave) 4. Woodhead 5. Edelman? Is there enough cap room to sign all five and still sign some higher draft picks (first 3 rounds)/other high-quality free agents (starters)? Thanks.
Joe Theban
While there is always enough money to do basically whatever a team wants, there are some cap limitations when building an overall roster. Acknowledging that, there is not enough money to sign all the players you mentioned and still go after other free agents. Welker will either take up $11-plus million with a franchise tender or get a multi-year deal averaging $8 million or so. Talib will likely get $20 million guaranteed on a $40-plus million contract on the open market. Vollmer is going to get paid as an All-Pro-caliber right tackle. That's going to mean double-digit bonus money. While Woodhead and Edelman will be easy deals to do if the Patriots are so inclined, it's hard to see the team retaining the other three potential big-money players. One of the three will likely be franchised and the team will probably make a run to retain one of the other two. But there is a good chance at least one of the top three you mentioned will be elsewhere next fall.
Andy Hart
My biggest problem with the loss in the AFC Championship was not playing 60 minutes of football. With around 7 minutes left the Patriots sideline was shown and it was like the game was already over. Tom Brady was sitting with his head down and so weren't many other players. I know Brady had thrown the INTs but the game wasn't over. I'm pretty sure I saw the Lions one game this season down by 14 with about 2 minutes left and (they eventually lost in OT) tie the game. I was disappointed with the lack of fight. Someone should have been yelling in players' faces telling them the game ISN'T over!!!! Hint.. TB 12. What do you guys think?
Mike McMahon
Gentlemen I'm not the only one in Patriot Nation stating the obvious in Brady's body language throughout the game being sort of detached or confused or whatever was going on but something was off. Whether that be the Ravens defensive scheme or his frustration with the lack of execution he wasn't himself. I'd like your thoughts on that as well as his ho hum "we've lost before" comments in the post game. Thanks.
Aaron Butler
Save for a few players, I thought the Patriots didn't seem to match the intensity, physicality and emotion that the Ravens brought to the AFC title game. As a leader of the team, Brady is responsible for some of that. He's often given credit for inspiring his team on the sidelines or through one of his post-play explosions of emotion. He didn't seem to have that against Baltimore. I saw the same thing you saw from guys on the bench, seemingly sitting there with glossed over looks on their faces and resigned to their collective fate. I know it's always dangerous to read body language, emotion and facial expressions, but the Patriots seemed to be lacking in those areas in the loss. More importantly, they were also lacking in terms of execution. Combine those two, and you have a disappointing loss to start a longer-than-expected offseason.
Andy Hart
How could the Pats fix up their WR corps? And is there a decent possibility players like Mike Wallace or Greg Jennings might be able to play for the Patriots next year?
Aaron Choi
As much as I'd like to see a speed burner like Wallace in New England, I doubt it's likely to happen. He seems to have an inflated view of himself and his value. That's doesn't usually lead to a spot with the Patriots. Jennings might be a bit more financially feasible. His production has been limited a bit of late due to injuries. He'll turn 30 in training camp, but he's not too far removed from three straight 1,000-yard seasons in which he averaged more than 16 yards a catch. He had a groin injury that limited him to just eight games and five starts this fall. But that's not exactly a career-ender for a guy who's used to working with an elite quarterback in a pass-first offense. He's supposedly put his home up for sale in Green Bay, so it looks like he's ready to move on. He's certainly worth a look and would be a nice veteran addition to the receiving corps.
Andy Hart
Two plays bring up two questions from me. Tom Brady, 3-5 yards from a first down, had a choice to make; to go for the first on his feet or force a pass. I don't believe he should have dumped the ball off the way he did. Slow or not, he only had to beat a lineman for the first to change the game. That was one of those moments to be great (ask J. Elway), I think he dropped the ball because he was scared and would like your take on what that decision means about Tom Brady and the Pats Nation. The second play, again, is Wes Welker dropping a key pass in a key game that could have changed the outcome. Is it time to invest in a taller, stronger receiver since we know that Hernandez and the Gronk can easily (relatively) handle the short passing game. Especially with Ridley and Vereen making catches out of the back field.
Chris Crocker
What are your thoughts on Brady's inability to take off and pick up key first downs on 2 occasions in the recent AFC Championship? I wouldn't want any other QB in New England other than Tom Brady and would never expect him to be a regular running QB, but how can he justify not running for 3-4 easy yards when given the opportunity?
Sean Hall
First we all need to come to grips with the fact that Brady is arguably one of the slowest players on the field and in the NFL at any given point. He's that slow. Running is never his best option. In the frustration of playoff losses, it seems that Brady's inability or preference not to run always comes up. I recall it happening after the playoff loss to the Jets a couple years back. If you prefer a quarterback with the ability to run – as seems to be the trend in the league these days – then go get one. I still stand by true pocket passers and will take Brady over most. He didn't have a great game against Baltimore. He made bad throws and bad decisions. He looked a bit harried and anticipated the pass rush at times. It happens. As for Welker, I'm not willing to throw the last two playoff losses on him. He had a bad third-down drop. But is that really why the Patriots lost? Or is he just an easy scapegoat? And the guy that Chris Crocker wants to throw the short passing game to from now on, Hernandez, has his own issue with dropped passes and not making plays at key times in key games. Sure the Patriots need a better outside option at wide receiver – not sure how Brandon Lloyd seems to skate without more criticism – but Welker is still the best slot receiver in the game. Call me a homer or suck up, but I'm not ready to throw Welker and Brady under the bus or out to pasture. Maybe that's just me.
Andy Hart
Why hasn't Bill Belichick gotten a big reciever yet so one that can catch the ball in traffic and break tackles like an Anquan Boldin? When we play a hard hitting team it seems the Patriots have no answer for them they just get beat up. Also why does BB keep Kyle Arrington and Marquice Cole when they have yet to prove they can guard anyone. BB is a defensive coach but I can make a better defense than him. He needs to get his head out his butt and spend some money to actually get good players instead of thinking he can make everyone into a good player. But do you think BB would finally make the changes needed and add some size to receiver and some size and aggressiveness to the back end?
Ray Anderson
Somehow, I don't think this emailer left his real name. Pretty lame if you ask me. If you are going to throw the criticism around and take cheap shots, the least you can do is use your real name and not hide behind some digital tough-guy act. But I'll humor you by addressing your comments. Yes, the Patriots could use a more physical presence or playmaker on the outside at the receiver. That's a given. They've tried to add that with the likes of Chad Johnson/Ochocinco and Brandon Lloyd over the last couple years. It didn't work out in either case. Belichick also hasn't planned to have Arrington and Cole on the field. He's tried to bring in guys like Dowling to replace Arrington, but that hasn't worked. Injuries to Talib and Dennard pushed Arrington back up the depth chart late in the year. That happens. Belichick has tried to add to the roster, improve the team and make changes every year. He was as aggressive as anyone in the game when he traded for Talib at the deadline. He's missed on some personnel moves in the draft and free agency, but let's not pretend he's just whistling past the graveyard. Oh, and in the last two years (with his head up his butt, I guess) he's had his team in the Super Bowl and the AFC title game. Not too shabby from where I sit.
Andy Hart
Hey Pats Nation it's your boy Revis here. How about you send all your draft picks for me? I'll cover any WR & I'll SHUT THEM DOWN! Pair me up with Talib & Dennard. We can get our 4th Super Bowl & as for WRs just sign Amendola, Mike Wallace.
Darrelle Revis
Who knew that the best corner in the game red Ask PFW while rehabbing his ACL? And that he not only wants to play in New England, but also has ideas as to how to improve the rest of the Patriots roster. Anyone know the Zip Code for Revis Island? Maybe I'll send him a job application and he can work for PFW when he's not playing. He seems to bring it as an analyst.
Andy Hart
Why was Brady fined for sliding and putting his leg up? To me it was a quick reaction not something that he did intentionally. Then they did not fine the Ravens for all the Helmets to Helmets on the Patriots players. I believe Brady should never do another commercial on safety with Ray Lewis when this is the worst team for helmets to helmets. Why did they not call helmet to helmet on the Ravens when Ridley was hit during the game?
Frances Gomez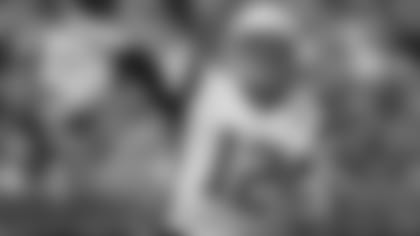 Sorry, but I think Brady should have been fined. I thought that him lifting his leg while sliding – a time when players aren't allowed to hit a quarterback – was a pretty cheap, cheesy thing to do. It seems so did Brady, by the way, as he apologized to Reed for it later. And Bernard Pollard was fined for a hit on Welker in the game, just to be clear. But there is no penalty/fine for a hit on a running back such as the one on Ridley. In that situation he's not a defenseless player and actually helped initiate the contact by lowering his head after an 8-yard run. That's football, not a fine. I'd actually like to see the Patriots defense have a few more big hits of its own in the secondary. To me, that's the type of physical play -- that sometimes crosses over into penalties and fines -- that leads to a good defense and making plays. We don't see enough of that in New England these days.
Andy Hart
Hello! Great job guys. I think that the Patriots should let Welker walk. As much as I love him I don't think he can stretch the field and he is pretty expensive for a guy his age. He did have 100 catches again but his franchise number is $11.4 mil and I don't think he would want less. Aqib Talib should stay if the price is right and Vollmer should walk due to his injuries. That money should be invested in long term deals for Brandon Spikes, Nate Solder, Steven Ridley and Devin McCourty down the line. What do you guys think? Would they survive such loses?
Milosz Gajda
Yes, they would survive such losses. They always have in the Brady/Belichick era. But I have my concerns about the offense with Welker gone and not much else to replace him. Hernandez has struggled to stay on the field and catch the ball consistently. Lloyd has been a disappointment. Unless the team adds a key free agent or top draft pick who's ready to contribute, I don't like the idea of watching the offense without Welker. Unless they team uses the franchise tag on Talib, I don't think I'd re-sign him. He was good, not great, in his short stay here. He missed time to injury as well. On the open market he's probably going to get the going rate for a good but not great cornerback, which is likely more than $20 million guaranteed on a $40-plus million deal. No thanks. And Vollmer is a major injury risk, although he was pretty healthy heading into his free agent opportunity. If I had to pick just one of the three to invest in, I'd go with Welker. And I'm not really too worried about doing deals with the guys you mentioned who'll hit free agency in the coming years, and even if I were the way the Patriots do those extensions they are true extensions so they aren't really cap issues at the current time.
Andy Hart
Shouldn't the pats get someone who can stretch the field offensively? Oh right Brady could not reach him. Time too start thinking about Tom Terrific's future. why not put the great Gronk on PUP @ the start of the year that way he maybe able to finish a season.
Jim Rwat
Jim is clearly one of those fans that makes us all proud to be New Englanders! So much hope and optimism, to go along with some truly rational thought. Seriously, if I ever sound like this I give all my family, friends and acquaintances permission to kick me in the face. Thanks, and beyond this I won't dignify this email with more of a response.
Andy Hart