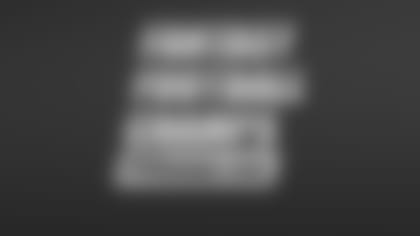 ](http://www.FFChamps.com)Before getting underway, I want to remind Patriots.com readers that if you become a www.FFChamps.com member for next season before kickoff of the 49ers game, FFChamps will give you a Patriots.com $30 Patriots discount, and a free entry into our fantasy football playoff contest as well, running wildcard week through the Super Bowl. The advice and strategy are top-notch and you can win great prizes in the FFChamps fantasy playoff game.
This is it folks, the final two weeks of your fantasy football league. I'm in two of three semifinals, and I hope you are still playing as well. For this key stretch, I'm going to keep this column to the point with the goal of helping each of you a small something, even if just a provokes a thought or decision that might make a difference in your playoff games.
For several weeks I have pointed out that you should pay attention to the FFChamps Strength of Schedule tool and to the matchups for the Patriots in weeks 14 and 15. I also was clear that you should always play your Studs, which Brady and Welker both are, regardless of the opponent. And, I mentioned that I liked Ridley vs. the Texans. So much for worrying about the Pats in Week 14. They completely dismantled the Houston defense for 6 TDs; four passing TDs, two of them deep, from Brady, and a rushing TD from Ridley. This week it's the 49ers, heralded as the best defense in football. It will not be a repeat of the Houston game. The weather is supposed to be colder with snow or rain. The 49ers defense is not going to lay the egg that the Texans did. A couple seasons ago, the Patriots hosted the Titans on a snowy stormy day in Foxboro. It was so bad on the field before the game I violated FFChamps commandment No. 10 and sat Tom Brady. He proceeded to break several single game records, throwing for 6 TDs. My 11 year old son, nine at the time, disowned me for the game, and adamantly played Brady in his playoff game that day. Clearly, father does not know best. If you have Tom Terrific, he likely got you to where you are this season so, yes, you play him Sunday night. If the weather is ok, I also like Gostkowski, Hernandez and most of all, Welker vs. SF. If you have a viable or equal option at RB, I might be careful playing Ridley vs. SF, especially if you also have Brady or a Patriots TE or WR on the same team. That's too much to rely on vs. the 49ers.
Last week I wrote about the possibility of a Bryce Brown/Lesean McCoy tandem. McCoy did not play and is ruled out again for Week 15. It seems more and more likely Shady is done for the season. Brown is the starting RB and will get 20 carries this week. In Weeks 12 and 13 he burst onto the scene, single-handedly dominating for his fantasy owners who were smart enough to back-up McCoy. Last week, Brown pulled a complete no-show, finishing with a disastrous 12 carries for 6 yards. Brown has only started in three games in his short career and some owners are left relying on him as one of their two or three starting RBs. I have Brown on both of my playoff teams. In one case, I must play him as I have no other choice. On the other team, I need to pick two from Brown, Knowshown Moreno -- who I had because I made sure I secured Willis McGahee's back up early on -- and David Wilson, one game less proven than Bryce Brown. If you do not have an alternative, play Brown and hope the Bryce Brown of Weeks 12 and 13 shows up. If you have an alternative, I would play the player that gives you the best shot to win, factoring in the strength of their opponent's run defense, your league scoring system, the weather on game day and the FFChamps.com FFCPI proprietary weekly rankings. I am likely to play Brown and Wilson assuming Ahmad Bradshaw is out, and Brown and Moreno if Bradshaw is starting. The Eagles, who appeared to have quit on the season, had a win last week and face an overrated, middle of the pack run defense in Cincinnati. The Giants play at softer Atlanta, whereas Moreno is at the Ravens, always a tough game.
The Texans got humiliated in Foxboro but will come back with a vengeance this week at home vs. the Colts. I expect Matt Schaub to have a superb game and would consider playing him coming off the Pats loss, vs. a very mediocre Colts defense, over other similar QBs with a tougher matchup, such as Tony Romo vs. the Steelers, Big Ben vs. Dallas, or Matthew Stafford vs. Arizona. I also expect big games from stud must-starters Andre Johnson and Arian Foster, and would also consider playing Owen Daniels over a tight end with a tougher matchup. The Texans will take out their Sunday night loss on the young, over-achieving Colts.
If you drafted AJ Green, a top 3 fantasy football WR in every scoring system, the past few weeks have not gone so well. Green has not scored in three straight games and is stuck at 10 TDs for the season. I have a hunch he explodes Thursday night vs. the Eagles, giving you a great kickstart to your playoff Week 15. By explode, I believe we could see 2-3 TDs.
The Redskins have great matchup vs. the Browns but the big question mark is will RG3 play and if he does, how long will he last? This is a very tough dilemma if RG3 is your starting QB as you can't afford to start a QB who ends up leaving the game in the first quarter and expect to win. I preach starting your studs, but only when they are healthy. If you have an alternative to RG3 this week, I believe you may need to play that QB and not look back, even if RG3 goes on to play a great game. I would check with FFChamps on Gameday Live Sunday morning to check his status. If RG3 has gone into a hyperbaric chamber and suddenly seems close to 100 percent, then take a shot. If Kirk Cousins starts over RG3, then I would upgrade Alfred Morris, who will see the rock 20 or more times, and slightly downgrade WR Pierre Garcon, who has had some huge games with RG3, something less likely with Cousins at QB.
!Cam Newton and Steve Smith have finally turned the corner, putting together a few great weeks in a row, capped by a monstrous performance by Newton in Week 14. I have been saying for weeks to play these guys, strongly reminding all our readers that Carolina had a great strength of schedule from Week 11 onward. For Week 15, here are a few strength of schedule pointers specific to this week only. In next week's column, we will discuss Super Bowl Week 16 matchups. This week, I still like the Panthers vs. the Chargers pass defense; the Bengals and Texans and as written above, AJ Green and Matt Schaub, vs. the Eagles and Colts pass defenses; Seattle's passing game vs. the Bills; and both Tampa and New Orleans against each other in a shootout of two teams likely outside the playoff window looking in. I also predict a huge game for Marshawn Lynch against the Bills, and in fact, just plain like the Seahawks here as long as the weather conditions are good enough to have a strong offensive game in Buffalo. I also like the Lions, and both Mikel Leshoure and the explosive Joique Bell, facing off against the struggling Arizona run defense. The Cardinals defense was embarrassed last week by Seattle and has something to prove, which is most likely to occur against the pass, where they are stronger.
I am already thinking about the 2013 fantasy football draft and wondering who will be the player picked first in most leagues. Will it be Doug Martin entering his second year and on an offense that is emerging; Arian Foster, who is just plain explosive, consistent and awesome, or Adrian Peterson, who was snubbed in the 2012 draft and proved to be the best value pick in both of my leagues. Running backs will suddenly be deep after a shallow pool of first round values in 2012. Young running back studs are littered across the league, including Martin, Foster, AD, Leshoure, Morris, Trent Richardson, David Wilson, Bryce Brown and Marshawn Lynch. If 2012 was the year of the first round quarterback -- a clear mistake if you stick to FFChamps Commandment No. 5: Thou Shall Wait on Your Quarterback -- 2013 is lining up to be a return to a draft dominated early by running backs.
We want to hear from you. Tweet us at @FFChamps and tell us who you would take with your first pick in the 2013 fantasy football draft if it were held today.
This week's five players I'd love to have:
Drew Brees. He'll have to pass against Tampa, one of the best run defenses in football. I expect a high scoring, multiple touchdown game from Brees
Vincent Jackson, who plays against Brees and the Saints awful pass defense. This game will be a shootout and Jackson will benefit
Trent Richardson, who will be the center of the Browns attempt to upset the Skins. I can see Richardson getting 25 or more touches in this game
Alfred Morris, who will become the focal point of the Skins offense with RG3 out or playing hurt
Greg Olsen, who has benefitted from the late season surge of Cam Newton against weak defenses.
One more sleeper this week is Darren McFadden, who should get plenty of chances against the Chiefs.
This week's five players I am worried about:
!Andrew Luck, who has the unfortunate timing of going to Houston the week after the Houston blowout by the Patriots. The defense will be angry, JJ Watt will be a one man wrecking crew, and I expect Luck to make rookie mistakes similar to the ones he made against the Patriots a few weeks ago
Frank Gore, who will be playing in freezing, wet conditions with Vince "NFL Defensive MVP candidate" Wilfork waiting for him across the line
Dallas tight end Jason Witten and Dallas wide receivers, all of whom face a Pittsburgh defense with a chip on its shoulder. This is a tough matchup, especially if Dez Bryant does not play due to his injured finger
Stevan Ridley, who will struggle to run against the 49ers
All Vikings not named AD, who face a very under-rated Rams defense.
Remember to become a www.FFChamps.com member for next season by December 16th and get the rest of this year and the Patriots.com discount at https://www.ffchamps.com/subscribe/, to tweet us your 2013 first round draft pick if made today @FFChamps, and Visit www.ffchamps.com for around the clock rankings, strategy, and one on one advice, all the way through your Fantasy Football Championship. FFChamps.com: Extraordinary Results for Fantasy Football Dominance.