The quotes featured here are from the six-part podcast: 2001: A Super Bowl Sound Odyssey, featuring retrospective interviews with over 20 players, coaches, management and media members, mixed with the iconic sounds that defined the Patriots' first Super Bowl season.
After knocking off the Raiders in one of the most iconic and memorable games in NFL history, the 2001 Patriots moved on to face the Pittsburgh Steelers in the AFC Championship Game. It was the third time in six years that the two teams would meet in the postseason, with the Patriots holding serve 28-3 at home in the 1996 Divisional Round but falling in Pittsburgh in 1997's Divisional Round, a 7-6 defensive battle.
While the Patriots had some previous playoff familiarity with the Steelers, it was Bill Belichick, who had coached in Cleveland in the early-90s, that provided an edge.
"Bill knew that team very well," said Patriots Director of Player Personnel Scott Pioli of Belichick's knowledge of the Steelers. "There was a confidence about our football team, and it wasn't an unrealistic confidence… and in that game in particular, I feel like our team on both sides of the ball felt very prepared."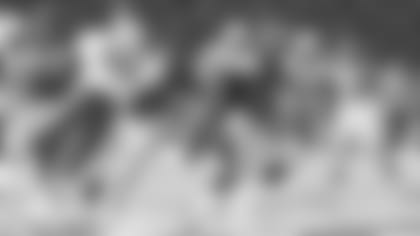 The Steelers had won 13 games in 2001, securing the top seed in the AFC, and featuring 1,000-yard running back Jerome Bettis and two 1,000-yard receivers in Hines Ward and Plaxico Burress. Kordell Stewart was the quarterback, a dual-threat player who set a career mark with 537 rushing yards, though he threw just 14 touchdowns to 11 interceptions.
Defensively, the Steelers had resurrected one of the best defenses in the league, ranking first in yards and third in points. Their formula of being the best team running the ball and stopping the run won Pittsburgh plenty of games, and they were 10-point favorites as they took on the Patriots for the chance to go to the Super Bowl.
"Nobody gave us a shot in hell to beat the Steelers in Heinz Field," said Lawyer Milloy, who made an early captain's trip for media availability in Pittsburgh with Tom Brady. "We went out, I think we went out to breakfast… and people were talking about the game. You know you had, 'This new kid Brady, you know he is good, but he has no chance against our defense'...He is sitting right there. We're just soaking it in."
"I remember when we got to Pittsburgh, we got to the team hotel, it seemed like the whole city of Pittsburgh was in our hotel," said offensive lineman Damien Woody. "Everyone was waving the terrible towels when we got there. We couldn't even maneuver to get into the hotel because it was like every fan of the Steelers were there waving their terrible towels, they were trying to intimidate us. And so I'm just thinking like, 'Okay, it's on.'"
Both teams endured slow starts to the contest as the defenses ruled the early going. After the sixth punt of the game was called back for a re-kick, Troy Brown and the Patriots special teams would begin to step up and take the game over, with one of the plays that would define Brown's career.
On the re-kick, Brown scampered on a short field through the Steelers punt team, making numerous would-be tacklers miss and scoring a 55-yard touchdown to give the Patriots the lead.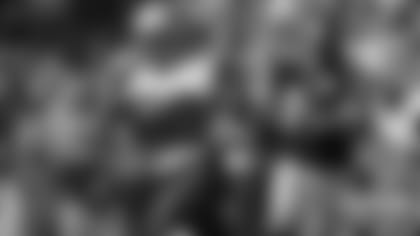 After the Steelers responded with a field goal drive of their own, the game took its most dramatic twist, with Tom Brady leaving the game with a lower leg injury, opening the door for the return of long-time starter Drew Bledsoe, who had not thrown a pass since going down with an injury in Week 2.
"When Tom went down with that, that lower leg injury, there was not a doubt in my mind that Drew was going to come in and do what he had to do to help us win the football game," said Woody.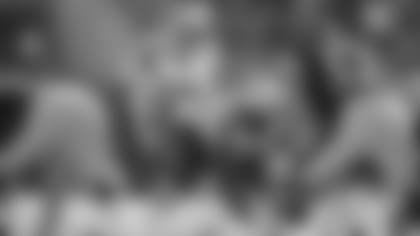 "He had a play where he scrambled, it was on the right sideline," said Jermaine Wiggins. "He's running on the sideline and it's almost like the same spot as in the Jets game, same position, same hit… James Farrior, somebody hit him out of bounds. Everybody looked, and then he bounced right up. As soon as he got hit, I mean, he got drilled too. He got drilled and he bounces right up and runs back on the field. And I think the emotions of like, 'You know what, I'm back, I'm good. You know, that's not going to phase me.'"
Despite the long layoff and demotion, Bledsoe came in on fire, completing his first three passes, then found David Patten on his fourth in the back of the end zone for a touchdown that extended the Patriots' lead to 14-3.
"I'll never forget running that route, I think it was a corner route and I was the inside slot guy to the right side," said Patten. "Coming out of the break, I remember coming around, and I saw him, I saw the ball actually leave his hand. I was like, 'Oh I'm getting ready to score this touchdown.' And Drew, he had a touch on the ball. I think between the two of those guys, I would say Tom had the stronger arm, but Drew just had a knack for just patting the ball and just flicking it out there.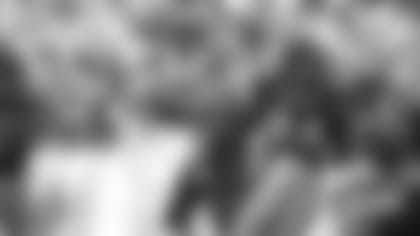 "It's the old adage, it doesn't matter who is in the game, it doesn't matter what the situation is, you have one responsibility and that's to do your job. Get open and catch the ball and that's what we did."
For a team of destiny, Bledsoe's contribution was a significant highlight of the season, helping deliver his team to the second Super Bowl during his tenure in New England. For the quarterback who turned the franchise around in the mid-90's, it was a fitting final appearance for Bledsoe in a Patriots uniform, coming back and helping the team secure the win.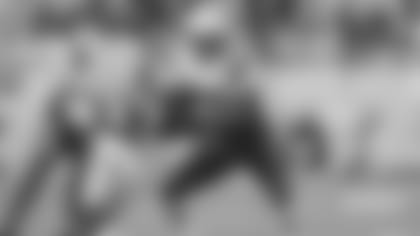 "That was sweet because Drew being in that position where he had to watch during the time that he was injured and ultimately losing his job because of injury, Drew's a proper man, that had to been eating him up," said Woody. "And to, in that moment, to help us get to the Super Bowl, it couldn't have been a better feeling for Drew Bledsoe."
The Patriots Special Teams continued their hot game in the third quarter, with Brandon Mitchell blocking a Steelers' field goal attempt and Troy Brown lateralling it to Antwan Harris who took it in for another score, extending the lead to 21-3.
"The blocked kick in Pittsburgh was huge," said Brown. "And then doing what we practiced for years was the scooping and scoring with big guys on the field that can't catch you. You know scooping and scoring, I scooped it up and I couldn't score so I lateraled it back to Antwan Harris and he took it in for a score. So, it's just plays like that, there is a lot of team coordination on that particular play."
Pittsburgh would still make a late push, scoring two touchdowns in the third quarter to make it a four-point game. But Bledsoe would engineer one final field-goal-scoring drive and the Patriots defense would do their part, forcing a punt then grabbing two interceptions on the Steelers' final two possessions to seal the Patriots AFC Championship victory.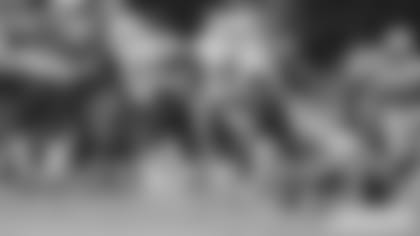 It was the kind of team victory that came to define the 2001 Patriots, with the back-up quarterback and special teams leading the way.
"That that was such an incredibly talented and dominant by the end of that season defense that we were playing with," said linebacker and special teamer Matt Chatham. "As well as the special teams group, I mean, we can't overlook that part. We sort of procured multiple scores in that Steelers game, and that was a big part of why we advanced as well.
"You look at the Steelers group and they could have been a dynasty themselves. That was the high flying team of that AFC group. And if they slide past us, who knows what they do and who knows what their arc is after the season."
"You could see then looking back, there were a couple of regular season games in which Special Teams played a huge role in that, of course, the championship game with Pittsburgh with two special teams scores," said ESPN's Chris Berman.
"Knowing that we were a bunch of nobodies that went out there and proved people wrong," said Joe Andruzzi. "And, you know, without Drew, we wouldn't have won either and Drew stood there, he didn't stab anybody in the back. He turned around and I'm sure he wasn't happy as many people when you get injured, you don't want to be sitting watching on the sidelines. So Drew sat there and became a, another coach for Tom. ... And then all of a sudden he's called it the action against the Steelers in the AFC championship game. And he went in there and just flung it around and gave us a chance, an opportunity to win that game and get them to ball, which, you know, we love to this day."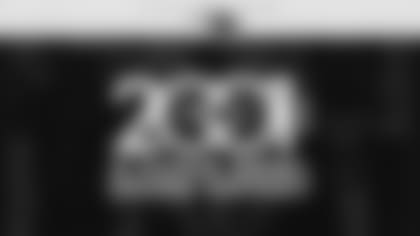 2001: A Super Bowl Sound Odyssey
An aural history of the 2001 Super Bowl champion New England Patriots. The six-part podcast features interviews with over 20 players, coaches, media members and others who were there to witness this historic season, mixed with the iconic sounds that detailed every dramatic twist and turn of an unforgettable season. Every memorable moment from the 2001 Patriots season is revisited with new-found perspective 20 years later. It's a fresh and thorough look back at the team that started a football dynasty.