The Patriot World Tour 2006 ended its ambitious 26,000 miles in 13 days of entertaining the troops on Hickam Air Force Base last Monday night.
The show featured country legend Lee Greenwood, country rockers Restless Heart, emcee Mary Therese "TV Personality of the year" for 2005, the New England Patriots Cheerleaders and comedian Dick Hardwick, who all hoped to bring a little piece of home and a million thanks to the troops on each base.
Including the musicians from the Band of the U.S. Air Force Reserve, the U.S. Air Forces in Europe Band, the Band of the Pacific and the United States Air Force Band, who performed at Incirlik Air Base, Turkey, Kadena AB, Japan, Kunsan AB, Korea, Misawa AB, Japan and three deployed locations in Southwest Asia and Hickam.
"This has been the most awesome tour of all the tours I have done," said emcee Mary Therese. "It is the camaraderie and that we are all in sync with each other, not that the past ones haven't been."
This was Mary Therese's eighth tour since 2000, she's a retired news anchor for a CBS affiliate in Macon, Georgia and the daughter of an Air Force recruiter who knows all to well the military life, moving 21 times before the age of 21.
"To be able to go and perform on these tours is so incredible, because there are millions of people back home that would love the opportunity as the average American to go and say thanks," said Mary Therese. "So we are bringing millions of thanks with us."
Restless Heart has had 22 years of making music and this tour for them is one small slice of showing their gratitude. They've done two United Service Organization tours prior to this one, but this is their first time performing in a war zone.
"This one is literally a world tour for us and wow it has been amazing," said lead singer Larry Stewart for Restless Heart. "The intense part is flying 26,000 miles in 13 days. There has been a lot of sleeping on the plane, but you know what? It is an experience we will never forget and we knew it was going to be this way. It's just been incredible."
Some of the motivating factors to play a part in such an intense tour seemed obvious to Mr. Stewart.
"Meeting folks in the hospitals that are giving it their all, if we can make them smile and forget what they are really doing for a moment or an instant in a performance or a visit," said Mr. Stewart. "To me you know, that it is making a difference and that is why we are here."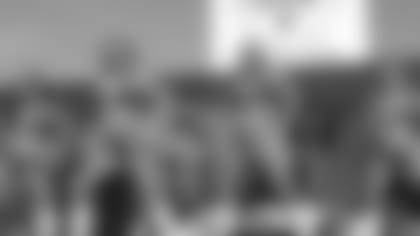 Even though the performers on this tour have taken part in tours prior to this one, performing in a war zone was a new experience.
"It is definitely scary being in a combat zone, but I have full confidence in my security because the Air Force is doing such a great job," said Alison Preston, New England Patriots Cheerleader. "This is actually my fifth tour and it is the best experience that I've ever had. It is not the fact that we get to travel. It is the fact that we get to meet so many military men and women."
That seems to be the common thread that unites these performers, a passion for the military and all that they do and to simply say thank you.
"I have great affection for those folks that put it on the line," said Mr. Greenwood. "This is my 18th tour and my motivation is to do what we can do to support the U.S. military no matter where they are on the planet. That doesn't necessarily mean war zones, but in this case we are at war."
Not since Bob Hope has someone been allowed to do the kind of filming they've done on this particular tour.
"We have strict editing guidelines that we will use for the secrecy of some of the missions and the equipment we've seen, but we'll follow those and edit this in May and hopefully get it on the air Memorial Day," said Mr. Greenwood. "So the public at home can the mission and how we are accomplishing it in the Middle East."
Mr. Greenwood has shown his military affection in other ways besides touring. He wears the red metal bracelet of John Consolvo Jr., a marine pilot MIA who went down in Vietnam, simply because it was given to him.
For Mr. Greenwood, Ms. Preston, Mary Therese, Dick Hardwick and Restless Heart the tour is over, what remains are memories and a few additional words of thanks to the troops.
"Thank you for what you do, it was an honor to be here and perform for you," said Mr. Stewart. "The tour has been incredible, it has been a trip of a lifetime for all of us. We appreciate what you do."
"We are out here for only two weeks and we are just trying to boost some morale," said Ms. Preston. "Make some people happy and bring a little piece of home to them because they are working so hard for us. It is important for us to go out there and tell them we do appreciate what you are doing."
"Thanks so much for what you do," concluded Mary Therese. "We are all able to do what we do in our everyday lives, whether it is being a reporter, singer-songwriter or a bus driver. We can all do what we do everyday, because you all get up in the morning and put that uniform on and you say, 'I am doing this for my fellow Americans'. They just don't get thanked enough."
---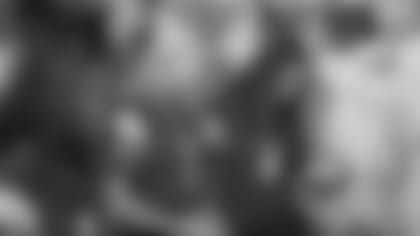 I cannot tell you how wonderful it was to see the New England Patriots Cheerleaders here on the 9th of April. Sitting back, listening to the performances and watching these four beautiful women giving 100% for us, is truly something that we will never forget. It is what makes America what it is. Lee Greenwood, Restless Heart , Dick Hardwick and the New England Patriots Cheerleaders...what an outstanding combination to have presented to us.
This is my second War on this side of the World and every time I am over here, I find it absolutely amazing that there are performers willing to put together such a schedule to bring us a little 'time away' from our daily routine. Words cannot express my (and the entire Camp's) appreciation for the visit that your Cheerleaders gave us. I know they don't get much for doing this sort of thing...but PLEASE tell them that the impact of there visit-as well as the other great performers-is something that every troop here will take back with them and remember for a long time to come.
May the entire squad that came here be blessed with a safe and sound return back to the greatest country that the world has ever known...The United States of America!
P.S. - I will of course be cheering proudly for the Patriots this coming football season!! #4!!
Master Sergeant Michael A. Contreras
First Sergeant, 586th ELRS
Camp Arifjan, Kuwait