For those that have covered the Patriots since the start of training camp, quarterback Mac Jones's second-year regression is not a major surprise. 
After an encouraging rookie season with former offensive coordinator Josh McDaniels, the Pats entered camp with Matt Patricia and Joe Judge running their offense, and it looked disjointed from the start. Mac looked uncomfortable in the pocket, unsure of what was happening around him, and New England's highly successful system for 20-plus years had significant changes. 
The struggles were there all summer, leading to quotes like this from a frustrated quarterback:
"It is a little frustrating at times. But the actual players and coaches are trying the best they can," Jones told Patriots.com at the time. "It's just getting the communication. It's different from what we've done in the past."
As with most players, the larger the sample size, the more warts in a player's game begin to show. Jones is not a toolsy quarterback with elite arm talent or athleticism. But with the proper coaching and good personnel around him, it should never have gotten this bad.
At the very least, Jones was on a Kirk Cousins or Derek Carr-like career arc where his accuracy and decision-making could carry the offense to a respectable level. Combine good coaching in all three phases with a solid defense, and that's a playoff-caliber team as they were a year ago. 
The Patriots can win with Kirk Cousins and Derek Carr, but they can't win with a non-toolsy quarterback who is making poor decisions and lacking a solid infrastructure. 
We know how the Patriots got here with Mac Jones in his second season, but we need to turn on the film to answer where the team goes from here with their quarterback.
Table inside Article

| Stat | Mac Jones | Bailey Zappe |
| --- | --- | --- |
| Avg. Air Yards | 10.4 | 7.4 |
| Play-Action Rate | 11.7% | 26.3 |
| Under Center Rate | 12.5% | 21.1% |
There's a clear distinction between how the Patriots call the game for Mac compared to rookie Bailey Zappe on first and second down. On the surface, Zappe gets a higher rate of play-action and more drop-backs from under center. But it ran even deeper than that with a side-by-side comparison on Monday night (pun intended).
Here's a recurring example of what New England calls for Jones on early down pass plays, almost exclusively working out of the shotgun and with three wide receivers on the field (11 personnel).
The Patriots are running their version of Y cross with Jakobi Meyers's crosser and Tyquan Thornton's vertical route stressing the single-high safety on first-and-ten from their own 23. The Bears run a nickel blitz in man coverage, and without a short or "hot" route, Mac has to throw a low-percentage fade to Thornton that they nearly connect on anyways for a big play.
Here's Bailey Zappe's first pass attempt of the game on first-and-ten from the Pats 45-yard line: the X (Parker) runs a slant, the Z (Meyers) runs a flat, the Y (Jonnu) runs a stick route, and Thornton clears out the sideline. Zappe completes the pass for four yards, nothing spectacular. But it keeps the offense on schedule and is a far cry from the vertical concept they ran with Mac in a similar situation.
Now, here's a second-and-ten on Chicago's side of the field for Mac. This time, it's another shot play from the gun with a five-man protection, where the post-wheel combination tries to flood the deep third. The Pats at least give Jones a check-down this time with Rhamondre Stevenson, which is where the ball probably should've gone, but the pressure closes in a hurry, and Jones throws an ugly interception.
When the Patriots dial-up early-down shot plays with Zappe, they look quite different. New England goes under center, only sends three receivers into the pattern with six+the back in the protection, and the rookie has a clean pocket to give Parker a chance on a jump ball downfield.
We could do this all day long, with Jones quarterbacking a vertical passing offense while Zappe runs double slant-flat for easy completions and drive starters on first and second down.
Only the coaching staff and the second-year quarterback can explain why the Patriots channel their inner Bruce Arians with Mac at the helm rather than running the stuff that works.
And when they do, we see glimpses of its success. Above, the Pats pair Jonnu's stick route with a layered dig from Hunter Henry out of 12 personnel. Smith's route pulls the short zone defender out of the passing lane, and Mac throws a strike to Henry for a 12-yard gain.
Airing it out is fun when it's successful, and that might've been the offense that Jones ran at Alabama. However, the Henry completion is Mac Jones's bread-and-butter at this level. That's the Mac we saw in his rookie season, and that's the Mac this team needs moving forward.
The Patriots second-year quarterback will shoulder most of the blame for regressing this season, but he is not being put in a position to succeed by the coaches. This is on them.
Here are three more big-picture takeaways and quick-hit film notes from the Patriots loss to the Bears on Monday night:
1. The Patriots Have Issues at Tackle, Run Blocking Now a Three-Week Problem
The developing concerns along the offensive line were mainly covered up during the two-game winning streak by plays with extra blockers in the protection and Rhamondre Stevenson going full beast mode against the Lions. This group has struggled in the running game for three-straight weeks, and both tackle spots are an issue right now. The Pats are seeing more defenders in the box, so first down play-action from under center should be dialed up early and often. But they also need to find ways to open up rushing lanes even when they are outnumbered.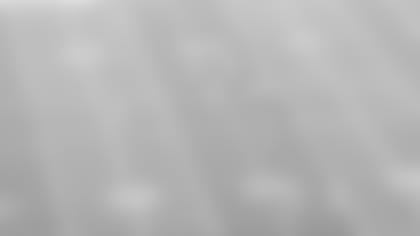 Chicago matched their shotgun 11-personnel package with a single-high safety and crowded the line of scrimmage. In other words, the Pats tried to spread the field to lighten the box, and the Bears didn't take the cheese. Teams are loading up to stop the run on first down and are daring the Pats QBs to beat them by throwing to the outside receivers.
At right tackle, Marcus Cannon might not have had the penalties that Isaiah Wynn did, but he was beaten badly to the inside on three occasions, including Jones's interception. He doesn't have the foot speed to redirect and recover to an inside move. Trent Brown had two of his worst games of the season in consecutive weeks: six penalties and six quarterback pressures allowed. His body control and pad level in his pass sets are not up to his usual standard. The Patriots have no depth at tackle, either, so they need to get it right with these two guys (or go back to Isaiah Wynn).
2. How Bears QB Justin Fields Broke Down the Patriots Pass Defense
Although it's difficult to quantify the Patriots struggles against mobile quarterbacks, we all understand that New England's defense struggles against mobile quarterbacks.
With a team sport, there are multiple factors. From a personnel standpoint, it feels like the Pats lack the team speed in the front seven to stifle mobile QBs. But the way they're coaching their rushers is not getting through to the players, either. Let's break it down in three plays.
In this first example, the Pats drop into a cover-two zone with eight defenders in coverage and a three-man pass rush. The zone defense does its job initially, but Matthew Judon rushes too far upfield and opens an escape route for Fields to extend the play. With all eyes on the QB, Fields pulls the zone towards him as he scrambles, and that opens up Equaniminous St. Brown for 19 yards (yes, Judon has a gripe for a hold. But that's not how they drew up that rush).
After allowing Fields out of the pocket with a three-man rush, the Pats now play cover-three zone with seven in coverage. This time, the pass rush is so focused on keeping Fields in the pocket that they stand there and watch. With one less player in coverage and no pressure on the QB, Chicago high-lows the middle hook (Bentley) zone, and it's another good gain. Too easy.
The Patriots played over 70 percent of this game in zone coverage to keep eyes on Fields and were constantly caught in no-man's land as a pass rush trying to keep the Bears QB in the pocket while also pressuring him.
Eventually, they tried some man coverage schemes. However, those were not well designed.
On Fields's 20-yard scramble to convert on third-and-14, the Patriots are in a cover-one man (robber) scheme. Safety Adrian Phillips rotates into the robber role, its man coverage across the board, and a four-man rush. Unless Phillips is an assigned spy rather than a robber and incorrectly helps Dugger on the crosser, there's no quarterback spy on this play. Again, relying on the four-man rush to keep Fields in the pocket, and it fails.
New England's issues with mobile quarterbacks in passing situations stem from their inability to coach and execute an effective pass rush. The plays above are how you get beat.
3. Why Can't the Patriots Stop the Designed Quarterback Run Game?
The other problem that the Pats are having with athletic quarterbacks is stopping designed QB runs. As many defensive players pointed out following the loss, these are now repeat errors after Lamar Jackson and Justin Fields's legs took over two separate games.
Although those two are arguably the NFL's best running quarterbacks, it's a copycat league, and the quarterback in Western New York is licking his chops watching this defense right now.
The play de jour that is giving New England fits is a GT counter-read that attacks the uncovered C-Gap in the Pats 3-4 tite front. With the play-side blockers folding the line of scrimmage, the guard and tackle pull to kick out the defenders flowing to the gap, and the read holds the backside.
From a physicality standpoint, Jahlani Tavai needs to compress the puller more than this to squeeze the gap so Fields can't burst through at full speed. But the bigger issue is eye discipline from the second level. Run defense, especially with the QB element, is all about playing your assignment in the fit. Both off-ball players, Ja'Whaun Bentley and Kyle Dugger, flow initially towards the jet motion, and the false step makes Bentley easy to block. There's no reason for Bentley to be concerned with the jet sweep. That's not his job; he has to take on the puller in the hole. He's far from the only Pats linebacker having this issue.
Until the Patriots stop trying to read-and-react to the mesh point and start playing their responsibilities, they will be baited out of position and give up yards on QB-designed runs.
4. Quick-Hit Film Notes From Patriots-Bears
The offense's film was worse than it seemed live and was right up there with Week 1. The lack of receiver separation against the first good secondary they've faced in a while was telling, especially with Jones at QB. Besides the well-timed "leak" concept on the Meyers TD and a jump-ball win by DeVante Parker, nothing was going on down the field. The blocking was lousy all night as well. Learn from it, bury it, and move on.
In a bad game in all three phases, Rhamondre Stevenson catching check-downs was their only consistent offense. Stevenson also had a few good blitz pickups, like the one on the deep incompletion to Thornton in the opening section. He's one of their most consistent players.
TE Hunter Henry continues to look much better than he did in the first three weeks of the season. He was open again on a handful of occasions and had at least one catch taken off the board due to a batted pass at the line. There is the occasional route where he'll fade up the field, though. He needs to fix that.
The botched handoff to Jakobi Meyers was a head-scratcher. Even if they practiced it during the week, why is getting the ball in Meyers's hands on a schemed touch a priority when you have Jonnu Smith and Tyquan Thornton? Bad design and execution (lone critical error by Stevenson whiffing on the initial block).
We are all Tyquan Thornton stans here. But low percentage fades, and forcing him to run through contact is not how he will win. Thornton gets held up by contact due to his slight frame. They need to find ways to get him free releases and into space pronto.
DeVante Parker is a legit contested catch guy. He is now an even 50-50 (five-of-ten) on contested targets, which is impressive given the difficulty level on those grabs.
LG Cole Strange is getting his flowers for treading water as a rookie, but the schemed pass rushes (stunts, blitzes, etc.) still give him issues, and he's not playing under control in the running game. I'm not worried about his long-term outlook. But there's plenty of work to be done. His sack allowed was a failure to pass off a three-man stunt properly.
Nobody wants to hear it. But credit to Chicago's offensive staff. They called 11 designed QB runs (by far the most for Fields in his career), moved the pocket to simplify the passing game, and ran tons of RPO and play-action schemes. They had a good plan.
Cornerbacks had far too many business decisions in this one when tasked with taking on ball carriers. Stopping the run and screen game is a mindset. You need to want to be a physical defense.
Marcus Jones's superman dive to break up a pass to an open Darnell Mooney was the defensive highlight of the game. Mooney beat him on an out-leveraged crosser, but the third-round pick displayed an excellent closing burst to undercut the route. Jones needs to play more on defense.
This is not an excuse for how the defense played, but the defensive line missed Christian Barmore badly in this one. He plays with authority, explosiveness, and a high motor, something they did not have last night. They need a healthy no. 90. Tone setter.