...From the get-go, QB Tom Brady and the offense as a whole were not at their sharpest, either running or throwing. Particularly throwing deep. On the second possession, facing 3rd-and-3, OC Josh McDaniels called for a deep strike to seldom-used Matthew Slater. The special teams speedster had position to the inside of CB Tony Carter, but Brady's throw - with no pressure to speak of from the Broncos - was high and to the outside, forcing Slater to readjust to try to make the catch. Carter was better positioned, though, to slap the ball away. A safety was coming across to help on the play, but if Brady could've made the throw more to the inside of the field, Slater may have had a reception.
...On New England's third possession, Brady and the offense executed a textbook play-action fake, which sprang WR Julian Edelman, lined up in the slot right, on a deep crossing route to the left sideline. Denver bit hard on Brady's fake handoff to RB LeGarrette Blount to the right, and Edelman got deep behind the Broncos secondary. The offensive line did a wonderful job creating at solid wall to Brady's right, which kept the Broncos defenders at bay. There were absolutely no Denver defenders anywhere in front of Brady, either. He had no pressure whatsoever, but he looked like he rushed his throw to Edelman and overshot his target by a good two yards. I thought this at the time, but the film clearly showed that had the throw been more precise, Edelman would've scored, changing completely the dynamic of the game at that early juncture, when the Patriots were down 3-0.
...The run-blocking, so effective over the past month or so, was uncharacteristically poor against Denver. New England's o-line and tight ends weren't getting good leverage or hand position on their defenders, who were shedding the would-be blocks with relative ease and stuffing Blount and Stevan Ridley for minimal gains. Still, the play-action fakes were being effective, as Denver seemed to respect the Patriots' rushing attack.
...It was tough sledding all day for Alfonzo Dennard. The starting right CB spent most of the day on WR Demaryius Thomas (more on that later), but started out struggling on Eric Decker. Dennard was injured trying to tackle Decker on a 3rd-down pickup, and had to get brief treatment on the sideline. QB Peyton Manning and Decker took advantage on the very next play, victimizing Dennard's replacement, rookie Logan Ryan, on a crossing route that netted 21. Even when Dennard returned shortly thereafter and Aqib Talib went down (much more on that to come), it was clear that New England's secondary was at a disadvantage and was going to be in for a long afternoon. The coverage wasn't physical at the line of scrimmage and the receivers were getting easy separation from the DBs.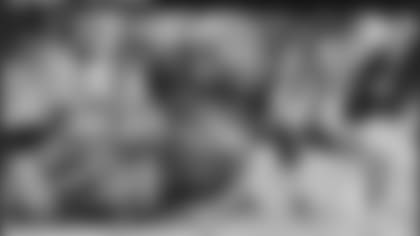 ...The run defense, on the other hand - a weakness of the Patriots much of the 2013 season - was playing very well in the early stages of the AFC Championship Game. Denver rushed four times for a total of minus-1 yard, thanks to solid play by the front seven, shedding blocks and getting good penetration in the backfield. Rookie LB Jamie Collins, again, was a factor, as he was a week earlier against Indy.
...There wasn't much pressure by New England on Manning, but when it counted - on a 3rd down in the red zone - DE Chandler Jones made a great bull-rush move on LT Chris Clark, who had Jones by the left arm, but Jones reached over with his right to get hold of Manning's jersey and jerk him back slightly. This caused Manning to overthrow an open Decker in the end zone and force a field goal. Nice, athletic move by Jones to distract Manning just enough to prevent a TD.
...The Patriots suffered a blow to the defense very early in the 2nd when CB Aqib Talib suffered a left knee injury. It happened when he collided with WR Wes Welker as the Broncos WR set a pick (or rub, as they're now being called more frequently). Head coach Bill Belichick was unusually outspoken about the play on Monday morning during his final press conference of the season. He wouldn't even refer to Welker, his former player, by name, and called it "one of the worst plays I've seen." Belichick said he felt the play was "deliberate" and that he expected the league to handle any discipline.
...The play certainly was "deliberate" in that the intent seemed to be for Welker to come across the middle and shield Talib to help his Bronco teammate, Thomas, continue his route in the opposite direction. The play design worked, in that Thomas got open (he dropped the pass). The question is, was Welker's intent to injure Talib? Impossible to say with any certainty, of course. Welker insisted afterward that he did not intend to hurt his former teammate. The film shows Welker leading with his right shoulder into Talib's side, near the upper ribcage/shoulder area, but their legs collided as well and the hit knocked both players to the ground, where Talib remained for quite some time.
...Talib has had a hip problem in recent years and Welker is well aware of this. However, it didn't seem as if Welker was targeting that area or Talib's left knee, which was what he injured. Originally, the report from the team was that Talib had a rib injury, but the way he was limping off the field, it was evident that the injury was to the lower body, and the team later corrected this.
...New England runs similar plays like this as part of their offensive playbook, where the receivers make contact with defenders to free up a teammate. This time, the roles were reversed and a key Patriot was injured - by a former Patriot, coincidentally. It's understandable that there may have been some emotion involved in Belichick's comments as a result, but watching the play over and over numerous times, it's just hard to declare that Welker's action was meant to injure. It was a hard hit, for sure. That's all that the film reveals with any certainty.
...Talib wasn't having his best day to that point, but when he left the game, the rest of the Patriots secondary clearly suffered without him on the field.
...The rush defense also collapsed on that drive, giving up large chunks of yardage on several runs. Denver's o-line was blocking much better.
...Denver's first touchdown was a classic play-action misdirection. Manning initially went left with the handoff fake, then bootlegged to the right. All his blockers went left, too, but three receivers then broke off and went with Manning to the right. All three were open and he could've gone to any of them. He just chose the middle one, TE Jacob Tamme, who found a spot in the zone just over the goal line and sat in it. Beautiful play concept and execution.
...When Talib left, Dennard was assigned to Thomas thereafter and just couldn't stay with him. Thomas seemed to get open on nearly every play.
...New England had just two second-quarter possessions, the first of which ended with a field goal when Brady was sacked on 3rd-and-8 from the Denver 18. DE Robert Ayers just made a nice inside swim move on LT Nate Solder and darted into the backfield. Brady was a sitting duck. LG Logan Mankins, who was double-teaming another Bronco lineman, saw Ayers and tried to shove him away, but it was too late. Mankins, in fact, may have helped push Ayers into Brady a bit. Regardless, Ayers would've likely made the play.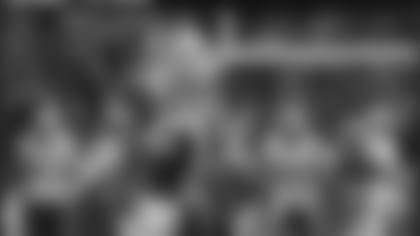 ...On the next series, with just seconds left in the half, Brady tried to get the ball downfield in a hurry. WR Austin Collie had beaten his man deep down the right sideline and had good separation. All Brady needed to do was drop the ball in there, but he fired too long, high, and wide for Collie's outstretched arms. The ball landed out of bounds. Probably wouldn't have been a score, like Edelman's deep ball earlier, but would have at least given New England a chance at a field goal attempt, if not more.
...Brady's receivers, including TE Michael Hoomanawanui, RB Shane Vereen, and rookie Aaron Dobson, made some really nice catches in that second quarter.
3rd and 4th Quarter – Offense
…The Patriots had just three possessions the entire second half: one in the third and two in the fourth.
…One of the more consequential plays was a 4th-down sack of Brady at the Denver 29. Rather than attempt a long field goal, down 20-3 at the time, Belichick and McDaniels rolled the dice to get some sort of spark. Brady was in the gun with trips right, a back to his left, and a receiver to the left. DT Terrance Knighton, a thorn in New England's side all day, used a swim move on Mankins, who was caught flat-footed as Knighton squirted inside. The QB wasn't quick enough, though, to sidestep the massive Knighton. Easy takedown.
…Hooman made a couple of really tough catches in this game.
…Edelman's TD catch in the 4th was as simple a pattern as you'll find in football. It was 2nd-and-goal from the 7 and the Broncos were playing zone. Edelman, in the slot, ran a few steps forward toward the goal line, stopping just short as he turned back to Brady and sat down in the hole in the zone. Brady dumped it to him and Edelman fell over the goal line. Very easy.
…Brady's TD run, the last score of the season for New England, was just a nice job of Brady deciding to tuck and run when none of his receivers were open. He stepped up in the pocket as it opened up in front of him, just five yards from the end zone. As he did, he pump faked to make a move past DT Mitch Unrein and waltz over the goal line.
…The ensuing two-point conversion failed when DE Shaun Phillips was left unblocked at the right end of the o-line. Hooman was lined up next to RT Marcus Cannon, but both players blocked forward to engage with other players. Brady, from the gun, handed off to Vereen, and Phillips fired inside (almost like Willie McGinest on the famous 4th down stop at Indy way back when) along the backs of the o-line. He got to Vereen and wrapped him by the legs as Vereen tried to lunge forward. Vereen was stopped a full yard short of the goal line.
3rd and 4th Quarter –Defense
…Denver's offense, meanwhile, had only four second-half drives.
…Missed tackles in the second half didn't help New England's cause on defense. A few plays would've been minimal or no gain had defenders just been able to wrap up better.
…Denver's next and final touchdown was far too easy. After a long drive, the Broncos had a 1st-and-goal from the NE 3. Thomas was lined up wide right opposite Dennard, who was in man coverage with no safety help. At the snap, Thomas made a nice fake like he was going to run a fade pattern. Dennard bought it and turned to the outside. Thomas stuttered, then darted inside on a slant to a huge empty space in the end zone. Manning saw it all the way and fired a pass over several Patriots defenders heads to a wide open Thomas.
…The Patriots looked like they were playing very soft in the second half, allowing the Broncos to move the ball up the field with underneath throws that the receivers were often able to turn into bigger gains. A consolation was that the defense tightened a bit once Denver got to the red zone, forcing a pair of Matt Prater field goals and holding the league's highest scoring offense to fewer than 30 points – a rarity this season for Denver. But that minor victory certainly wasn't enough to make up for the loss just one game away from the Super Bowl.