INDIANAPOLIS - As the storm surrounding Tom Brady's potential venture into free agency has continued over the last month, many have pointed toward the Combine as the starting point for gaining some clarity. In reality, any such movement with regard to Brady's situation will be taking place away from the media in private conversations around town.
However, that doesn't mean the subject of Brady and some of his potential suitors hasn't been broached. Raiders general manager Mike Mayock fielded some questions pertaining to his current quarterback situation Tuesday morning. The Raiders are one of the teams rumored to have Brady of its radar.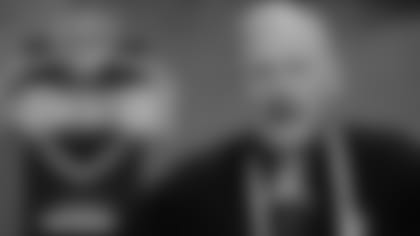 "I'm surprised it took two questions before a quarterback question came up," he said when asked about Oakland's situation. "Here's the bottom line: everybody needs to understand the level that Derek Carr played at this season. He completed 70 percent of his passes, had almost a 3-to-1 touchdown-interception ratio, we were 11th in yards and seventh in third downs. We did a lot of really good things. We were 11th in yards and 24th in points so obviously there was an issue there. It was defense, it was special teams and it was our struggles in the red zone. Derek Carr played at a high level.
Mayock was then asked a follow-up about the Brady rumors. Not surprisingly, he downplayed that aspect as well.
"I don't make anything out of any rumors," Mayock began. "All I can say about free agents since I'm not allowed to talk about those guys anyway is I watch tape of every player available."
Mayock later continued to sing the praises of Carr, but he also appeared to leave the door open.
"Every position gets evaluated every year, and if we can upgrade it, we will," Mayock added.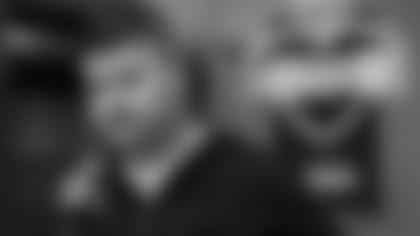 Tennessee GM Jon Robinson also could be in the quarterback market come March. His two quarterbacks, Ryan Tannehill and Marcus Mariota, are both set to become free agents and Brady has been linked to a potential reunion with his former teammate Mike Vrabel in Nashville.
Robinson wouldn't get into any specifics regarding the future, including the possibility of using the franchise tag on Tannehill. (The time for teams to start using the franchise and transition tags was pushed back to Thursday due to the pending CBA talks). When asked about Brady, the GM refused to comment on players on other teams.
While it's possible some movement on the Brady front could be underway, it appears none of that will be shared with the media this week.
Additional coverage from Tuesday at the NFL Combine: