FOXBOROUGH – Just hours after the final whistle of yet another dramatic win for New England, we still don't know the full extent of Rob Gronkowski's leg/knee injury (it's still unclear exactly what he suffered). But surely, his expected loss – likely for the remainder of the season – puts an enormous damper on what would have been an otherwise joyous celebration.
](/node/46971)In the locker room afterwards, several Patriots players spoke about how difficult it was to watch their friend and teammate suffer such a devastating injury. When players talk the way these Patriots did, it's a virtual certainty that the injured man in question isn't coming back anytime soon.
That's bad news, of course, for the New England offense, because since Gronkowski's triumphant return to the game field in Week 7, he's helped get the Patriots back on the high-scoring track, for the most part. His loss will be felt particularly in the playoffs – which the Patriots still have yet to clinch.
Miami's win in snowy Pittsburgh Sunday afternoon was another disappointing turn of events for the Patriots. Had the Dolphins lost, New England's win would have sewn up the AFC East and at least a Wild Card game at Gillette Stadium next month. Now, next week's game at Miami takes on added significance.
Even more troubling, though, are the continued poor starts by the Patriots. Once again, they had to rely on a late – in this case REALLY late – surge offensively to pull out a victory. This banged up team can't afford to do this if they eventually do get into the playoffs and face tougher opponents.
Other observations from Gillette Sunday afternoon: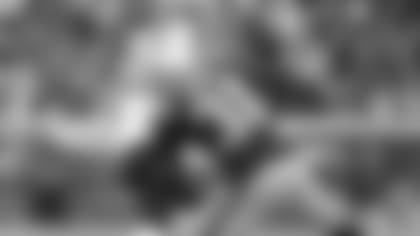 ](/node/46971)...The Patriots chose to defend Cleveland's most potent weapon, WR Josh Gordon, by assigning CB Aqib Talib to him 1-on-1 in most cases. Gordon got the better of Talib in the first half, but his stiff-arm on an 80-yard TD catch-and-run was emblematic of the type of day the Browns were having until the very end.
...Dane Fletcher started at middle linebacker in place of Brandon Spikes, who has been dealing with a knee injury in recent weeks. Spikes did make an appearance in the first series, however.
...Rookie corner Logan Ryan started at right cornerback in place of Alfonzo Dennard. However, Dennard came in shortly thereafter in nickel situations. Dennard missed a couple of days of practice as he had to return to Nebraska for his on-going legal proceedings. On the second series, Dennard appeared to injure his left shoulder or collarbone very seriously. He was briefly looked at on the sideline before retreating to the locker room. Dennard re-appeared on the bench early in the 2nd quarter and went back into the game shortly thereafter.
...Linebacker Dont'a Hightower got away with a penalty when he hit Browns QB Jason Campbell as Campbell was giving himself up on a slide in the 1st quarter. No flag was thrown by the officiating crew.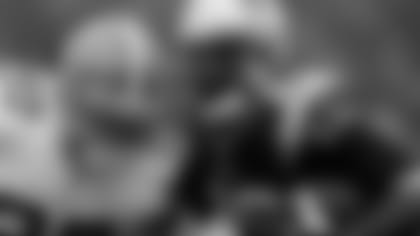 ](/node/46971)...RB LeGarrette Blount started the game and was a rare bright spot for the Patriots offense. He ran well all game. Stevan Ridley made his first appearance in the early 2nd quarter after his benching last week. It was his first action since fumbling against Denver two weeks ago.
...Fullback James Develin made a nice down-the-sideline catch in the 2nd quarter, immediately after which he went to the bench and was surrounded by members of the team's medical staff. He returned just before the two-minute warning of the 1st half.
...Cleveland did an excellent job covering punts. They didn't allow the dangerous Julian Edelman to do much with the few opportunities he had to return the ball.