After adding four additional picks on Thursday night – including two in Day 2 – the Patriots went to work Friday following their trade out of the first round. As was the case in 2012, the focus was on defense with three of the four selections made on that side of the ball.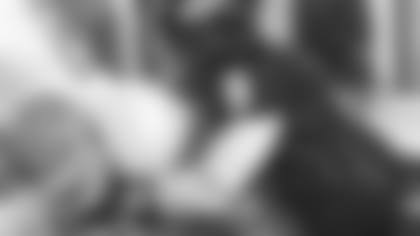 The Patriots took players at positions most people targeted heading into the draft – but not necessarily the individuals many hoped would be tabbed. Jamie Collins and wide receiver Aaron Dobson went in the second round while cornerback Logan Ryan and safety Duron Harmon, both of Rutgers, came in the third.
Many felt an edge rusher, a defensive back and a wide receiver were the team's top needs heading into the draft. Collins, an outside linebacker out of Southern Mississippi, was the first to hear his name, going with the 52nd overall pick. Few felt he'd be the one chosen, but clearly finding another player to get after the quarterback was a priority, and most of the top candidates such as Datone Jones and Tank Carradine were off the board at that point.
The 6-3, 250-pound Collins played a variety of roles in college and his athleticism is off the charts. The athletic element is what I feel will make this pick the key to this draft, regardless of how the others pan out. The Patriots lack a dynamic, play-making element on defense, and Collins could provide some of that.
With Chandler Jones, last year's top pick, manning one end and Collins potentially lining up on the other side, the Patriots could suddenly have bookend pass rushers for years to come. In the meantime, the versatile Collins played safety as a freshman, so he figures to be more advanced in pass coverage than most young outside linebackers shouldBill Belichick choose to use him in that regard. He also lined up along the line as an end and an off-the-ball linebacker during his time as a Golden Eagle.
"He's been productive, has some versatility and is a solid worker and great kid," Belichick said. "I feel like we improved our team today."
One other factor to keep in mind with regard to Collins is the contract status of both Rob Ninkovich and Brandon Spikes. Each is entering his final year, and Collins provides insurance at both spots should the Patriots not be able to re-sign either.
Ideally Collins would work in sub packages as a rookie, providing an element of speed in coverage and/or some pass rushing prowess (he had 10 sacks last year at Southern Miss.). Dont'a Hightower, last year's second first-round pick, could potentially slide inside to middle linebacker should Spikes depart as a free agent, and Collins' versatility should allow him to man the strong side spot that would be vacated.
Regardless of where he winds up, the idea of adding such a dynamic athlete with loads of potential is intriguing, and watching Belichick find a way to implement that potential into production will be the most exciting element of the 2013 draft for New England.