GLENDALE, Ariz. –Regardless of what transpired on the football field, this day promised to be an emotional one. The fact that it was the 15th anniversary of the September 11th terrorist attacks made it so. In addition, it marked the start of the 2016 regular season for most of the NFL.
The question for the New England Patriots was, what kind of emotions would be expressed once the game kicked off.
In particular, how would Jimmy Garoppolo, the third-year backup to Tom Brady, respond to his first-ever NFL start in place of his suspended teammate? On the one hand, he would naturally be excited to get his opportunity to perform after two years as Brady's understudy. But what if things went awry? He was lacking both his All-Pro tight end and starting left tackle. Rob Gronkowski and Nate Solder didn't even make the trip because they're both nursing hamstring injuries.
How would the Patriots as a team respond overall to their first game since 2008 without their franchise leader under center?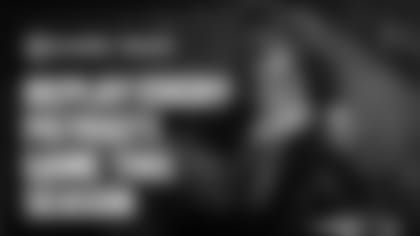 The answers seemed clear at the outset.
If Garoppolo betrayed any nerves, it was on his first throw of the game – a fluttering floater than sailed just over his intended target's head. But thereafter, he looked cool and confident leading the Patriots to their first touchdown of the season on their first possession. Noteworthy in and of itself, but also because that was the first time a New England offense has managed that feat since 2011.
"He's a good football player," wide receiver Danny Amendola declared afterward. "He works really hard and we had a good week of preparation. We played well tonight. Well enough to win the game."
With a makeshift offensive line – Cam Fleming subbing at left tackle for injured Nate Solder, two rookies at left and right guard, and Marcus Cannon in for Sebastian Vollmer at right tackle – New England offensive coordinator Josh McDaniels did a creative job of keeping Garoppolo away from Cardinals' pressure by using a number of designed rollouts and misdirection plays in the first quarter.
Meanwhile, on defense, New England gave up a few big pass plays, but balanced them out with pressure on Arizona QB Carson Palmer throughout the first half – sacks from rookie d-lineman Vincent Valentine, veteran DE Chris Long, and linebacker Jamie Collins were the highlights.
McDaniels decided to start running the ball more when Garoppolo started feeling heat in the second quarter. He was strip-sacked by linebacker Markus Golden and the ball recovered by former Patriots DE Chandler Jones, who proceeded to celebrate with a teammate and incurred a 15-yard unsportsmanlike conduct penalty. It was an emotional day for Jones, facing the team that drafted, then traded him. Prior to that play, he'd been a non-factor in the game.
That turnover, however, produced Arizona's first points, a touchdown pass from Palmer to Larry Fitzgerald several plays later. By halftime, New England clung to a 10-7 lead, thanks in part to Garoppolo being able to manage both his emotions and the Patriots offense.
Right after the half, Garoppolo showed poised completing a rare pass to himself (off a deflection) and running for a first down, before getting help from rookie wideout Malcolm Mitchell through the air and veteran ball carrier LeGarrette Blount on the ground. Just like they did in the first half, Garoppolo and the Patriots offense marched down the field for a touchdown – Blount ran it in from 8 yards out – on the opening drive of the second half to reclaim a 10-point advantage at 17-7.
However, a Blount fumble later in the third gave the Cards the ball and, eventually, another touchdown. Were it not for those turnovers in Patriots territory, the Cards wouldn't even have been in the game.
Garoppolo looked like anything but the overwhelmed, deer-in-headlights that some critics predicted he'd be in his first meaningful NFL action. In fact, he performed remarkably well considering all the factors that could have rattled him – the pressure of succeeding Brady, the intense spotlight of a national television audience, the lack of a full complement of weapons, to name a few.
Even when he was drilled at the start of the fourth quarter by two Cardinal defenders, who incurred a roughing-the-passer penalty as a result, Garoppolo simply got up, nodding his head knowingly, dusted himself off, and went back to the huddle. The young QB kept his composure even while some of his teammates lost theirs and were flagged for penalties that stalled a potential touchdown drive (New England settled for a 53-yard Stephen Gostkowski field goal to go up 20-14).
"There's a lot of good players on this team," the clutch kicker remarked in the post-game locker room. "We play aggressive and we're going to do our part on special teams. We felt good all week."
For the better part of three-plus quarters, Garoppolo held his own. But how would he respond when Arizona took its first lead of the night with less than 10 minutes to go in the game? Dare I say, almost Brady-like.
He deftly drove his team 61 yards in 13 plays before his third-down scramble fell just short of the marker. Yet, it was enough to set up Gostkowski for the go-ahead field goal. With 3:38 remaining, Garoppolo had the Patriots in the lead, 23-21. He'd done everything you could reasonably ask of him under the circumstances, and he did it well. It was up to the defense at that point. They nearly wilted at the very end, but a missed field goal by Arizona preserved the victory for Garoppolo and New England.
They did it without Brady, without Gronkowski, Rob Ninkovich, Solder… without many observers giving them much of a chance, actually.
"Oh, it's a big win. Shorthanded, but you've got to step up," safety/co-captain Devin McCourty pointed out. "It sounds old when we say 'Next man up,' but it really is, you know. [Jimmy] was incredible. All game, just poised, went out there and made the plays he was supposed to make. As a team, we believed in him. There was no doubt that Jimmy could go out there and play. Everyone can shut up now and watch the guy get better and us just keep improving as a team in the early part of the season."
"It means we're 1-0," Long said of the thrilling victory. "Winning on the road is never easy, and the first one of the year is really important. It was a team win, it really was. Everyone did their part."
"Oh, man, this is awesome," echoed wide receiver Chris Hogan, who finished his Patriots debut with three catches for 60 yards, including the first score of the night. "I don't even have words to express it. This whole team, coming out here, playing on the road in a tough environment, against a really good team, we were able to really execute out there and battle the entire four quarters. I was happy for Jimmy. This was huge."
"Yeah, big win," added cornerback Malcolm Butler. "It gives the team motivation, gives Jimmy motivation, and momentum going into next week. We believe in ourselves."
And, clearly, in their backup quarterback.