On Sunday in Buffalo, wide receiver Julian Edelman described that game as "an ugly win." If that's true, then Thursday's Patriots victory over AFC East rival New York was downright unsightly.
It didn't start off that way, though. In fact, there were some very positive early signs from New England's offense, which struggled in Buffalo a few days earlier, as well as some encouraging developments on defense.
But one mistake led to several more, and when the heavy rains started falling, what looked like a runaway win turned out to be much closer than it should have been.
Here are some other observations that stood out from our vantage point in the Gillette press box Thursday night:
...As expected, wide receiver Danny Amendola (right groin) couldn't go, so, the burden of expectation to be Tom Brady's go-to guy fell to Julian Edelman. And boy, did he deliver. On a night when most players on both teams couldn't hold onto the football, Edelman caught just about everything thrown his way. His 13 grabs were a career high. He was the one guy Brady could rely on each time. Were it not for Edelman, this game could have turned out much differently.
...On the flip side of that coin, the rookie receivers drew Brady's ire several times. Ironically, Aaron Dobson scored on the first pass thrown to him, a sweet play-action fake by Brady that helped spring Dobson. From then on, though, neither Dobson nor Kenbrell Thompkins (Josh Boyce suited up but didn't play) could get much going. Dobson caught just 3 of the 10 balls he saw, while Thompkins managed just 2 in 7 targets. A positive to take away at least: Dobson finally began getting separation from defenders, something he wasn't doing much of in the preseason.
...Surprised to see Leon Washington not get the call to return kickoffs. I hate to harp on this, but he was second in the NFL last season in that category. The Patriots elected to send LeGarrette Blount and Matthew Slater back deep in those situations. Blount's one and only return went 25 yards.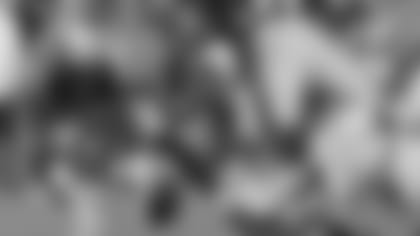 ...It seemed clear that in New England's standard base defense, Kyle Arrington – the slot corner in nickel packages – was the right cornerback in place of Alfonzo Dennard, who mans that spot in nickel. Arrington did so against Buffalo last week the few times New England reverted to their base. But then Thursday, Dennard came in during the second quarter in base at RCB and stayed there in those situations for the remainder of the game.
...Rookie safety Duron Harmon saw his first action on defense in place of Steve Gregory. The latter appeared to injure himself in the first quarter, but came back in for a Jets field goal attempt and as the personal protection in punt formation. However, on the ensuing defensive series, Harmon was back at safety while Gregory watched from the bench. After that, Gregory remained in the defensive backfield alongside Devin McCourty.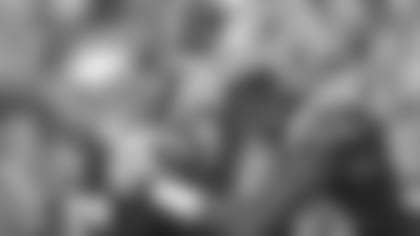 ...The Patriots front seven got a lot more pressure on the quarterback than they did four days earlier in Buffalo. Part of that, though, it seemed, was due to rookie QB Geno Smith's terrible pocket presence. Statistically, however, the pass rush was better, particularly with Chandler Jones sliding to right tackle when the Patriots employ a three-defensive-end formation up front.
...There were some very questionable rulings by the officials in the first half which helped the Patriots sustain drives or thwart Jets ones. Even "after review," many of the calls appeared to go the home team's way when they easily could've gone the other way.
...Right guard Dan Connolly appeared to injure a hand early in the first quarter. He was replaced temporarily by Marcus Cannon before returning a few series later. However, in the third quarter, Cannon came back on the field in Connolly's spot. On the ensuing series, and thereafter, Connolly returned to his customary position.
...The secondary still allowed Jets receivers to get open far too often, but New York either couldn't capitalize because of dropped passes or the New England came through with big plays. For example, Geno Smith's 4th-quarter interception was hauled in by Aqib Talib, but Smith should get the credit (rather, the blame) for it. He had an open receiver and threw the pass too late and behind the man, allowing corner Kyle Arrington to tip the ball in the air for Talib to snag. This group, however, played better tonight, at first glance, than in Buffalo.
...The abundance of sloppy play on both sides was perhaps a function of the short turnaround between games and the inclement weather, which worsened in the second half.