An already difficult slate of 2020 opponents is looking even tougher for New England now that the National Football League has arranged the Patriots' regular season schedule.
League officials have allowed the 32 clubs to reveal their individual schedules this Thursday evening, a half-hour before the official, grand unveiling of the entire 2020 regular season schedule on NFL Network tonight at 8 p.m. 
First, though, a brief overview.
The Patriots are once again set to appear in five prime time kickoffs on national television – somewhat of a surprising development to many observers who believed the exit of QB Tom Brady via free agency would dampen the networks' enthusiasm for Patriots football. Apparently not. New England has three 4:25 nationally televised kickoff times as well, although one of those is a West Coast affair that makes it more like a 1 o'clock game for the visitors.
Meanwhile, New England also faces both of last year's Super Bowl contestants – winners Kansas City and runners-up San Francisco – to bookend the month of October, which also sees the Patriots take an earlier-than-normal bye week before Halloween. That means a long, hard stretch of games awaits the Patriots in November and December.
A particularly tough patch has New England facing six road games over eight weeks, but the first two of those are very short trips within the division.
Now, let's get down into the details. Before you consume your three hours of NFL Network television analysis of every schedule in the league, you might enjoy taking a more in-depth dive into how, if all goes according to plan, New England's 2020 season will unfold.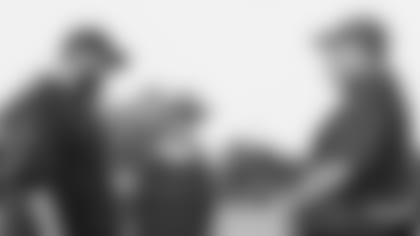 Two years ago, the Patriots kicked off the preseason with two straight home games and no joint practice sessions with their opponents. Last season, New England opened camp with solo practices in Foxborough, then hit the road for two weeks of joint sessions and preseason games at Detroit and Tennessee.
This summer, New England will start out with two home games once again, with the Lions paying a visit first in mid-August. Given the strong relationships between members of both organizations, it's fair to speculate that Detroit could arrive early for joint training camp practices, provided that conditions allow for such activities to take place.
The following week, the Carolina Panthers are set to come to town, but with a new head coach in Matt Rhule, it's unclear if he'd be open to holding joint practices with the Patriots. Given New England's long-standing history with the format, it's easy to conceive that an offer will at least be made, if at all possible.
Joint sessions are preferred by head coach Bill Belichick and his staff, as it gives them an opportunity to evaluate their squad during the critical summer stage against external opponents in a competitive atmosphere, outside of the preseason games themselves. It's also a fantastic chance for fans to see quality football practice up-close at low-to-no cost.
Regardless, in Weeks 3 and 4 of the exhibition calendar, New England will be on the road at Philadelphia and closing out the summer with their customary opponent in this spot, the New York Giants, in early September (due to a late Labor Day Weekend this year).
In most years, joint sessions aren't held in the third preseason week (though it has happened on rare occasion), and never in the final week. Pretty safe to assume that will remain the case this summer, even if joint practices happen at all.
Once the preseason is done, the regular season looks like it'll be structured in three distinct chunks.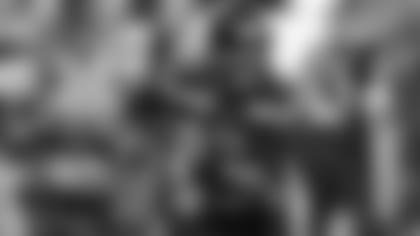 New England will open with a nice, staggered format of five home-and-away games. The first features a familiar AFC East opponent in the Miami Dolphins at Gillette for a Sunday-at-1 kickoff on Sept. 13. Thereafter, the Patriots face four non-division foes, three of whom reside in the AFC West, and one who once did. They won't face another AFC East team till November.
The road trips commence with a rare junket to the Pacific Northwest in Week 2. The Patriots last visited Seattle in 2012, due to the NFL's rotation schedule formula, and will be there on Sept. 20 to face the Seahawks, the first of their four NFC West opponents on this year's docket.
Typically, whenever New England travels to the Mountain or Pacific Time Zones, the team leaves two days before the game, in order to adjust to the time difference. A Friday departure for this Sunday Night Football contest is almost certain.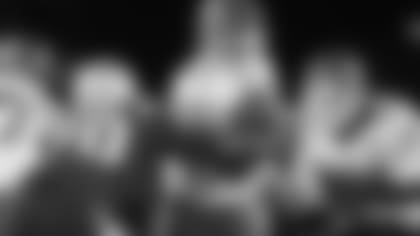 September ends with the Raiders coming back to New England, the Silver-and-Black's first arrival here under their new name, Las Vegas. The Patriots next head to Arrowhead for a 4:25 tilt versus the Super Bowl Champs in Kansas City, before returning home to host the Denver Broncos. New England's first three home games are all 1 o'clock kickoffs.
After these five weeks, the Patriots get a bye in Week 6.
ON THE ROAD AGAIN... AND AGAIN... AND AGAIN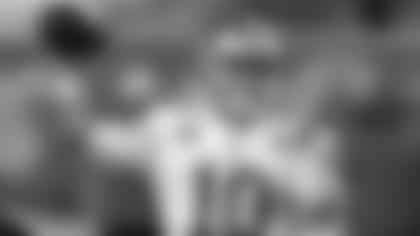 If that start wasn't challenging enough, a 4:25 home game with the San Francisco 49ers awaits immediately after the bye. Then, it's back to division duels at the Buffalo Bills (1 o'clock in Orchard Park) and New York Jets, the latter being the first of two Monday Night Football appearances by New England this season. Thus begins a long block of games before the Patriots next get a breather in mid-December.
On a short week coming home from the Meadowlands, Belichick's team will prepare to host the defending AFC North Champion Baltimore Ravens Nov. 15 at Gillette on Sunday Night Football. Keep in mind, Sunday night games from Weeks 5-16 are subject to flexing out by the NFL, so, this kickoff could move to an earlier start.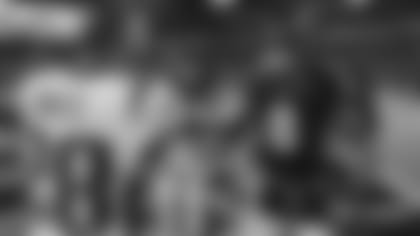 A trip to see the Texans in Houston for the second consecutive year comes next, followed by another 1 o'clock kick in Foxborough against the emerging Arizona Cardinals.
As much as the Patriots like joint practices, they love extended, sometimes week-long, in-season road trips even more. In the past, such excursions have served as effective bonding agents for players and staff alike, and New England enjoys a solid winning record in those games (6-3 since 2008).
They'll have another crack at it in 2020 with back-to-back games at the new SoFi Stadium, home to both of Los Angeles' teams. Again, the Patriots likely will leave for California on Friday before they face the Chargers on Dec. 6 (a 4:25 Eastern kickoff, 1:25 out west), but instead of a full week, they'll stick around town only till the following Thursday night, when they face the Rams in New England's lone Thursday prime time slot.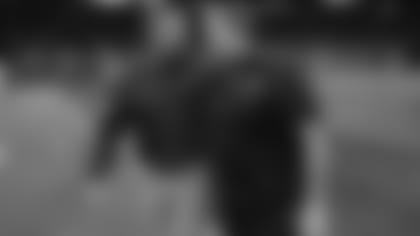 Upon returning home, the Patriots will have that weekend free – a mini-bye week of sorts before gearing up for the final stretch of games, all versus the AFC East.
New England will need the rest, however brief, as they prepare for what's almost always a difficult journey to South Florida to play the Dolphins on Dec. 20. It's a 1 o'clock game, and they'll have an extra day during Christmas Week to come home and get ready for a visit by the Bills on Monday Night Football Dec. 28.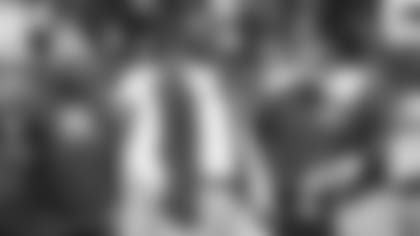 That leads into a short week, plus the New Year's Eve/Day holidays, and the final regular season contest. The New York Jets close out the schedule for what's now a 1 o'clock kickoff, but the league reserves the right to flex that game to the night if it has any sort of playoff implications and is the most attractive matchup of Week 17. Same goes for every other game on the slate that final week.
This marks the fourth straight year that the Patriots will finish their regular season with two straight home games – a most welcome gift from the schedule makers.
Word is, Belichick will be part of tonight's "Schedule Release '20" show on NFL Network, so, be sure to tune in to see what he thinks about this year's arrangement of games.