Another Patriots assistant coach is said to be leaving Foxborough. Over the weekend, media reports (starting with The Boston Globe) indicated that Brendan Daly is bound for Kansas City, presumably to be the Chiefs' new defensive line coach.
The 43-year-old Daly first entered the NFL in 2006 with Minnesota and joined New England in 2014. He's been the Patriots d-line coach since 2015.
Why make a lateral move? Perhaps because this past season, Daly's coaching space here in Foxborough got crowded. The Patriots brought in a pair of coaching consultants – Bret Bielema and Joe Kim – who would up working almost exclusively with Daly's defensive linemen. Daly also once worked for K.C.'s current defensive coordinator, Steve Spagnuolo, when Spagnuolo was Rams head coach in St. Louis.
What's more, Daly's wife is said to be from the Kansas City area. There's also the report last week that Greg Schiano is being brought on board this season to become New England's new defensive coordinator. Daly's opportunities for growth would appear to have been limited had he chosen to stay.
Daly is the latest Patriots assistant to be moving on from the reigning Super Bowl champs. Last week, the Dolphins made official the hiring of linebacker coach/defensive signal caller Brian Flores as their new head coach. He, in turn, lured longtime cornerbacks coach Josh Boyer to Miami for the same job there, with the added responsibility of defensive pass game coordinator. In addition, Flores took wide receivers coach Chad O'Shea as offensive coordinator and Jerry Schuplinski as assistant quarterbacks coach, a lateral move from his position here in New England.
That makes as many as five vacancies the Patriots must fill this offseason – an unusually high rate of turnover for a Bill Belichick staff. Besides their new jobs elsewhere, Flores, Schuplinski, Boyer, and Daly also share the commonality of having begun their Patriots careers as coaching or scouting assistants. Only O'Shea was brought directly on board as a position coach from outside the organization.
Of the seven remaining Patriots assistant coaches, four got their starts in Foxborough as coaching assistants or assistant position coaches before rising to their current roles: offensive coordinator Josh McDaniels, special teams coordinator Joe Judge, tight ends coach Nick Caley, and safeties coach Steve Belichick.
If, then, history can be our guide, it might make sense to examine the young men who've been toiling in relative obscurity as Patriots coaching assistants, as they could be in line to move up the coaching depth chart this offseason.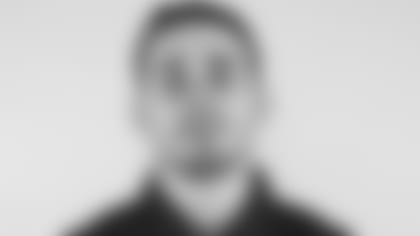 (Entering 5th NFL season/5th Patriots season):
A college lacrosse star, Pellegrino actually got his foot in the Gillette Stadium door as a football operations intern in 2015, immediately after college. He balanced two jobs, as a professional lacrosse player and Patriots coaching assistant from 2016-17. This past season, he focused exclusively on his football duties. He'll turn 26 just before training camp begins this July.
(Entering 5th NFL season/5th Patriots season):
Like Pellegrino, Popovich also joined New England in 2015, but came to the organization with several years of college football coaching experience on his résumé, as well as a playing career on the offensive line at Fresno State from 2003-08. Contrary to popular assumption, he is NOT the son of San Antonio Spurs head coach Gregg Popovich.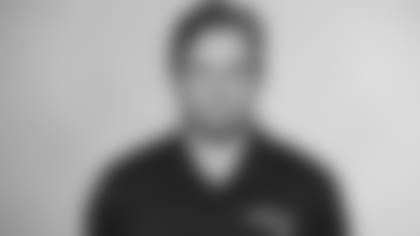 (Entering 4th NFL season/4th Patriots season):
The younger son of the head coach spent his first official season with the organization as a scouting assistant, but moved over to the coaching staff the past two seasons.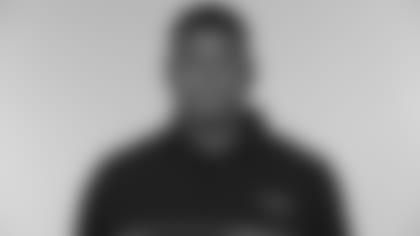 (Entering 3rd NFL season/3rd Patriots season):
A college wide receiver for Samford University from 2007-10, Covington started out in the college coaching ranks for several schools before coming to Foxborough in 2017. With Flores taking on the play-calling chores this past year, Covington spent much of his practice time with the Patriots linebackers.
While any of these men could conceivably be rewarded for their loyalty with a promotion, it's also not outside the realm of possibility that Belichick (the head coach, that is) could add any number of outsiders to fill the current vacancies on his staff, as he is believed to be doing with Schiano. Former Arizona State head coach Todd Graham, who was spotted at the NFL Scouting Combine with the Patriots staff last year, was rumored to be a potential hire at the time. He is still available, at last check.
Meanwhile, according to media reports during Super Bowl Week, Bielema believed he was poised to be named New England's new defensive coordinator. Now that Schiano is expected to assume that role, will Bielema, a former head coach at the universities of Wisconsin and Arkansas, want to stay here in New England even if offered the d-line coaching job?
Unlike other NFL clubs, the Patriots typically don't announce coaching hires or staff changes. On the rare occasions when they do, it is usually later in the calendar year. Sometimes, the names and titles are listed on rosters handed out during spring practices. Often, we only find out what a person's coaching title is when the team's media relations department distributes its media guide for the upcoming season.
Regardless, we'll be keeping our eyes and ears open in the days, weeks, and months ahead for any news about changes to the Patriots 2019 coaching staff.