CHARLOTTE, N.C. – Aqib Talib and Shane Vereen made significant contributions in their returns to game action. But, in the end, both players were unable to do enough to help their team win.
In Talib's case, he re-injured his left hip and was held out on the final Panthers drive, which resulted in Cam Newton's game-winning touchdown pass.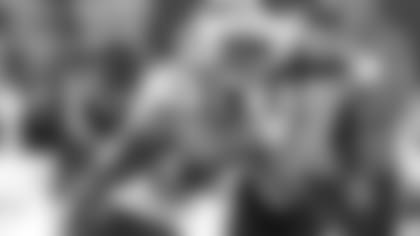 Vereen, meantime, led the Patriots in catches and receiving yards, but a drop on a wide open pass on the game's final drive proved costly. Had he held onto the ball, New England, down four points and needing a TD, would've been in great position on the field and on the game clock to set themselves up for more attempts at the end zone.
Talib was matched up 1-on-1 with Panthers receiver Steve Smith nearly the whole game, and their over-aggressive confrontations before, during, and after several plays set the tone for the game, which was marred by several skirmishes involving various players. Talib was called for a personal foul penalty that led directly to a Panthers TD in the first quarter. Then, left guard Logan Mankins' identical penalty in the second quarter forced New England into a field goal attempt when they were moving the football for what looked like a potential touchdown drive of their own. Stephen Gostkowski nailed the kick, but down 10-0 at that point, the Patriots obviously would've liked to put 7 on the board.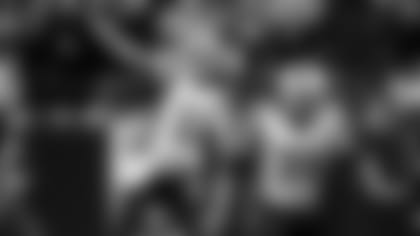 Some very foolish penalties by the Panthers kept the Patriots' 2nd-quarter drive alive when, each time, New England had incomplete passes. However, Stevan Ridley fumbled again – a chronic problem of his – as the Patriots were driving into the red zone for what looked like a sure score. Ridley was benched on the very next offensive series and didn't get back in the game till late in the third quarter. Much like the last time he fumbled, when the Patriots put him back in the game, he produced with a touchdown run.
Down by four points with under a minute to play, New England was in control of the game at the very end and appeared to draw a critical penalty against Carolina in the end zone – Rob Gronkowski being held by Panthers linebacker Luke Kuechly. A flag was thrown, but the referees huddled, talked, and eventually picked up the flag. No explanation was given on the field by the officials, and although they were clearly upset with the non-call, Patriots players, including Gronk, weren't willing to say publicly that the call cost New England the game.
It was evident, but their reactions, though, that they felt cheated again, for the second time this season (remember the Jets loss at MetLife Stadium?) by an official's ruling at the end of the game.
A few other notes from our vantage point in the Bank of America Stadium press box Monday evening:
…What looked like a promising opening drive was stifled when left tackle Nate Solder failed to pick up his man on a 3rd-down pass attempt. DE Greg Hardy ran untouched into the backfield to sack Brady and force a Patriots punt. Solder had a tough time against Hardy throughout the first half.
…Isaac Sopoaga started again at nose tackle, with New England lining up in a 3-4 front to accommodate him. New England did a decent job against the run in the first half – an area of vulnerability for them this season.
…The exception was when Newton tucked the ball and ran with it. His elusiveness and athleticism were too much for New England's front 7, which couldn't corral him whenever he decided to leave the pocket.
…Safety Nate Ebner saw some rare action on defense on the first series of the game. He was lined up in a sub package in what looked like a linebacker role. He was matched up against tight end Greg Olsen in pass coverage on that play and again in the 3rd quarter.
…Rookie wide receiver Josh Boyce was active for one of the few times this season. He replaced LeGarrette Blount as the primary kickoff return man, but every Carolina kick was a touchback, so Boyce never got a chance to take advantage of his rare opportunity.