Yes, Stephen Gostkowski missed the game-winning field goal.
But don't you dare blame him for this 20-18 loss to Arizona – New England's first home-opening defeat since Gillette Stadium opened in 2002. Heck, the Patriots wouldn't even have been in the game were it not for Gostkowski's earlier heroics.
He became the first Patriot every to connect on two field goals of 50 yards or more in the same game. He tied his career long of 53, and finished with four three-pointers on the afternoon, which also matched a career best for him. His 53-yarder was also the longest ever by a Patriots kicker at Gillette Stadium.
Of course, what he and many others will remember most is the kick he failed to make – the 42-yarder with seconds ticking away in the fourth quarter. The placement of the snap and hold were right down the middle of the field, but Gostkowski pulled the ball wide left.
"Had an opportunity to win the game. You know, I'd had a good game up to that point. I felt good going out there," Gostkowski told a huge gathering of reporters surrounding his locker.
"It wasn't the smoothest hit, and I looked up and saw it was [wide] left. Sometimes the ball doesn't fly your way. There's probably not another game where I'd be more confident going out for a kick like that. It humbles you really quick.
"You get opportunities like that not very often," he added. "I have to do a lot better job of coming through for the team. It came down to me and I didn't pull through. It stinks. I feel bad for the fans, my teammates."
Many of Gostkowski's teammates came to the kicker's defense afterward – and rightly so – including tight end Rob Gronkowski, whose holding penalty wiped out a game-winning touchdown run just moments earlier.
"Stephen does a great job. He kicked four great field goals to keep us in the game. The loss is not on him. The loss could be on me," said a dejected Gronkowski. "I mean, I got that penalty at the end, holding the guy. Can't let things like that happen."
"Whenever it comes down to the last play and the kicker misses, people are always going to blame them, but," left guard/co-captain Logan Mankins pointed out, "we had chances to win the game throughout the game and we just didn't get it done, so, it came down to that play."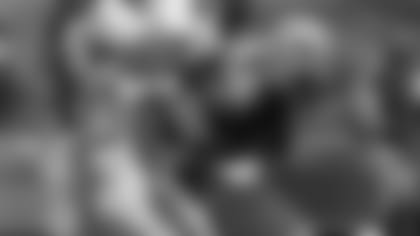 On what couldn't have been a more beautiful, early-autumn-like day, the game couldn't have started any uglier for New England. Just minutes in, the team lost star tight end Aaron Hernandez to what looked like a severe right ankle injury. He was helped to the locker room and never returned. Exactly how his absence affected the game plan, we may never know, as players and head coach Bill Belichick attempted to downplay its significant afterward.
However, Hernandez' loss was a harbinger of bad things to come for the Patriots.
"Oh, yeah. We didn't play very good," Mankins continued. "Not scoring a touchdown till the fourth quarter, kicking field goals, penalties, [allowing QB] pressures, negative runs. The offense, we didn't bring our best game and it really showed."
Even more troubling, perhaps, was how many Patriots, including Mankins, admitted later that they sensed it coming. A bad week of practice, they admitted, may have led to Sunday's poor performance.
Here's cornerback Kyle Arrington: "The issues started during the week in practice."
And Gronkowski: "Clearly we didn't practice good enough, I didn't practice good enough all week."
"Yeah, I think the whole team does [share that sentiment]," lamented Mankins. "We didn't have a good practice there towards the end of the week. I think it showed up today. We didn't play very well, and when you're playing a good team, like we said all week, Arizona's a good team… you're going to lose."
The offense wasn't as smooth as last week against Tennessee. Quarterback Tom Brady misfired 18 times, tossing his first interception of the season. Running back Stevan Ridley, though not terrible with a 3.9-yards-per-carry average, was still much more pedestrian than his 125-yard effort a week ago. Play-calling, particularly on key third downs in the second half, raised some eyebrows.
Gostkowski's missed kick wasn't the only special teams miscue, either. A blocked Zoltan Mesko punt led to the Cardinals' first touchdown. And despite surrendering 20 points, New England's defense actually gave the team a chance to win at the end.
So, what now, with a trip to 1-1 Baltimore on the horizon?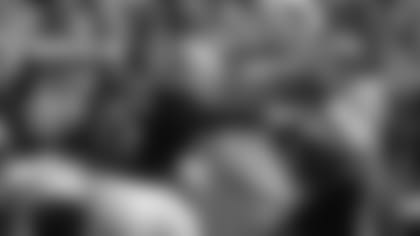 "Obviously, it wasn't good enough," stated linebacker/co-captain Jerod Mayo. "We're perfectionists around here, so, we're trying to get better. This is the second game, we're 1-1. Big game coming up. We'll watch this film tomorrow, make corrections, and get ready for Baltimore."
"Well, we'll get back to work tomorrow. I think everyone's taking the loss pretty hard, since we played so bad and still had a chance to win and didn't get it done," said Mankins. "We'll come in tomorrow, watch that game, try to make corrections, and get back after it Wednesday. They're a tough opponent coming up."
And as for Gostkowski? He sounds like he'll be fine.
"I'm not scared to fail. It stinks when you do, but I wouldn't go out there every day if I was scared to screw up. I'll feel bad about this for a couple days – I'm sure I'll get ripped for it by the fans and stuff, and it's well deserved. You know, my teammates have my back. No one feels worse about missing the kick than I do. You just have to move on and get over it. It's the good [kickers] that get over bad games that will last a while. If I let this affect me negatively, then I'm not doing my job."
Mankins stressed that he still had faith in his kicker.
"Always... One of those days, I guess."
You got it, Logan. As valiant an attempt to come back as it was by the Patriots, in the end, a victory on this day just wasn't in the Cards.