FOXBOROUGH, Mass. – Remember when you were a kid, how exciting it was to wake up on Christmas morning or your birthday, knowing that a pile of gifts awaited you? Many of us probably woke up earlier than usual, unable to sleep because we couldn't wait to rip those presents open. Heck, maybe you still feel that way as an adult.
Some of the newest Patriots can certainly relate to that feeling. Over the past week, we've been talking with the free agents from other clubs who've signed with New England for the first time in their careers. It's evident from their comments that they're overjoyed to be part of such a storied NFL franchise. The exuberance exhibited by defensive back Jalen Mills might epitomize the emotions he and his new teammates are feeling these days.
It's important to remember, Mills has a Super Bowl ring from when his then-Philadelphia Eagles beat Bill Belichick's Patriots in Super Bowl LII. Even so, Mills divulged that, upon meeting his new head coach in person here at Gillette Stadium a few days ago, he couldn't control himself. He let out a scream and a four-letter word. "I'm freaking out," Mills explained, "and I was like, 'My fault, Coach. One more thing, I gotta cut you off. I don't want to disrespect you, but Coach, you're a legend to me. I'm happy to be here.'"
Of course, in characteristic fashion, Belichick didn't blink, miss a beat, or break stride, according to Mills. He just kept up the conversation as normal. Because he's been there before. He's seen it all. He's almost universally regarded as history's greatest football coach.
Mills' unfettered enthusiasm is emblematic of the prevailing sentiment around town lately. No doubt, nearly all of the new free agent signings had moments like this as well that they nevertheless managed to internalize, at least while the head coach was within earshot. And who can blame them. He's Belichick, and these are the all-caps/underscore/bold-font PATRIOTS, owners of six Vince Lombardi Trophies and a mystique that still holds sway around the league.
However, as the 2020 season demonstrated, these Patriots aren't necessarily those Patriots – not yet, at any rate. New England is manifestly a franchise undergoing a transition. Seasons that end in 7-9 records aren't what we've come to expect around here. If the Patriots of 2021 and beyond hope to replicate even a modicum of the success enjoyed by the teams of the past two decades, it'll help to have some players around who know how it's done.
Which brings us back to Christmas mornings. Naturally, your instinct was to play right away with all your brand new, shiny toys. But that didn't mean you didn't still love your old favorites, right? You know, the ones that weren't particularly glitzy or de rigueur anymore, but that you'd stashed away because you just couldn't let them go. They meant too much to you, and you knew, eventually, you'd take them out again and they'd bring you joy.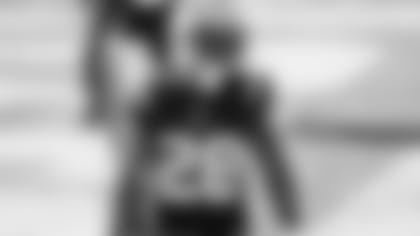 We've seen something similar these past two weeks, too, here in Foxborough. The Patriots have officially re-signed center David Andrews and (as of March 25) reportedly come to agreements with running back James White and defensive lineman Lawrence Guy. What does this trio have in common? All have won Super Bowls and served as team co-captains for the Patriots.
When I first examined New England's list of pending 2021 free agents, these were the top three names I identified as priorities to re-sign, if the decision were up to me. The steady, if understated leadership these men can provide and have provided is invaluable to a team that's invited so much turnover on its roster over the past couple seasons.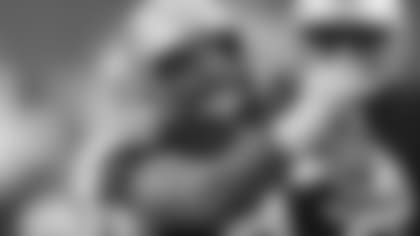 In addition, the Patriots have brought back the impossible-not-to-love Deatrich Wise, a raw defensive lineman who continues to grow into his role since being drafted in 2017; playmaking linebacker Kyle Van Noy; versatile interior offensive lineman Ted Karras; and offensive tackle Trent Brown, who has the ability to protect either the right or left side. These players all have Super Bowl rings with New England.
The club even re-signed Nick Folk. Though not a previous Super Bowl Champ with the Patriots, he's nevertheless a long-time NFL veteran and an elder statesman in the special teams room (along with perennial Pro Bowler Matthew Slater) who's brought needed consistency to the placekicker position the past two seasons.
But let's not stray too far from the aforementioned captains. Andrews, White, and Guy know how to win it all, sure. They have the jewelry to prove it. More importantly, though, they understand what it takes to overcome adversity, both in their professional and personal lives. During hard times, these men have demonstrated an ability to remain focused on what they need to do, individually and collectively, to power through and persevere… without drawing unwarranted attention to themselves.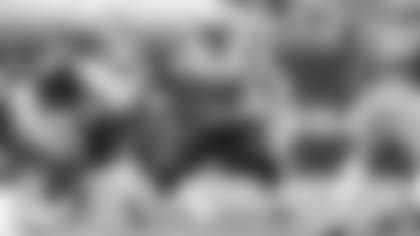 The newest Patriots, who all can't necessarily draw on this kind of experience when it comes to winning football games and championships in this league, would be wise to rely on the likes of Andrews, White, and Guy if and when the gridiron going gets tough.
For that matter, even if New England quickly gets back to a winning record and postseason contender status, these valuable veterans can offer newcomers the proper perspective to avoid getting too complacent or overconfident. Because that, too, is a prerequisite for successful franchises.
Over the past 20 years, numerous players like these have helped the Patriots win their six titles. Strong, but mostly silent authority figures on the roster who garner respect in spite of – maybe even because of – their avoidance of the limelight and adherence to a business-like, day-to-day approach. It's no surprise, therefore, that this latest co-captain triumvirate remains part of this club's core. So, yes, go ahead and have fun getting to know your newest gifts. It's okay. It's understandable. It's appropriate, actually. But don't forget, the old ones still have plenty left to give.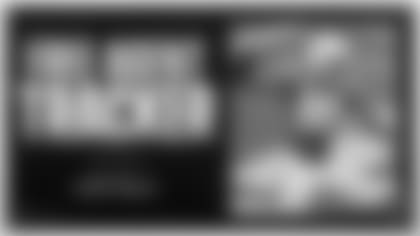 2021 Patriots Free Agent Tracker
Tracking all of the Patriots transactions during the free agent signing period.