By the time the Patriots and Titans take to the turf of Gillette Stadium for Saturday night's AFC Divisional playoff game two full weeks will have passed between New England's games. That lengthy break and the natural anticipation of the NFL's second season, the anticipation of the bright lights and media spotlight of the postseason, are making these last few days before the game anxious times for the players and coaches waiting to extend New England's already historic season.
"Definitely," Patriots Head Coach Bill Belichick said at his Thursday morning press conference. "I feel it myself. I think everybody is anxious. We played Saturday, so it will be two full weeks this Saturday and we are closing in on that. I think everybody is anxious. I do. Myself, the coaches, the players, it's been a lot of preparation time. We've seen a lot of Tennessee. I think I have probably seen, I am not saying every single play, but I mean I've seen all their games. I've seen a lot of snaps over and over again, our game I don't know how many times, the '02 game, some of the plays leading up to the '02 game from last year--things that we had had in the scouting reports and all. So yeah, I think there is definitely…you'd kind of like the clock to go a little bit faster than it's going to go, but we are not going to be able to do that."
And while the players are as anxious as the coach to get down to business, they also realize that the weekend off was a reward for a successful season, one that should be an advantage heading into their first playoff game.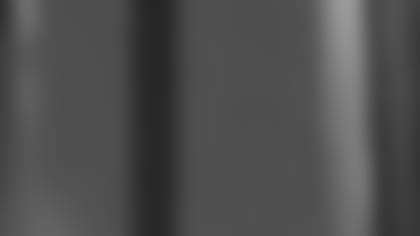 ]()
            "I think everybody here has been ready to go since our last game," left tackle **Matt Light** said. "It's just we were awarded a bye and we needed it. Come Saturday there is going to be a lot of electricity in that stadium. I can tell you that much. And this is obviously a situation that a lot of guys on this team have been in before. The playoffs are do or die. Everybody knows that and that is the feeling you are going to get when you're watching that game."  

"I was just talking to my wife the other day about how antsy I was to get this game going because I just can't wait for the experience of the whole event and just the giving ourselves a chance to move forward," tight end Christian Fauria said. "I think the speed is going to pick up. I think the intensity is going to pick up. Everything is going to pick up. Whatever we had last time we played them I think you can just multiply it by whatever. I think that might be what you get."
The players also know they can't allow those anxious feelings and the excitement of the playoffs to take them out of their normal, focused game day approach.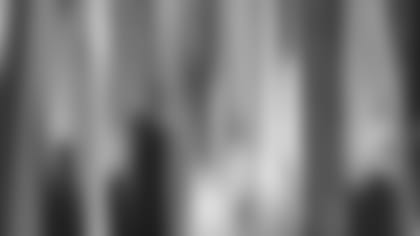 ]()
            "Now that it's here you get anxious a little bit," running back **Antowain Smith** said. "You want to go out there and play this game and get it behind you. The main thing though is we have to go out there and execute the plays and not try to get over anxious or try to make the big play. Just go out there and play sound, fundamental football."  

For the second straight day the Patriots practiced in Gillette Stadium on the new sod that has been in place for less than a week. When asked for his opinion on the new surface based on Wednesday's practice action Belichick was rather vague in his response.
"Well it is what it is," Belichick said. "Whether I am happy, unhappy or somewhere in between it doesn't really make any difference. It is what it is. It's out there, we are on it and that's it."
"It's out there," Belichick responded.
Does it provided a surer footing than the surface the team had been playing on for most of the year?
"Picture this, it's the middle of January, sod was laid on the field a few days ago," Belichick said. "Picture what you think it's like and that's probably what it is like. The heaters are 18 inches underground. I mean the air temperature is whatever it is. The heating is whatever is, however far below ground it is. I mean I don't know much about grass, but I can tell you the grass is a lot closer to the cold air then it is to the heating. That I can tell you for sure."
For the most part the players chose not to comment on the new turf that their head coach so vaguely described, although kicker Adam Vinatieri, a guy who could need some sure footing at a crucial time on Saturday night, gave the grass a passing grade.
"It's a better field than what we were playing on before, obviously," Vinatieri said. "But it should be fine. It shouldn't make too much of a difference, I don't think. I think the team that plays the best is going to be the one that wins ultimately."
And veteran wide receiver Dedric Ward was almost as vague as his head coach when asked for his reaction to the new turf.
"You would think that it's pretty tough for the grass to take hold, especially under these conditions, but I assume that everything is going to be well and good," Ward said. "And like I said, regardless of the playing surface, both teams have to play on the same surface. So I don't think it presents an advantage one way or another for either team.
"To me it's a non-issue. For me as a receiver you have to keep your feet underneath you regardless of the playing surface whether it is wet, icy, cold and I think whether it is Astroturf or regular grass, regardless of how messed up or how soft it is, you have to keep your feet underneath you. I think that is obviously our plan going in is keeping a good wide base and getting in and out of breaks."
For the second straight day the extreme cold that is predicted for Saturday night's game was a popular topic in the New England locker room. As the players bundled up for Thursday's practice, some employing extreme measures such as wearing blue latex gloves underneath their football gloves for added warmth, the bottom line was these guys know it is going to be a rather unique game experience.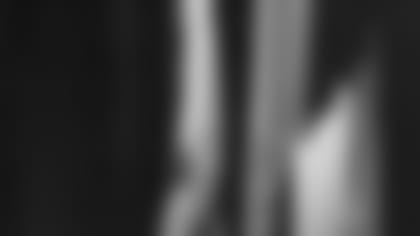 ]()
            "It's going to be cold," wide receiver **David Givens** said. "It's going to be the coldest game a lot of guys have ever played in and basically if you can just mentally block it out I think there won't be a problem.  

"Some guys put plastic [latex] gloves under their regular gloves. Some guys put Vaseline on their hands. Personally, I am just going to go out there and just try to play the game and forget about it. If you stay warm running your blood will keep circulating through your hands and your hands will stay warm."
Givens and a number of other Patriots also believe that the Titans won't be able to prepare for exactly how cold it is going to be until they arrive at the stadium on Saturday. The Titans practiced last night to help get acclimated to the cooler night weather, but the temperature certainly wasn't in the single digits in Tennessee.
"It's a lot different between 5 degrees and 31 degrees," Givens said. "I don't think they can really get a true simulation, but if that's their approach, good luck to them."
"They are going to find out what the cold is real quick," Light said. "And then after that it's just going to be about playing football."
And while word out of Tennessee yesterday had a number of Titans offensive linemen considering going with short sleeves for the game, most Patriots don't feel the need to express how macho they are through skin exposed to the frigid temperatures.
"I used to be that guy," Fauria said. "I am all about comfort now. That's with age.
"I am just like if it is cold I am going to put some more clothes on. If it's hot I am going to take some off. It goes back to what your mother taught you when you were little. 'Hey, put a coat on it's cold out there.' 'No it isn't.' Then you come back and you get sick."
Even Belichick isn't looking to show his toughness by sticking with just the gray sweatshirt he has worn on the sidelines for most of the season.
"Well I don't want to be stupid," Belichick said with a smile. "I do a good enough job of that without…no I think the important thing is to dress for it. Like anything else it will take care of itself.