Richard Seymour; my friend says he was traded for strictly salary cap reasons, as in they HAD to or mess up the salary cap. I say, "Baloney!" If he hadn't been hampered in the previous year by injuries and they really wanted him, they would have found a way to get it done. How say you? Thanks.
Dennis Clough
I think to some degree you are both right. Salary cap was a consideration, as Seymour was a year away from his deal running out and wanting another big contract. At the same time the team was looking at upcoming deals needing to get done with Vince Wilfork, Logan Mankins and Tom Brady that brass knew would probably approach $200 million in total. Seymour had a very productive 2008 season, it was 2007 when he played in just nine games due to injury. But the team had to decide after eight seasons in New England if it wanted to do another long-term, lucrative deal with Seymour as he was reaching his 30th birthday. When Oakland offered up what could have potentially been a high first-round pick, I think Bill Belichick saw an offer that he simply couldn't pass up that would make his future cap dealings and re-signing Wilfork, Mankins and Brady that much easier. But for a black and white answer, the team certainly did not have to trade Seymour when it did.
Andy Hart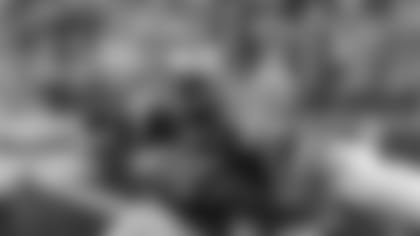 What is the future for Chad? Is he being saved for a playoff run, or is he just having difficulties fitting in with this offense?*
*David Curry
Is it just me or is Ochocinco not getting it? He is hardly ever playing and when he is Tom Brady has to yell at him to get him to line up correctly. I'm a huge Ocho fan. Is he going to come around?
Andy Whitney
What's the deal with Ocho? He not being used much and he still has not caught on to system. I thought he would at least be good for 30-40 catches. Thing is when he is open can't hang on to the ball. We still need a taller physical deep threat receiver, at least one that draws defense respect.
Mike Mosley
The Ochocinco situation remains a popular topic in Patriots Nation. Clearly, he's struggling to carve out a role for himself on the offense. Clearly, he's not living up to anyone's expectations, including the team's. They didn't pay him some $6 million to be an afterthought on game day through his first six games. The good news is that everyone involved seems to still be supporting No. 85. They continue to praise his practice work. And he's been quietly saying all the right things. But sooner or later being a good soldier may not be enough. At some point Ochocinco needs to simply produce. He's clearly not yet comfortable running the offense. Bill Belichick always says he wouldn't put a player on the field if he didn't have confidence that player could do the job. Ochocinco got just seven reps against the Cowboys, so clearly Belichick doesn't have confidence in him to do the job most of the time. That's too bad at this point. I'm still very much pulling for him to get things worked out and start making plays. But I grow less confident that that is going to happen each and every week. As Belichick would say, right now it simply is what it is but that's nothing like what everyone involved expected to be.
Andy Hart
What's going on with Taylor Price?? I was fully expecting to see him on the field more this year. He looks like he has tons of potential from the limited amount I've seen. I'm concerned that the coaches are spending so much time trying to get Ochocinco into the system (which is failing miserably) that they're neglecting the future. I hope this is not the case though. What do you guys know?
Nathan F.
I also had high hopes for Price this season. I believe I predicted 50 catches and six touchdowns. Doesn't look like he's going to get there at this point seeing as he's yet to step on the field on offense. We still hear rumblings that he, like Ochocinco, may not be totally comfortable and up to speed in the offense. Having not seen practice since training camp, I can't verify that theory. But I do worry that the team is putting too much effort on getting Ochocinco going and maybe not enough with Price. I still think he has the talent and potential to be a long term contributor to the offense. I like his combination of skills. I've liked his production in the few times we've seen him on a game field. I want to see more. I know that Ochocinco has failed on the game field, I'd like to see Price at least given the chance to fail in his own right. Maybe he'll surprise some people and make some plays. Because while the passing game has been good enough with Wes Welker and Deion Branch working with Rob Gronkowski and Aaron Hernandez, at some point another option may very well be needed.
Andy Hart
Curious what Mr. Hart thinks about his dream 1st round draft pick-Robert Quinn who currently is third on the Rams depth chart at Right DE? To date he has 4 tackles, a sack and a forced fumble for the 0-5 Rams. So far it would appear BB was smart not moving up to take Quinn.
Bob Blackwood
Are you surprised that Quinn is needing some time to adjust to life in the NFL? He did miss his entire final season to a suspension at North Carolina. And I think when you draft a player you are drafting him for the long haul and not the first month-plus of his first season. Quinn's one sack and forced fumble would rank him in the top handful of New England defenders. So, no, I'm not really happy the Patriots didn't trade up to get a pass rusher. Mr. Hart still wants a pass rusher. I still think it's the team's biggest need. They do, after all, have the worst pass defense in the NFL. And if Belichick didn't like Quinn, maybe he could have gone after Ryan Kerrigan who is having a great start to his rookie season. My stance remains the same, I want Belichick to go after and get a guy that he thinks can be a game-changing pass rusher. They exist in every draft. I want Belichick to target one and go get him. So far, he's refused to do that.
Andy Hart
Is it just me, or are you guys beginning to feel like we got fleeced in that Matt Cassel trade? At the time, a 2nd rounder seemed a little cheap, but after seeing Kevin Kolb go for a first and a former first-round pick and Pro Bowl corner (DRC) and Carson Palmer go for a future 1st and 2nd rounder, I can't believe what we got in our trade. Carson Palmer's last two years were very similar Cassel's last Patriot year, and Kolb's best year as an Eagle is also similar. Carson Palmer has a bigger body of work than the other two, but didn't have the upside of them and has an injury history. Trade value wise they all felt around the same at the time they were dealt. I understand that Oakland and Arizona were desperate for a QB, but looking back on it, surely the Patriots could've gotten more for Cassel if they shopped him around more. Kind of feels like a discount to our buddy Scott Pioli. Whatever the case, I would've like to see more come from the Cassel trade (and Vrabel too).
Mark Zimmerman
Looking at these recent deals, it does seem like the Patriots didn't get value for Cassel. But one big difference is that the Patriots apparently wanted to open up cap room at the time and were carrying Cassel's huge franchise tag number on the books. The idea was that they dealt Cassel's big number so they could get it off the books and make some other moves. None of these other deals had that type of pressure. In fact, in these deals it seemed the team acquiring the QB had the pressure on them. I felt at the time that the second-round pick was a little low but I'm not sure you could have gotten much more than that. Timing is everything in this world and at that time I don't think anyone was head over heels to get Cassel. Conversely, the Patriots wanted to unload his salary.
Andy Hart
Recently Markell Carter was named one of the practice squad players of the week. I watched tape of him in college and even though he played for a lackluster college, he showed good potential. Do you think he has the potential to make the Patriots roster in the future?
Luke White
I think Carter is a raw, developmental prospect. I have to be honest that I never really saw him show up much in training camp practices. That's not a great sign, but doesn't mean he won't develop. I was also a bit scared off by the fact that he didn't really dominate at a lower level of college football. He has some measurables, though. If you forced me to choose between predicting him to be a future starter or out of the league in a year or two I'd probably have to go with the latter at this point. But I really don't have much to go on.
Andy Hart
Did Devin McCourty attend the Darius Butler Summer Camp? I detect an emerging likeness in style of play. Especially the back to the QB, commit PI and maybe the ball will hit my helmet technique.
Pete McCarron
Boy, this is the most cynical email of the week! McCourty has had his struggles this year. No one has been more open with that assessment than McCourty. But we saw a far larger sampling of his good play than we ever saw from Butler. He's a more physical player. He's got a thicker build. He seems more comfortable in coverage. He's just not making enough plays on the ball right now. That, is similar to Butler's final days here. But don't give up on McCourty just yet. I still think he's a talented young player. My guess is that years from now we may say he wasn't quite as good as he looked during his rookie season or as bad as he was in his second. The truth, as is so often the case, probably lies somewhere in the middle.
Andy Hart
Hi PFW, Even though he wasn't here very long I wanted to know if and when Corey Dillon will be nominated for the Patriots Hall of Fame? I've been a pats fan for over 30 years and I think he's the best RB we've ever had?
Shawn Cokes
Dillon became eligible for consideration for the New England's team Hall of Fame this year, after the mandatory four-year, post-career waiting period. But he didn't get a lot of support in the nomination process and my guess is that he won't moving forward. He had one great season and a couple other productive years. Curtis Martin only had three years in New England and likely won't get a nomination, but his three years were more productive as a whole than Dillon's. Dillon may have had the best single season for a running back in team history, but that doesn't look like it will be enough to earn him honors in the Hall at Patriot Place presented by Raytheon.
Andy Hart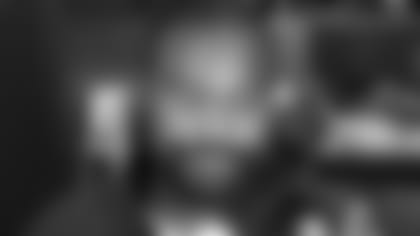 I was wondering if you could give us your opinion on the performance of the following players and what we can expect from them going forward; Albert Haynesworth, Brian Waters, Shaun Ellis and Chad Ochocinco. Thanks!*
*Greg Beane
Orono, Maine
I think Haynesworth has been OK, especially when he's been able to get on the field. I think he can be a productive, rotational player along the front. Will he be at an All-Pro level? No, but I think he can give you as much or more than a guy like Kyle Love, who he shares time with at this point. Waters, in my opinion, has been the best offseason pickup that New England has made. He slid right into the starting lineup at right guard with no training camp and looks right at home. He's been good to dominant at times. He's a big, powerful man. I don't think he can get enough praise for what he's done to open the new season in his new home. Ellis has been a disappointment for me. I think he's looked slow at times. I haven't seen much of a spark at his end spot. He hasn't embarrassed himself, but he hasn't made too many plays either. I was looking for more and hope that he might show more as the season wears on and he gets more comfortable in the front. As I said earlier, Ochocinco has been a disappointment for everyone. I haven't given up on him being a complementary playmaker on this offense, but I certainly can't predict that type of production at this point. He has to keep working and we'll see. But I've greatly lowered my expectations for him moving forward and won't be surprised if he seemingly never "gets it."
Andy Hart
Hi guys. Been a Pats fan my whole life- now stuck out in the desert trying to catch as much Pats action as possible. About Albert Haynesworth, he hasn't played a whole lot in our system, but he hasn't done squat either. Is he supposed to be a run stuffer or a pass rusher? Did we make a mistake bringing him in? My thanks for keeping us out-of-towners in the loop!
Doug Tozier
Haynesworth is supposed to be a dominant defensive lineman. He's supposed to play the run and collapse the pocket against the pass. He's done both in short stints this season when he's been healthy. He's been getting a bit better of late and it will be interesting to see what he has coming out of the bye against a suspect Steelers offensive line. While he's not paying the huge dividends that some had hoped for, he's not doing anything that would say it was a mistake to bring him in. And there is still a long season for him to improve and make more of an impact. He shows more signs of doing that at this point than Ochocinco. But I guess that isn't saying much.
Andy Hart
Hey guys, love the work ya do. Isn't it kinda weird how ever since James Ihedigbo got the starting job the D has improved mightily? Thanks
Joe Dabo
Ihedigbo has been, in my opinion, OK since he started playing more on defense in the second half against the Raiders. He hasn't made terrible plays to the degree that Sergio Brown did in the first half against Oakland. Since then the Patriots have had their two best weeks on defense in terms of total yards and rushing yards allowed per carry. Clearly the former UMass safety deserves some praise for that. But I don't think it's all him. That's like assuming the reason the defense has been so much better is that Jerod Mayo has missed the last two games. Obviously that's not the case. I am intrigued to see more of Ihedigbo, but I'd also like to see Josh Barrett get healthy and get some more reps. Hopefully as the two players develop, one will evolve into a true starting caliber safety next to Patrick Chung.
Andy Hart
Is there a benefit/cost associated with constantly signing, releasing and re-signing a player? For example, this week we have Phillip Adams: Signed, 9/21; released, 10/8; re-signed, 10/13; released, 10/14; re-signed, 10/18.
George Newell
I don't think that is anything more than bottom of the roster movement taking advantage of guys who have practice squad eligibility. It's the team wanting certain guys available for depth in certain games based on the health of others players, need at certain positions, game plans and special teams duties. But clearly guys like Adams, Ross Ventrone and Sterling Moore are getting bounced around quite a bit of late.
Andy Hart
The insane trade the Raiders made today got me thinking about the Pats drafts status for next year. Can you list what picks we currently posses for the 2012 draft? Thanks!
Joe Lemery
As of right now the Patriots have the following draft picks for next April's draft:
1st Round
1st Round (from New Orleans)
2nd Round
2nd Round (from Oakland)
3rd Round
4th Round.
The team traded away its fifth rounder (Chad Ochocinco), sixth rounder (Tracy White) and a pair of seventh rounders (Randy Moss, Jarrad Page). So unless much changes, New England will have a quiet second half of draft weekend.
Andy Hart