With all the hoopla surrounding the Pats offensive weapons and array of attacks it seems their O-line and especially the rookies have been so impressive in helping make it happen. I have soooo much more confidence in their ability to take on any of the remaining 3 front seven defenses going forward. Your thoughts?
Philip Karas
The offensive line certainly has done an admirable job this season, meeting weekly challenges despite some fluidity in terms of the lineup. I think Matt Light has had the best year of his career, despite seemingly facing an elite pass rusher on a weekly basis. Brian Waters has been a stud despite a lack of training camp. Logan Mankins has been solid if not as dominating as we've seen in the past. And Nate Solder has been very good despite the fact that most wondered if he could hold up at the right tackle spot in the NFL. Even Dan Connolly has proven yet again to be an incredibly valuable backup as he's stepped in for Dan Koppen, having now started at least six games at each of the three interior spots over the last two seasons. The guy who brings it all together is the best offensive line coach in the NFL, Dante Scarnecchia. Having said all that, the group still has its work to do. Any slip up at this point will be the difference between advancing and going home disappointed. I thought the Patriots three-game losing streak in the playoffs had a lot to do with the offensive line. The group struggled against the Giants in 2007 and allowed a strip-sack against the Ravens in 2009. And we remember how Shaun Ellis killed Connolly a year ago with the Jets. The three remaining teams the Patriots could face, including Sunday's battle with Baltimore, sport very impressive defensive fronts. Based on how the Patriots have met these types of challenges all year, I feel good about their chances. But nothing can or should be taken for granted at this point.
Andy Hart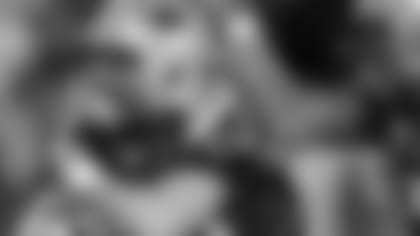 WOW!!! What a weekend of football!!! Hope this keeps up for the last three games of the year! I'm sure you'll get this question over and over but here it goes! How do you think the Pats measure up to that defensive juggernaut from Baltimore? I believe that with those 2 beasts of tight ends and Welker, that no one has been able to stop or slow down, the offense should be able to continue to move the ball. If the defense can play as spirited and aggressive as it did against the Broncos, then we should prevail. I was not overly impressed with the Ravens against the Texans. Your thoughts? Keep up the great work. From Iqaluit Nunavut in Northern Canada. and as always, GO PATS GO!!!!*
*Michael Jewis
I think the Patriots offense is playing as well right now as it has at any point in the last two seasons. The development of the second-year tight ends is a huge reason for that. Those guys create massive matchup problems for every defense they face, and are proving the ability to simply win one-on-one battles with defenders, something that's key in postseason play. But Baltimore is a very impressive defense with very good, experienced personnel. Though they allowed Arian Foster to run the ball last weekend, that's about the only thing they allowed. They held Houston to 33-percent on third down, forcing four three-and-outs to go along with three interceptions. In fact thanks to turnovers and punts, the Texans had nine drives of five plays or less including their last five of the day as well as six of seven overall in the second half. Ed Reed looked as good as he has all season. Ray Lewis can still be a physical presence, even if he's lost a step. Terrell Suggs is coming off a great year in which he had 14 sacks and seven forced fumbles. That's a formidable challenge for the Patriots offense to prepare for. As for the New England defense, they certainly got the job done against the Broncos. But a big part of that had to do with the early lead the offense got against a Tim Tebow-led Broncos attack that's incredibly limited, especially when trying to come. And the Ravens offense faced a Houston defense that's been very good all year, including an impressive pass defense. If the Patriots and Ravens both play this coming Sunday like they did this past weekend, then I think New England will be in the Super Bowl. But this is a very different game and very different matchups for both sides. I expect a dogfight with the team that can make a couple key plays going on to Indy.
Andy Hart
Where was Ocho during the Broncos game? I did not see him on the inactive list nor did I see him on the field for even one play. Have you ever seen a player of his caliber fall so far?? Do the Pats owe him anything? I mean a 45-10 blowout and Ocho can't even sniff a play for him...
Tommy Raymond
Hey guys, what a game! Interestingly I don't think 85 made it on the field once. Do you believe it's due to the fact that this is now a "one-game season" and there's no time to experiment with routes and timing? Or do you think 85 simply didn't provide the best matchup? Will he ever catch a Brady pass again?
Travis Sandberg
Ochocinco did play against the Ravens according to the official NFL game book, and the unofficial snap count provide by ESPNBoston.com. But the fact that he got just single snap isn't much different than none at all. He had his only touchdown of the year against Denver in the regular season, but that came in a game that Deion Branch did not play in. At this point, Ochocinco is nothing more than insurance policy. He's remained a major work in progress all year, with limited progress. Right to the end of the season he had to be instructed by Brady on seemingly every snap he took the field. Then he made comments about walking on eggs shells and being taken aback by Brady's intensity last week. It's pretty safe to say, the Ochocinco just hasn't "gotten it" in his first year in New England. But given that the team already paid him $6 million for this year, I won't rule out the idea of him returning at least for training camp next summer. He's scheduled to have a $3 million salary for 2012. Maybe an offseason in the program will work wonders. And if he can't show major improvement in camp, then you can cut him. I'm also not sure his production just fell off the map this year. His numbers have been on the decline over the last four of five seasons. Maybe the combination of some physical deterioration with his lack of comfort/fit in New England has brought one of the great receivers of the last decade to the end. We'll see next summer, but unless something happens in terms of injuries I don't think you'll see No. 85 play much of a role through the remainder of this postseason.
Andy Hart
Hey guys absolutely great job this season. I've truly enjoyed reading Ask PFW every week. What a great game last night by the entire team! One question I do have is what you think will happen to Ridley after his fumble? I don't remember seeing him enter back into the game afterwards. It would be a real bummer if BB couldn't trust him in these playoffs as I think he adds a second gear to our running game. Anyways what do you think will happen to him?
Devon Blackburn
Ridley did not play again after his fumble. Remember, this is the second straight game in which the rookie has fumbled. He didn't lose the first one in that season finale, but it's still troubling to see. I think that's been a bit of a concern with him all season, and certainly is heightened in the postseason. When compared to a guy like Green-Ellis, who's never fumbled in the NFL, the rookie's chances are probably not great of seeing a lot of playing time moving forward. Plus, I think there is a good chance the Patriots may try to spread the Ravens out and play that way this week, meaning we could see more Danny Woodhead action, even if he is susceptible to the blitz game. I liked what I saw from Ridley running down the stretch, but the biggest key for Belichick and most coaches is ending every play with the ball. That's become too much of a concern for the rookie in recent weeks.
Andy Hart
So maybe I was a bit premature before...but can we finally start talking about how much Ninkovich looks like Vrabel 2.0? Or does he need to catch a TD pass also? And oh what a difference makes to have Spikes and Chung back on that run defense. It's nice to face the prospect of having one of two running teams playing to enter Foxboro. Spikes played lights out as well. Are The Tebows that bad (and by association the Patriot beating/Baltimore-being-swept-by Steelers), or are the Pats (and their 31st ranked D) that good? Or, as Bill says, is it never as good, nor as bad as it seems?*
*Pascal Rawls-Philippe
Last part, first. I think the Tebows are really that bad and that limited on offense. When the Patriots scored first and built a lead Denver was all but done. As for Ninkovich, the PFW crew started talking about him looking like Vrabel from the minute he first walked on the training camp practice field a couple years ago. Heck, his coaches and teammates even joked about it. But he's yet to prove he can play like Vrabel with any consistency. He was terrible in the regular season against Denver, and bounced back last Saturday with maybe his best game as a Patriot. That's big plus for the defense at this point. But he needs to do that on almost weekly basis to be mentioned in the same sentence as Vrabel, who was one of the underrated players of the championship era, despite finally earning All-Pro recognition in 2007 with his big sack numbers. Ninkovich can certainly help build his own legacy if he can follow up last weekend's effort with strong performance on the edge this week against Ray Rice, Joe Flacco and the Ravens.
Andy Hart
G'day PFW. Is it too early to re-sign Gronk and Hernandez? After watching the game against the Broncos I am convinced that these two need to be Patriots for a loooooong time and I'd hate to see an Asante Samuel type situation unfold later down the line. They both do wonders for Brady and having those two there down the line when Brady isn't there anymore would make the transition a lot easier (not to say I wish Brady to ever leave). I think they should be re-signed yesterday. What say you?
Mark Wheeler
The two sophomore studs are already eligible to sign contract extensions if they were so inclined as they've completed their second regular season. Moving forward, under the new CBA, draft picks can't sign new deals until after their third season. I think there is a chance you could see the Patriots pursue something with Gronkowski sooner rather than later, after he had the most productive season in NFL history for a tight end. Jason Witten signed a five-year, $37 million extension this past summer that included $19 million guarantees. That would probably be the comparable deal for Gronkowski if/when the sides start talking about a deal. Gronk is younger with a bigger upside, so he and agent Drew Rosenhaus might be looking for a bigger deal. But getting that deal done two years before free agency could give the Patriots a negotiating discount. We'll see. I think the Hernandez situation is a little different. First, what is he? Do you consider him a tight end or a slot receiver? What's the value of a slot receiver? We may get the answer to that question with Wes Welker this offseason. Hernandez also has been less productive, less consistent and less durable than Gronkowski. If you have to choose to do a big money deal with just one of them, I think that would be Gronkowski.
Andy Hart
Why are so many people taking about the McDaniels signing like its cheating, how is it any different from a late free agent player signing. Thanks from Sweden
Joakim R.
Most of the criticism of the McDaniels move came out of Denver. Not surprising as not only did he fail to build a winner there as the team's head coach, but he also rubbed a lot of people the wrong way. Another issue is that McDaniels was still technically under contract with the Rams, where he was the offensive coordinator this past season, when he start talking to the Patriots. St. Louis let him out of his contract to return to New England. But on the whole, I don't think it's a big deal and certainly didn't break any rules. Maybe the NFL will change that going forward, but I don't think they should. I think this was a unique, rare situation and one that won't occur often if at all in the future.
Andy Hart
What kind of impact do you think the pickup of Josh McDaniels will have on the players drafted by the Patriots, as well as those acquired through free agency. He seemed to do a pretty good job putting together an athletic defense, and an overall tough team. Do you think he'll have any significant input on the players picked up in the draft and those found in free agency?
Clinton Kaneoka
I don't think McDaniels strength is in the personnel area, but like all assistant coaches I think he'll have a voice in the personnel process moving forward in New England. All assistants get to share views on draft prospects and free agents. But I'm not sure McDaniels will have any more of a say in the process moving forward in New England than any other assistant coach would. His personnel record in Denver was spotty at best.
Andy Hart
Hello! Now that McDaniels will be back, do you see Belichick looking to promote someone to D-Coordinator or outside of the organization? If he chooses the latter, who would be some viable candidates?
Edgar Ortiz
I think there is very little chance that Belichick hires from outside the organization. If a defensive coordinator is named, I think it's a virtual lock that it would be safeties coach Matt Patricia. He has, after all, called the defensive plays for the team all season. But, given the units struggles and the fact that Belichick brought in an experienced, veteran voice like McDaniels to run the offense moving forward, maybe the head coach will have a large role in trying to revamp the defense for 2012.
Andy Hart
In a season that began with Eli claiming to be in Tom Brady's league, a near-perfect run by Aaron Rodgers, Drew Brees breaking the record and getting the recognition ,Well Brees and Rodgers are gone now...and it seems there is only one score to settle at this point.
Shane C.
It is interesting that in the year of the QB, a couple of the leaders in that area and likely the two top MVP candidates are going to be home watching on Championship Weekend. The Patriots have exercised the demons of the recent playoff losing streak. Sunday they could pay back the Ravens for the 2009 blowout. Beyond that, there could be a very intriguing Super Bowl rematch or an offense/defense matchup with the 49ers. Eli is trying to prove he's in Brady's category and this year he's done a good job with that. But let's not look past the Ravens too much. Remember, one game at a time!
Andy Hart