Hi. My name is Arturo and I'm from Mexico, I'm a real fan of the New England Patriots and I want know which will be the future of Matt Cassel -- he'll stay with Patriots? Or, what do you thing that is best for the Pats, keep Brady and Cassel or just Brady?? Thanks and I know that '09 season will be a big season for the Pats!!
Arturo Hernandez Guzman
Will Cassel's value drop if Brady fully recovers in time for the 2009 season and he sits on the bench for a year? Will it drop once being franchise tagged? Can the Pats afford to tie up $29 million of cap space on two starters for one position? Assuming Bill [Belichick] plays conservatively this season how do you see the whole quarterback depth issue playing out?
Neal Rice
I was wondering what would be the better situation for the Patriots, long term and short term: Keep Cassel just in case Brady relapses or gets injured again, or trade Cassel to a team drafting in the top 10 or so, so they can draft Rey Maualuga. I don't think anyone runs through or around the middle of our defense with Wilfork, Mayo and Maualuga up the middle for the next 10 years.Christian Mijatovic
Not surprisingly we were inundated this week with emails about Cassel's future. New England took the first step by assigning its franchise tag to the one-year starter. Cassel responded by reportedly accepting and signing the one-year tag that comes with a guaranteed $14.65 million. Now what? Many people now seem believe there is a strong chance that the Patriots could keep Cassel this season and indeed tie up some $29 million in cap space on two quarterbacks. I can't ignore that possibility, but I still think it makes much more sense to explore the trade market. And if the team is going to trade Cassel, I think you have to do it quickly so as to clear the cap room to put it to use in free agency as well as to acquire draft picks that could be used in this April's draft. To me, if Cassel is a Patriot by the time the draft rolls around then I think he will be a Patriot to start the season. I can't see how it would be beneficial to either New England or the team he'd be traded to if a deal occurred this summer or even at some point in the regular season. I also think that Cassel's value is highest at the start of the free agency period. As time goes on more teams will fill holes at quarterback and spend their money, leaving fewer trade options.
This is just my personal opinion but I think you try to trade him as soon as the new league year opens on Feb. 27. In the end, I'd work the phones and ship Cassel to the highest bidder. But I wouldn't make a deal that doesn't include the minimum of a first-round pick. If he's traded, I'd take my chances that Tom Brady is going to be healthy and capable this fall. If not, I'll have to cross that bridge when we get to it. But at least I'll have spent the $14 million of cap space to help the team elsewhere and, as Christian suggested, I might have a draft pick like Maualuga to ease the pain. In that regard, I love Maualuga and think he'd be a great fit for the Patriots.
Andy Hart
Hey PFW, I was a little curious about what you thought of this trade scenario. After franchising and signing Matt Cassel, trading him to Kansas City for the number 3 pick and Tony Gonzalez. I know Gonzalez would only be a short term solution, but he seems to really want out of KC and just might take a little less money to move to a contender. I think KC also may be more willing to do a trade like this than giving up multiple draft picks, and they get a QB that's still young and proven he can play in this league. Thanks.
John Wohlford
This seems to be a popular trade topic this week. I think it's an interesting idea. In theory the Chiefs get their franchise QB and unload a guy who doesn't want to be there, although Gonzalez has backed off his comments at bit of late. Two issues that might poo-poo this trade: is K.C. giving up too much and is the cost of paying the third overall pick something Belichick wants to do? The Chiefs had reportedly looking for a second-round pick for the future Hall of Fame and still ultra-productive tight end. So they'd essentially be dealing a first and second for Cassel. Is that too much in this market? That'd be for Scott Pioli to decide. As for the money, the commonly held theory is that Belichick wouldn't want to spend the guaranteed millions it takes to get an unproven player in the top of the draft. I don't necessarily know that to be the case, but it's an issue that's at least worth considering. I'd make your deal, John, even if Belichick and Pioli might not.
Andy Hart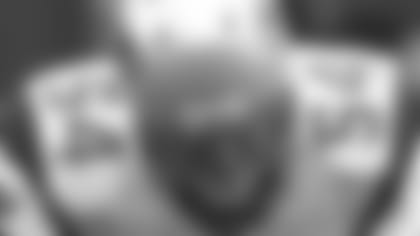 ]()I don't think there is another forum like PFW where they answer questions weekly. I am happy that my team has it. My question is: we have a number of young linebackers, but do you see any of them becoming starters? I think with aging Bruschi, Vrabel and Thomas, we have some big shoes to fill. Thanks! *Larry G.*
Thanks for the kind words, Larry. Great question on the linebackers. Jerod Mayo is obviously already entrenched in the middle of the defense. Beyond that you have a large group that includes restricted free agents Pierre Woods and Eric Alexander as well as soon-to-be second-year players Gary Guyton, Shawn Crable, Vince Redd and Bo Ruud. Only Guyton and Redd were healthy and on the roster to end the season. Guyton played most of the year, generally in a sub role. I thought he played very well for an undrafted rookie but I'm not sure he'll ever be an option as a starter. In fact the only guy I'd say has even a chance to become a starter at this point is Woods. He started in Thomas' absence last season. But even if he's back in New England, and if he ends up a starter down the road, I'm not sure his ceiling is as a pass-rushing, playmaking outside linebacker. In fact I'm not sure the Patriots have a young guy like that on the roster. To be fair, we haven't seen enough of the third-round pick Crable to make much of an assessment either way. But it's clear that none of the above options has the talent and potential that Mayo possesses.
Andy Hart
I honestly feel that if Tom is not ready to go opening day that Kevin will be ready to hold the fort until Tom is ready. Everyone really was worried about Matt when he was thrust into the limelight, but BB and the coaching staff were able to guide him through a really encouraging season. Do you think Kevin could do the same, if needed?Bradley Fuller
Short answer, no. I don't think O'Connell would be ready to fill Brady's shoes, or even approach what Cassel did last year. I just don't think you can plug any guy in and watch him have success. Playing quarterback in the NFL, in any system, is just too hard. Plus, let's not forget that Cassel had three-plus years of practice and preseason action under his belt in the New England system. O'Connell won't have that by the time September rolls around. I also thought the third-round pick out of San Diego State looked a little on the raw side in his action last training camp and preseason. His future is bright and maybe he's come a long way since that time through is practice work, but I still wouldn't expected him to take the field and do his best Brady or even Cassel impression.
Andy Hart
Why do the Pats have the 23rd pick in the first round and they have the 26th in the second round?Amro Ali
Four teams, including the Patriots, tied with an 11-5 record last season. Those teams will select between 23 and 26 in each round of the draft, with the teams rotating their exact position in each round within those four spots throughout the seven-round affair. In the first round that slots New England with the 23rd pick, Atlanta 24th, Miami 25th and Baltimore 26th. Because of the rotation the Patriots will then pick 26th in the second round, 25th in the third and 24th in the fourth before returning to the 23rd spot in the fifth round. The other teams will also rotate accordingly.
Andy Hart
I agree with you guys that the most probable outcome is trading Cassel for picks only...But, here is my grand idea- trade Cassel and whatever else it takes to get [Patrick] Willis. Cassel and our first and our third for Willis would be OK. I mean look at who we have been drafting...Hell I would give our whole draft class last year (except Mayo) for Willis. This sounds crazy but look at how few draft picks work out in the long run, Cassel is gone anyway, and Willis will be a cornerstone or the next 10 years.William Love
William, I'd love to say I like your trade scenario. But I don't. Many people speculate that Cassel's value on the open trade market begins with a first-round pick. So in your deal you are essentially sending two first-round picks and a third for Willis. I think Willis is a great player and will be for years, but that is simply too much to give up. Plus, Mayo has already established himself in the middle of the New England defense. Do you really need two dominant inside linebackers so badly that you'd be willing to give up so much to get Willis. I just don't think that makes sense. I'm not sure it would make sense for the 49ers, either, even though they are getting a great package. I think Willis has established himself on the defense, as the building block of that team and in that community. They may need a quarterback but this deal seems like they'd be taking two steps back to make one step forward.
Andy Hart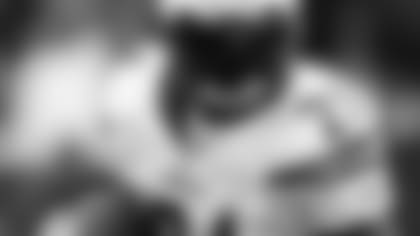 I am a long time Pats fan but originally from San Diego. I still have family connections and keep a decent thumb on Charger news. It sounds like LT is no longer a front office favorite out there. I was wondering if you think it's possible that the Bolts trade LT this offseason and if so could he end up in New England? Do the Pats have the cap room? Would LT come here for a discount and a solid crack at a ring without having to be the focus of the offense. I do not care for him and think he is overrated but I can separate my feelings from the field and think that he would be a good fit. Who knows, maybe he could be the next Corey Dillon. Your feelings?*
*Dave Ruz
As much as LT's image has taken a hit over the last couple years and considering the injury-induced down season he had last fall I'd still take him on my team. Assuming he can get back to health, I think he can still make a lot of plays. Plus, in my mind it would be a good thing that he wouldn't necessarily be the focal point of the offense in New England. He'd be another dimension. He could make plays running with and catching the ball. It's a scary thought for opposing defenses. Of course it's also a thought those defenses probably don't have to worry about. I know Tomlinson has been feuding with his GM, but my gut tells me they're not ready to trade the face of the franchise just yet. And what are the chances that another AFC West team trades one of the greatest individual talents the NFL has ever seen to the Patriots? How many times can we win that lottery?
Andy Hart
Do you think BB will actually want to get rid of Cassel, granted the compensation the Pats would get for the kid would be more than enough to take another step in rebuilding the team in terms of youth and skill (not that it needs much work anyhow). I think Cassel is a pretty good QB especially after not seeing any real action for eight years or so, but granted he was coached by one of the best ever and had some major weapons to use, but he seems eerily reminiscent of how Brady used to play and carry himself when he first came in the league. What are your thoughts, and please, don't hold back.
Shane C.
When I see an Ask PFW with the subject line "ANDY HART" I get worried. It usually contains someone calling for me to be fired, or worse. But this one was an actual question seemingly targeting and respecting my opinions. There really is a first time for everything. Anyway, as I said earlier I would look into trading Cassel and maximizing his value as soon as possible. I think Cassel is easily one of the top 20 NFL quarterbacks right now. I only have one season to go by, and there have been plenty of one-season wonders, but I feel confident he's going to continue to improve and show he's a legitimate NFL starter. All that said, Tom Brady is still one of the best to ever play the game and is the face of the New England franchise. There is only room for one starting quarterback on any given team. Even if Cassel remains in New England for 2009 sooner or later a decision has to be made and only one QB will be left standing. As much as I like Cassel and think he's a good option for 10 or more other teams looking for a quarterback I still hang onto Brady for as long as I can.
Andy Hart
Hey guys, I've recently been hearing about Julius Peppers and how he reportedly wants out of Carolina and wants to play in a 3-4 defense unlike the current 4-3 in Carolina. What are the chances that the Pats will look at him if he hits the open market? What position would you think he plays? I think outside linebacker. I know you don't think the Patriots will spend a lot in the offseason but with Adalius Thomas coming off IR and Mike Vrabel struggling through injuries this past season, could you see such a player coming here?A.H.
My initial thought on this email is, "Hey, we have the same initials!" Beyond that, I love speculating about top-flight free agents but I'd be scared to death of handing Peppers boatloads of cash to become an outside linebacker in my 3-4 front. He's a great pass rusher and that's what he'd be asked to do again in either a 4-3 or 3-4. But in a 3-4 there would be times he'd have to play on two feet and in space. He's a great athlete but he'd have to do things he hasn't done much of. I tend to be scared off by paying ridiculous money to guys I haven't seen do and succeed at exactly what I'm going to ask them to do. I don't take chances with huge dollars. And don't lump me in with my Ask PFW cohorts. I'm not dead set that the Patriots won't spend money this spring. If Cassel is traded, which is a big if at this point, it would open up some good coin to spend in free agency. I think if the right deal on the right player came along that Belichick would jump at it. Sure there is a lot to think about with the economy, CBA, labor uncertainty and uncapped years, but you still have to pay the price of doing business. A huge free-agent splash by New England may seem unlikely, but as Belichick himself so often says, "I wouldn't rule it out."
Andy Hart
When will the 09 schedule be officially announced? Just noticed that I need to start planning my trip to New Orleans!!Lou Blaine
Captain, there is no set date for the schedule to be released. It's usually in early or mid April, as was the case last year when it was announced on April 15.
Andy Hart
On NFL.com, an article said that if the Patriots wanted to trade Cassel he would have to agree on the trade. I didn't know this was the case, am I misunderstanding? Please clarify.Salim Najjar
Now that the Patriots have placed the franchise tag on QB Matt Cassel, is it mandatory that 2 first round draft picks be awarded if another team wishes to acquire him? Can a franchised player from one club be evenly exchanged for a franchised player on another - and if this is the case, does that mean that the deal is up to the Patriots as to what they get for Cassel, or is it an NFL rule that 2 first round picks must be exchanged? Provided Brady is healthy for next season, I do not see a reason for the Pats to limit their options by shopping Cassel exclusively to teams willing to give up 2 first rounders. It would be nice to score a deal like that, but if the Pats could get a high end veteran, or even a few extra first day draft picks, I think it would be more than worth it. Aloha!Clinton Kaneoka
First, the two first rounders as automatic compensation went out the window when Cassel reportedly signed the franchise tender. Those picks would have been the compensation had Cassel reached a free agent deal with another team and had the Patriots chosen not to match. Now that he's signed the tender the only way he can leave is via trade. In terms of that potential trade, I don't believe that Cassel technically has to approve any trade. The issue, though, is that no team is likely to trade for Cassel without agreeing with him on a long-term contract extension. No team is going to give up picks for a guy that it will have to pay $14 million and could lose after one season. The only way that might come into play would be if the Patriots were to swap Cassel for another big-money or franchise player, but even then the team acquiring his services wouldn't seem likely to make the deal unless it could reach a long-term contract with him. So that's where Cassel's approval or control of the situation comes into the potential trade process.
Andy Hart
Hey PFW! I'm not 100% sure if Mike Martz has found a place to coach or assist in but if he hasn't is it possible he might come here since he likes a high-powered offense? I mean we got the tools plus it could fill the gap [Josh] McDaniels' departure left. I could be wrong though. What are your thoughts?Alex Hyun
Another guy with the same initials I have. This is starting to get a little freaky. To my knowledge, Martz doesn't have a job right now. There were some rumors about Arizona, but I think those are just rumors. I don't seem him fitting in New England. He's too stubborn and set in his "high-powered" ways. There is a system in place that's lived past Charlie Weis and will survive after McDaniels. And it won't be changing. Martz would want to put his philosophy and schemes in place. He's not a coordinator who fits in; he takes over an offense completely. I think that's why he's always looking for work. I've always gotten the impression that he doesn't, as a kindergarten report card might say, "play well with others."
Andy Hart
What do you guys think of a #1 Draft Pick and Tony Gonzalez for Matt Cassel?
Mark Lorusso
Sure. I'll take it. Where do I sign? Another proven offensive weapon who's yet to show signs of slowing down. And one of the top three players in the draft? No brainer.
Andy Hart