I wrote last week and mentioned how I loved the running game. Yesterday was a great example how the running game would have helped in solidifying the win, but we got away from it, relying on Tom almost exclusively, and look what happened. In the three wins this year we have rushed, I believe for over 150 yards in those games. And in the 3 losses, not so much. The running game will protect that weak defense, and run the clock, keep time of possession. What do you think? I just think we have to give the run game a chance. Love the job you guys are doing, all the way from Baffin Island in northern Canada.
Michael Jewis
I agree that a running game can be a big plus for a team, in a lot of ways and in a lot of situations. The question right now is whether the Patriots running game has proven itself at this point. Your numbers are accurate. New England has run very well in its three wins and not so much in its three losses. Most often, though, that ground success came against nickel and dime defenses. It's a bit different against a Seahawks team that sports a very big defense that is very good against the run. New England ran the ball 26 times against the Seahawks for 87 yards (3.3 avg.). Stevan Ridley led the way with 16 attempts for just 34 yards and a 2.1-yard average. Brandon Bolden was a bit better – 28 yards on six carries – but was injured and apparently not an option down the stretch. Twelve of Ridley's 16 attempts came in the second half. But Ridley totaled just 2 yards on a 2 consecutive carries with the Patriots clinging to a 23-17 lead late in the fourth quarter, resulting in an eventual punt. That's a tough time to run. But that's something the Patriots have yet to prove, that they can run when the other team knows they are going to run. I'm not saying that's an easy thing to do, either.
Andy Hart
With the game on the line why did it seem as if we were covering their wide receivers one on one down the field? On the pass to Rice I thought I saw three linebackers on the field. You also see two rookies (Wilson and Ebner) chasing him into the end zone. Shouldn't we be in more of a dime defense? Why was or weak secondary put in a position to fail at the end of a game yet again?
B. Royster
The Patriots apparently expected the Seahawks to run the ball in the first-and-10 situation from the New England 46 with 1:27 to play. They were in base defense with a cover 2 look in the secondary. Theoretically that's supposed to be a tough defense to throw deep on. But Wilson was beaten badly on a double-move, and he admitted it. Ebner was sort of the last-ditch option as the backside safety. Really the play was lost when Devin McCourty passed Rice off to Wilson and the rookie got beat. I do think there is a strong argument that the Patriots should have had more defensive backs on the field. But the bottom line as a safety at that point is you can't let the receiver get behind you. And I do find it strange that Nate Ebner – a career special teamer and converted ruby player in college – was on the field playing defense with the game on the line. I don't really have an explanation for that that's even close to reasonable. Strange.
Andy Hart
Okay, the defensive secondary is not the only problem BUT it has been a big problem for at least the last 3 years. It seems like a very uncomplicated way to defeat the Patriots is simply GO DEEP. How do you let a receiver get behind you when the other team needs touchdowns to beat you? Someone has to take responsibility. Linebackers have improved, D-line has improved, still the secondary is a sieve. Who in the coaching staff should be replaced?
Charlie Vogus
The Patriots defensive position coaches have very much been under fire this week. By point of fact, Josh Boyer coaches the cornerbacks and Brian Flores coaches the safeties. But really we know that just about everything they are teaching in terms of scheme and technique comes down the pipeline from Bill Belichick. New England has tried changing coaches in the secondary over the years with guys like Joel Collier, Corwin Brown and Matt Patricia getting a shot. The bottom line is that Belichick is the top dog when it comes to coaching, especially in terms of the defensive scheme. When it works, he deserves a lot of credit. When it doesn't, he deserves the blame. I'm not a big believer in focusing on the position coaches as low-hanging fruit when it comes to criticism. I don't think it's that easy, or fair.
Andy Hart
I always hear how the Patriots are so great at situational football. So why did they make that bone-headed decision to run another play before kicking the field goal (that should have won the game) at the end of the first half? You know their defense is damn good, and you SHOULD know that if Brady has nowhere to go (likely, since their defense is damn good), you're gonna get flagged for intentional grounding because he doesn't have time to lob it out the corner. Also, I really hate intentional grounding. Grumble, grumble.
Sean Oxford
I think this criticism from Sunday's game is very much fair. New England had six seconds on the clock to end the first half, holding a 17-10 lead. Adding a field goal would have made it 20 points against a Seattle team that had scored 20 points in just one of its previous five games. That extra three points is a lot against a team that doesn't score much. And you're right about the Seattle defense being good. To make a throw in that situation, and still leave time for a possible last-second field goal, the receiver would have to open immediately. What are the chances of that happening against the NFL's No. 1 defense that sports a pair of big, strong, long cornerbacks? Doubtful. To me, it was a big risk for a small reward. Some would argue that without the penalty, the Patriots almost pulled it off. But I'd argue that if Brady actually throws the ball over the top of a receiver – his guys were near the outside of the field – the throwaway would have potentially taken longer and run out the clock. Maybe the biggest problem was the time the Patriots wasted before calling timeout in the snaps leading up to the final plays. Overall the series was a complete debacle in terms of time management and decision making.
Andy Hart
I have two concerns. First, I have noticed this season that Brady seems a lot more uncomfortable in the pocket while being pressured. He has been ducking defenders even when the pressure is not on top of him, then he loses his focus and the time to see his field. Second, the DBs, the DBs, the DBs. How in the world can you let a receiver get behind the defense in the last few minutes of a tight game the way they did Sunday? I did notice that McCourty let the receiver go and kind of wandered into space with NO ONE on his side of the field, leaving the safeties to pick up and try to catch up to the receiver. I hate to say this but they deserved to lose that game especially when the Patriots backfield plays as bad as it does, thoughts? Frustrated in VT.
Rand Pelton
I've mentioned Brady's anticipating the pressure and reacting to pressure that wasn't actually there quite a bit this year. The issue popped up a couple times in Seattle, but it wasn't nearly his worst game of the year in that regards. As for the final play, there was no excuse for Rice getting behind Wilson on that final touchdown. It may not have been McCourty's job to run with Rice all the way down the field, but there were no other receivers pressuring his zone for the Seahawks. He could have realized this and run with Rice more and maybe had a chance to change the result of the play. (Although, that could have opened him up to a Russell Wilson scramble to his side of the field.) Tavon Wilson took the heat and admitted to his own blown coverage. That was the biggest reason for the colossal defensive failure. But McCourty could have done a bit more. And I find it strange that the team wasn't in a sub defense in that situation or that the corners weren't trying to re-route the receivers.
Andy Hart
I've had it with BB and his drafting. BB has had ample time to fix the secondary, considering his defensive prowess. I am convinced we have the worst secondary in the NFL and it is due to BB drafting and scheme. I think it is time to call him out, he has felled as a drafter of DBs and WRs. In addition the magic is gone from Brady and the final minutes of games, he can't seem to get it done. Your thoughts?
Mel Buford
The critique of Belichick's drafting in terms of defensive backs is quite fair. The team has used a lot of high picks in the secondary, including six in the first or second round of the draft since 2008. None has turned into a reliable constant for the team in the back end. Chung and McCourty have had their moments, but right now they are both part of the problem and not the solution. Clearly Belichick has been aware of the problem over the years and has tried to address it. It hasn't worked out. There have been less glaring and less frequent problems at wide receiver, but I get your point. But I also remember a time when people thought Belichick couldn't draft the right tight ends, either. That tune changed when he took Gronkowski and Hernandez. I'm not defending Belichick, necessarily, just asking for people to take in the whole picture when grading his job performance. Remember, the team was a couple plays from winning another Super Bowl last February. That has to count for something, no?
Andy Hart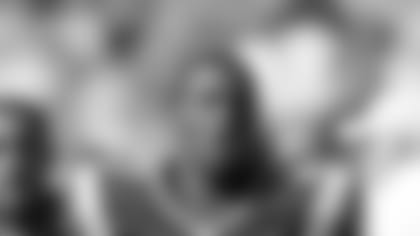 Hi guys! It seems this Patriot team's only weakness is in the secondary. It is a very obvious Achilles heel, and is exploited every week by every team, even those with mediocre offense. Last year we were last in the league in this category, and this year we are quickly going back to the same place. What is stopping Bill from getting tall, quick and more athletic corners that can compete with receivers like Hakeem Nicks? Why will Bill not budget more for quality corners after seeing what happened last year? Cheers.
Yaniv Chen
When you say "budget" I assume you are talking about free agent money. Because Belichick has clearly budgeted some pretty high draft picks for the secondary in recent years. They just haven't panned out to this point. You are right in that Belichick hasn't dedicated big free agent money to the back end. He wouldn't pay Asante Samuel the big money and hasn't pursued top-dollar free agents at either corner or safety. And he's clearly targeted size in the secondary with the additions of guys like Ras-I Dowling and Tavon Wilson. But size isn't the be-all, end-all. If those guys can't produce on the field then their size is just a useless line on their bio. Again, Belichick has clearly acknowledged the problem in the secondary. He just hasn't found a way to successfully go about fixing it.
Andy Hart
I wonder, if in the parallel Universe, Romeo Crennel is still the Patriots DC, and Eric Mangini is coaching the secondary with otherwise the same personnel, would our secondary be playing better?
Stan C.
Better? Yes. Good enough? I'm not sure. Crennel is a long time proven veteran coach. I always liked what I saw from him on the sideline and in practice. But his focus was more on the front seven. Mangini was a secondary coach who ascended to coordinator and then head coach. He must have done something right. He was, though, blessed with a lot of veteran talent to work with for much of his career in New England. So while I think both guys would be able to bring a little more to the table thanks to their experience and apparent coaching talent, it wouldn't be the magic cure to all the team's problems unless they also brought guys like Ty Law, Rodney Harrison and Samuel with them.
Andy Hart
So any guesses as to where the run game went this week? I know it was the No. 1 ranked defense, but I still thought we were better than that performance.
Mike Aboud
As I said earlier, the Patriots ran the ball for 87 yards. That's 21 yards more than the Seahawks give up in an average game. Ridley led the way and really couldn't get things going with just a 2.1-yard average and a long run of just 6 yards on the day. Near the end he couldn't get more than a yard on back-to-back carries when the team was trying to run out the clock on the win and hanging on for dear life. New England still needs to prove that it can run the ball against a good defense when that defense knows it is coming. That's a tough thing to do and not something this team has done much of in a long, long time. The good news is that the Jets can't stop the run, so the ground game should get rolling again this week at Gillette.
Andy Hart
When oh when will Devin McCourty turn his head around to find the ball? It is absolutely disgusting how many times he does not turn his head around. If the receiver can do it so can can a defensive back. I dont want to hear it is hard, all jobs in the NFL are hard!
Joe Levesque
First of all, I don't agree with the tone of your last thought. I thinking playing cornerback may be the most physically difficult position to play in the NFL. You try running with some elite athlete all over the field without touching him and being able to look back for the ball all at the same time. Looking back for the ball isn't always a realistic option, especially when you are chasing a receiver. Most of the time there isn't time to look back for the ball. Receivers look back because they know what route they are running and when the ball should be coming. That's a pretty good advantage to have. I'm not defending McCourty's play, because it has not been good. But I think his failures have come on a lot of levels and not with simply failing to turn his head around. That's become the rallying cry of the critical fan. It's an easy criticism, but one that's a bit ignorant and unrealistic.
Andy Hart
Newsflash, the Giants just went to San Fran as underdogs and dominated the 49ers. We just went to Seattle as favorites and got beat by a rookie quarterback, after leading by 13 midway through the 4th quarter no less. That is why the Giants are winning Super Bowls and we're not. They seem to have the heart and "eye of the tiger" that the Pats are sorely missing. What do you think it is that the Pats are missing that results in them losing these games that they should be winning?
Gary Goldstein
Newflash, the Giants have had some of the worst regular season losses in the league in recent years. They finish 10-6 or 9-7 every year and get hot at the right time. They are by no means the regular season mark of constancy. Prior to this year, that was New England. I'd argue that this season the Patriots are actually playing the regular season like the Giants have in their Super Bowl years. I will agree that the Patriots seem to be missing something this year (and it's more than just a capable secondary). They don't have that same even-keel, situational-ready feel that they usually have. There is still time to develop that, but sometimes it just never comes. Kind of reminds me of Belichick lamenting on the sidelines in his NFLN "A Football Life" documentary about not being able to get that 2009 Patriots team to do what he wanted it to. Is the team going down that same path again in 2012? We'll see. So far, not so good.
Andy Hart
How many more times is Brady going to throw intentional grounding? Once in the Super Bowl and twice against Seattle. A high school QB would know better.
Jim Sulliving
Intentional groundings happen with a certain degree of regularity in the NFL. Admittedly they don't always come in the end zone, resulting in a safety as was the case in the Super Bowl, or on the goal line like it did on Sunday. But Brady actually had a pair of intentional grounding plays in the 2011 regular season. Do you even remember those? I don't. It's part of the game. It happens.
Andy Hart
Welker was hit awfully hard in the chest during the 2nd period of the Seahawk game. Why was he tossed back in, when he was in obvious discomfort? He soon caught another ball and was gasping for air, but you could tell he was still hurting.
Gary Delaney
I always ask the old cliché question, was he hurt or was he injured? Players play in pain all the time. They are hurt. They need to leave the game when they are injured, or if they may be injured and need to be assessed. Welker left the game after the big hit you talked about. He was seen on the sidelines with trainers and gesturing to his chest area. He may have had the wind knocked out of him. Whatever it was, the medical staff cleared him for a return. He got back on the field three plays later and immediately caught a pass to convert a third down play. He also took a number of other big hits later in the day and continued to get up and make plays. He's arguably the toughest guy on the team and remarkable in his ability to get up after big hits. He plays in pain. He likely lives in pain. And he's probably going to have health issues because of it when his career is over. It's a decision and understanding that all players have to make. It's a tough, violent game and Welker's ability to play through the pain and make plays at his diminutive size does not get enough attention. He really is amazing.
Andy Hart
Watching Kyle Arrington is causing grey hairs. Is there anyone we can replace him with? As of yesterday?
Chris S.
As of Sunday there was, and that was rookie Alfonzo Dennard. He replaced Arrington after the veteran struggled by giving up two big plays, including a touchdown, to Seattle's Doug Baldwin. Arrington is an interesting guy. He's a former practice squad player and special teamer who developed into a starter out of necessity. It seems like the team tries to replace him as a starter every year, as appeared to be the case this summer with Dowling. But it also seems like Arrington always ends up on the field and making some plays. He's probably not the most talented corner. Probably is a backup on a good defense. But considering all the problems he's surrounded by in the secondary in New England, I'm not sure he's worthy of being specifically targeted for his poor play. That said, I have been intrigued by what I've seen from Dennard over the last couple weeks. It hasn't been perfect but he seems to have a pretty physical style and has been reasonably tight in his coverage.
Andy Hart
Have been sampling Patriots review TV programs and have to say I enjoy your program – [PFW TV, Thursday night's at 7:30 on Comcast Sports Net] -- the most. Very well done. I heard a viewer complain about Andy Hart last week, saying when are you getting rid of him. What??! He's great! Very direct, concise and passionate and a great foil for his counterpart, Paul Perillo. Keep up the good work!
Liz Ne
This is the best email of the week. That is all.
Andy Hart
Something I've been wondering about lately are the injury reports - I know how this was addressed last week, but at the same time, should we be worried when a significant amount of big names from the Patriots are listed? I don't see this as a trend with other teams (though my observations are limited as well). Should we worry about our performance long term in regards to this evidence?
James Dollard
Injury reports need to be taken with a grain of salt, especially in New England. The Patriots generally list more players on the injury reports than many other teams do, although many of those players are healthy enough to play each and every week. Certainly, if a guy is listed as missing practice that's a major concern. But a lot of guys are "limited participation" in practice for the Patriots and really are almost a lock to play every week – Tom Brady has been an example of that over the years. So while it's good to be aware of who is on the injury report, I'd say it's more valuable to read media reports/analysis coming out of Gillette Stadium that help shed some light on whether a guy has been practicing, how he played in the last game or what the expectations are around his listed injury. In the end, I do think the Patriots are a little banged up right now. There are key guys that are battling through injuries such as Logan Mankins, Sebastian Vollmer, Rob Gronkowski, Aaron Hernandez and Patrick Chung. If those injuries linger or get worse, it could really affect the team over what is still a long season left to play.
Andy Hart
Has anyone really watched the tape on LB Brandon Spikes? He is the weak link of this Patriot defense. Really other than a couple of plays where he throws his body into the pile, this guy has little value. I've watched last 3 games and he cannot cover, is slow to react to plays, and is not aggressive at all. I believe addressing that LB spot makes this defense good to great.
James Collins
First, anyone who doesn't play in the secondary can't be considered the weak link of the New England defense at this point. Second, Spikes is one of the more aggressive, physical players on the team. He brings an edge to the unit that is noticeably lacking. He does like to play moving forward, at times seemingly choosing to blow up a pulling guard as much as he chooses to pursue the play. But that can be beneficial to a team from a middle linebacker. I will agree that Spikes is limited in coverage, but other than that I think he's proven himself a solid contributor to the front and a guy who can force turnovers, dating back to last season.
Andy Hart
Have you heard any updates about Visanthe Shiancoe? I remember he was given the designation to return. Would love to see a 3 TE play with him Gronk and Hernandez at some point in the season. Thanks
Alex Hurst
I believe that Shiancoe is eligible to begin practicing this week, but there has been no word updating his status. It will be intriguing to see what he might offer the offense moving forward, with both Gronk and Hernandez nursing injuries. At worst he provides nice, proven, athletic depth as a pass catcher. At best, with all three healthy, he offers Josh McDaniels some unique personnel packages to work with.
Andy Hart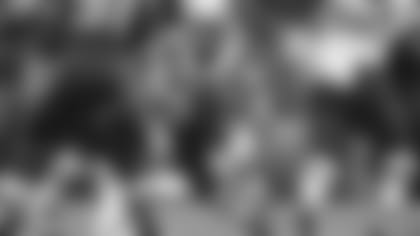 I feel annoyed at the neglect of Danny Woodhead in the Pats offense and certainly the commentary. He isn't in often, but when he is, he's an exciting player, and certainly a clutch option. He bails out the Pats every week. He even bails out Brady. At first I thought the Machiavellian Genius Belichick was keeping secret for later down the stretch. Now, I think that Pats may not know just what they've got in him. I nominate him for Troy Brown's successor.
Kate Trudeau
I think Woodhead is a guy who is far more productive in limited, appropriate opportunities than when he gets too many touches. That's been how he's been used in recent weeks, as a true change of pace running back. And his production has been huge for the offense. When he's out there too often, with too many carries, I think the defense tends to shut him down. He's a quick hitter and best when he's picking his spots. In that role, I do think he's been providing a boost to the offense of late.
Andy Hart
Hello from Israel!!! Thank you for your hard work and keep us posted every week. My question is: when a team tries onside kick, if the kicking team got the ball first (after 10 yards) they keep the ball, but, if the ball travels to the other end of the field, even if they touch it first, the opposing team got the ball. Is the ball needs to travel certain yards before the option to recover not exist? Hope you understand my question. Thank you.
Guy Hilli
After any kickoff travels 10 yards, it is a live ball and can be recovered by either team. That's why occasionally you see a real scrum for a ball down the field that has bounced around on a squib or mortar kick. It's a live ball. Punts, on the other hand, can only be recovered by the receiving team. The only way the punting team can get the ball is if the kick is muffed or fumbled by the returner. I hope this answers your question.
Andy Hart