Do you have a list and some information on the Pats undrafted signees?
chuck E.
The team generally doesn't release its list of undrafted free agent signings until a roster of attendees is given out at rookie mini-camp, which is schedule to take place this Friday and Saturday at Gillette Stadium. That said, the list of reported free agent signings at this point includes Rutgers' defensive lineman Justin Francis, Kentucky wide receiver Matt Roark, Iowa tight end Brad Herman, Iowa tackle Markus Zusevics, South Florida offensive lineman Jeremiah Warren, Miami defensive tackle Marcus Forston and Ole Miss running back Brandon Bolden. Bolden is interesting in that he's taking the same route that BenJarvus Green-Ellis did from the same school. He battled injury as a senior, and like Green-Ellis doesn't have any one trait that really stands out, although he catches the ball better than the now former Patriots back. Forston also missed most of last season to injury, but still entered the draft after his junior year. He's raw but has pure physical potential. Coming from Kirk Ferentz' Iowa system, we know that Zusevics will be fundamentally sound. His stock took a huge hit when he tore a pectoral muscle at the Combine, which could make him a developmental right tackle option to open his career on PUP/NFI. We will have more names of undrafted free agents and maybe a few rookie tryout players later this week when rookie mini-camp gets underway.
Andy Hart
Adding many wideouts to the depth means that the Pats are preparing for Welker's departure if both parts don't reach any agreements by the next offseason!
Alex Gray
Everyone does seem to want to connect the loading up of wide receivers in free agency with Welker's contract situation. Clearly the additional talent and bodies gives the team an insurance policy if things don't work out for the short or long term with Welker. But I also think it's simply about adding depth and competition to a position that is always in flux. Clearly Deion Branch is close to the end. We don't know the situation with Welker. Chad Ochocinco didn't work out last year. And the team hasn't developed a young receiver, other than the limited contributions from Julian Edelman. There was also a pretty big hole on the outside, leading to the Brandon Lloyd signing. So there are plenty of varying circumstances to look at. I also think there is a good chance that many of the guys signed this spring – like Donte Stallworth and Anthony Gonzalez – won't make the 53-man roster. So the numbers may be a bit misleading, although the many notable names on the depth chart at wide receiver at this point certainly do jump off the page.
Andy Hart
To me the Chandler Jones pick really reminds me of when the Giants drafted Jason Pierre-Paul. Both have very big size and they both have long arms. Todd McShay was saying Chandler Jones has a HUGE amount of potential like they said about Pierre-Paul. So I'm asking do you see Chandler Jones becoming the JPP of the Patriots?
Cody Filingeriy
The Pierre-Paul comparisons have been flying around since the draft and should excite Patriots fans. Pierre-Paul was a defensive player of the year candidate in just his second season. If Jones can take that career path, the Patriots and their fans will be ecstatic. McShay and Mike Mayock have both been raving about Jones since the Patriots made the pick. I think Jones has a lot of potential and talent, but I see a better comparison with Willie McGinest. I'm not sure that Jones is quite the quick, athletic edge freak that Pierre-Paul is. But he may be a better all-around player in terms of pass rusher and playing the run. McGinest never had one of those huge sack years, but he was a force and helpful presence on the end of the line for a long time. Either way, if Jones ends up like McGinest or Pierre-Paul I think we'll all agree that it was a pretty good pick. And will certainly make the defense better in New England.
Andy Hart
Every year there seems to be a surprise cut (or two) from the roster i.e. James Sanders. Who are your predictions to be cut that most people think will make the roster? And why?
Wano Yee
This is a great question, but also a very tough one. If it would be a surprise cut, then no one is expecting it at this point. Projecting notable potential cuts at this very early stage, I might be inclined to say Jermaine Cunningham, Ron Brace, Chad Ochocinco or almost any of the other WRs. But none of those would really be a huge surprise. I never saw the Sanders cut coming. So I probably won't see this year's surprise coming either. I also still think the team should have kept Sanders. So maybe I'll feel the same way about a player let go by Bill Belichick again this August. We'll see.
Andy Hart
Do you think players that were supposed to be high 1st round picks mess things up for themselves to be a lower pick to go to a better team because teams picking first are not so good teams that haven't made the playoffs in years and teams that pick last or in the middle are good teams so maybe that's why we see players do poorly at the combine at times?
Marshall Elim
No, I don't think there is any chance that players try to hurt their own draft status. That would be absolutely crazy. First, no one really knows where a player is actually slotted to go until draft weekend. Second, it would cost the player a lot of money in his rookie contract. Third, the change in team success from year to year in the NFL is quite dramatic, so landing with a team near the end of the draft is no guarantee of winning a lot of games or vice versa. So I think this whole idea is silly, and would be shocked to hear of even one story of such a thing happening.
Andy Hart
I was very surprised with all of the free agent signings that the Patriots made this offseason. However, I am very excited to see Brandon Lloyd play. What do you see Lloyd doing in his first year as a Patriot?
Derrick Smith
I would think the expectation on Lloyd is that he wins a starting wide receiver job on the outside and is a major contributor to the passing game. Deion Branch had a "quiet" 51 receptions for 702 yards (13.8 avg.) with five touchdowns in that role last fall. I would hope/expect that Lloyd can reach those numbers or improve on them. But there are only so many balls to go around from Tom Brady in this offense and even with Lloyd's experience working with Josh McDaniels, we know that getting on the same page with Brady can be a challenge for a new receiver. That said, I don't think it's unfair to expect 60-plus receptions and 1,000-plus yards from Lloyd, with a number of big plays along the way.
Andy Hart
Is [Brian] Waters out there at OTAs?
Rusty Wallace
The media has not yet had access to OTA work here in Foxborough. So I can't say for sure, based on my own eyes, either way. But I have not seen any reports of Waters being in town, and he was one of the few offensive line absences at Matt Light's retirement press conference on Monday at The Hall at Patriot Place presented by Raytheon. So my guess is that Waters isn't working out with the team right now in these voluntary sessions.
Andy Hart
Although the Patriots made some minor moves at addressing the safety position, there still doesn't seem to be a reliable starter next to Chung. Do you think they are comfortable going with what they have on the roster or will they need to find safety help from somewhere else?
Brendan O'Connor
I think the team has done a bit more to address the safety position than you are insinuating. The team signed Steve Gregory (who started 13 of his 15 games last year in San Diego) to starter-level money and then used a second-round pick on Tavon Wilson. Both should be expected to contribute right away and start games, especially Gregory. James Ihedigbo remains a free agent, but I wouldn't be surprised to see him back. And there is also the versatility that Bill Belichick has at his disposal at cornerback, with the possibility of Devin McCourty, Sterling Moore or others seeing time at safety in some packages. So while I don't think there is an exciting, playmaking, sure fire starter at free safety, there is clearly better talent and depth at the position than there was at the end of last season.
Andy Hart
Hey guys, I was excited when the Pats picked up Tony Fiammetta this offseason because my wife went to high school with him in MD. How do you think the Pats will use him and do you think he will make the 53-man roster?
John Bartoszak
The Patriots haven't had a true, full-time fullback on the roster in quite a while. But there is clearly a transition going on in the backfield, as well as with Josh McDaniels taking over again as offensive coordinator. I think Fiammetta, who got a small signing bonus when he joined New England from the Cowboys, has a decent chance to make the team. Clearly he'll have to contribute on special teams and help out the young running backs with their jobs. He did a good job helping lead DeMarco Murray to production last year in Dallas, and if he can offer that kind of boost to New England's young runners he may not only win a job but might see more playing time than is normally expected of a fullback with the Patriots. It will be interesting to see what his role is in training camp and the preseason. Roster spots at running back, fullback, tight end, offensive line and even wide receiver all often overlap on offense, so how that all shakes down is anyone's guess at this point
Andy Hart
Hey guys...so it feels like we've got about 150 players on the roster at this moment; I for one am looking forward to some wide-open position battles in the coming months. One player who came out of nowhere for us in the playoffs and seems to have been forgotten already is Sterling Moore. I seem to recall him being in the right place at the right time several times---most historically on the season-saving Lee Evans breakup. Did you guys see enough out of him to think he might really contend for playing time this year?
Kenyon Gagne
Hey was wondering why is nobody mentioning Sterling Moore? I thought he play good at the end of the season and in the playoffs. I thought he stabilized the DB group, so why is nobody talking about Moore for a starting job?
Cos
Brockton
Where do you see Sterling Moore fitting in to the D next year?
Finn Haney
Moore is close to becoming so underrated that he's overrated, based on the emails we've gotten about him of late. He was clearly a surprise contributor down the stretch last season. By the end of the year, he was probably New England's top performer at cornerback. But that's not saying too much given the horrific play in the Patriots secondary last year. He got great experience thrown into the fire as an undrafted rookie and responded well. I liked what I saw. I'm not ready to slot him in as a starter, but I think he can be a contributor. He's one of the many unknowns to keep an eye on in the secondary as that unit works to rebound this summer.
Andy Hart
What is the status of Andre Carter? Will Pats sign him? Thanks.
Joe Wheadon
Carter is still working his way back from surgery to repair a torn quad that ended his 2011 season. I think there is mutual interest in him returning to New England. The big question right now is when he'll be healthy enough to perform. If that's not until into the regular season at some point, then maybe he won't sign with a team until then. Or he could sign earlier and be a potential option for PUP to start the season. Either way, I think there is a pretty good chance you see Carter in a Patriots uniform again sometime between now and during the regular season. I just can't say when.
Andy Hart
Hey guys, love the work you do. Wanted to ask u if the Pats switch to 3-4 should they switch Mayo to OLB and put Hightower at ILB. Spikes and Hightower could cause turnovers and rush a few times. Mayo is a smart player but not a difference maker he only gets tackles. It would be better for him to rush with his speed. Thanks keep up the good work!
Joe Aufi
I think you will see almost every and any linebacker grouping you can think of. That's the versatility that Belichick now has at his disposal up front. That said, I don't think that Mayo is best suited for significant reps on the outside in a 3-4. I don't think he has the length that's key at that spot or the pass rush ability. I think he's actually pretty limited as a pass rusher. I think Hightower would be better suited to that role, as he was a nickel rusher as a hand-down defensive end at times at Alabama. That would leave Spikes and Mayo in the middle. I also think that Spikes is a better pass rusher than Mayo. Regardless, I expect that you will see an abundance of different fronts and personnel packages from Belichick and the Patriots defense this year. I think that is an exciting aspect to keep an eye on in training camp and the preseason.
Andy Hart
Greetings guys! I'm a Pats fan from France, following the team since 2007 and ready to jump into the conversation. I'd like to do so by re-opening the RB talk. I'm huge fan of Danny Woodhead, and feel like he's not appreciated to his real value, often only referred as a 3rd down and pass protection back. Last season, New England was praised and feared for a particular aspect of their game, and rightfully so: the no-huddle offense. And who was the RB in those situations? Danny Woodhead. Furthermore, Woodhead had a good first season with us, fumbling the ball only once (being hit in the head, leading to injury) and contributing in special teams. I truly think he could pretend to a starting job. Thanks for the amazing job!
Vincent Villette
I think something got lost in translation with your line that Woodhead could "pretend" to a starting job. Actually I think if he were the starting running back, that's all he'd be doing is pretending. Woodhead has some value as a playmaker and change-of-pace guy. He fits well in some personnel packages and the no huddle, as you pointed out. But I also think he has limitations based on his size and ability to run between the tackles. To be totally frank, I think he's been overrated a bit by Patriots fans (remember when his jersey sales were blowing up the Patriots Pro Shop?!), and saw his production fall off mightily in 2011. I think he will be pushed for playing time by Shane Vereen this season. But we'll see when things get rolling with this offense under McDaniels this summer and fall. Until then, thanks for reading from across the pond.
Andy Hart
How do you see the receiver position panning out? To me Welker, Lloyd and Gaffney are locks. I also don't see Edelman or Slater going anywhere because of their versatility on "D" and special teams. That leaves maybe one spot for Branch, Ochocinco, Stallworth or Gonzalez. I lean towards Branch because of the trust factor but would love to see Stallworths' speed on the field in certain packages. Your thoughts?
Herb Edwards
Since the Pats have a very good problem of having many viable receivers, I was wondering what you think the depth for the upcoming season will be. I believe it should be Lloyd 1, Stallworth 2, then Welker at the slot. Gaffney or Branch at the 4, and Gonzalez and Ochocinco for the 5. Plus any of the last four could back up for the 1 and 2 spots. What is your take on the matter? Thanks, Ozni Rhodes
Largo, Fla.
The wide receiver depth in training camp could be fun to watch. There is a chance that second- and third-team reps could go to former first-round picks and Pro Bowlers. Welker is a lock to make the roster, assuming he's in camp and ready to play given his contract situation. Lloyd is pretty close to a lock. I'm not quite as sure on Gaffney, but would put he and Branch is the same "very likely to be on the roster" category. I also agree that both Slater and Edelman make the team as special teamers, Slater the captain of that group and Edelman the only productive returner the team has. That leaves the rest of the guys to battle it out for maybe a single slot. I still am holding out hope, maybe naïve hope, that Ochocinco (who's soon to be Johnson again) has a huge summer and surprises everyone. If that doesn't happen, then I think it's a flip of a coin between Stallworth and Gonzalez. I also wouldn't be surprised if one of those guys gets cut sometime this summer, before we even get to training camp.
Andy Hart
Dear PFW, I have a concern... and only you at PFW have the ability to put my fears to rest. It's regarding Wes Welker who, until the past couple of weeks, has embodied the team spirit of the Patriots. Suddenly he's doing interviews talking about skipping mandatory training camps as his only "leverage" against the team. Is this what Coach B wants from his players? Don't true Pats usually handle these sorts of situations behind closed doors? Has there been a precedent here in New England where a player put these sorts of negotiations in the media spotlight and it ended well? I recall Mankins' holdout... but did he really talk to the press much during the proceedings? I recall us being more in the dark. And of course we all remember that weird press conference when Randy Moss spouted off about his displeasure with his contract; a week later he was a Minnesota Viking. With the signing of Gaffney, BB has stockpiled receivers. How many will he carry, and will Wes Welker be one of them? Thanks!
Mark Aiken
Vermont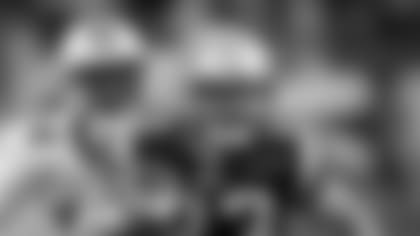 Last things first, I am still sold that Welker will be on the field and a member of the Patriots this season. I just don't see it reaching the point where he is sitting out and skipping game checks. Again, maybe I'm being naïve, but I think the sides either reach a deal or he plays under the $9.5-million tag. But there are examples of guys discussing their contracts in the media and things working out. Mankins is the best case. Both he and his agent said plenty of pretty harsh, critical things about the Patriots organization and, in the end, the sides patched things up and got a deal done. Further back you may remember that Ty Law called Belichick a "liar" and then came back to play for the team. Clearly the Patriots would prefer things were kept out of the media. Actually, Belichick would prefer everything were kept out of the media. But I think that at some point Welker – who's been nothing but a team player in New England, right up to his initial reaction to the franchise tag – realized that the squeaky wheel sometimes gets the grease. I don't think that makes him a bad guy or necessarily a soon to be a former Patriots. It's just how these things go sometimes in the business of the NFL.
Andy Hart
Do you feel a sense of excitement going forward to this season about the defense? With the additions through the draft and FA this year, AND the potential of players coming back from injury, I sincerely think they could be a dominant unit. I know they were abysmal last year, but I felt as if they were often "nipping at the bite", not to mention their ability to tighten it up in the red zone. All three top picks (Jones, Hightower, Bequette) will immediately contribute on defense. Spikes back for a whole season and Ras-I Dowling should make a difference. That secondary should hopefully be shored up with Dowling, Arrington going back to nickel, Chung healthy, McCourty floating between corner and safety, Gregory is getting paid to play, amongst the rest of the depth at DB. Agree or no?
Shane C.
I do feel plenty of excitement surrounding the Patriots at this point, and some clear optimism on the defensive side of the ball. I'm not sure I see the makings of a "dominant" unit on defense, but there is reason for some hope and youthful optimism on that side of the ball. That starts with the rookies that you mention and includes the young returning players. This team clearly has more depth and talent on defense than it did at the end of last season. I still have some doubts of how it is all going to come together, but there is indeed hope. I just have trouble getting the absolutely dismal play we saw at times last year out of my head. But I think the story of training camp will be all the talent, faces and versatility on defense and how Belichick chooses to employ/deploy that talent.
Andy Hart