Hey guys, still trying to get over that loss. Today the national media is criticizing the Patriots personnel decisions as a reason for losing to the Giants. They cite the defensive secondary woes, lack of a pass rush, and no elite receiver to stretch the field. Do you agree? With the season in the books, how would you assess the performance of the 2011 draft class (Solder, Dowling, Ridley, Vereen, etc.)? Thanks.
Bob Malloy
Personnel decisions had nothing to do with poorly thrown balls, dropped passes, unrecovered fumbles, or tight-rope-walking catches on the sideline. Most media love to criticize, but let's face it: it was big plays – those made by New York and those not by New England – that cost the Patriots their fourth Lombardi. Even just one play in New England's favor could have changed the outcome and no one would be criticizing the Patriots coaches for their personnel decisions.
Erik Scalavino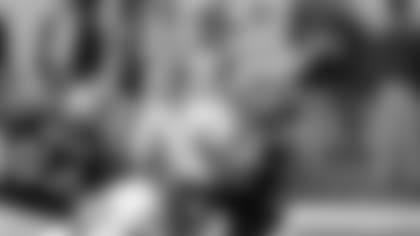 I have to ask even though it is moot at this point. What are your thoughts on the intentional grounding? I thought it an odd call, given I had never seen intentional grounding for an overthrown ball. How can you differentiate it from a receiver not being where he should be or a defender altering a throw? It seems likely that Brady was throwing where a receiver was supposed to be.
K. Richardson
It was pretty bizarre. My first thought when I saw the play live was not that Brady was throwing the ball away. I thought maybe a receiver had run the wrong route. So, I was just as stunned as you to see the officials rule it intentional grounding and a safety. I can't recall ever seeing a penalty called in such a situation, with the ball being thrown so far down the middle of the field, let alone in a game as consequential as the Super Bowl. It's a judgment call by the refs, and I wonder whether or not some, if not all, of them are second-guessing themselves today.
Erik Scalavino
Hi guys, tough loss. Going to take some time to get over that one. One question concerning the end of the game. The play where the Giants had too many men on the field resulted in the Patriots taking the 5-yard penalty. My question is, the clock had 16 seconds before the play started and ran down to 9 when the play was over. Why was the clock not reset to 16 seconds after the penalty was accepted? If that was the correct call, then the Giants were able to have 7 seconds burned while only giving up 5 yards. What's to prevent a team from putting 12 (or even 13) players on the field EVERY play at the end of the game if all they get penalized is a few yards but burn precious seconds? We would have all loved an extra play or 2 at the end rather than the 5 yards.
John A.
Um, those are the rules, John. If you want them changed, that's fine, but what's good for the goose is good for the gander. If you complain about the Giants burning time off the clock because of a 12-men violation, you should also acknowledge that when the Patriots forced and recovered a Giants fumble in the first quarter, it was negated because New England had 12 men on the field. Are you advocating for New York to get the nine seconds they lost on that play back as well? Didn't think so.  
Erik Scalavino
According to nfl.com, the Patriots went no-huddle for just nine snaps all game! They averaged around 30 all year and just switched it up with disastrous results. Why switch from what works and try to make the offense into something it is not? The offense is a fast-paced passing offense, not a slow, deliberate clock-killing group. I could not be more disappointed with the game plan after seeing it play out.
Kyle Volo
I went back and checked and nfl.com was off by one. The Patriots went no-huddle 10 times in Super Bowl XLVI. Regardless, the decision to use the no-huddle so infrequently probably had something to do with the limited nature of Rob Gronkowski. Plus, I'm guessing that if Brady hits Welker on that wide-open 2nd-and-11 play, the outcome of the game is different and you wouldn't even be asking this question.  
Erik Scalavino
This loss sucks, but it feels better than 2007. In 2007, we knew it was one of the last opportunities for the old guard; this time around we saw some really good play from our young guys. I really just want to move on from this game so can we start talking draft, please. We have four picks in the first two rounds. Should we just take the three best pass rushers available and just figure out a way to get them on the field? Use the other pick to take a safety. Sign a free agent wide receiver and corner because we are terrible at drafting those positions. Thanks.
Mike Anderson
Change is coming, that's certain. Turnover is always part of every NFL offseason, and this year will be no different. Having been burned so often, though, by New England's aversion to using all their high draft picks, or using them to trade higher for blue chip talent, I'm skeptical that this will be the year they reverse their thinking. If Bill Belichick couldn't find a pass rusher he liked in last year's draft – one of the deepest at that position that we've seen in years – I'd be pleasantly surprised if he takes any in the top two rounds this year. That position remains a need, but I'm not holding my breath. New England has several areas of need to address in both the draft and free agency, and we'll be spending the next several weeks prioritizing them and identifying potential players to target.
Erik Scalavino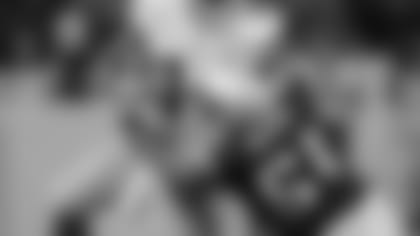 What needs to be done to this defense? New DC, position coaches or players? What are your thoughts on what needs to be done to improve this unit?
Ryan B.
Acquiring talent is obviously the first step, whether that's via the draft or free agency or both. Naming an actual defensive coordinator is in order, too, it seems to me, be it an in-house candidate or an outsider (I'm guessing the former will be the case). The secondary needs the most help, in my estimation, followed by linebacker, then d-line. Again, we've just come off a Super Bowl season, so, there hasn't been time in the last couple of days to analyze the team's roster and coaching staff in depth. Trust me, we'll get to it soon enough.
What I'd like to see for sure, though, is the enthusiasm and gang-tackling that the defense displayed in Super Bowl XLVI. If New England can somehow carry that over into next season, that'll be a good start. I'll take that, plus no more corners giving up 10-15-yard cushions to receivers. More blitzing from the edge, up the middle, even from corners and safeties. More variety in the fronts (mixing 3-4 and 4-3 based on game plan each week). Those kinds of things could help this defense take the next step.
Erik Scalavino
Several Patriots players were voted into the Pro Bowl, but could not play because the team was going to the Super Bowl. Is there financial compensation from the league for playing in the Pro Bowl (in addition to the recognition and a trip to Hawaii)? Do the players who were voted in, but won't actually play in the Pro Bowl because they're in the SB, still receive any money? Do players who are voted in but don't play because they're injured still get any money? I'm sure there's compensation from the teams built into many players' contracts, but I'm just curious about how the league compensates these guys under the various scenarios described above.
Chris Progen
Great questions, Chris. Let's take them in order. First, yes, Pro Bowlers receive generous bonuses from the NFL. This year it was $50,000 for each for the winning side (the AFC) and half that amount, $25,000, for the losing NFC squad.
Players voted to the game who played in the Super Bowl – Brady, Welker, etc. – will receive their $50,000 bonus. However, someone like Andre Carter, who could not play due to an injury, will not.
Erik Scalavino