They arrived on a sunny Monday before the Super Bowl, dressed all in black, because, as they put it, they were going to a funeral – the Patriots' funeral.
In hindsight, the tactic appeared to work, as the New York Giants upset the then-undefeated Patriots in Super Bowl XLII in Arizona.
Fast-forward four years and, like last time, New York is getting into town a day after their opponents.
"This is the path that we followed four years ago," Giants head coach Tom Coughlin explained to reporters gathered at his team's hotel. "I thought it was a very good one. It came from research I had done prior to setting the exact schedule. I felt that our players, because of arriving here when we do, because of Media Day [on Tuesday] had plenty of time to be acclimated to the hotel, to the setting, to the meeting rooms.
"You see [the players] walking around now, finding their way around. That'll all be taken care of when we go to work on Wednesday. I just felt like this was very good, this whole process, the last time we did it. We tinkered a little bit here and there with … but for the most part, the schedule remains the same. The players were excited when we got on the plane."
While the Patriots are staying a short drive from the center of downtown Indianapolis, while still in the city limits, the Giants are camped right in the middle of all the action of the host city, with rush-hour traffic buzzing about them as they pulled into their home-away-from-home this week.
The decision on where to stay is not up to the respective teams in the Super Bowl. Those logistics are handled by the league office well in advance of the title game. So, Coughlin's response to being at the center of the Super Bowl activity was somewhat predicable.
"For me to be concerned about something that I didn't have anything to do with, doesn't make sense to me. So, what we've done," Coughlin revealed, "is try to make our team aware of what it means to be located in the center of town, in a community where, no matter where they go, obviously, everyone's going to know who they are. And that can be a good thing. You just have to make sure you understand the circumstances and go forth as a pro."
Even though most of the players from Coughlin's 2007 squad are no longer with the Giants, Coughlin insisted that the experience of playing in a Super Bowl is enormously beneficial to those who remain.
"I think it's important. What we have is a nucleus of guys who can relate to the younger players, who can talk to them now, and have been talking to them for the last week about how to conduct themselves in this environment, how to know exactly what's coming, how to stay away from distractions, how to deal with all the issues that come up, like family and tickets – to try to get all of that taken care of before we even come out here.
"The build-up to the football game," Coughlin continued, "is something that these young guys have never gone through. Plus, the day of the Super Bowl, and the time on the field, if you're not careful with your team, there's a lot of nervous energy that can be spent without actually accomplishing anything. Mostly it's about attitude, if the young players respond and listen to the players that have gone through this before."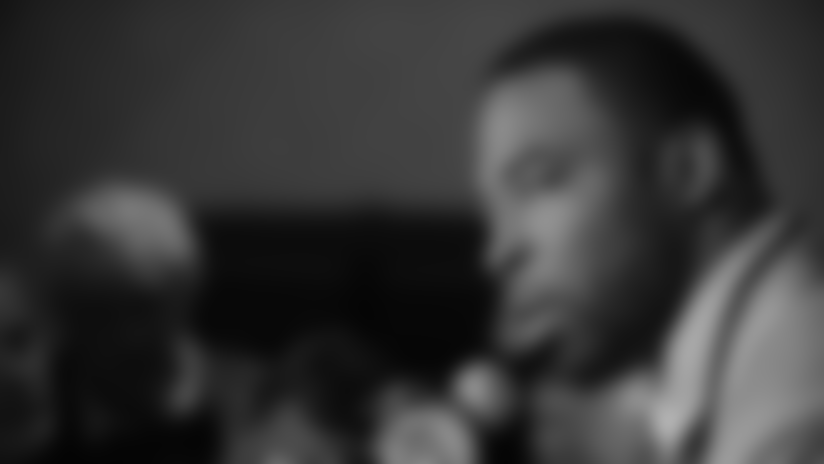 "Having been here the first time in'07, being wet behind my ears, I know what I know now is completely different," observed defensive end Justin Tuck. "Knowing how it works and how to prepare yourself for this football game is totally different. I think the experience can help, but at the end of the day, it's all about playing good football."
The Giants' coach added that his quarterback, Eli Manning, gave an impassioned speech to his teammates last week, which was well-received by young players and veterans alike, about the right way to approach the Super Bowl. Manning, you'll recall was the MVP of the last Super Bowl between the Giants and Patriots.
He gave reporters a summation of what he tried to stress to his teammates last week after they'd just beaten the San Francisco 49ers in the NFC Championship Game.
"I know everybody's excited. When we had the meeting last week, coming off the big win, you're excited about going to the Super Bowl, your family's excited … you want to make sure guys know the importance of the practices last week, that week we were back in New Jersey," Manning began.
"That's a time we need to have our best practices. The focus has to be there, our preparation has to be at its best, because once we get to Indianapolis, your schedule is thrown off. Handle all the business with tickets and family last week, so that when we get to Indianapolis, the focus is on the game plan. This is a business trip, and we have to play our best football."
The contrast from four years ago is interesting to note. New England appears to be savoring every moment of this year's Super Bowl run, as was clearly on display at their raucous send-off rally at Gillette Stadium on Sunday. There was no such fete for the Giants earlier today when they left New York.
Back in '07, though, the Patriots looked more uptight and serious, without appearing to have much fun, while the Giants came to town exuding brash confidence, exemplified by their black suit statement. No uniform formal attire this time around for New York, and while they spoke confidently about themselves upon arriving in Indy, they had the look of a team that was focusing perhaps a bit too much.
Manning, for instance, refused to acknowledge the many similarities between the 2007 game and this year's Super Bowl.
"As a player, it's not our job to compare these two seasons," he curtly replied. "The fact that we're playing the Patriots in the Super Bowl, that's the similarity. That's the only thing I want to think about."
Tuck, meanwhile, scoffed at the notion that the Patriots held a send-off rally in the first place.
"I wish we could have flown in at night with nobody knowing we were here, and I could have woke up to do this instead of having everybody cheer you on because all that … What for? Nobody wants to talk about (partying) before the Super Bowl. Everybody wants to talk about after it. If you leave this place being the winner of the 46th Super Bowl, then you can have as many parties, you can have as many pep rallies, you can do whatever you want to do after that. Until that happens, I could care less for all the hoopla.
"We're not going to any parties," Tuck continued, "we set a curfew even earlier than we did last time because … the party starts Sunday night for one of these two teams."  
Can't spell 'elite' without 'Eli?'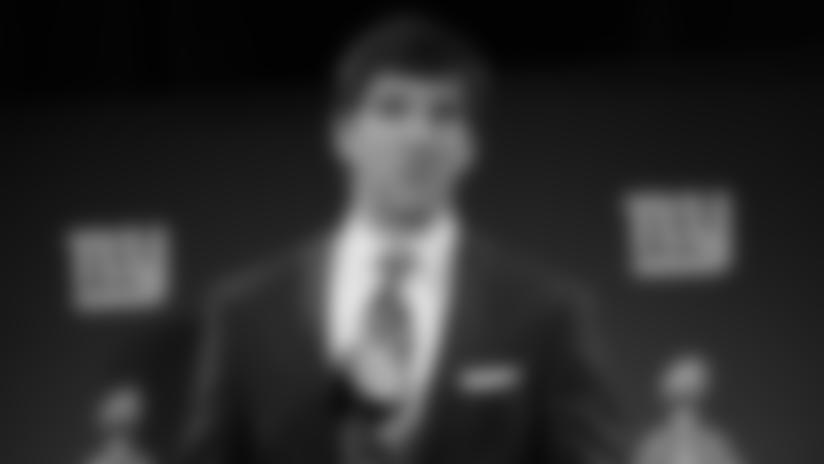 Much has been made, throughout this season, of a comment Manning made just before the season began. In it, the Giants QB insisted that he should be mentioned in the "elite" company of fellow quarterbacks like his brother, Peyton, and New England's Tom Brady.
Coughlin was asked directly about that statement today, and responded unequivocally.
"He is an elite quarterback. Period," declared Coughlin.
If Manning were to win this Super Bowl, he'd have one more than his brother, and one less than Brady. Naturally, the younger Manning sidestepped the question as if it were an on-rushing defender trying to sack him.
"You don't think about that as a player. You concentrate on the opponent, that's New England – trying to get ready for them," Manning contended. "You try to keep your mind focused on the job and what style of football it's going to take to win this game. If you get concerned with other things, it takes your focus off what your job has to be for this coming Sunday. That's the mindset of the players and the coaches – just trying to get ready and focused to go out there and play your best football."
Coughlin was more willing to speculate on the significance of another Super Bowl victory for his signal caller.
"For Eli it would be a great endorsement for the quality of football player he is, what kind of football season he has had, and what he means to our football team and our franchise."
Now that he's in the Super Bowl, second-year Giants receiver Victor Cruz – late of UMass – seems to have taken his first media experience in the host city with wide eyes. He was among the most sought-after quote among the New York players who were brought out for questioning by reporters Monday afternoon, and he told them that he has a sore spot on his arm from having had to pinch himself so often over the past week.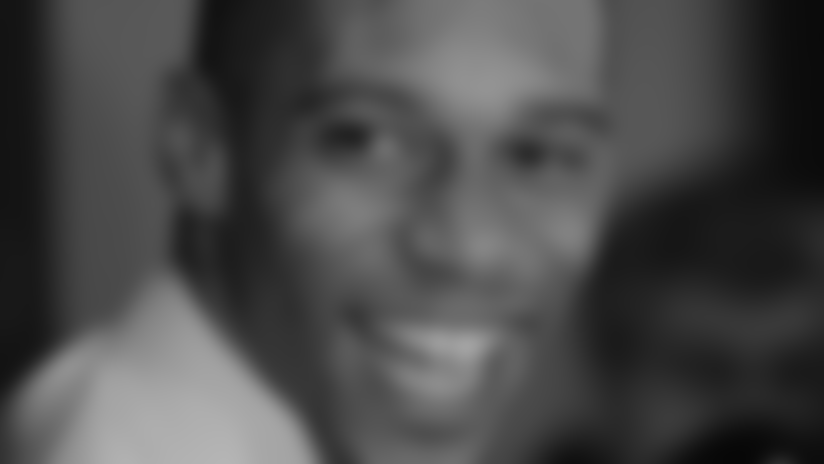 "It's been an amazing ride for me man," he stated. "It's one that I didn't imagine having initially. I just wanted to come in and do some good things and see where I could fit into this team. It's been amazing."
Among the many serious queries he faced was one fun one – Cruz' touchdown celebration. He does what has become a critically acclaimed salsa-like dance whenever he scores.
"It just kind of happened. It was one of those things," he explained, "where I was coming into the week and it was Hispanic Heritage Month around Week 3. My coaches were like, 'Man, you've got to do something special. You're half Puerto Rican and you've got to do something to really get the people fired up.' So I said alright, and whatever, as I wasn't expecting to get into the end zone as it was my first start. So I got into the end zone and as I'm running in, I was like, 'Wow, I need to do this thing now.' It's just something that kind of came about and then my grandmother loved it. It just continued from there."
A reporter informed Cruz that some dance instructors in New York have been a little too critical of his technique, saying it's not exactly done in the traditional manner. Cruz was unfazed by their unsolicited reviews.
"This is my way," he proclaimed. "When those dance instructors get into the end zone, they can do it whatever way they want to."
There'll be more – much more – of this type of questioning Tuesday at Super Bowl Media Day down at Lucas Oil Stadium.